Oh, the joys of being a teenager!
The hormones and wild antics are enough to drive any parent a little crazy. It's no secret that teenagers can be tough to please, so it makes life much easier when you find a vacation spot that both adults and teens approve!
Luckily for you, we've compiled this list of 10 all-inclusive resorts that will keep your teen happy while also providing some much needed family time.
There are plenty of fun activities to keep everyone entertained, from relaxing on the beach to taking a dip in the pool.
Plus, teens will love all the food and snack options! Maybe next time you can take the family to cancun all inclusive family resorts with water park.
Whether it's the beach or nightlife that appeals to them most, these resorts have something to offer every type of traveler. Read on for our 10 best picks fit for the entire family!
1. Grand Palladium Kantenah
Mexico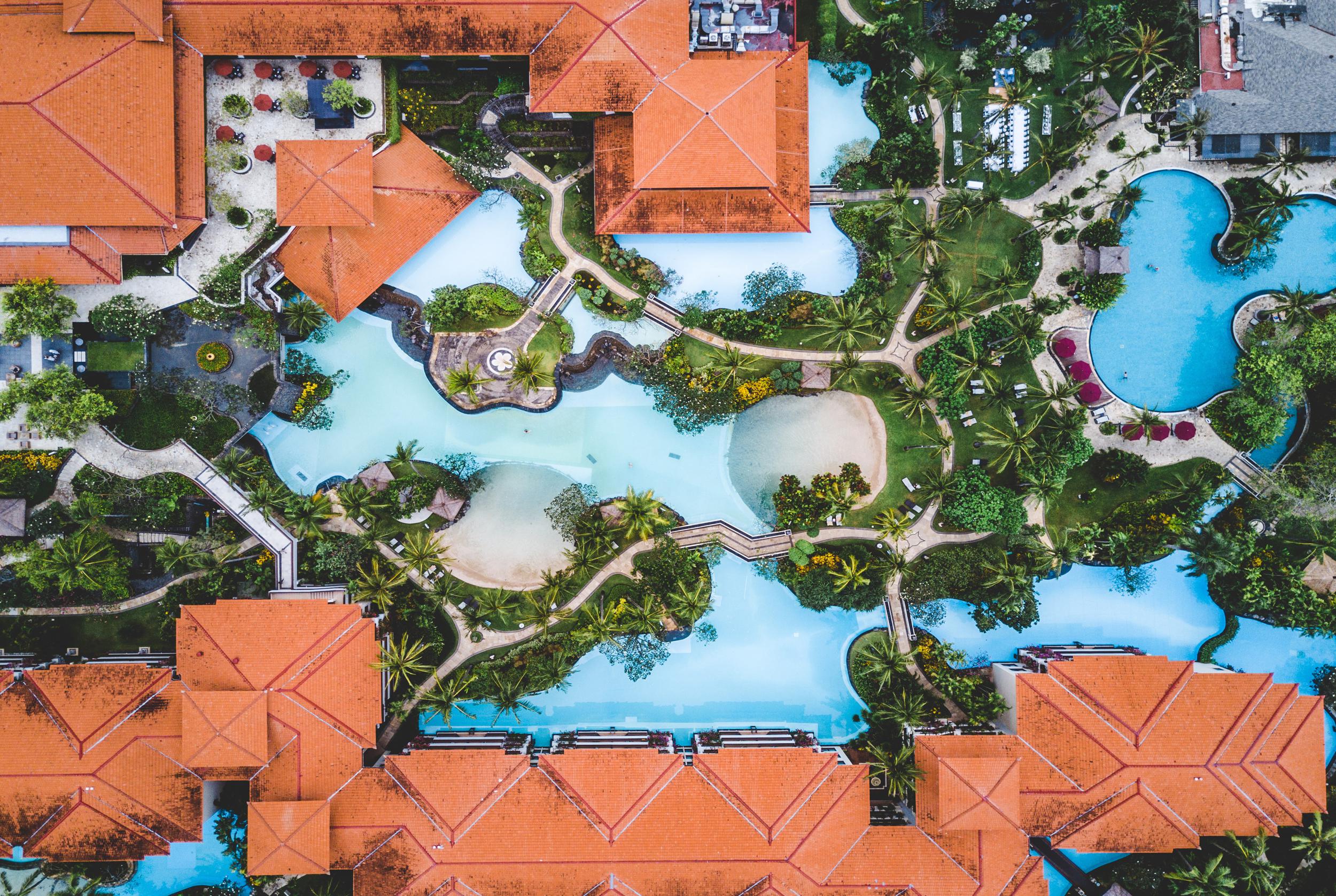 The Grand Palladium Kantenah is a super fun and popular all-inclusive resort perfect for the whole family to enjoy!
In fact, it even has multiple resorts on the same property that you can choose to explore.
This resort features a beautiful beach with soft, white sand and crystal waters. If you're looking for some quiet time to relax or read by the water's edge, this is your spot.
The hotel also offers plenty of activities to keep things exciting like kayaking through mangrove forests and horseback riding on the beach. Teens will love all the outdoor activity options!
Plus, they can cool off in one of seven different pools (plus one saltwater pool) while parents enjoy their own space at an adult only pool area.
The kids club here has everything from crafts to rock climbing- perfect for those who might be feeling homesick after being away from home for too long.
A trip to Grand Palladium Kantenah would make anyone happy- including teens and kids of all ages!
2. Royalton White Sands Resort
Jamaica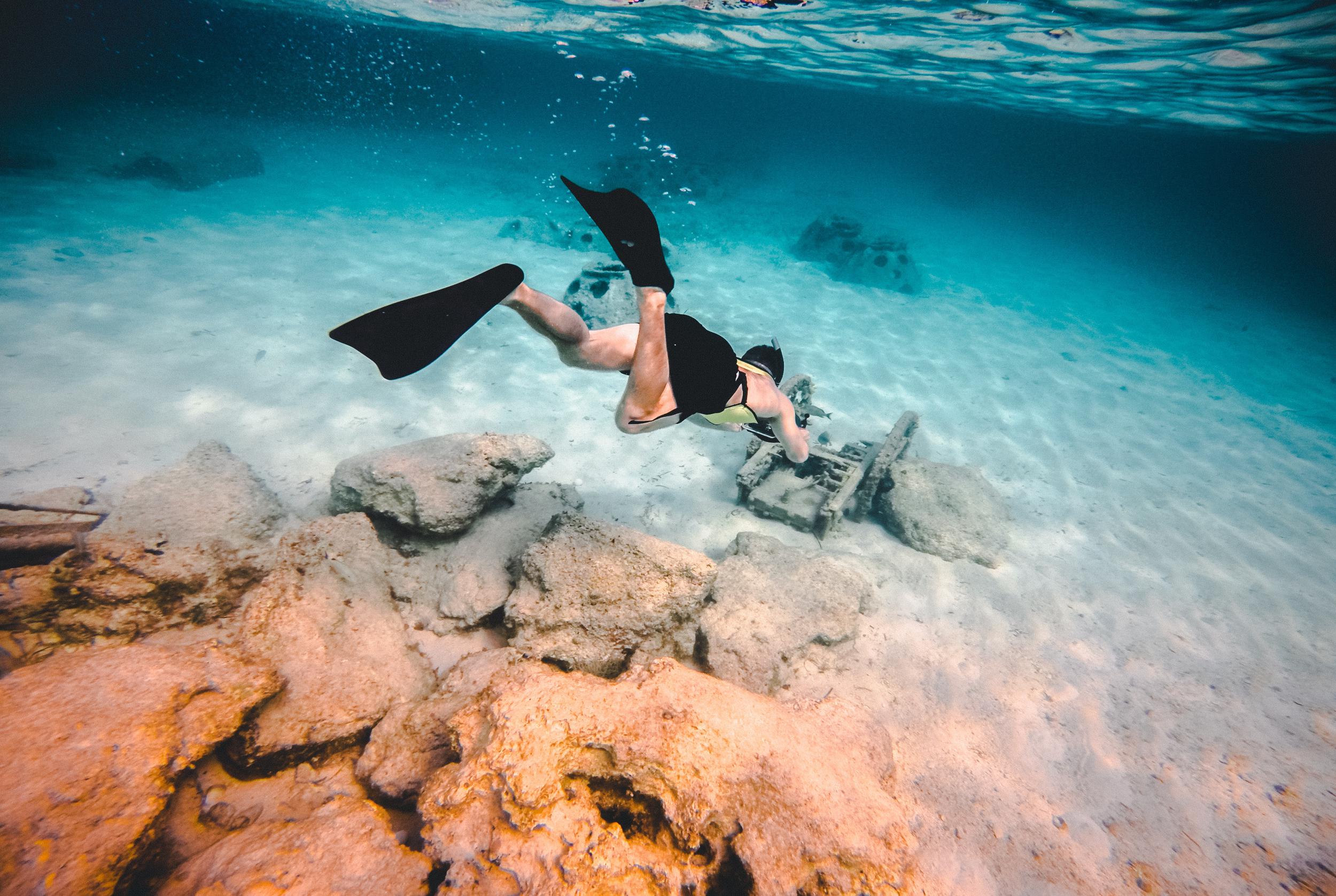 The Royalton White Sands Resort in Jamaica is one of the best all-inclusive resorts, especially if you're hoping to spend some quality time on the beach.
This teen-friendly resort has one of the best beaches in the world!
The island's white sand and clear blue waters make it ideal for a variety of outdoor activities like snorkeling or kayaking.
It's perfect for all the fun water activities that would appeal to teens.
There are also plenty of other fun things to check out, like a lounge made especially for teens between thirteen and seventeen years old.
Don't you worry, there are plenty of elegant bars and luxury lounges for the adults to enjoy as well! Not to mention, a refreshing spa with all the bells and whistles you could possibly imagine.
Take the family out for a feast of international cuisine with the resort's many buffet-style and a la carte restaurants- no reservations needed!
You can enjoy time spent with your family, as well as some earned kid-free time, while still knowing that they'll be taken care of and having a great time.
3. Club Med Punta Cana
Dominican Republic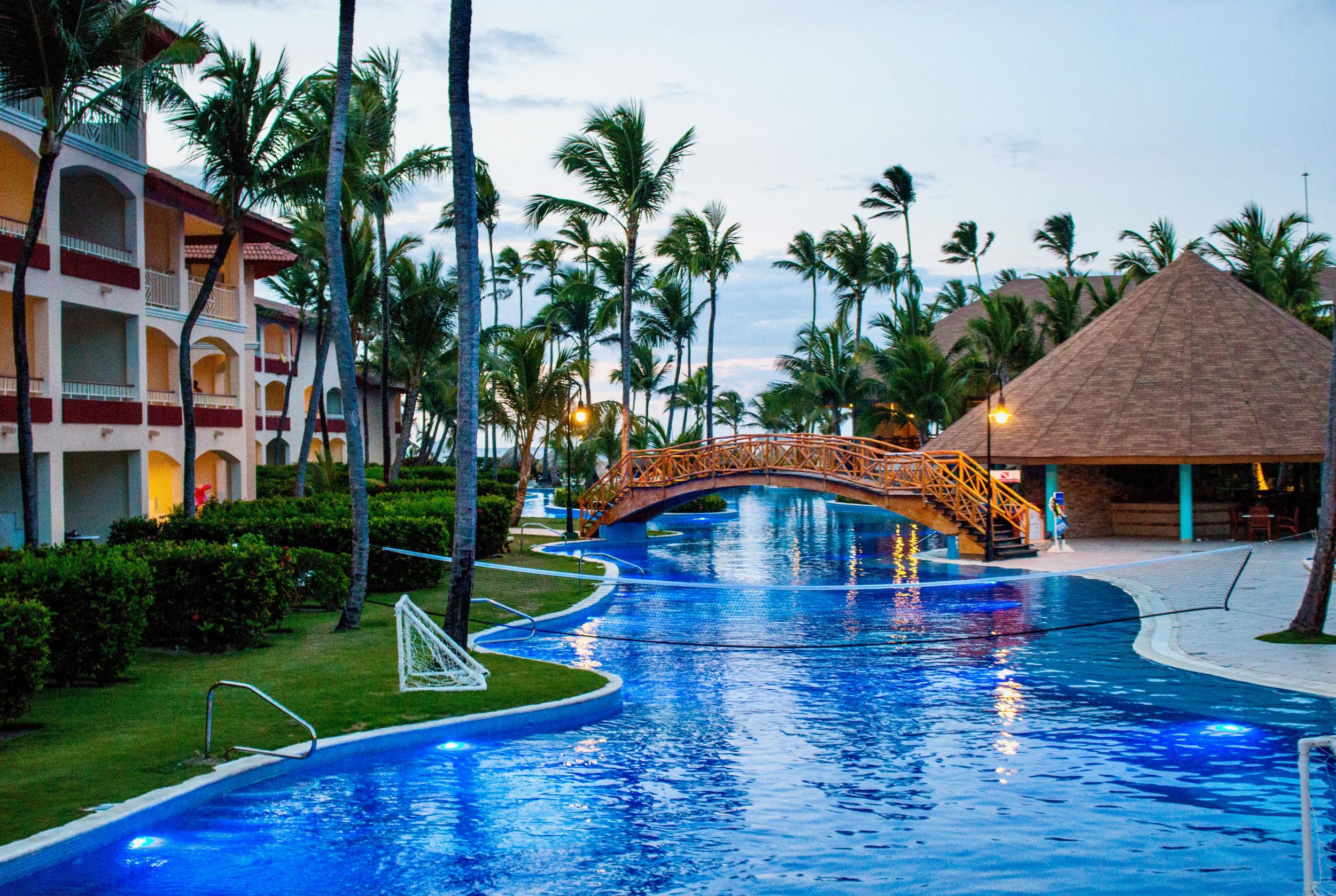 Have a wild child on your hands (or a few)? Club Med Punta Cana has plenty to do to help them burn off a little energy!
From water sports to spacious outdoor recreation areas, there's no room for boredom here!
There's even an entire area dedicated to Cirque du Soleil where kids can safely perform their very own stunts.
Teens can enjoy the nightlife at a club just for them with live events, shows, music and dance parties on the beach!
Adults can melt their cares away in a Zen Oasis and rest assured that the kids are loving every second of their family vacation.
The staff at Club Med are very friendly and welcoming to everyone.
You'll love the magical sunrises and the Caribbean Island feel you get from this family-friendly resort!
For a family fun experience that's as active or relaxing as you want it to be, Club Med is the perfect place for you.
4. Beaches Turks and Caicos
Turks and Caicos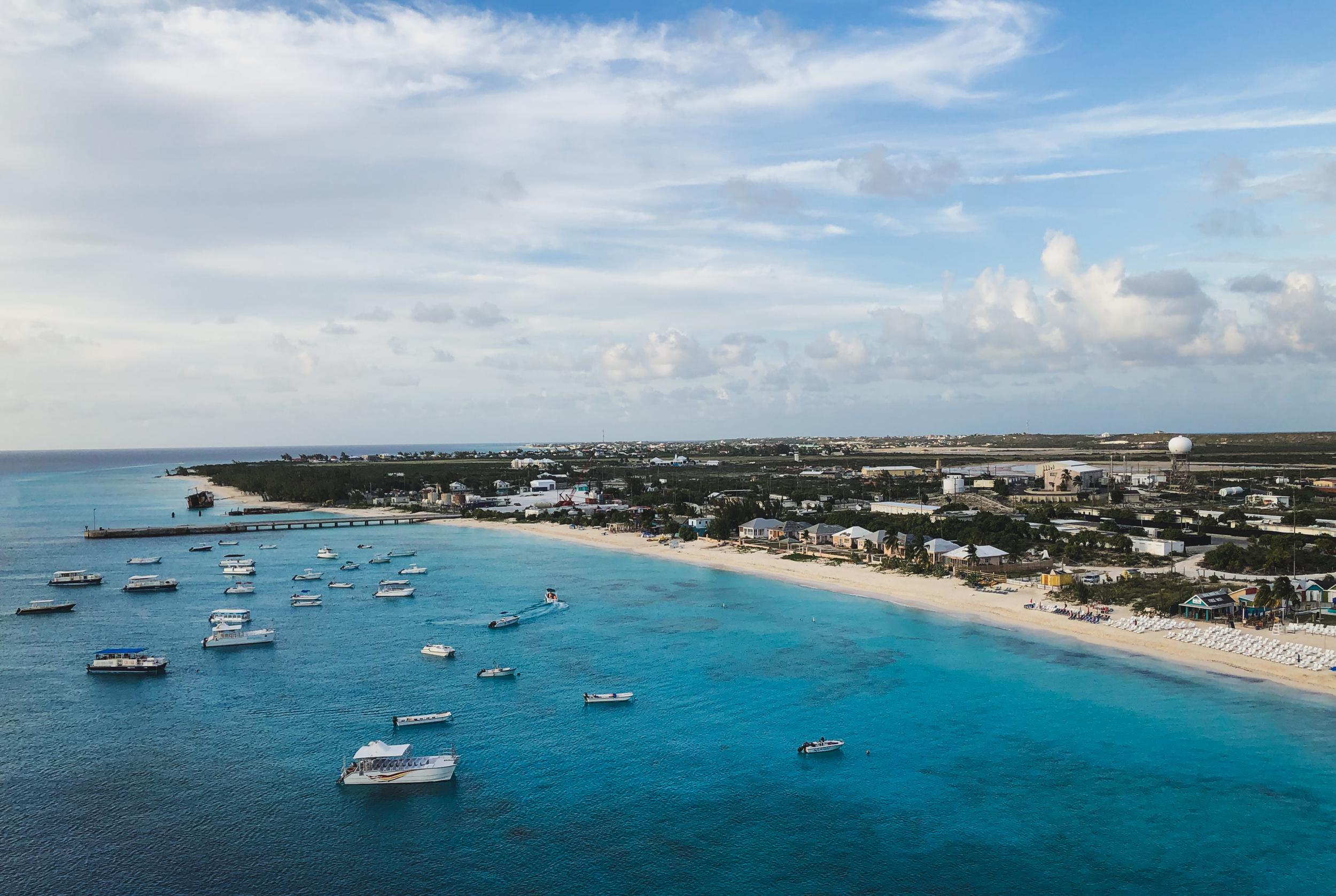 As one of the best all-inclusive family resorts for families of all sizes, Beaches Turks and Caicos has everything you could want in a family vacation destination.
As you can see from its name, this resort is famous for its spectacular beach.
In fact, Grace Bay was voted the World's #1 Best Beach! You'll love the soft sand as it squishes between your carefree toes!
Immerse yourself in culture with the architecture and ambiance or Italy, France, the Caribbean, and Key West.
Talk about food! With the all-inclusive dining options, there are 21 gourmet restaurants to choose from!
After floating the lazy river all day, the kids can refresh and refuel with delicious food and unlimited drinks (non-alcoholic of course).
Families with teens and kids will also adore the 45,000 square foot water park, 10 large pools, an Xbox Play Lounge, and a teen disco.
Adults can satisfy their taste buds with the luxury dining options, as well as sweep their partner off their feet on the club dance floor.
The best part? You and your family will never be bored- there's always something fun to do on this island paradise!
Find more fun adventures for the whole family with Destinations Travel Guide.
5. Grand Velas Riviera Maya
Mexico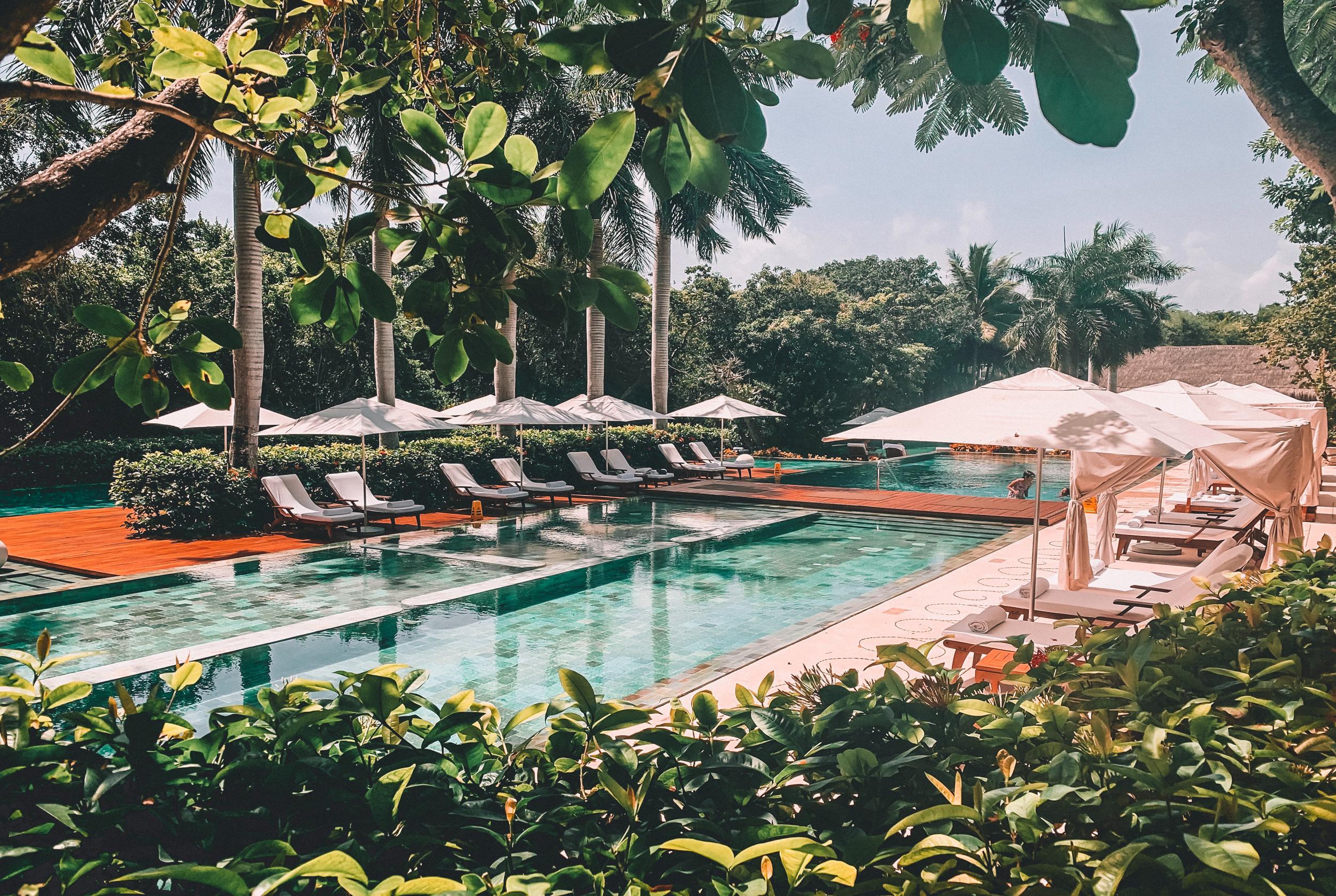 A luxurious resort in Riviera Maya and a great choice for families with teens! Foosball, water sports, dancing, and snack bars- what's not to love?
The family will have a blast at the private beach- perfect for sunbathing and swimming from morning to night! Gather for a friendly game of beach volleyball or start a sandcastle building contest.
Everyone can join on an easy snorkel tour and take a turn exploring the colorful reef. You will learn and experience something new as the tropical fish swim around you.
Parents can enjoy unlimited access to spa treatments while their teenagers explore all the activities (and food) offered onsite: tennis, horseback riding, rock climbing…the list goes on!
The adults-only restaurants are also worth mentioning- they're delicious and elegant.
All in all, Grand Velas Riviera Maya is an excellent family vacation spot where you can choose to go-go-go or relax the day away.
6. Jewel Runway Bay Beach & Golf Resort
Jamaica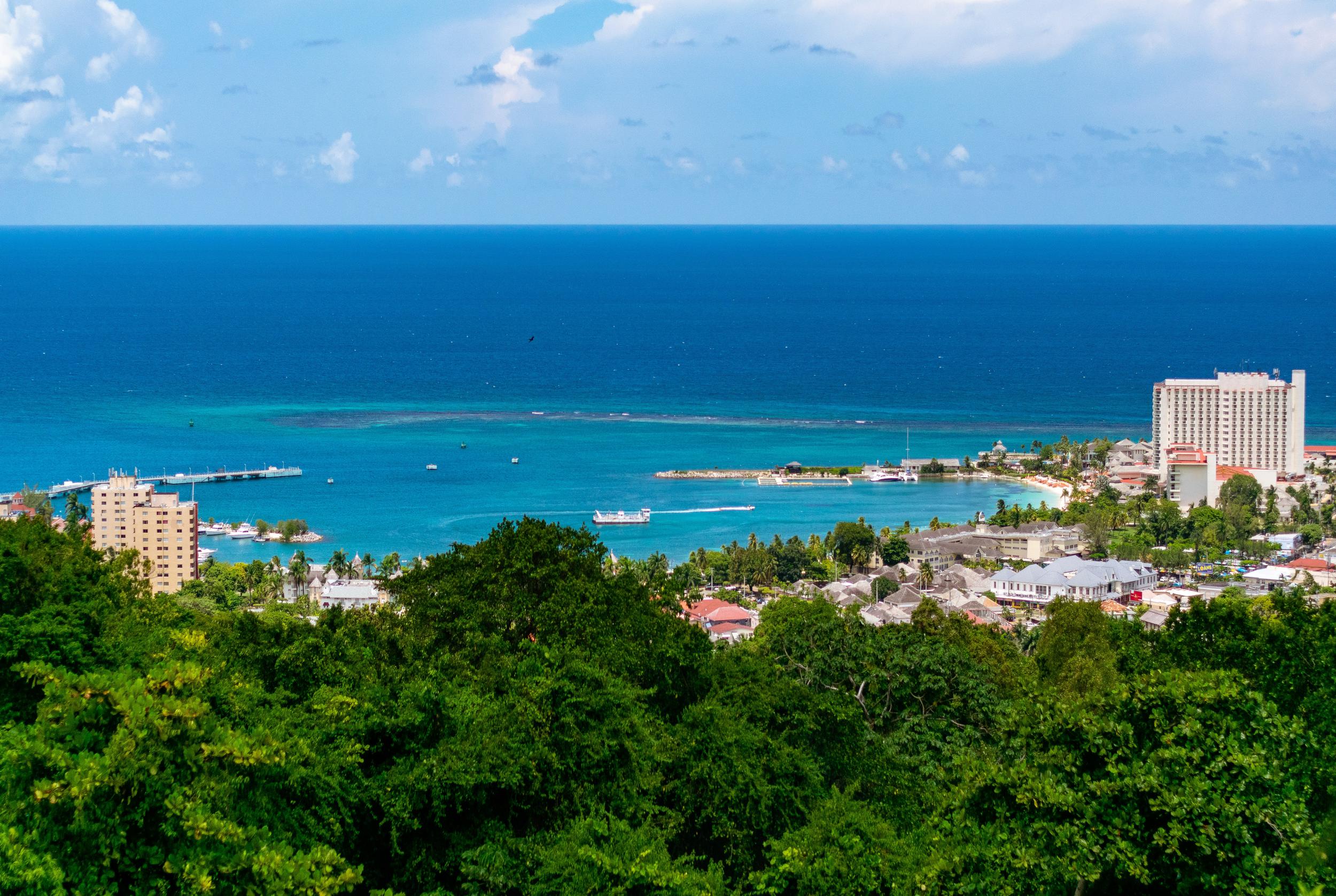 The Jewel Runway Bay Beach & Golf Resort in Jamaica is another teen-friendly choice!
The entire resort has plenty of water activities to keep everyone entertained, including snorkeling, kayaking, and an incredible water park.
Not to mention, the teen dance parties and laser tag!
If you're not the adventurous type, there are many beach loungers where you can read your favorite book or just take some time to relax.
The onsite restaurants offer delicious international cuisine that will make anyone's taste buds happy!
Plus, adults will absolutely love putting around the golf course and trying out the fancy drinks at the resort bars.
It's the perfect mix of family fun and relaxation!
7. Dreams Punta Cana Resort & Spa
Dominican Republic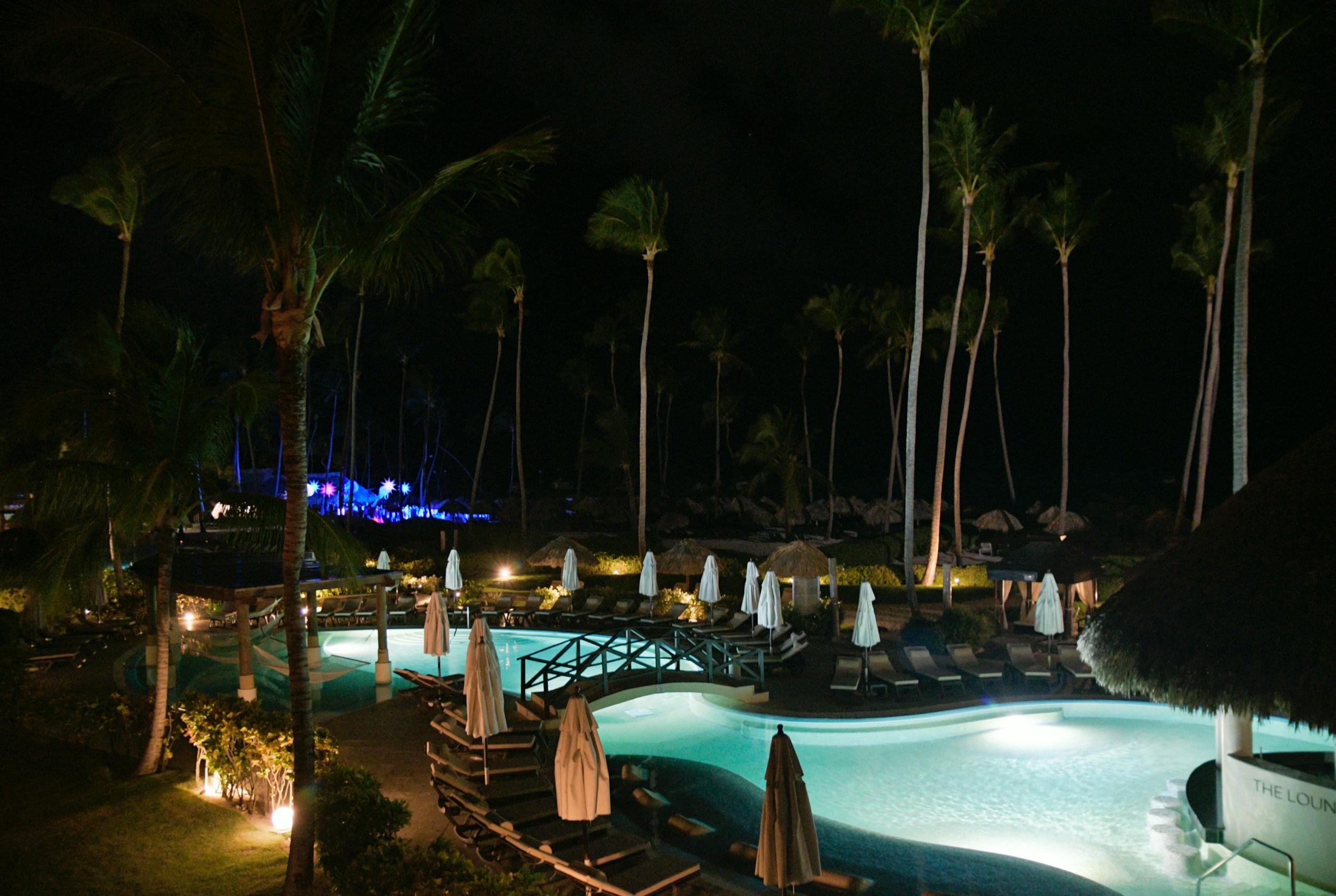 This beautiful beach resort is an actual Dominican Republic dream!
The teen atmosphere comes alive with socials, dances, and bonfires under the night sky! Join in on an exhilarating game of beach volleyball or jump into the deep end with some scuba lessons.
Adults will breathe easier after their very own spa treatments and the kids will have loads of fun swimming around the blue pools all day!
Plus, there's an amazing beachfront restaurant where everyone will find something they like from burgers to pasta to sushi.
The grounds are beautifully landscaped so no matter what time of day it is, everything looks 100% stunning.
Dreams Punta Cana Resort & Spa is the perfect place to make memories that will last a lifetime.
8. LUX South Ari Atoll
Maldives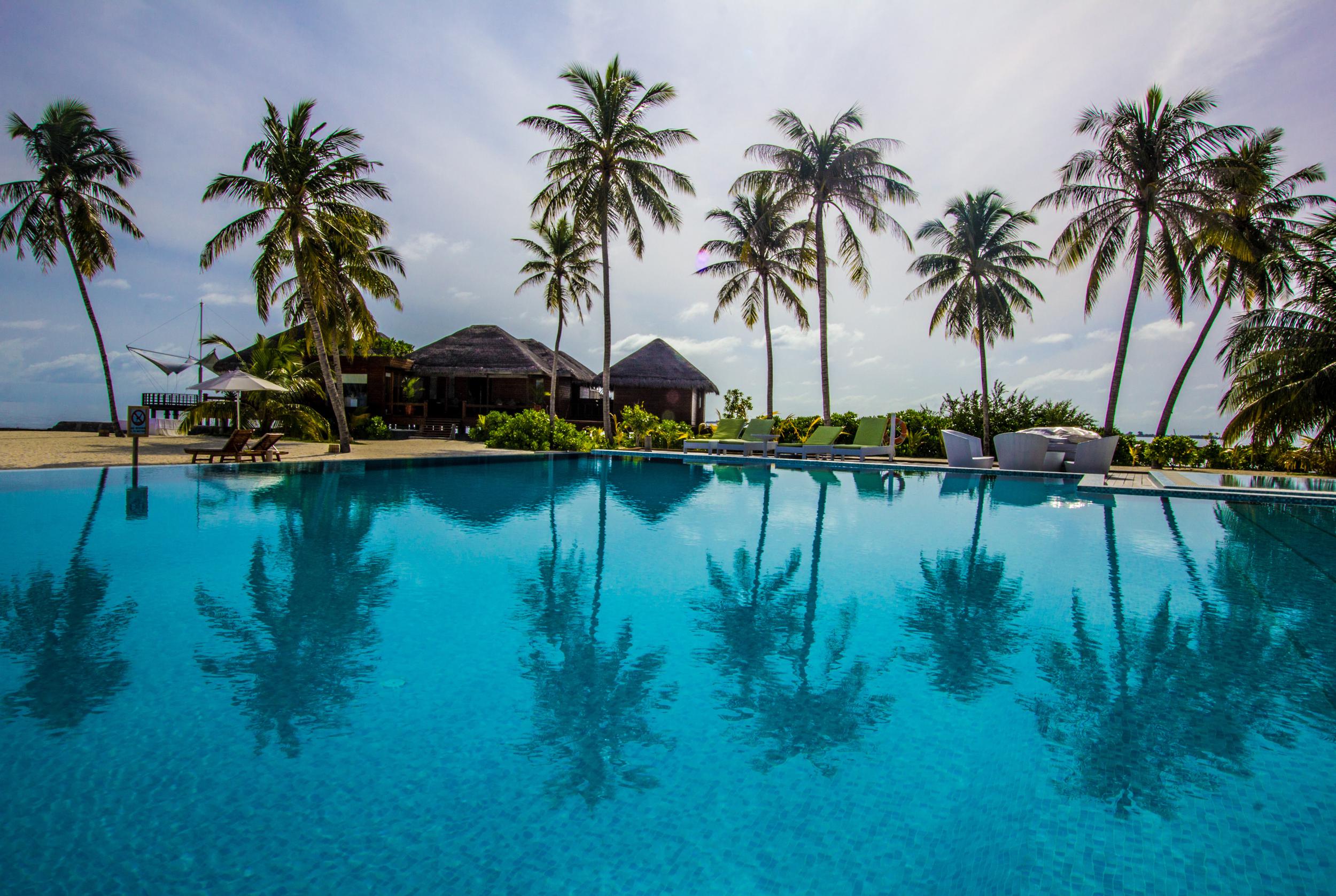 This breathtaking island resort is unique in many ways!
Spend the night in one of the private villas and you'll find yourself taking in the gorgeous water views from every direction.
Even more- take a few steps out your bedroom door and you can jump right into the water!
This vacation destination is especially ideal for families with older teenagers who can appreciate the relaxing aesthetic and design of the resort. It's a special place surrounded by privacy and culture.
Be sure to check out the dive center, one of the main highlights at the LUX resort. You'll love every minute spent exploring and learning about the colorful life below the surface!
You can also enjoy paddle boarding around the island, windsurfing, and fishing. At the end of the day, keep your eyes on the horizon and watch in awe as the sun sets in a colorful explosion.
9. Windjammer Landing
St. Lucia
This resort is a true hidden gem in St. Lucia- perfect for those who are looking to get away from the hustle and bustle of everyday life!
Windjammer Landing is nestled on a private 60-acre beach in Saint Lucia's Labrelotte Bay.
This all-inclusive resort has beautifully appointed suites with balconies that offer serene views of the turquoise waters and lush hillsides.
The trees and greenery make this location look like a true tropical paradise!
Teens can sing the night away at the teens club with karaoke parties, movie nights, and bonfires.
Feel the breeze in your hair as you sip something sweet along the shore, sunbathe by the sparkling swimming pools, or take a little snooze in a swaying hammock.
Sweet relaxation awaits!
10. Tamarind Reef Resort
St. Croix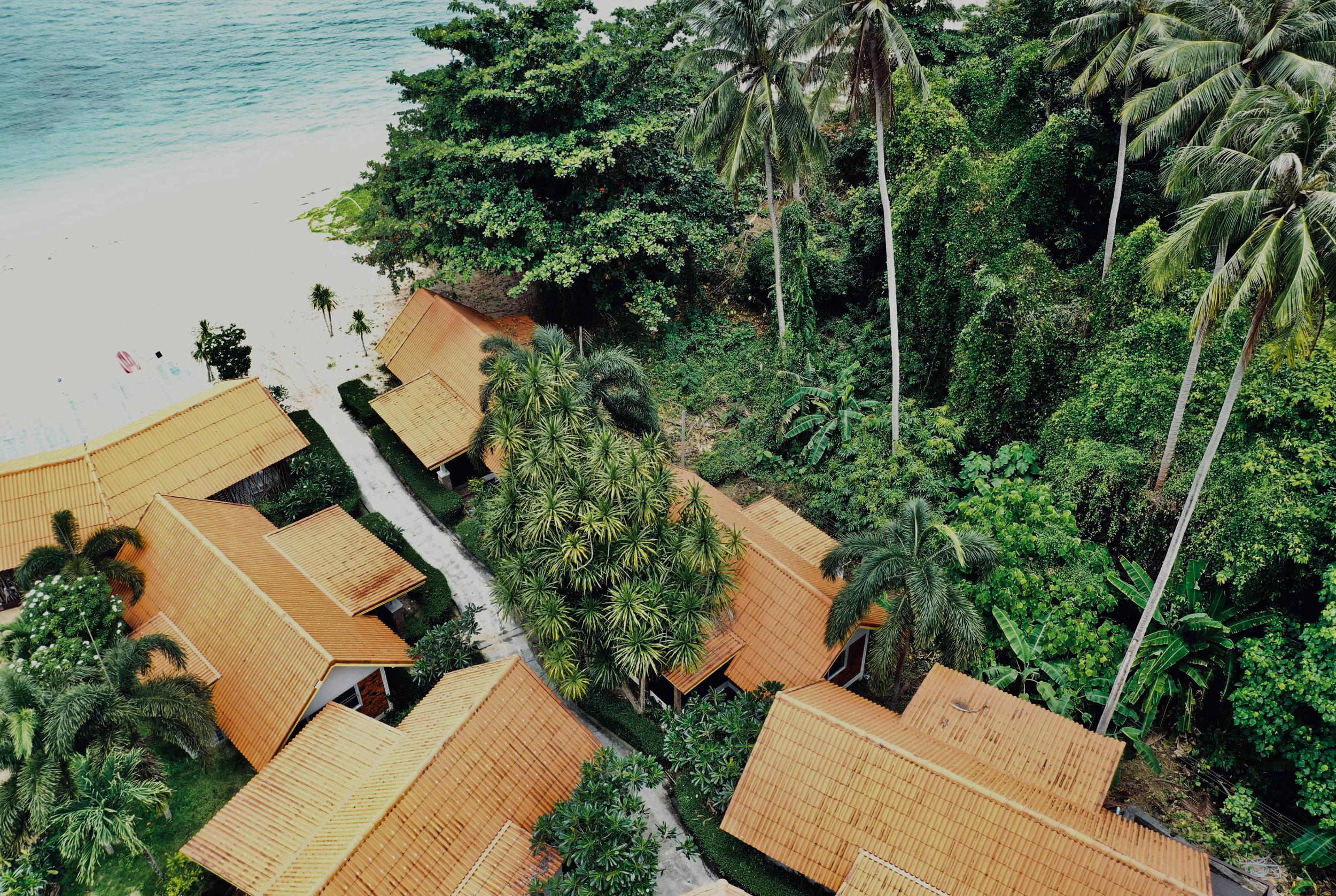 For a more laid-back feel, Tamarind Reef Resort is the way to go!
Adults and teens alike will love the go-with-the-flow vibe at this St. Croix property!
This family-friendly destination offers a great combination of amenities and activities. From swimming pools to tennis courts, they've got it all!
The whole family will love the many outdoor adventures at the resort! Sailing, fishing, scuba diving- you name it!
Even more, teens can sign up for scuba lessons, so they'll be able to explore the majestic underwater reef alongside their parents!
If you're dreaming of a more relaxing day, you can take a nice walk and enjoy the scenery or look for little treasures in the warm sand.
The resort also offers all-inclusive food and drinks, which means that you won't have to worry about bringing cash or packing snacks like chips and granola bars in your suitcases.
It's the whole island-life package!
Ready to Hit Up One of These All Inclusive Family Resorts With Your Teen?
These are just some of the top-notch all-inclusive resorts for families that would make a great choice for your next big getaway- especially one with teenagers!
Water sports, tennis courts, a water park, kids club, teen lounge, games (even a few video games), music and tons more! Each resort offers something great for parents, teenagers, and every age between.
A few last-minute words of advice? Remember to pack your flip-flops and sunscreen! If you're looking to have the family vacation of your lives, a visit to one of these inclusive resorts won't disappoint. Your family will be living the life in no time!
Don't forget- it's never too early or too late to start planning! Happy vacationing!