Few things are better than white sandy beaches and a soft island breeze, which is exactly what you'll find when vacationing in Aruba!
Aruba is an island in the Caribbean Sea and happens to be one of the most popular destinations for travelers seeking sun and sand.
There is so much to do and see in Aruba, from taste-testing the authentic local cuisine to snorkeling in the blue Caribbean waters.
It's the perfect destination for your tropical getaway! (Bringing a teenager with you? Check out these great all-inclusive resorts for teens!)
When planning your Aruba vacation, staying at an all-inclusive resort is a great choice if you're looking to experience all that you can without worrying about paying extra for everything.
Aruba all-inclusive resorts typically include food, most drinks, use of all resort facilities, activities, and entertainment!
Even more, all-inclusive resorts are often gorgeous and full of endless luxurious perks.
You'll feel like traveling royalty! It's definitely worth checking out!
This top 10 list will provide you with a great starting point when looking into your adventure in Aruba!
These Aruba all-inclusive resorts are some of the best in the world and many offer a variety of options for travelers, from ultimate luxury to affordable chic.
So, without further ado, here are 10 of the best all-inclusive resorts in beautiful Aruba!
1. Barceló Aruba
Palm Beach, Aruba
When you think of an all-inclusive vacation in Aruba, Barceló Aruba should be at the top of your list!
This luxurious 5-star resort is one of the best resorts in all of Aruba and offers a beautiful beachfront experience.
Here you'll find an endless number of activities and cuisine.
Enjoy a refreshing swim in the pool, sports opportunities, live music, entertainment, and more.
When you get hungry, try a bite of the rich cuisine at one of the seven restaurants and three bars onsite.
From international dishes and buffet style to a la carte service and tasty snacks, Barceló Aruba has something for every palate!
The resort offers spacious rooms, each one with a balcony where you can take in the breathtaking Caribbean Island views.
Spend the morning by the calm waters with white sand between your toes.
Take an afternoon catnap under the shade of a palm tree.
Then, top it all off with a stunning sunset reflecting off the sea.
What a day!
2. Tamarijn Aruba All-Inclusive
Oranjestad, Aruba
With stunning views and over a mile of beautiful beach access, Tamarijn Aruba is an all-inclusive resort that will blow you away!
You'll love its luxurious amenities, spacious lobbies, and friendly service.
As a beachfront hotel, Tamarijn Aruba offers everything you need for a dream vacation.
There are top-notch designed rooms, swimming pools, kid approved facilities, and great restaurants.
Plus, your comfortable room will be just steps away from the soft, sandy beach- imagine waking up to the sights and sounds of the Caribbean Sea!
This beach paradise is the perfect place to reconnect with family or fall in love with your partner all over again.
Spend the night sampling the delicious all-inclusive dining options or enjoy an entertaining acrobatic performance just after sunset!
Your own private oasis awaits at Tamarijn Aruba All-Inclusive!
3. Divi Aruba All-Inclusive
Oranjestad, Aruba
If you're looking for space to relax and unwind, the picturesque Divi Aruba All-Inclusive Resort shouldn't be missed!
Offering an ideal location right on the beach and close to all of the shopping and dining in Oranjestad, it's easy to see why this is one of the top travel destinations in all of Aruba.
You'll be on beach, sleep, repeat mode in no time!
With spacious accommodations and excellent modern amenities, you'll never want to leave.
Choose the perfect room style for you from garden view, beachside, pool view, ocean view, and oceanfront.
Whatever you decide, they all have stunning scenery waiting for you right outside!
At Divi Aruba All-Inclusive, you can experience a wide variety of resort perks and activities!
Try your hand at catamaran sailing or windsurfing. Grab a sparkling drink and relax be one of the freshwater pools. The choice is yours and it's all included
You'll love your dose of Divi Aruba paradise!
4. Hotel Riu Palace Aruba 
Palm Beach, Aruba
Hotel Riu Palace Aruba is the perfect oceanfront resort for your family or adult getaway!
Located on gorgeous Palm Beach and surrounded by a beautiful tropical landscape, you're guaranteed to be impressed.
Enjoy direct access to the best beach in all of Aruba with all-inclusive amenities that are rivaled only by its stunning architecture and design.
With a gorgeously detailed entrance and a lobby that is alive with tropical plants, there's no doubt that you'll be wowed by the first glimpse of Hotel Riu Palace Aruba.
The resort itself features multiple restaurants and bars for your dining pleasure, as well as 24-hour snacks and room service.
You'll never go hungry or thirsty!
As for activities, there are plenty of water sports like stand-up paddle surfing, kayaking, and snorkeling.
You'll find a beach volleyball court, an aqua gym, and a daytime entertainment program for kids. There's also a golf course nearby!
You're sure to love your time spent at Hotel Riu Palace!
5. Amsterdam Manor
Oranjestad, Aruba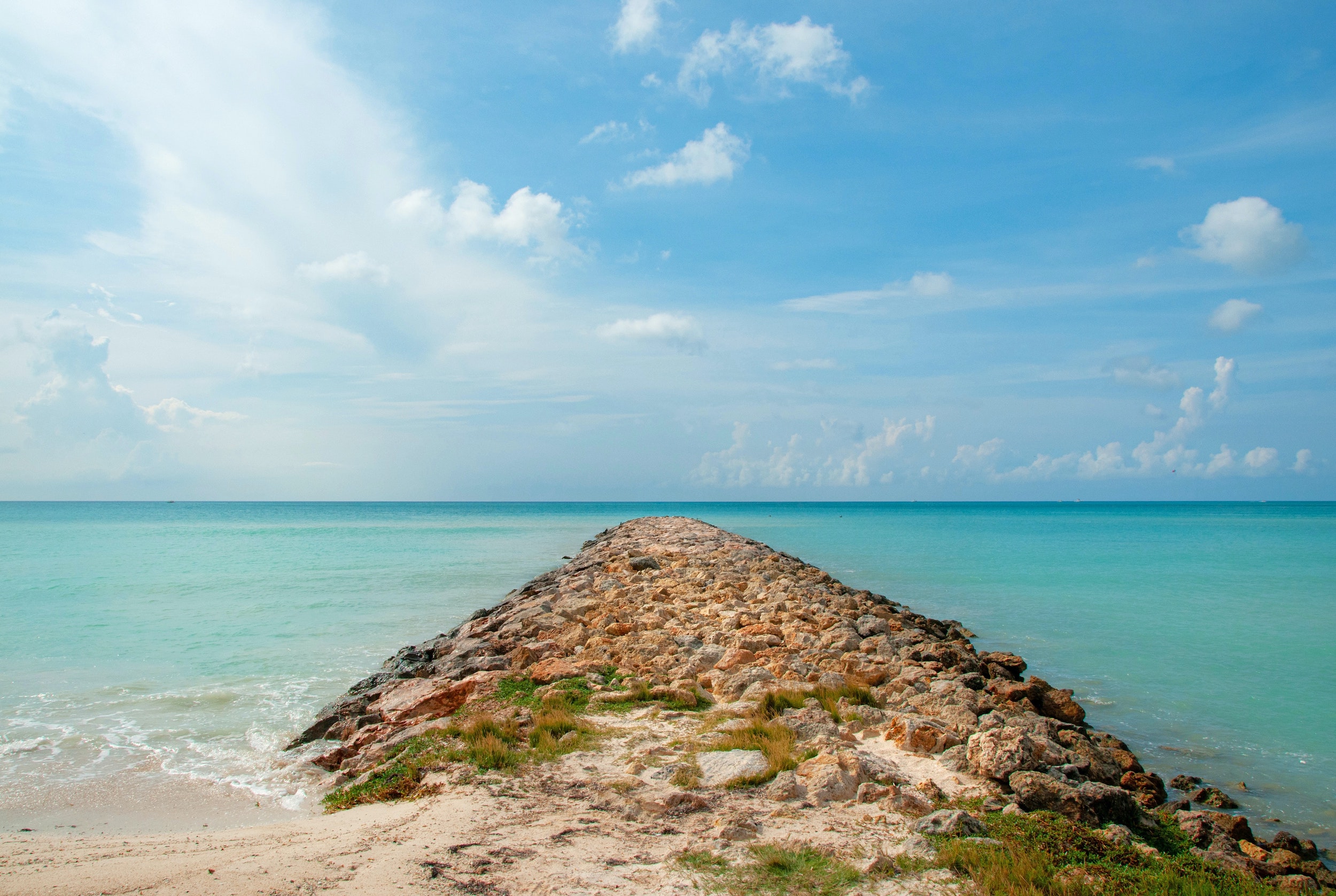 There's nothing quite like the quiet and intimate atmosphere of Amsterdam Manor.
This picturesque Aruba resort boasts charming, personalized service and Dutch colonial architecture.
You won't want to miss a single minute of the peaceful experience you deserve!
This lovely beach resort features beautiful courtyards and is located across Eagle Beach, so you'll be able to soak in amazing views from every room.
Amsterdam Manor is an all-inclusive resort that offers something for everyone.
Get a relaxing massage, take a cooking class, or even participate in a monthly beach clean-up to protect the local sea turtles!
In fact, families and couples alike have enjoyed the resort activities and amenities for years!
You'll love that you can experience all-inclusive dining and gorgeous ocean views without breaking the bank.
Get ready to savor the Dutch Caribbean spirit at the charming Amsterdam Manor!
6. Manchebo 
Oranjestad, Aruba
Truly one of the most beautiful hotels in Aruba, Manchebo Beach Resort and Spa features an idyllic setting on the spectacular Eagle Beach.
Experience a luxury resort stay at this stunning Aruba all-inclusive that will leave you feeling pampered and polished!
As the number one wellness resort in Aruba, you'll find that Manchebo is the ultimate choice for a rejuvenating wellness experience.
Enjoy a variety of energizing fruit smoothies, daily yoga sessions overlooking Eagle Beach, therapeutic massages and sensational body wraps.
Your body, mind, and soul will thank you!
The culinary options at Manchebo are to die for! Enjoy four restaurants filled with delicious dishes cooked by talented local chefs.
The Mediterranean classics will have your taste buds jumping for joy!
You'll love every last second of your stay at Manchebo Beach Resort!
7. Hotel Riu Palace Antillas
Palm Beach, Aruba
Hotel Riu Palace Antillas is a celebration of Aruba's famed Caribbean ambiance and hospitality.
You'll find that this stunning adults-only hotel offers a luxurious and lavish experience for adults and couples looking for a romantic vacation!
As an all-inclusive hotel with gorgeous pools and scenic ocean views, Hotel Riu Palace Antillas has everything your heart desires!
Whether you want to lounge by the pool, relax on the beach, or explore the surrounding area- you can do it all.
And of course, don't miss out on the colorful Caribbean-inspired cuisine!
There are plenty of options to experience at Hotel Riu Palace Antillas!
Here you'll find a well-equipped gym, refreshing spa and beauty salon, and three thematic restaurants!
This beach resort also features nightly entertainment, a dance floor, and casino!
And we can't forget the water sports, nearby hiking routes, and tennis courts!
You're sure to have a memorable time spent near the Caribbean waters!
8. Holiday Inn Resort Aruba
Palm Beach, Aruba
The Holiday Inn Resort Aruba is located on a quarter mile of the sandy perfection known as Palm Beach!
A beautiful family-friendly hotel with stunning views and plenty to do, you'll find that this resort is known for its excellent service and modern amenities.
This Aruba beach resort offers a luxurious experience at an affordable price.
Don't miss out on the paradise touches found throughout the hotel, since it was recently renovated and updated.
The charming beachfront location surrounded by white sands and crystal waters is sure to please the whole family!
There are plenty of things to do at the Holiday Inn Resort Aruba!
Plan an action-packed day full of boating adventures, swimming pool fun, scuba diving, or exploring around the island on bike!
If kicking back and relaxing is more your style, grab a cocktail and unwind on the pristine sandy beach.
Younger guests will love the kids club and adults will love the stress-free visit!
It's a win-win for everyone at this tropical Aruba beach resort!
9. Aruba Marriott Resort & Stellaris Casino
Palm Beach, Aruba
The Marriott's friendly staff welcomes you to their Aruba Resort & Stellaris Casino!
Whether you're looking for a romantic getaway or family vacation, this hotel will transform your experience into a tropical paradise.
Here at this beautifully styled hotel, you'll enjoy spacious rooms, exceptional amenities, and a prime location on the sunny beaches of Aruba!
Try your luck at the Casino, sip a specialty drink under a private cabana, or refresh yourself with a soothing massage.
You wouldn't love the sound of soaking your cares away in the resort sauna or whirlpool!
Spend the day sailing the Caribbean Sea, splashing in the large family pool, or relaxing at the adult only H2Oasis pool.
After you've taken in the picturesque views and island sunset, take a seat at one of the onsite restaurants for some fresh seafood or a juicy steak.
Your serene and tranquil Aruban escape awaits at this Marriott beach resort!
10. Hyatt Regency Aruba Resort Spa and Casino
Palm Beach, Aruba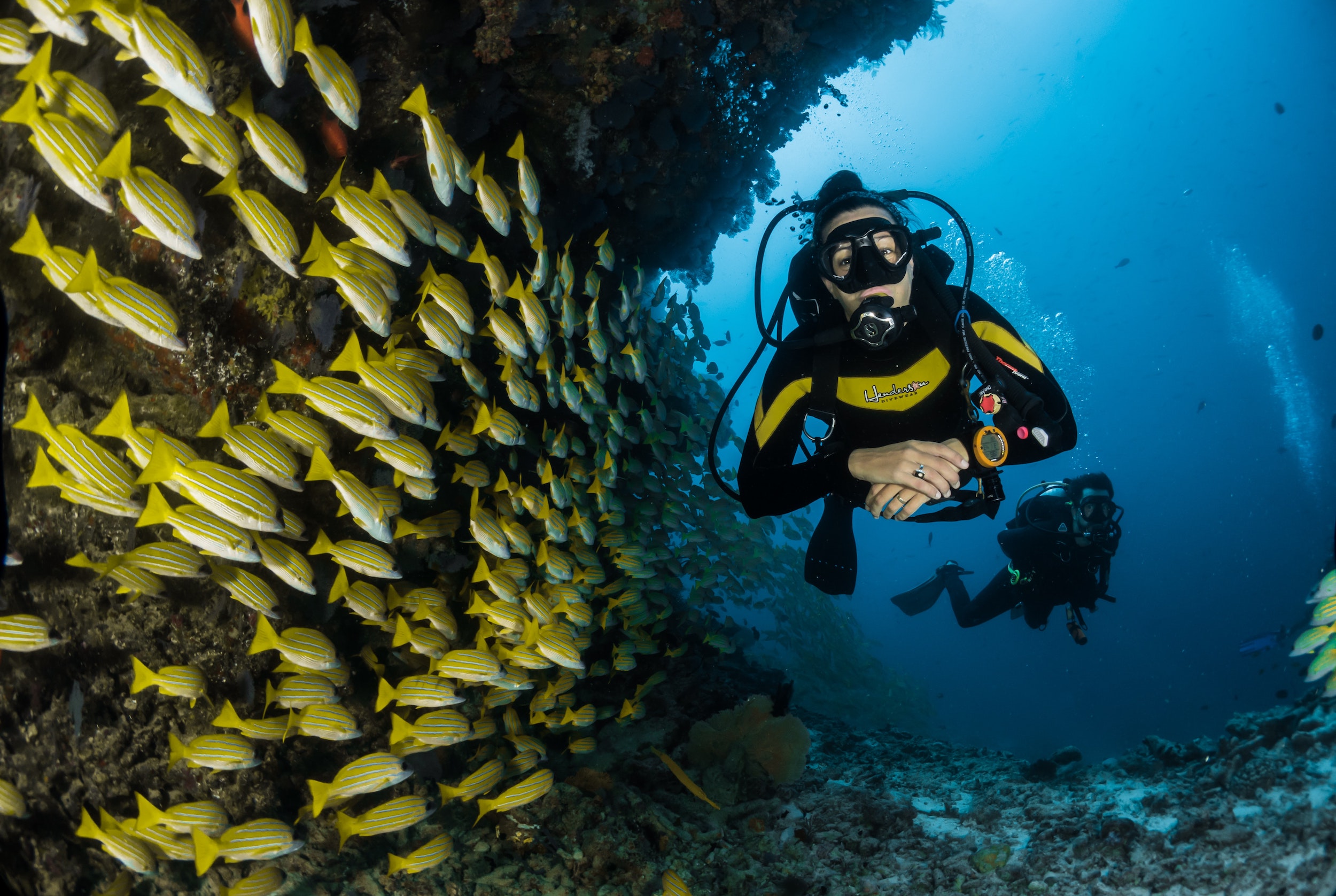 Escape to the breathtaking beachfront!
You'll find everything you want and more at the Hyatt Regency Aruba Resort Spa and Casino, from a room with a view to fine dining under the stars!
With this excellent location, Hyatt Regency Aruba makes it easy to have an authentic Caribbean experience.
Dive down deep to explore the clear Caribbean Sea, jump on a banana boat for the water ride of your life, or play a nice round of golf with your family and friends.
This luxurious beach resort has palm trees, lush gardens, sparkling pools, and a white sand beach.
Check out the ZoiA spa, which is the local word for balance and poise.
It's the perfect place to relax and replenish during your serene getaway!
You can bask in the sun, sand, and sea at one of the best resorts in Aruba!
Aruba: "One Happy Island"
It's no wonder the Caribbean Island of Aruba is known as "One Happy Island!" The crystal waters, white-sand beaches, and deep blue skies are just a few reasons why people flock here every year! If you're ready to book your dream Aruban vacation surrounded by natural vistas and tropical treats, this list of 10 all-inclusive resorts in Aruba is the perfect place to start!
Be sure to check out Destinations Travel Guide for more all-inclusive fun and adventure!