So, you're planning a vacation to Cancun, Mexico and want to find an all-inclusive family resort with a water park?
It's true- you don't want just any old hotel! You want one that has something for everyone in the family – kids, adults, and grandparents alike!
Well, look no further because this blog post will give you 8 of the best options for Cancun all-inclusive family resorts with water parks.
If your family are first timers when it comes to all-inclusive resorts check these out too. 10 Best All-Inclusive Resorts for First Timers: Family Vacation Style
Whether it's an oceanfront location or tons of onsite activities for kids and adults alike, we've got your bases covered.
1. Hyatt Ziva Cancun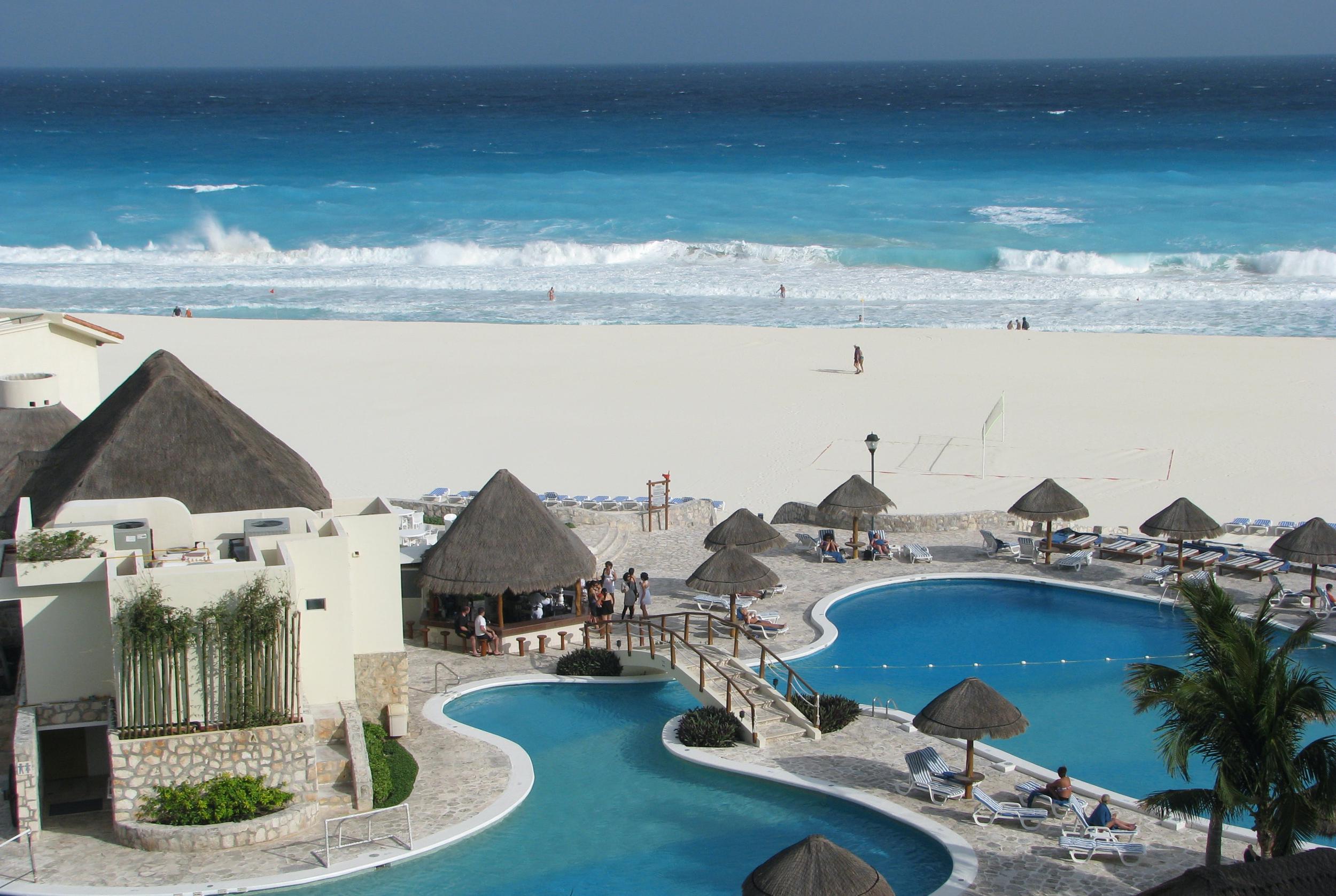 Designed with families in mind, the Hyatt Ziva Cancun Resort is one of our favorite all-inclusive resorts for adults and kids of all ages.
With plenty of water activities, a beachside location, and a spacious main pool with water slides that will get your heart racing – this resort won't disappoint!
There is something for everyone at this family-friendly resort! Kids will have a blast at the KidZ Club, which has water slides and a splash zone specifically made for younger kids ages 4-12.
Teens can hang at the @Moods Lounge and Club and enjoy some karaoke and mocktails. Adults can spend time relaxing at the oceanfront spa or take a dance class together with their partner.
A big plus- they offer free transportation from the airport to their beautiful property when you book directly through them (or an agent), which is especially helpful if it's late at night or early in the morning.
You'll love staying here because there are tons of onsite dining options as well, so you won't have to leave anytime soon!
2. Royalton Riviera Cancun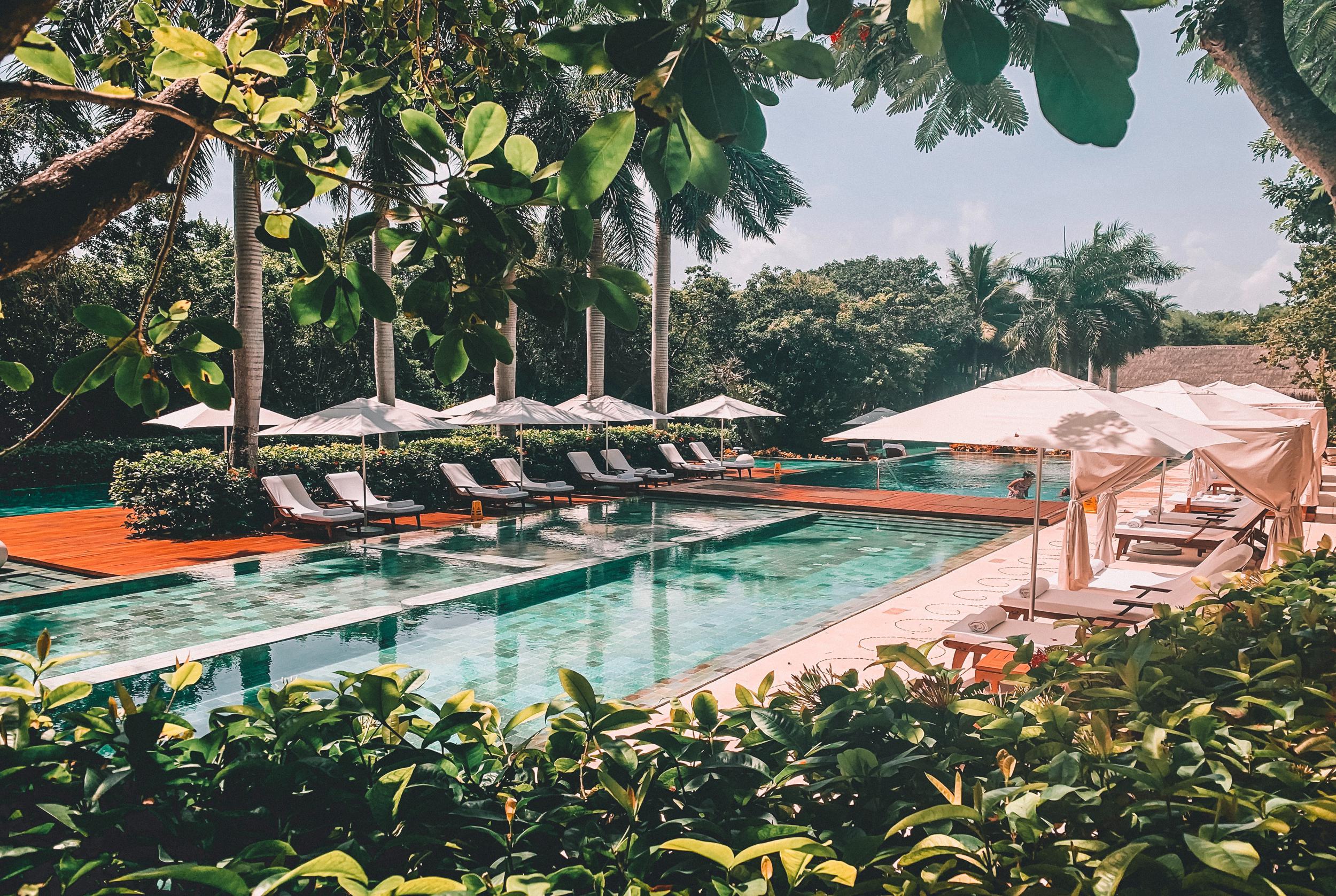 Another amazing option for family travelers who are looking for fun and excitement (and water parks of course) is the Royalton Riviera in Cancun.
You'll never be bored with tons of water activities, 11 different swimming pools to choose from, and a lazy river that will help you relax as all your worries float away!
This resort comes prepared with many onsite dining options for everyone to enjoy- you and your family will be all smiles with 9 delicious restaurants and 12 bars to choose from.
The best part? The kids can't wait until they get there because there's so much fun just waiting for them at every turn.
They also have a separate Kids' Club, which means adults won't have to worry about taking some time off for themselves since their little ones will be having a blast anyway!
Homemade gelato, a Royal Spa, snorkeling, kayaking and more- this place has it all!
3. Moon Palace Cancun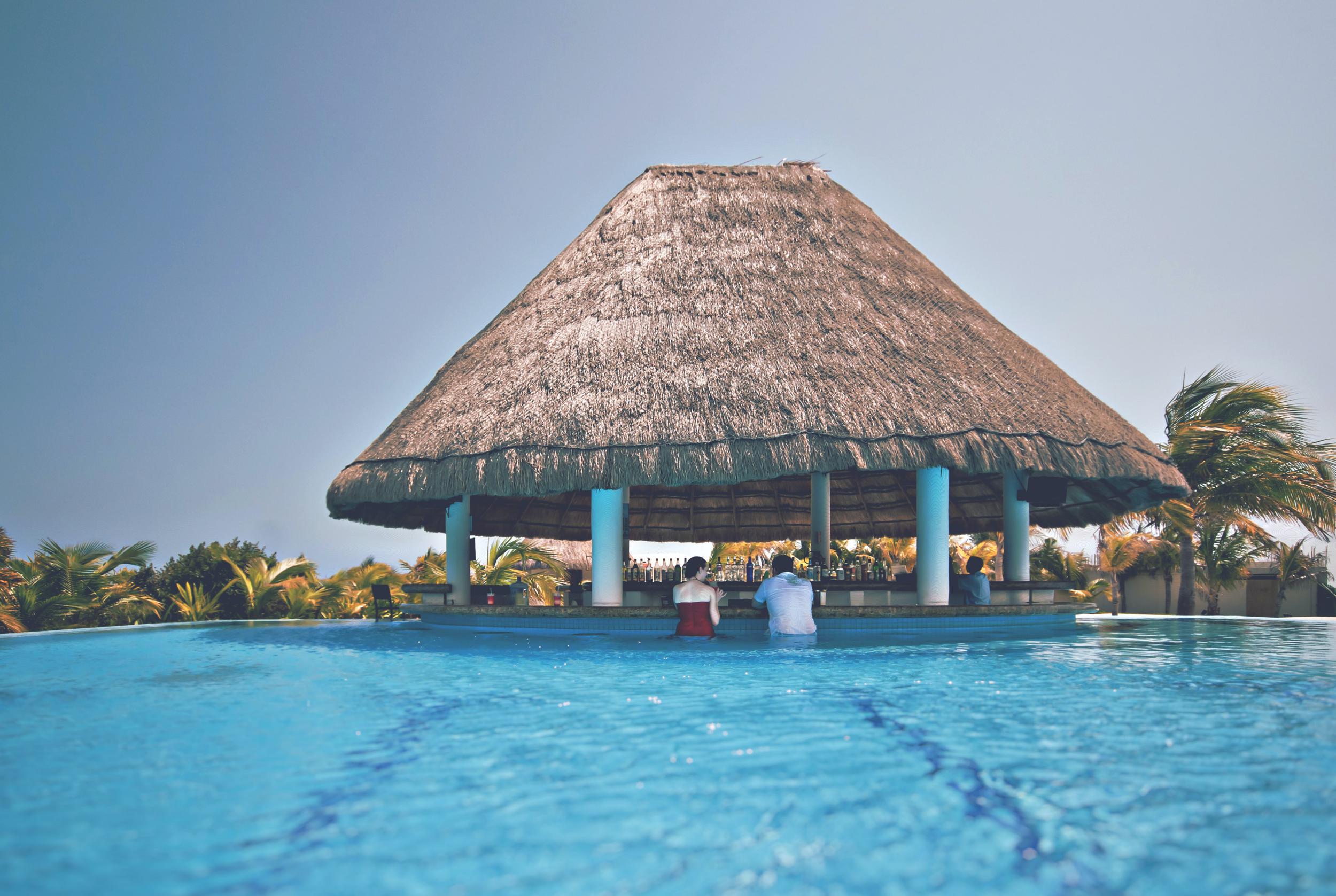 Located right on the beach, you'll definitely want to check out this all-inclusive family resort! You will love the sand, the sun, and the smiles on your kid's faces as you explore this excellent location.
Moon Palace Cancun has one of the best waterparks out there, with 8 sparkling swimming pools and a fun pirate-themed water park that kids will enjoy for hours.
The waves are always surf-worthy with the FlowRider Double Wave Simulator.
Practice your surfing skills and drop in on a wave as you feel the power of the water with this exciting water feature!
This resort offers families a ton of great amenities, including plush beds, unlimited phone calls, and 24-hour room service (for when that midnight snack craving hits you).
Another perk that stands out from the rest is the indoor playground, packed with fun for ages 4-12. From dollhouses to video games, the kids are sure to love it!
4. Royal Solaris Cancun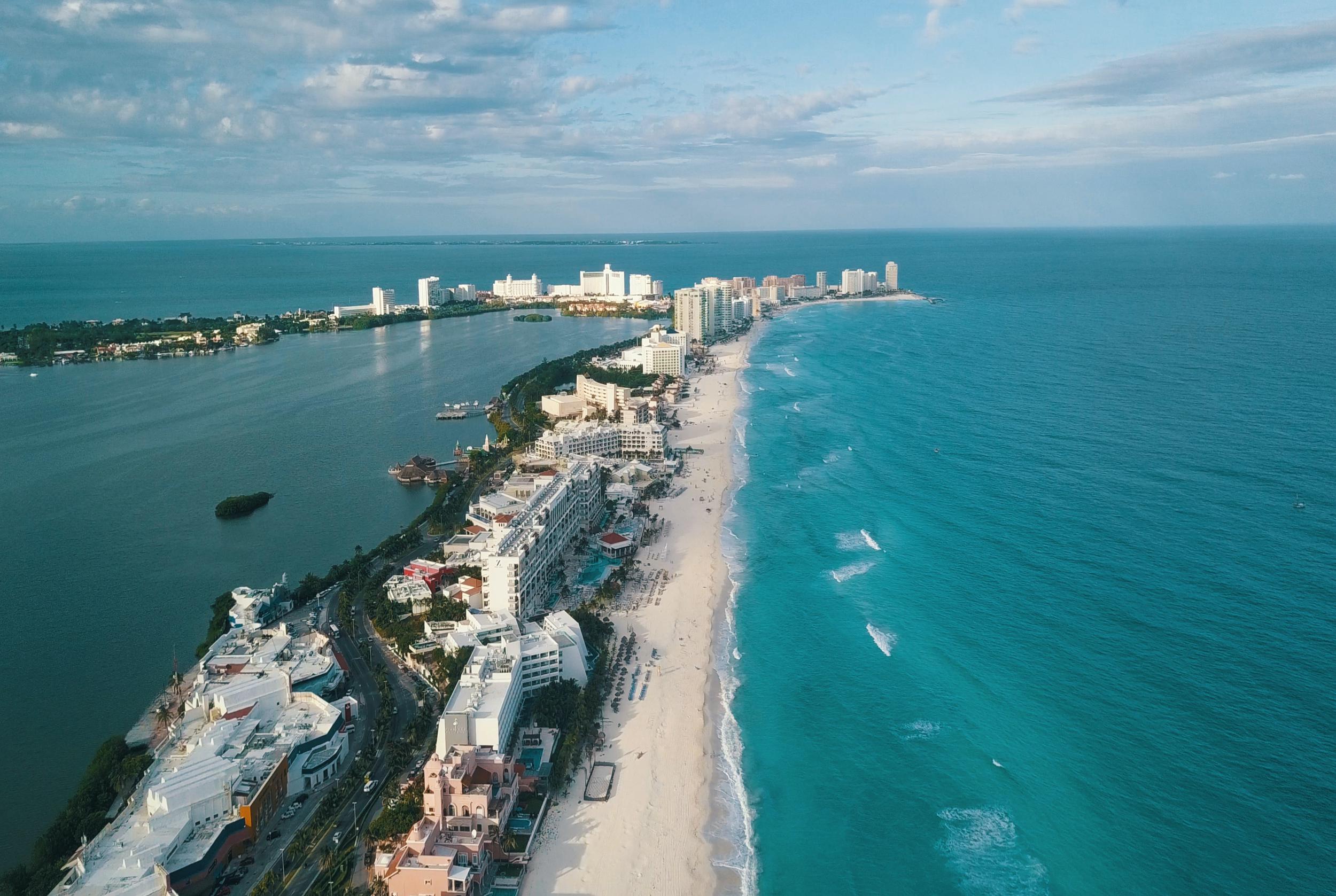 The Royal Solaris Cancun is a beachfront resort with great all-inclusive family packages, perfect for round the clock fun!
This oceanfront property has three sparkling swimming pools, one of which is an infinity pool that looks out over the Caribbean Sea.
There is also an animal-themed mini water park for the younger family members, complete with water slides and life-sized animal statues.
Satisfy your taste buds with a sushi bar, exquisite buffets, and fantasy deserts. You'll enjoy a variety of water sports at this resort as well- windsurfing, snorkeling and kayaking are just some of the fun ways to interact with nature on the water.
Families can also get in touch with their creative side by taking dance lessons or learning how to cook together.
You and the kids will have lots to do here between splashing in the swimming pools, building sandcastles on the beach, and eating lunch under palm trees!
5. Panama Jack Resorts Cancun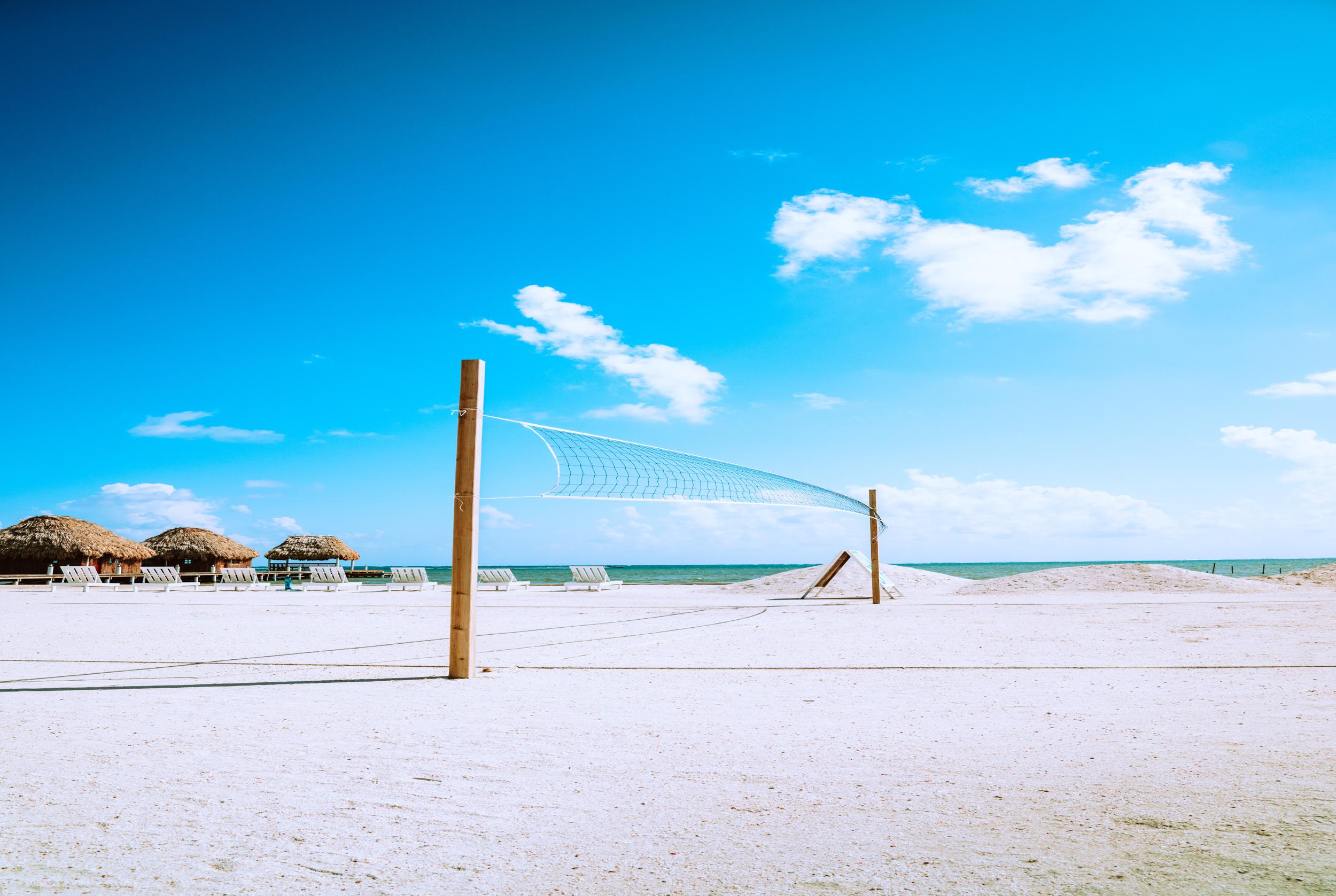 Panama Jack Resorts Cancun is a family-friendly all-inclusive resort, with four pools and two water parks for kids.
Looking to relax in the sun awhile?
Lay out on the sundeck space or in a swaying hammock while the waiters bring you something cold to sip on.
There are many activities to do such as beach volleyball and soccer, fitness classes (including yoga), surfing and scuba diving.
You can also learn to prepare an authentic guacamole with the whole family!
There is Camp Jack for the younger kids, which offers a pirate splash park, magic shows, a ball pit, and more.
Teens can check out #Hashtag, where they can hang out, play pool or ping pong, and even join in on activities such as Wii competitions.
Enjoy flavors from around the world with over 13 restaurants and bars- including a waterfront grill, snack bars, and plenty of drinks to go around!
6. Crown Paradise Club Cancun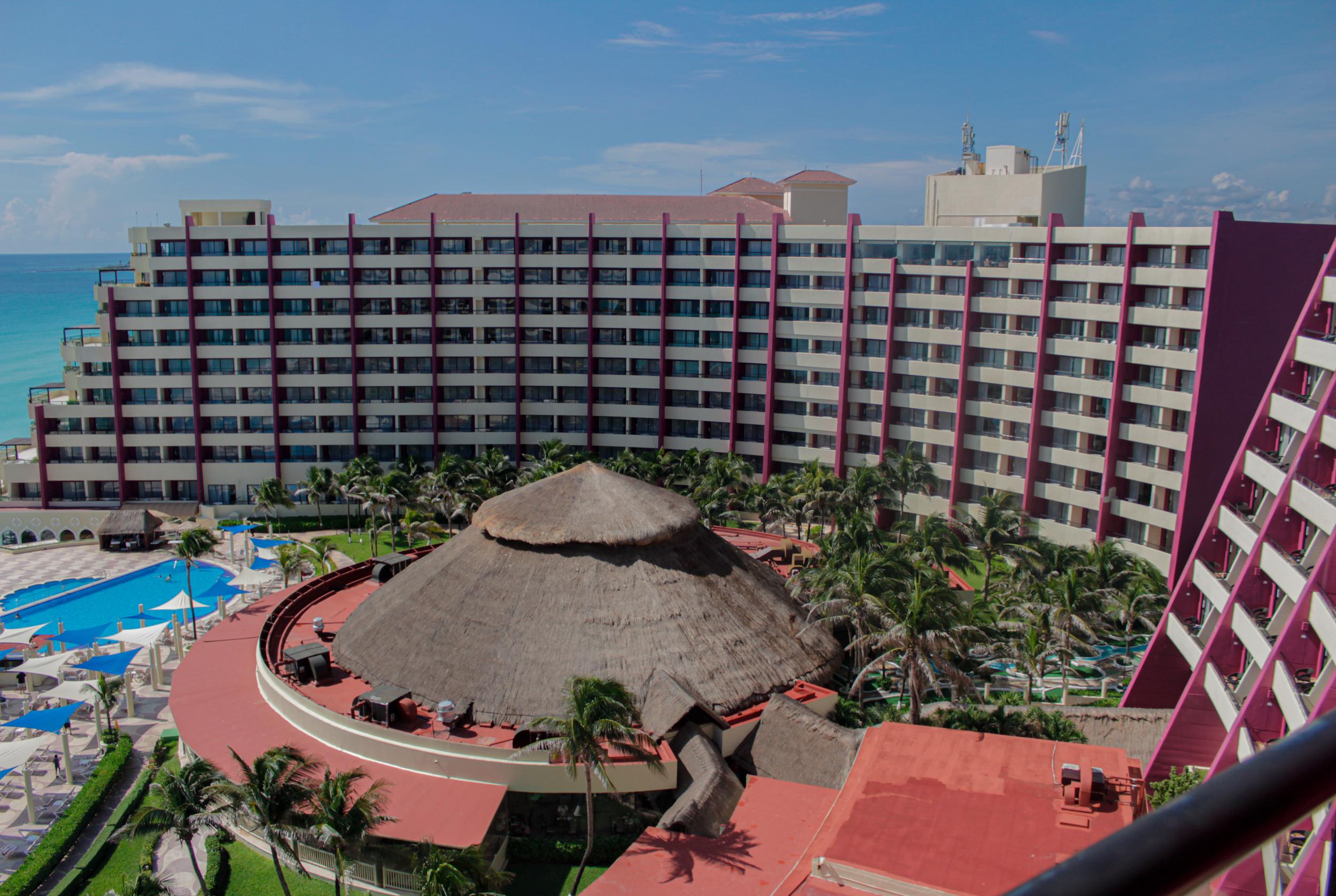 Crown Paradise Club Cancun is another great option for some quality all-inclusive family fun.
The beachfront grounds are spacious, the pools are clean, and there are plenty of activities designed for adults and children of all ages.
Some of the activities that families can enjoy together include pedal boats, mini golf, water polo, and sailing!
Those traveling with younger kids will enjoy the playground and sliding down the side of a pirate ship in the pool area, while those with older kids will be able to enjoy all of the on-site sports options.
You'll definitely want to take advantage of the 9 water slides, mini-bowling, and sandcastle building contests as well!
Since Crown Paradise Club Cancun has its own private beach that guests can enjoy anytime they want, you'll never feel out of place.
Families will also love the spacious and comfortable rooms- plenty of room for parents, kids, and grandparents.
7. All Ritmo Cancun Resort & Waterpark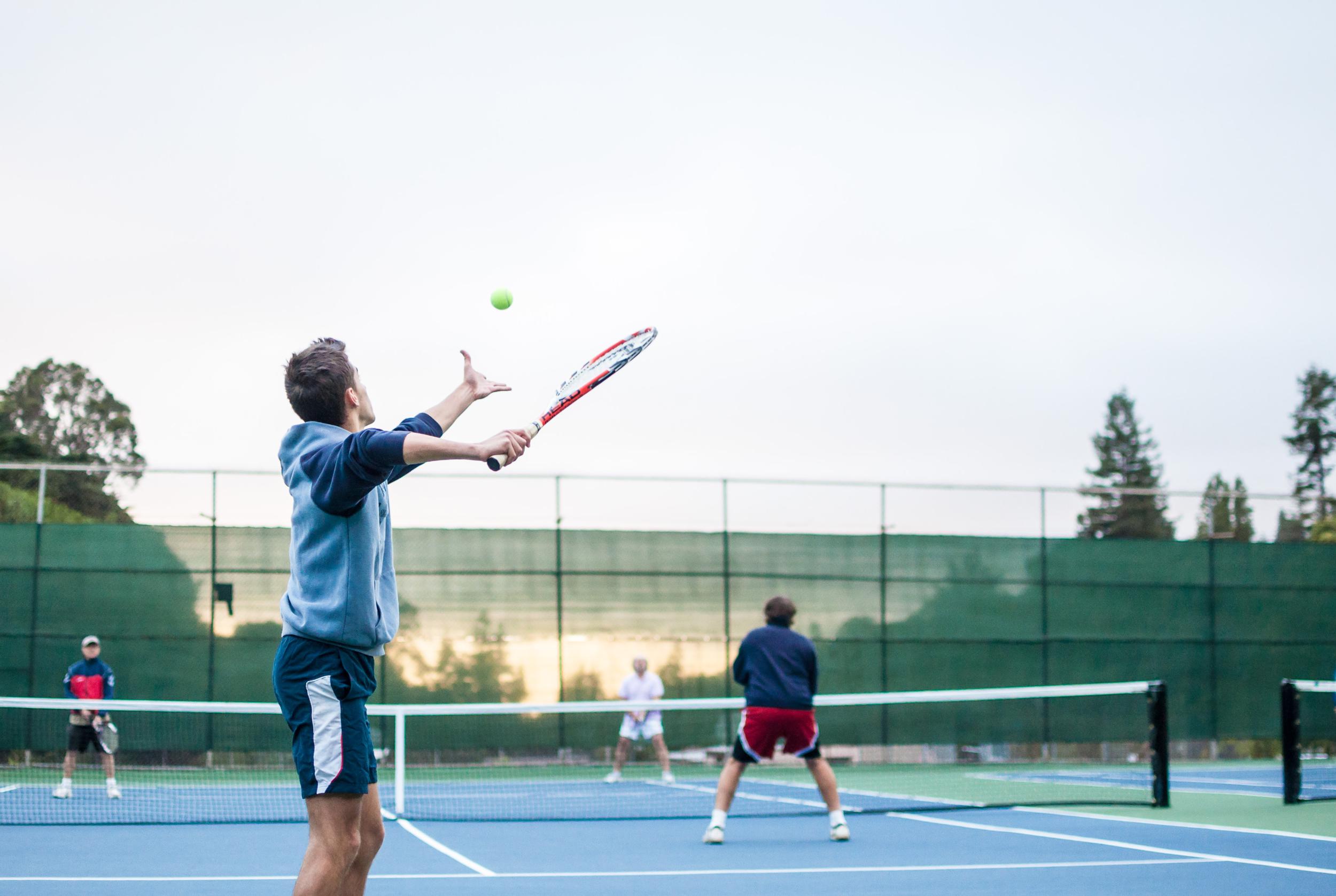 If you're looking for a resort with an epic waterpark experience, then the All Ritmo Cancun Resort & Waterpark checks all the boxes!
It has an awesome Tree House waterpark complete with waterslides, waterfalls, cool pools, water umbrellas, and a giant bucket of water for all your soaking pleasures!
This resort is the perfect place for families that love to be active.
There are tons of activities to do together, whether it's swimming in one of their many pools or serving it up on one of the tennis courts.
Check out the Aquatic FunDay Park for some unforgettable water fun!
You'll enjoy international buffet food, a cat shark encounter, hammocks, board games, and four waterslides that flow right into the sea. You won't want to miss it!
This location also includes plenty of family friendly amenities like babysitting services, free Wi-Fi, kids club, and a game room.
8. Seadust Cancun Family Resort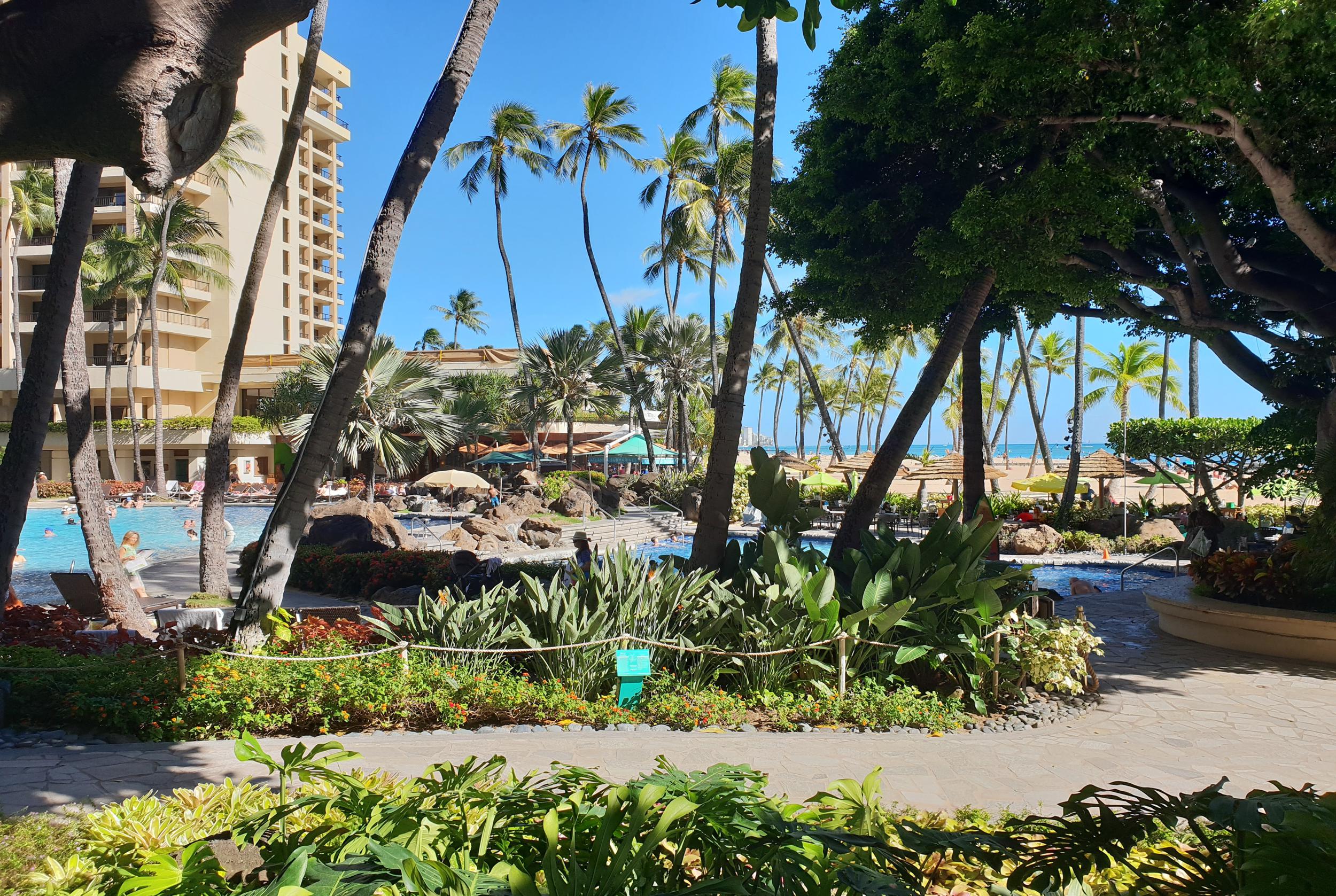 A family vacation to a sunny and beachfront destination is the perfect way to spend your time off.
The Seadust Cancun Family Resort makes it even better!
The kids will love the Treasure Island waterpark, complete with plenty of slides and splashing opportunities.
For more fun in the water, check out the Marina for some snorkeling, boogie boarding, scuba demo, and kayaking.
Families can adventure together with a climbing wall, zip line, basketball courts, and a mini-golf course.
You can also enjoy nightly shows at the onsite theater, fun games of bingo, ping pong, billiards, and video games.
Plus- this location offers a Baby Club and Kids Club, so adults can have a little kid-free rest and relaxation as well.
Talk about a trip to remember!
Ready to Experience an Unforgettable Family Trip to Cancun?
Time to head to Cancun for a fun-filled getaway and there's no doubt that an all-inclusive resort will make it easy for the whole family to enjoy their vacation time!
Kiss boredom and hungry tummies goodbye with the endless activities, tasty food options, and great amenities offered by the all-inclusive family resorts listed above.
The kids will love the water parks and the adults will love the relaxation time, but everyone will cherish the time spent together!
So, go out and make your next vacation from Destinations Travel Guide one that you'll never forget!