If you have kids, then amusement parks are a must.
There are so many rides to choose from and so much excitement that kids can't get enough of them!
In this blog post, we will talk about 9 amusement parks for kids that you need to know about.
These theme parks cater specifically to kids and their needs.
Some of the best features include kid-friendly attractions, roller coasters designed with safety in mind, and food options that kids will love!
You won't regret visiting these awesome theme parks if you're traveling with children in tow.
If you are traveling with the older kids as well, be sure to check out our list of the seven best theme parks for family vacations too!
1. Universal's Islands of Adventure – Orlando, Florida 
Built specifically for kids (and adults, of course), Universal's Islands of Adventure amusement park boasts some great attractions like the Amazing Adventures of Spider-Man and Dr. Doom's Fearfall.
It also features a section with rides that kids can enjoy by themselves without an adult such as Popeye & Bluto's Bilge Rat Barges and Dudley Do-Right's Ripsaw Falls.
Other favorites at Islands of Adventure include The Cat in the Hat, Pteranodon Flyers, Jurassic Park River Adventure, and Seuss Landing.
In the Jurassic Park section, there is a prehistoric themed playground that kids will love!
They can climb and play on a playground unlike any they've ever seen, it will be a huge hit!
Make sure to plan on spending time in Seuss Landing, where Dr. Seuss's stories will come to life!
Toddlers can explore the magical world and try new things from famous story books like green eggs and ham, or Who Hash!
There is something for everyone at Universal Studios' Islands of Adventure amusement park!
2. Disneyland – Anaheim, California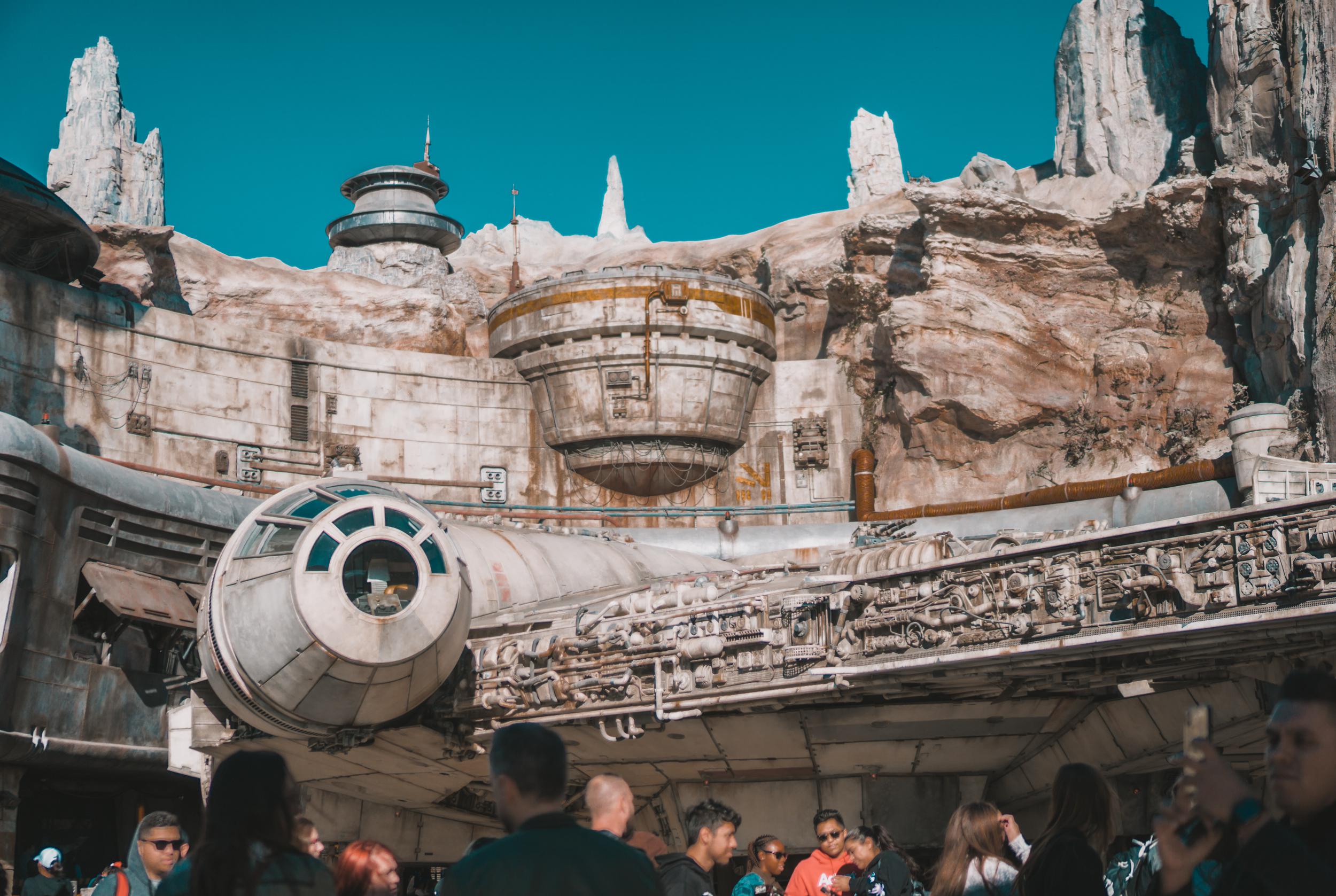 If kids are looking for days full of fun and excitement, then Disneyland is the perfect destination.
Disneyland is known for being geared toward children, and provides a great environment for kids of all ages!
Toddlers can enjoy all kinds of rides such as Mickey's Fun Wheel, Small World and Dumbo The Flying Elephant while older kids will be thrilled to experience thrill-rides like Space Mountain or Big Thunder Mountain Railroad.
Disneyland also has some great shops where kids can pick up souvenirs from their visit with all of their favorite characters on them!
A whole day at this theme park should provide plenty of entertainment for kids who love Disney films.
They'll never want to leave once they've arrived! With characters wandering around the park there is excitement at every turn!
Kids will feel like they've been transported into their favorite Disney movie!
The magic is unbeatable, and Disney is a wonderful option for those traveling with toddlers!
If you plan on traveling with older kids as well, then Disneyland is still a great option!
With plenty of attractions geared toward little kids, and even more attractions that the older kids will love, Disneyland is a perfect option for anyone looking for a theme park that the whole family can enjoy!
3. Sesame Place – Langhorne, Pennsylvania
This amusement park is perfect for toddlers! They will love Elmo's World, a section dedicated to the little red monster!
Children can play on oversized structures like Big Bird's Nest and Cookie Mountain which are both designed just for kids.
Older kids will be able to enjoy shows such as "Sesame Street Live!" or get their thrills from rides like The Count's Splash Dance where they'll be drenched by water cannons in seconds!
There is also an onsite water park that is included in your admission tickets, so make sure to bring your swimming suits!
One of the most unique things about Sesame Place is that they are one of the only amusement parks in the world to be a designated Certified Autism Center!
They have specified low sensory areas and quiet rooms spread throughout the park to ensure that all guests are comfortable and have their needs met!
There really is no better place than Sesame Place theme park when it comes to entertaining young children with surprises around every corner.
They won't want to leave once they've arrived here so make sure to plan to stay for a few days! Sesame Place has something that everyone wants: fun without limits!
4. Disney's Animal Kingdom – Orlando, Florida
This park is part of Walt Disney World and is full of kids rides and attractions that will keep kids entertained for hours!
Kids can enjoy classic Disney films like The Lion King and Aladdin.
They'll also have a chance to see real animals from all over the world in this amazing theme park, including some favorites like pandas and tigers!
There's even an opportunity to feed giraffes with carrots provided by Disney's Animal Kingdom at kids' height for easier access!
Animal Kingdom has attractions perfect for kids as well as adults such as Kali River Rapids or Expedition Everest-Legend of the Forbidden Mountain.
There are plenty of roller coasters to choose from, and kids who aren't quite ready yet can go on something smaller like DINOSAUR which has gentle dips and curves rather than dizzying loops.
If kids want to have a day of fun without any worries, Disney's Animal Kingdom is the perfect place.
They will be entertained by this theme park and get to see animals they might not otherwise ever get the chance to meet up close. Animal Kingdom is an opportunity that kids won't forget!
5. Children's Fairyland – Oakland, California
Children's Fairyland is a theme park that kids will adore.
There's plenty of rides and games just for kids, as well as an amusement area called the "Toot Toot Garden" where toddlers can play on kid-friendly slides!
This place has something to offer kids of every age group including toddler areas with little ones who are too small to go on any other attractions like the Merry Go Round or Hippo Roller Coaster.
Kids up in elementary school will love this park as well because they'll get their chance to wander around seeing which animals they want to feed at Panda Place while also riding bumper cars together!
At Fairyland, there really isn't anything kids won't enjoy doing, so make sure you have them wear comfortable shoes because kids will walk their feet off getting to ride as many rides as possible!
Fairyland is also a great place for kids during the winter months because they have an outdoor ice skating rink that stays open year-round.
It's not just any old skating rink, though- kids get to skate on a giant map of California made from snow and fake trees randomly scattered around it.
Fairyland does its best to make sure kids keep coming back each season by offering something new all the time!
No matter what you're looking for in a theme park, Oakland's Children's Fairyland has it!
There are plenty of things for kids to do whether they want relaxing options or thrill seeking ones so there really isn't anything missing here!
6. LEGOLAND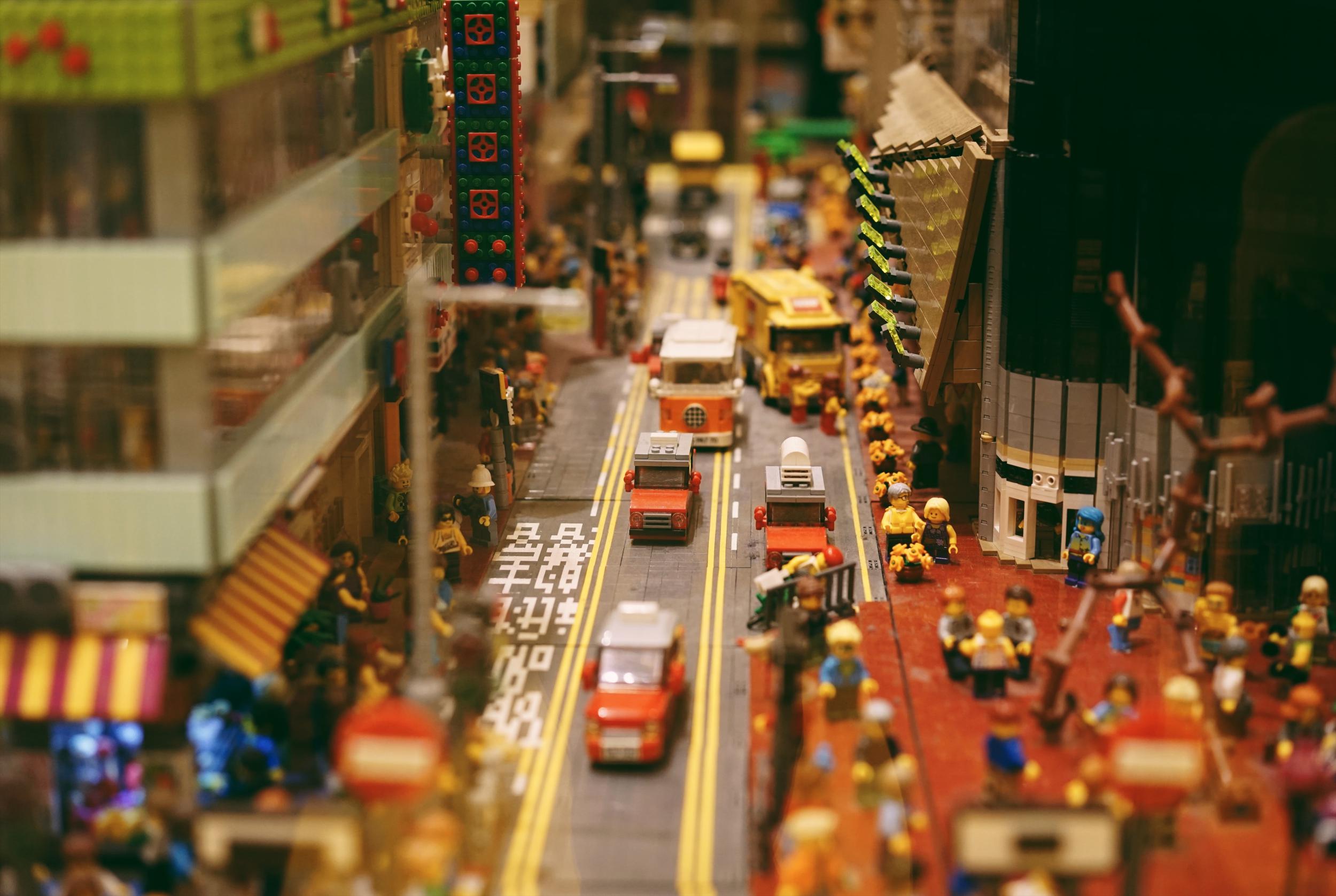 LEGOLAND includes kids rides for all ages, including toddlers and kids up to adults!
This theme park is perfect for families with kids of different ages because there are so many attractions that everyone will enjoy.
Children can choose from a boat ride or driving their own car on the LEGO Racers while playing games along the way.
Kids who want more thrill-seeking options can go on one of LEGOLAND's four roller coasters like BATMAN: The Ride which has an 80-degree drop and reaches speeds over 50 mph!
Kids won't be disappointed in this amusement park – it truly has something for every member of your family!
There are LEGOLAND parks all over the country including in California, Florida, and Massachusetts.
If you're looking for an exciting place to take kids to enjoy their vacation or a day trip while on your own family getaway in the United States then LEGOLAND is worth checking out!
7. SeaWorld
SeaWorld is the perfect place to bring your toddlers!
With many different kid friendly rides, and plenty of aquatic animals to see there will be plenty of things on your list of things to see and do here!
The aquatic shows are a must see when you come to SeaWorld!
Kids get to see birds and dolphins up close, as well as the occasional killer whale- kids will be amazed by how majestic these creatures are!
SeaWorld is also home to a kid's area called "Dolphin Plunge" where kids can play on water slides or giant inflatable animals.
There's plenty of adventure for kids who want more than just playing in the sand with their bucket and shovel at this park!
It doesn't matter if you're looking for an amusement park, aquarium, or zoo Sea World has it all!
Your family will enjoy coming every time they visit because there are so many interactive areas that kids love exploring here.
Even though kids will have a blast anywhere in the park, kids who love animals would be best off sticking to the many animal exhibits including Shark Encounter or Turtle Reef.
Sea World is family friendly with an exciting kid's area that's perfect for any toddler looking for their next adventure!
8. Holiday World – Santa Claus, Indiana
 
For kids who love snow and Christmas, this is the amusement park to visit!
Just like in Santa's workshop kids can enjoy a hayride through beautiful snowy scenery while they listen to jolly old Saint Nick tell them how he makes all of his toys.
There are even holiday themed roller coasters for kids looking for some excitement on their trip such as Polar Express or Rudolph's Revenge which has an indoor looping coaster with flashing lights that will make kids feel like they're flying over New York City because there are so many skyscrapers in front of them!
Holiday World is not only a Christmas themed park, but there are sections for Halloween and Thanksgiving as well!
If your kids like Holidays this is the place to go! They have everything you need at Holiday World and then some!
9. Nickelodeon Universe
With multiple locations, kids can get their amusement park fix no matter where they are in the country!
Nickelodeon Universe includes some of kids favorite Nickelodeon characters like SpongeBob and Patrick, as well as other TV favorites.
The kid's area is called "The KidZone" with a variety of kid friendly rides for all ages including toddlers to tweens.
Kids who want thrill seeking options will have fun on an indoor roller coaster that takes them upside down, or kids who love animal exhibits can visit Fairly Odd Coaster which has animatronic scenes from classic Nicktoons episodes such as Aaahh!!!
Real Monsters and Rocko's Modern Life.
Kids looking for something more relaxing should head over to Rugrats Runaway Reptar Ride which takes kids on a leisurely ride through Reptar's world.
Kids will have an amazing time no matter what they choose to do at Nickelodeon Universe!
The fun never stops because there are many rides for kids of all ages and interests, as well as live shows that kids love watching from the sidelines such as "SpongeBob SquarePants Rock Bottom Plunge".
Kids can't get enough of Nickelodeon Universe and this is one kids amusement park you won't want to miss out on if your little ones enjoy Nicktoons!
Conclusion
Amusement parks provide a magical experience for kids and toddlers!
If you are looking or a fun place to take your toddlers where they can go on rides, meet characters, see exotic animals, and play on incredible play grounds then these nine options are perfect for you!
We hope you were able to find one that suits your family's needs!
Enjoy your vacation and be sure to check out Destinations Travel Guide for all your future vacation needs!