Camping is a great way to spend quality time with family and friends.
Breathing in the fresh outside air, telling stories around the campfire, and making memories under the stars. It doesn't get much better than that!
Utah is home to some of the most beautiful camping spots in the country- from mountains and red rock canyons to meadows and crystal-clear lakes.
Utah offers a variety of camping options for everyone. Spend the day hiking, biking, fishing, hunting, or kayaking- there's no end to the adventures that await you in the Beehive State.
When on a camping trip, every member of the family wants the experience to be as pleasant and memorable as possible.
This is especially true if you have children in tow.
We have compiled a list of 9 of the best camping places in Northern Utah that will keep both adults and kids happy.
Whether you're looking to hike along the mountainside or take a horseback ride through the wide-open countryside, these spots are definitely worth checking out!
1. Bear Lake State Park
Bear Lake State Park is a great place to camp out as a family- especially with kids.
There are many activities to have fun with together, including fishing on the water and building sandcastles on the beach.
You can also enjoy paddle boarding, boating, jet skiing, and swimming in the lake.
Soak up the sun and snack on some tasty treats while relaxing on the sandy shores of Bear Lake, located on the Idaho-Utah border.
Rent a water trampoline and the kids can jump away all that built-up energy. Then spend the evening roasting hot dogs and marshmallows over the fire, before snuggling up in your cozy sleeping bag and falling asleep to the sounds of nature.
Bear Lake offers the opportunity to camp in all seasons with over 600 campsites available at any given moment within the park.
There are many campsites that offer tent camping, RV hookups, cabins to rent or campers for sale as well.
Plus, with plenty of outdoor space, you won't have to sacrifice privacy or feel crowded and cramped while making memories with your family.
This park has something for all ages and interests, which makes it the perfect family-friendly camping destination. Go enjoy it today!
2. Jordanelle Reservoir and State Park (Hailstone campground)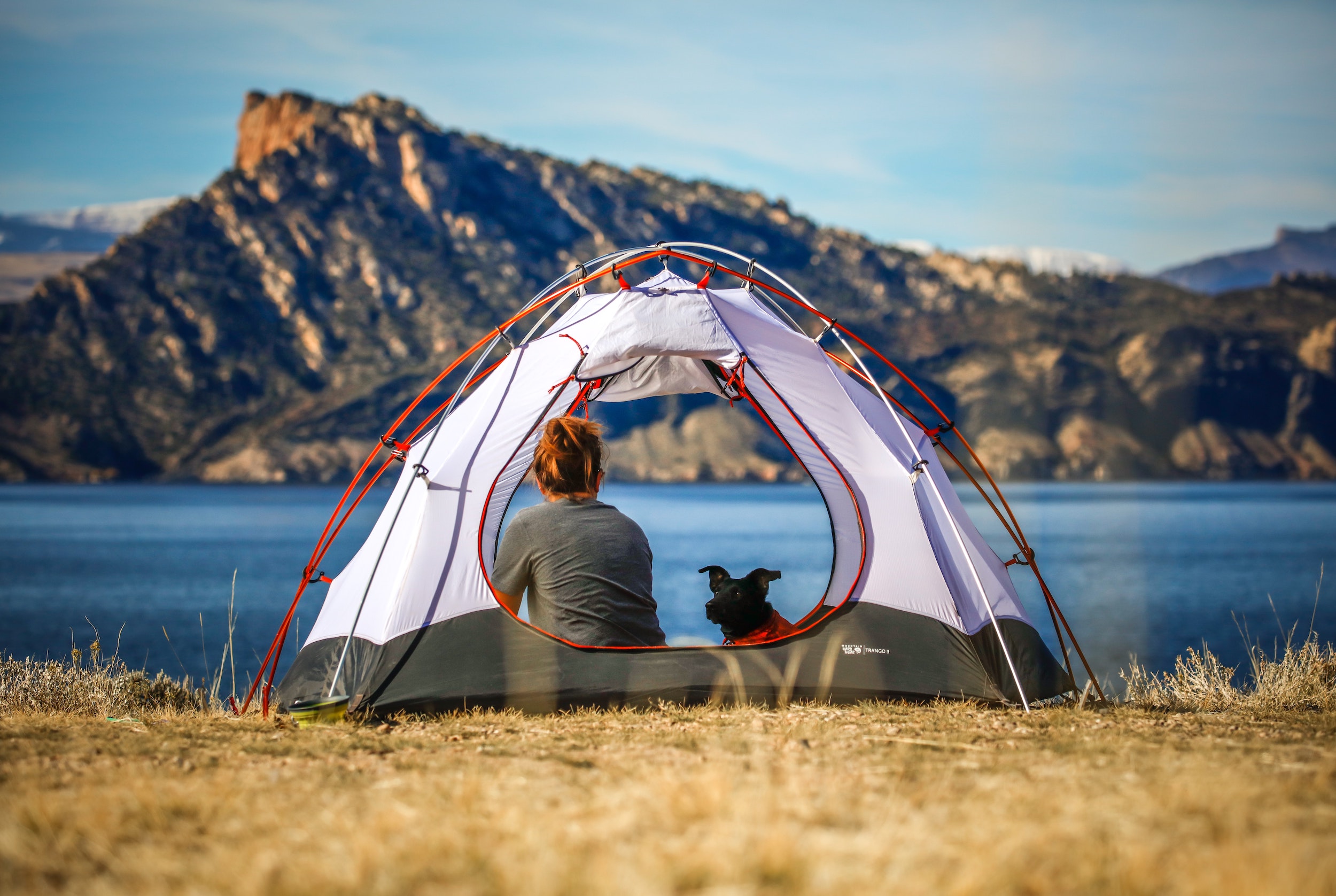 Jordanelle Reservoir is a beautiful man-made lake on the Provo River. It's perfect for fishing, swimming, boating and camping with your family in a variety of settings.
There are more than 100 campsites, many that include access to boat ramps and water sports equipment rentals (including kayaks).
There are also yurts available for rent if you don't have campers with you or if you are looking for a new camping experience to try out.
The Hailstone Campground at Jordanelle has 400 sites where tent camping is allowed, as well as RV hookups at various locations across the park.
The campgrounds offer amenities such as bathrooms with flush toilets and showers, along with some laundry facilities so clean clothes never go wanting!
Jordanelle Reservoir and State Park is a popular destination because it offers great access to biking trails.
In fact, this location has a mountain bike park which includes over 12 miles of single-track trails through woods, meadows, creekside views and more. Talk about a thrilling ride!
This park is also covered with hiking paths that lead to stunning nature spots.
You can easily see wildflowers, lakes, mountain ranges, and maybe even a few bald eagles!
If you're looking for a quieter and more relaxing experience, you can cast your line and fish from the shore or lay out a picnic lunch as well.
It's a great place to take the whole family for an unforgettable camping experience.
3. Tony Grove Lake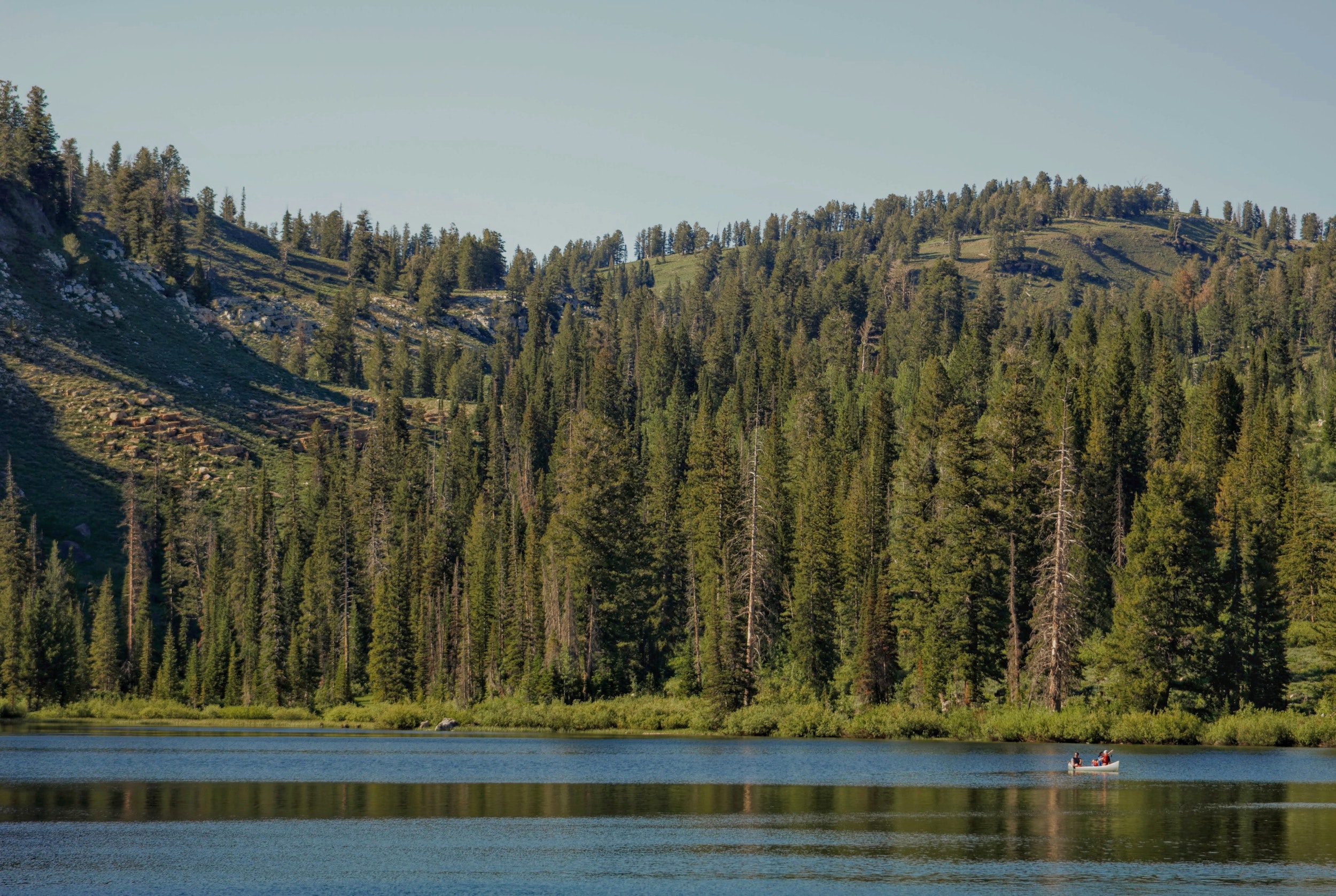 This captivating camping location in Logan Canyon is surrounded by greenery, wildlife, and breathtaking views.
Bring your birdwatching binoculars and keep your eye out for Broad-tailed hummingbirds, Golden Eagles, Purple Martins, and Mountain Bluebirds.
Hike the trails to spot deer, grouse and other mountain creatures. If you're craving some time well-spent by the water, rent a boat or fish from shore!
You can really enjoy all that nature has to offer here. Each campsite has a picnic table and a fire pit ready for use.
Plus, with only 32 single campsites and 1 double campsite, your evenings will be filled with peace and quiet (besides the joyful laughter of your happy family).
Overall, Tony Grove Lake is an amazing place to camp and spend more time outside with your family.
You can camp at one of multiple campgrounds on and around the lake or stay in a rustic cabin for those who want more amenities than basic camping provides.
Choose from canoeing, mountain biking, and horseback riding- you and your family are sure to find something you'll love about this area!
4. American Fork Canyon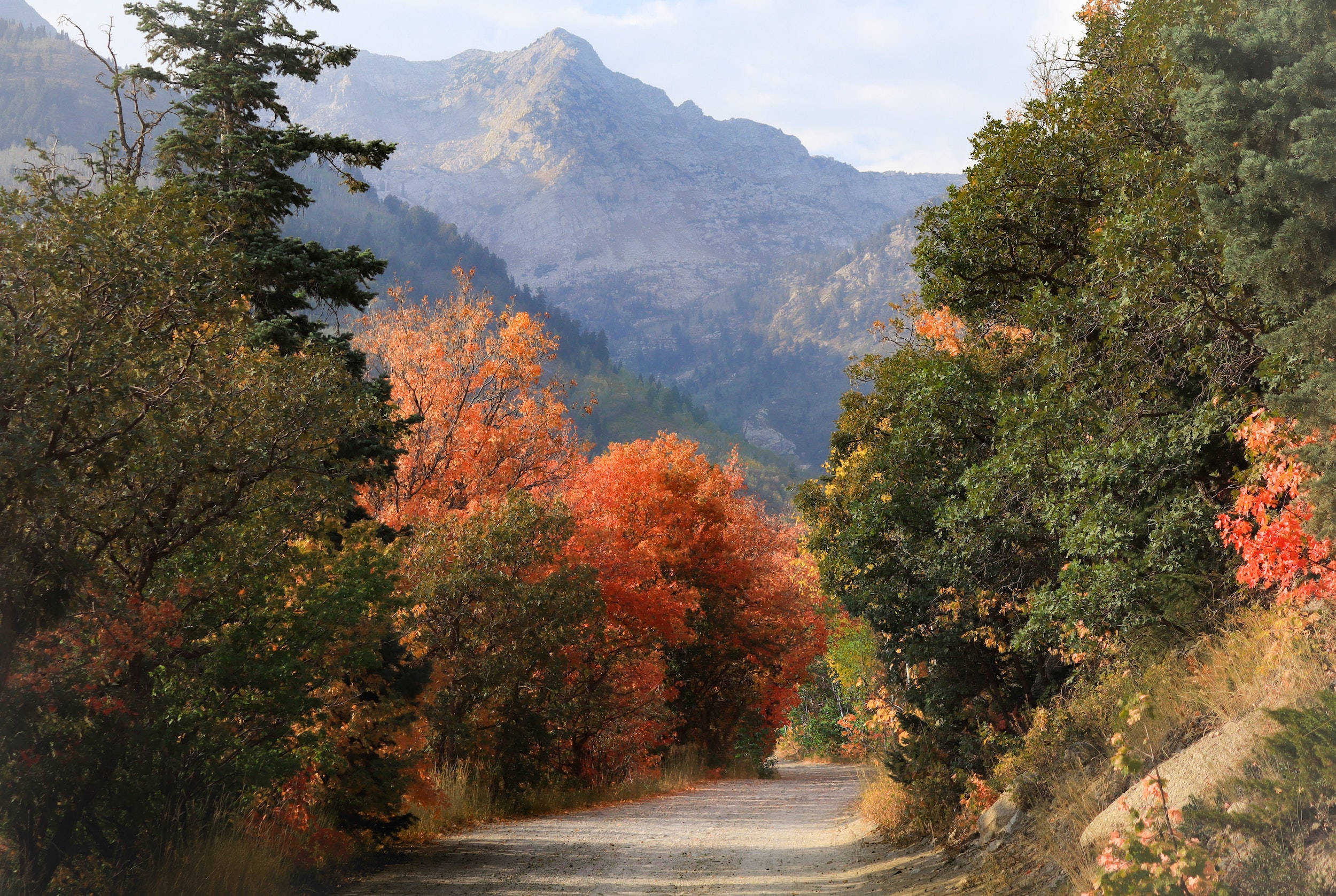 Beautiful American Fork Canyon has amazing views, fresh mountain air, and endless recreation opportunities- an overall great place to get away and spend time with family!
It's located in the Utah Wasatch Mountains and is named after the American Fork River, which runs swiftly along the bottom of the canyon.
The canyon entrance is located just 30-40 minutes south of Salt Lake City.
Families who love hiking will enjoy this area because there are plenty of trails throughout the canyon that range anywhere between two miles all the way up to 12 miles long (from easy walks suitable for children to difficult trails recommended only for experienced hikers).
One standout family-friendly hike is Pine Hollow, which is about 4 miles round trip and has views that'll knock your socks off!
A few additional family favorites include hiking to Timpanogos Cave, rock climbing, and paddle boarding across Tibble Fork Reservoir.
You can also enjoy picnicking, jeeping, mountain biking, and fishing.
American Fork Canyon offers campgrounds to accommodate any size family.
With all the activities and open space to explore, camping in American Fork Canyon is sure to provide a quality outdoor experience for adults and kiddos alike.
5. Mirror Lake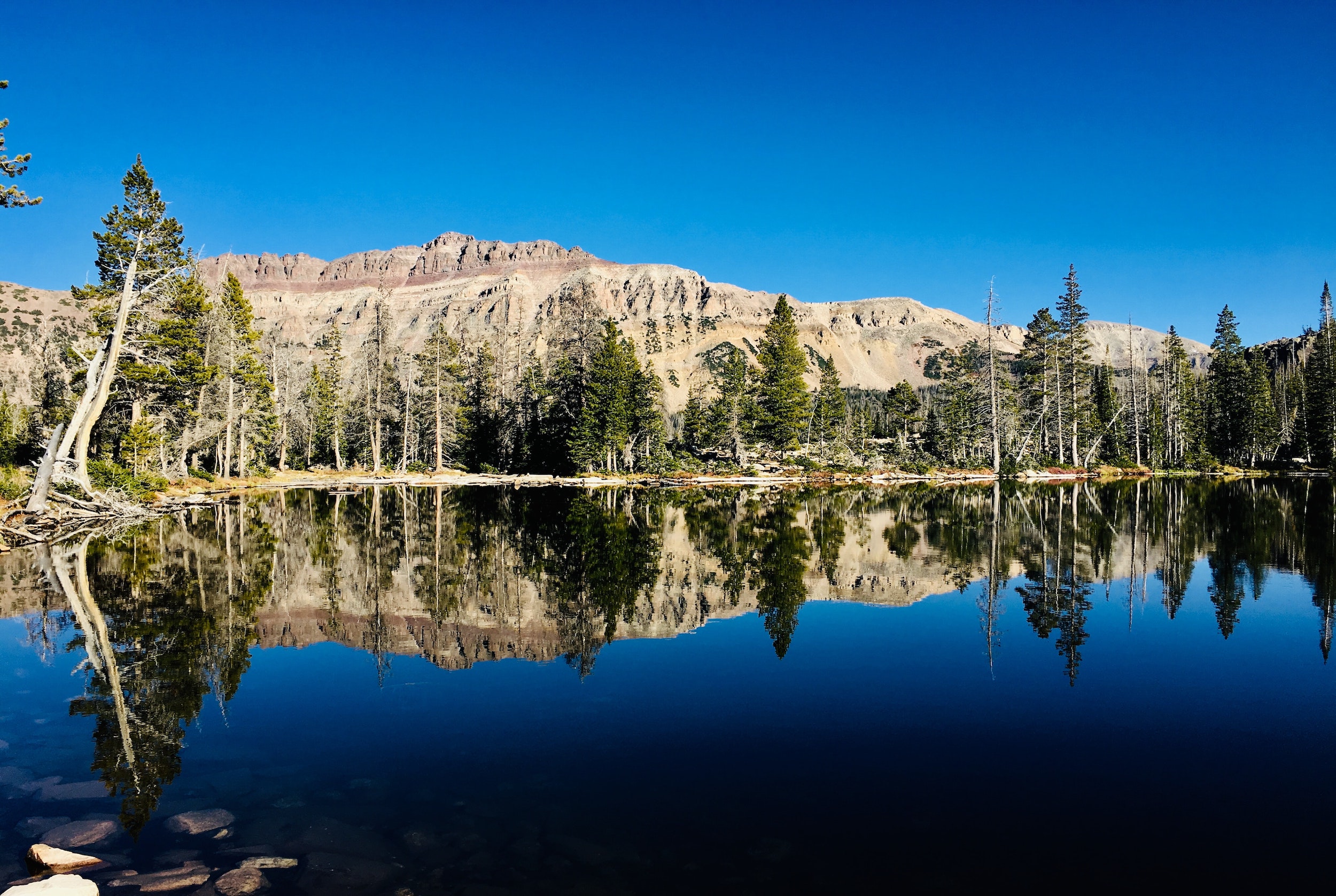 Mirror Lake Campground is located high in the Uinta Mountains, situated on the shores of shimmering Mirror Lake.
This stellar spot offers some of the best fishing in Utah with plenty of nearby streams and lakes stocked for your enjoyment.
You can also take a dip in Mirror Lake or just enjoy the view from the shoreline!
The campgrounds are open year-round, but camping is only permitted during specific months.
If you want to experience nature at its finest with your partner and kids, this is one place where you'll find it all- peace and quiet within minutes of high mountain peaks, clear alpine lakes teeming with fish below timberline, roaming wildlife including elk and deer that might take a stroll right through your campsite.
Outdoor activities and recreation include backpacking, hiking, biking, wildlife viewing, horseback riding, fishing, and non-motorized boating.
Play an exciting game of "I spy" with your little ones or pack a picnic to enjoy near the refreshing waters of Mirror Lake.
Your family will love it either way, so get ready to become more in tune with nature at this Utah campground!
6. Antelope Island State Park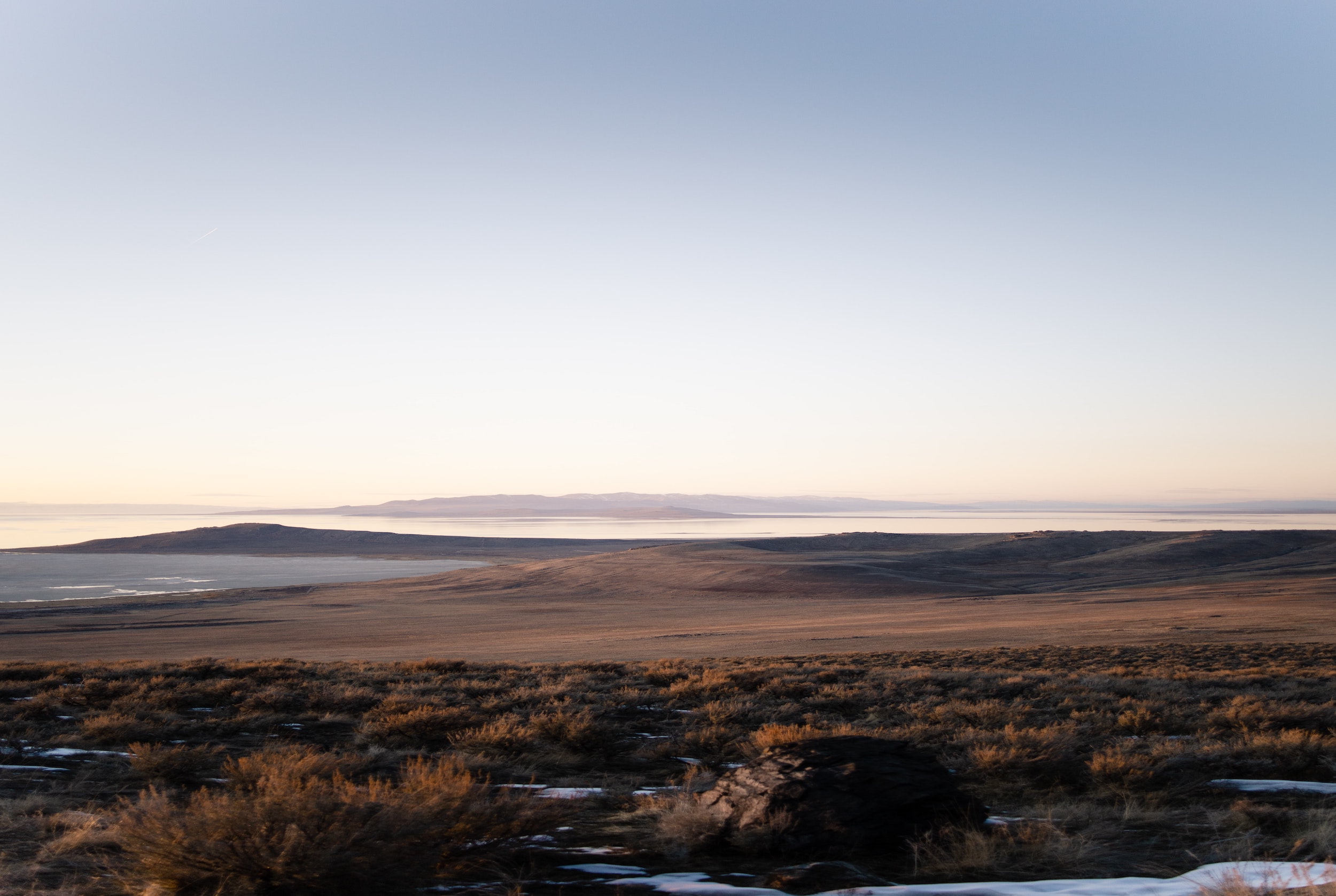 Another great place to visit with your family in Northern Utah is Antelope Island State Park. Located within the Great Salt Lake near Salt Lake City and Davis County, this park offers a wide variety of campsites where kids will love exploring nature.
You're invited to explore this breathtakingly beautiful island with tons of hidden treasures waiting just off the beaten path.
Antelope Island State Park has over 52 campsites spread out across the island, which makes it easy for you to find your perfect spot away from other people if that's what you're looking for.
Plus, there are tons of sandy beaches where kids will have fun playing in the reflective water too.
Antelope Island offers a variety of hiking and wildlife watching opportunities, so be sure not to miss out on those.
Keep your kids busy by challenging them to count how many animals they see during their adventures in the park!
The island is home to free-ranging bison, bighorn sheep, mule deer, and of course antelope too.
Camping at Antelope Island State Park in Utah offers unlimited opportunities for family-friendly fun!
7. Nebo Loop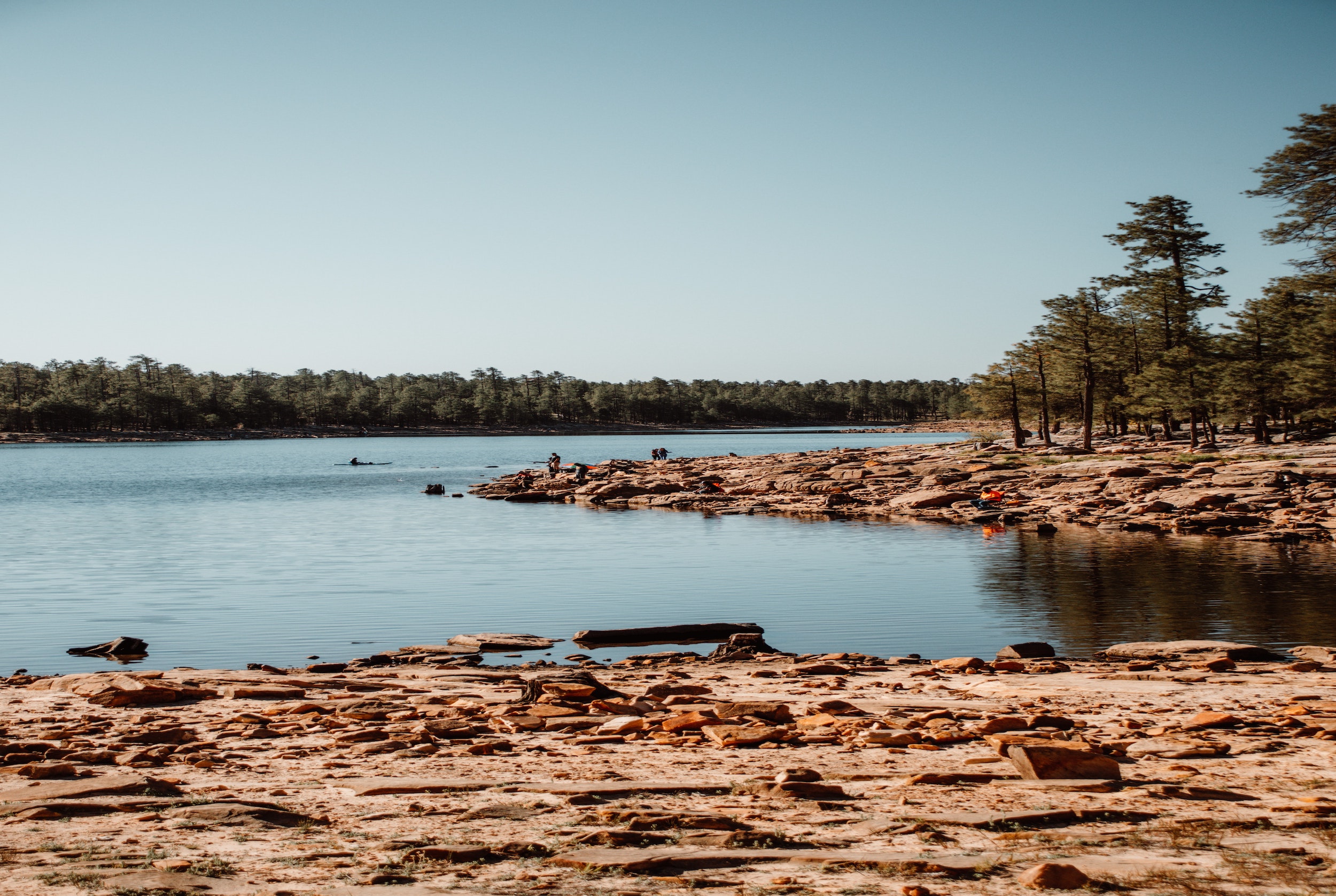 Located in the Mt. Nebo Wilderness Area and designated as a National Scenic Byway, Nebo Loop is 38-mile-long road surrounded by magnificent mountain views, lush greenery, and wandering wildlife.
There's no shortage of sights, activities and outdoor recreation here, making it the perfect place to unplug and reconnect with your family!
There are campgrounds all along the loop, including Payson Lakes, Maple Bench, Tinney Flat, Ponderosa, and Black Hawk Campgrounds.
Each of the different campgrounds has multiple campsites to choose from, though some more than others.
Many of the campgrounds are equipped with picnic tables, fire rings, and bathrooms.
Depending on the campground you choose, you'll want to check ahead of time whether or not you'll need a reservation to stay the night.
From red rock cliffs to colorful fall foliage, this location is excellent for snapping that perfect Instagram-worthy photo.
Spend the entire day hiking to the peak of Mount Nebo or enjoy the beauty of Nebo Loop by ATV.
Pick your adventure and enjoy mountain biking, hiking, horseback riding, or stargazing. Be sure to take lots of pictures along the way!
Whatever activity or adventure you and your family choose, there's no doubt you'll have a fun time experiencing it together!
8.Hobble Creek Canyon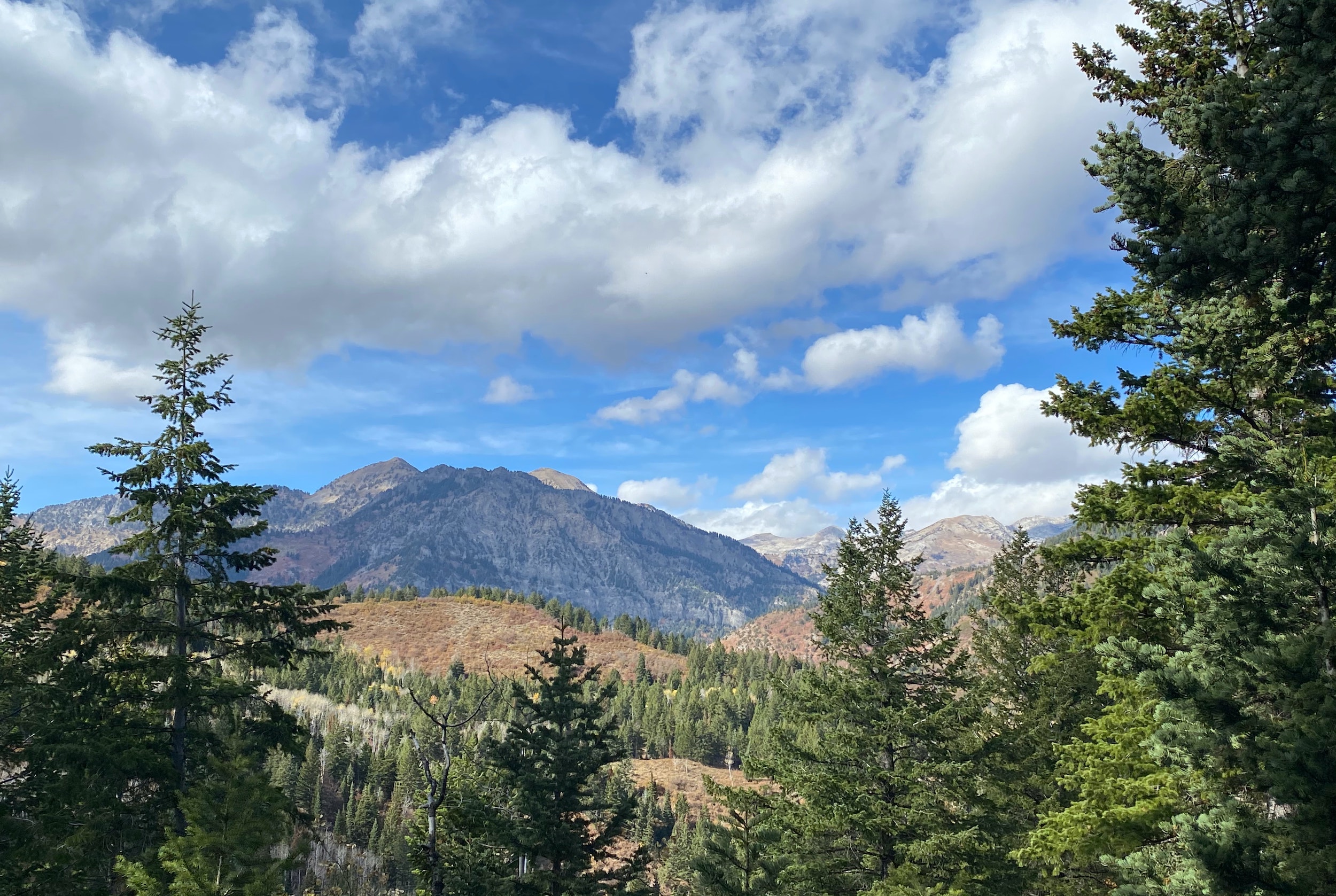 Recreation-filled Hobble Creek Canyon is located near Springville and Provo, Utah.
It's approximately an hour and 20 minutes' drive from Salt Lake City, but the spectacular canyon views are well worth it (especially in the fall- WOW).
With a variety of campgrounds and over 85 campsites throughout, you're sure to find one that will fit your needs.
Many of the campgrounds even have group campsites that can accommodate up to 50 people- talk about a party!
Be sure to double check which of the canyon's campsites have water and electricity hookups for RV's if that's your plan.
Campers in Hobble Creek Canyon can enjoy hiking the mountain trails, fly fishing in Hobble Creek, or taking a scenic bike ride.
Play a game of horseshoes as a family and throw around a frisbee in the canyon breeze.
This spot provides plenty of fun outdoor opportunities for people of all ages to enjoy!
9.Mill Hollow
Mill Hollow Campground is located in a low-lying valley of the Uinta National Forest, just off of the Provo River.
It sits next to Mill Hollow Reservoir and offers plenty to do near the campsites. Activities include picnicking, fishing (if you have your license), swimming, horseback riding, and hiking.
This place is perfect for those who want to explore nature and take in the unbeatable tree-covered views!
You'll have many options for hiking while you're here, including easy trails that are good for novice hikers or families with small children. Take Mill Hollow trail for example!
This trail is a short, easy hike (4.7 miles) through the forest that doesn't take too long to finish. It's a popular one that offers a lake view and is good for hikers of all skill levels.
All said and done: if you're looking for an intimate family-friendly spot surrounded by activities and recreation opportunities that everyone will love, then Mill Hollow might just be the perfect fit for you.
Ready to Experience Some Epic Camping in Utah?
As you can see, there are many family-friendly campgrounds and campsites to choose from in Northern Utah!
Whatever you decide, just be sure to pack plenty of snacks and gear, a camera, and an adventurous attitude.
There's a place perfect for you and your family out there waiting- so time to go exploring!