Cruises are a great way to explore the world, but choosing which one to go on can be daunting.
That's why we created this list of 8 best cruise lines for first timers! Whether you're looking for family friendly cruises or cruises that will allow you to see some of the most beautiful places in the world, we've got you covered!
(One of the most popular places to cruise to is Alaska, if that sounds like something you're looking for we've also compiled the 7 best family friendly Alaskan cruises here for you!)
Take a look at these top-rated lines that have something for everyone.
1. Disney Cruises
Best for: Young families
Why:
Disney Cruise Line is completely geared for entertaining children and parents alike.
The ship is like a theme park, with rides and interactive areas for kids to explore, while adults can enjoy luxurious amenities on board including live entertainment, unlimited food, and activities each night.
Disney has a fleet of nine ships, with three being "Disney Wonder" class and six being "Disney Dream" class. All ships offer plenty for kids to do so there will never be a moment where you have nothing to keep your little ones entertained!
And the best part is they're built around family-friendly itineraries too! We recommend when sailing with Disney Cruise Line to keep it to seven nights or less to ensure the kids can handle all the fun!
2.  Royal Caribbean International
Best for: Families with older children and teens
Why:
Royal Caribbean Cruise line is known for their amazing ships and activities offered on board. On most ships, they have a water park, rock climbing wall, video game arcades, and more!
They also have a wide variety of dining options from casual to elegant, along with tons of entertainment for everyone! Your teens are guaranteed to be entertained with all the activities they have geared towards tweens and teens!
They offer DJ lessons, teen only casino nights, and dance parties where they can meet friends on the ship and hang out while their parents enjoy a show.
Parents will feel comfort knowing their children are safe and entertained while they can relax and enjoy their vacation as well.
 3.  Norwegian Cruise Line
Best For: Entertainment addicts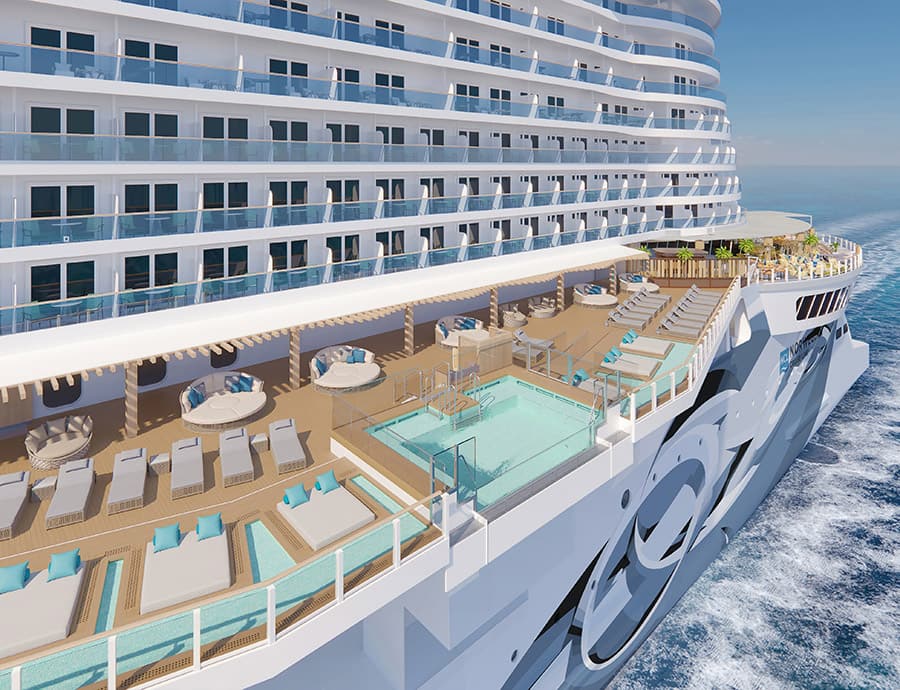 Why:
Norwegian ships offer an unparalleled entertainment experience for guests of all ages.
They have shows including improv, comedy, live bands, and musicals based off Broadway shows! The entertainment doesn't stop there, Norwegian Cruise Line also offers dinner and a show!
You can relax and enjoy your gourmet meal while watching high quality entertainment.
Norwegian Cruise Line offers the best in entertainment, dining options, accommodations, and more which make them a great choice for first time cruisers looking to be entertained at sea.
Norwegian has been voted one of the most popular cruise lines among cruisers year after year because they offer such a wide variety of unique experiences from rock climbing walls to water parks; there's something for everyone onboard these ships!
4.  Carnival Cruise Line
Best for: Budgeters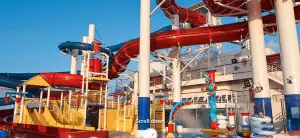 Why:
Carnival Cruise Line is the most affordable cruise line with a variety of ships to choose from. You can find cruises for 50% less than luxury brands!
Carnival's best offers include their fun, family friendly atmosphere onboard as well as comedic entertainment on stage.
If you're looking for an inexpensive first time cruiser experience, this might be the perfect choice for you since it will allow you to get your feet wet without breaking your wallet in half!
Despite the price, they still have a lot of fun things to offer including waterslides, adult only decks, live entertainment, kid clubs, and more!
Bottom Line: The best vacation doesn't have to break the bank – book a Carnival ship and give it a try!
5.  Regent Seven Seas Cruises
Best for: Elegance hopefuls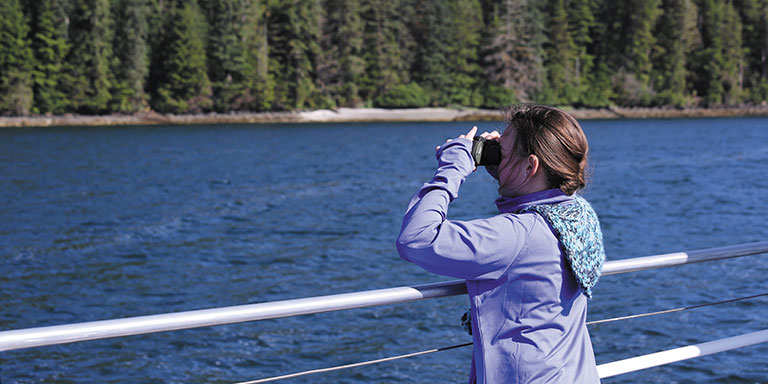 Why:
Regent Seven Seas Cruise Line is best for those who want to experience luxury and elegance without the inflated price tag.
The fleet offers a variety of amenities, such as "modern art on display," dining options that range from fine dining services with passengers' favorite chefs in the kitchen, to paninis served poolside, and spa treatments available around-the-clock.
The cabins are luxurious and most have private balconies. some even come with a private butler too!
The Regent Seven Seas ships are the perfect size, allowing you to make new friends and enjoy the social aspect of the ships, while still offering plenty of entertainment and things to keep you busy.
If you're looking to be pampered, Regent Seven Seas is the cruise line for you.
6. Holland America Line
Best for: Bachelors/ bachelorettes
Why:
Holland America Line is great for singles for a few different reasons.
The main reason is because they have a Single Partners Program that provides entertainment and parties geared towards allowing singles on board to meet and interact.
Bachelors and bachelorettes can enjoy solo-themed cocktail parties and dinners where they can connect with other solos on board the ship.
Bachelors are also encouraged to invite other solo cruisers to dinner at the ships main dining as well. Some of the Holland America ships even offer cabins dedicated to single cruisers!
If you're looking for a cruise line that provides plenty of opportunities to meet other single cruisers, Holland America Line is a great option for you.
7.  Oceania Cruises
Best for: Food lovers

Why:
Oceania Cruises offer some of the best food in all of cruising.
They are often ranked as one of the top five cruise lines for cuisine, alongside their sister company Princess Cruise Lines who also has excellent tasting menus.
The specialty restaurants on board Oceania ships include LeBistro, Jacques a French restaurant that's similar to more high-end restaurants you might find off shore; Sterling Steak House which is an American steakhouse with USDA prime beef and lobster tails;
Toscana Italian Grille where guests can enjoy traditional pasta dishes from Naples or wood-fired pizzas; and Marina Restaurant & Grill offering seafood freshly caught by local fishermen.
The famous chef Jacques Pepin is the culinary director for Oceania Cruise Line, making the food on these ships hard to beat!
Oceania even has its own lobster farm in Maine that provides all the fresh lobster served on the menus.
Not only will the food onboard be amazing, but Oceania also offers taste testing excursions at some ports that allow passengers to experience a cultural food experience on land as well!
Foodies from all over will enjoy coming together to enjoy the amazing cuisine offered on these ships.
 8.  Viking River Cruises
Best for: River cruise lovers
Why:
Viking's ships are luxurious yet intimate. They offer a true river cruise experience, with excellent service and cuisine that can compete with any open ocean cruise.
Viking offers two different levels of their cruises: Viking Prestige and Viking Luxury.
Their all-inclusive package includes complimentary wine, beer and spirits throughout the trip; an exquisite dining experience in three onboard restaurants or on board excursions; world-class entertainment like guest speakers, live music concerts, lectures by expert historians/authors and Broadway musicals performed by top regional theater companies.
For an even more immersive experience, Viking offers excursions at every stop along the way. A river cruise can be a great option for first time cruisers that is often overlooked.