Welcome to Aruba! You're about to embark on a wonderful vacation in one of the most beautiful destinations in the world.
If you're like most people, this is your first-time visiting Aruba and you probably have no idea what there is to do or see during your visit. Don't worry, we are here for you!
In our latest blog post, we will talk about 10 quick tips for your first trip to Aruba and fun things that you can do while on vacation there.  
If you're planning on cruising to Aruba we've also made a list of everything you need to know before cruising to Aruba for you to check out!
1. Palm Beach
Palm Beach is one of the most famous beaches in Aruba.
The sand here is bright white and the water crystal clear.
It's the perfect place to get some sun, go for a swim or just enjoy laying out on the beach soaking up all that sunshine!
Palm Beach is only ten minutes from the Aruban cruise port, making it a wonderful option for those coming in on a cruise ship!
It also has a number of restaurants and shops nearby, so you don't have to go far for some shopping or a delicious meal.
Palm Beach is also home to the famed Aruban restaurant, Sir Toby's.
This popular eatery is famous throughout the Caribbean region with their signature dishes like Aruba lobster tails in tomato sauce served on arugula salad and Aruba barbecued ribs!
If you're looking for somewhere romantic to take your significant other or just want an incredible dining experience, then Palm Beach has it all!
Some other great Aruban beach options include Baby Beach, and Eagle Beach.
Both of these beaches are great options that still offer the soft white sand and bright blue water that Palm Beach has.
 2. Arikok National Park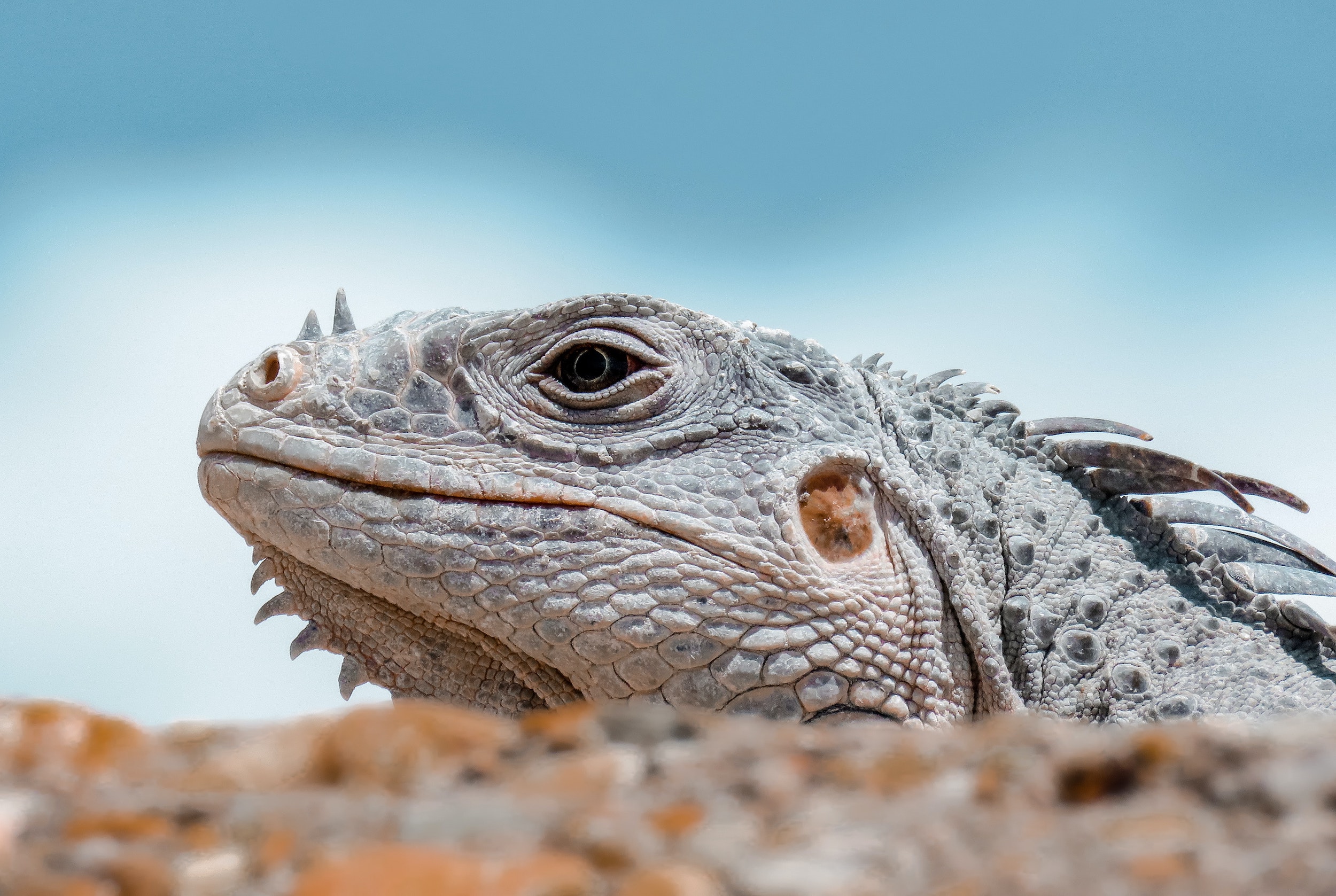 Arikok National Park is a nature preserve that offers hiking, biking and horseback riding trails through the wilderness.
This beautiful arid landscape contains native plants like cacti as well as many exotic species imported by Dutch settlers in the 17th century when they were trying to make Aruba feel more like home.
This park is an easy drive from Palm Beach or even walking distance if you're staying nearby!
You'll see plenty of wildlife on your journey including white-tailed deer, iguanas, and donkeys roaming around in their natural habitat.
Arikok National Park also has some amazing waterfalls which are perfect for relaxing under after a long day exploring!
In Arikok National Park you can hike up to different peaks and high points of the island to see an amazing areal view of Aruba!
This National Park is a great option on your Aruba vacation for any time of year!
 3. Renaissance Island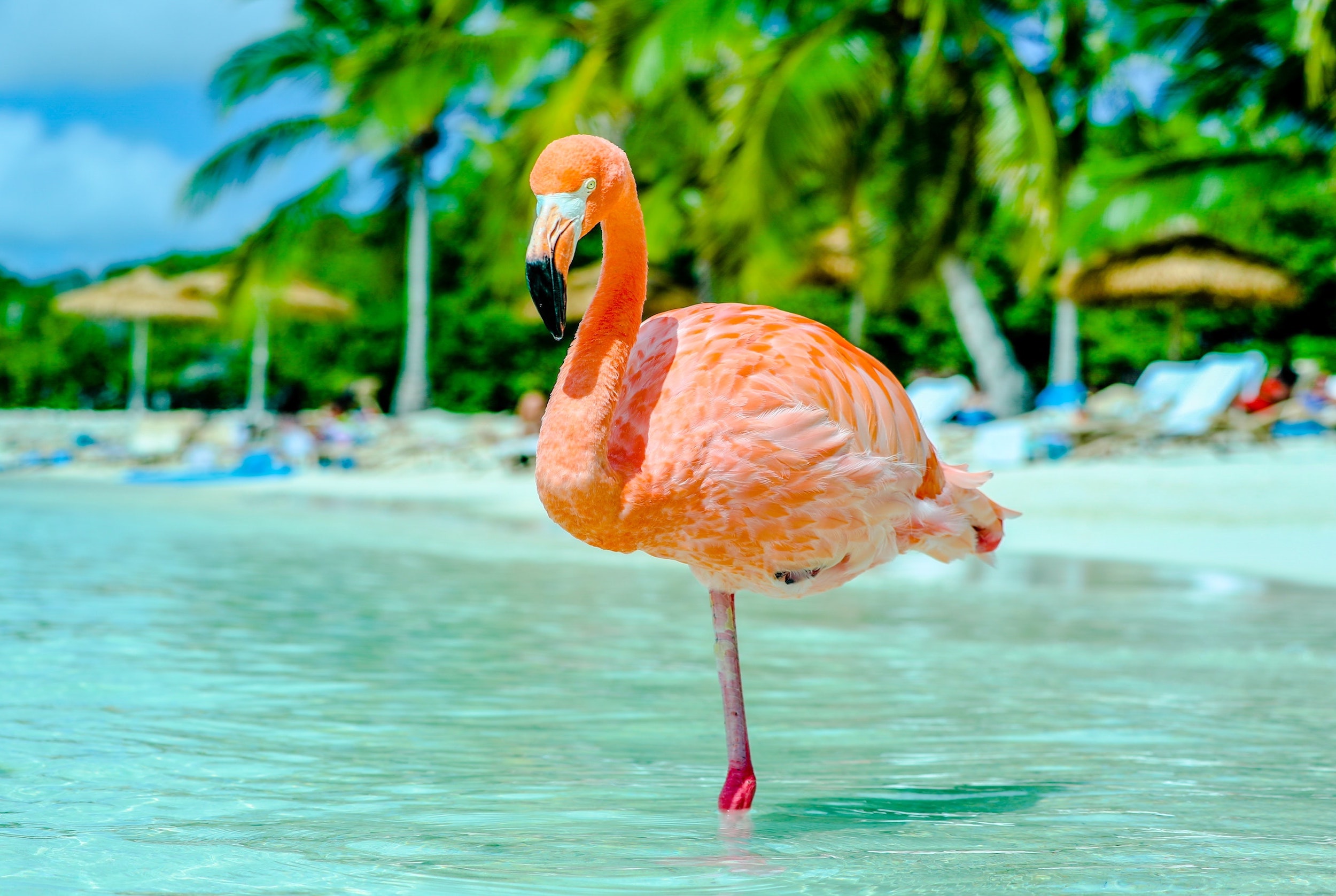 Renaissance Island is famous for pretty much one thing… flamingos!
These bright pink birds call this island home, which is why it also has its second name of Flamingo Beach.
Flamingos are a rare sight so this island full of them is a great destination for animal lovers.
There are picnic tables and benches around the island so you can come here with a lunch or snacks to enjoy while watching these beautiful animals roam freely in their natural habitat.
Renaissance Island is also home to some of Aruba's oldest trees, such as the araguaney tree which produces pink blossoms during certain times of year!
It can be hard to get a day pass to this island so be sure to get there early!
Only a certain number of passes are given out each day to ensure the safety of the flamingos so they sell out quickly!
 4. Kite Surfing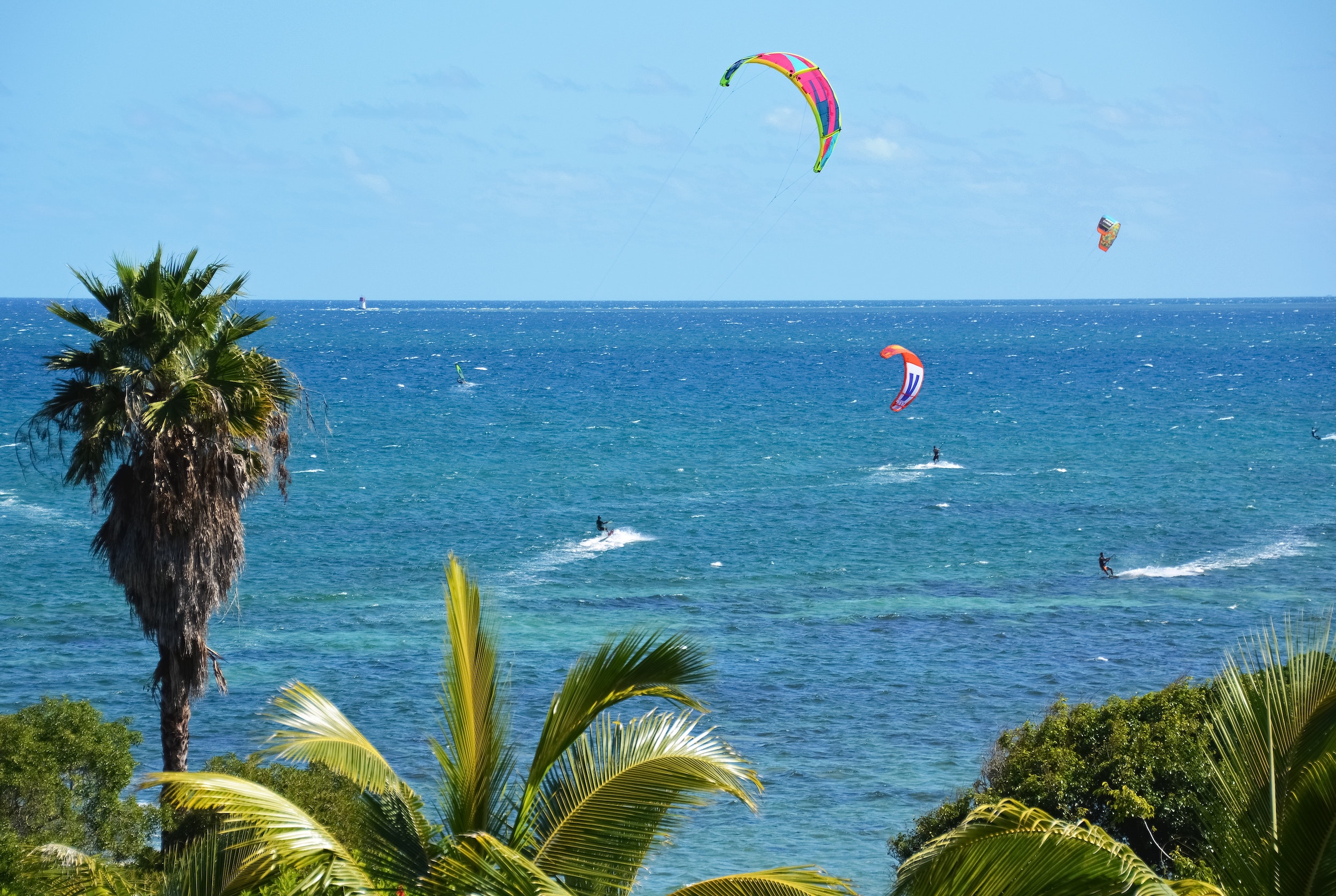 Kite surfing is a lot of fun and you don't need to know how to surf in order to enjoy it!
You'll be standing on a board while holding the kite.
Once you get up enough wind, the kite will lift your body into the air where you can glide along as if by magic for hours at time!
If this sounds like something that would interest you then we recommend trying it in Aruba!
Aruba is the perfect place to kite surf with its miles of beautiful white sand and clear water, perfect for practicing tricks or just enjoying surfing with friends.
If you sign up for kite surfing you will be giving some quick lessons on how to control the kite as well as how to make sure you will be safe.
After the lessons, you will have plenty of time to go out in the water and try it for yourself!
There are also plenty of other water activities here such as kayaking, paddle boarding and snorkeling in shallow waters nearby.
The water in Aruba is ideal for water sports and activities so don't miss out!
5. The Butterfly Farm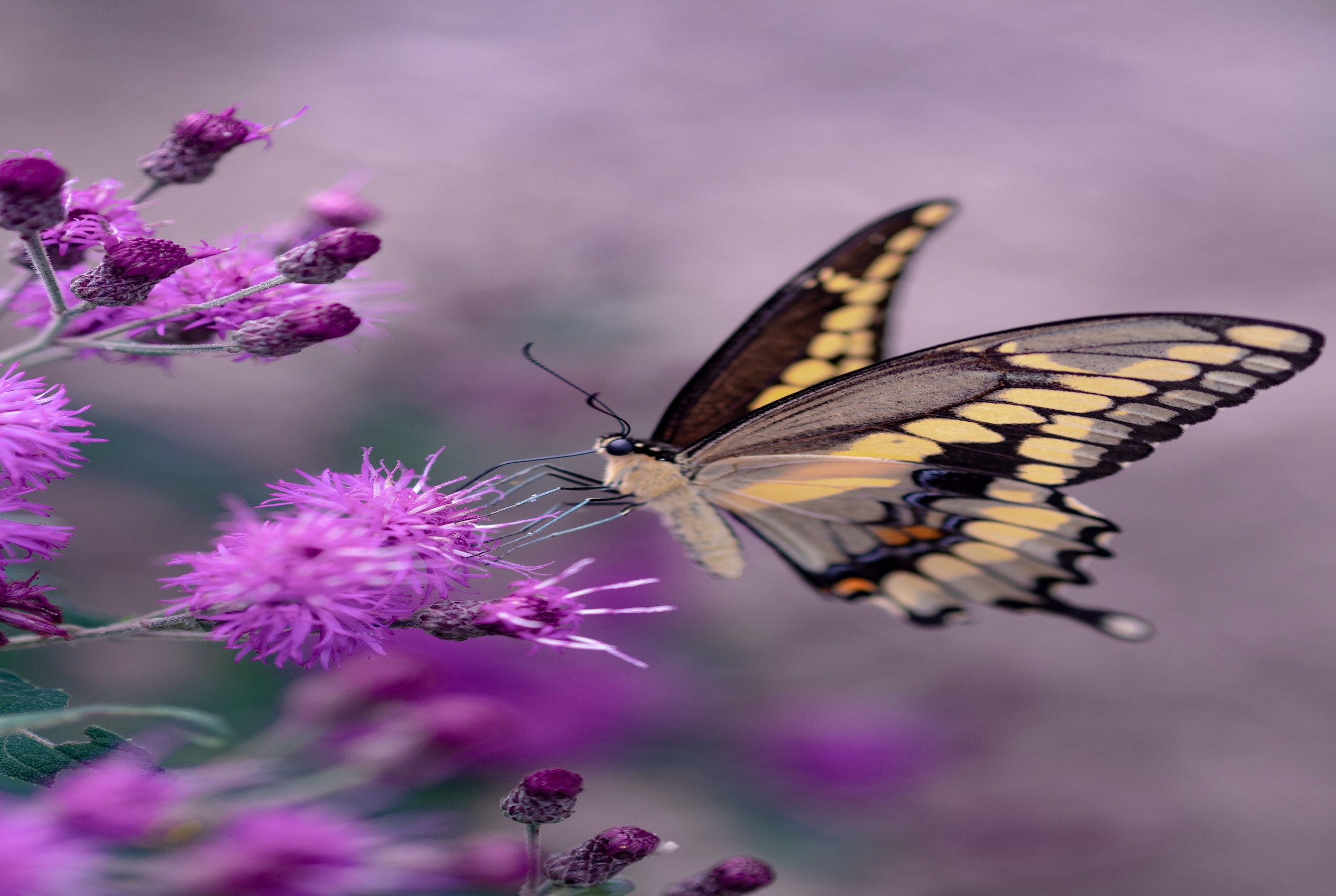 The Butterfly Farm is a wonderful place to visit for anyone who loves butterflies.
This stunning arboretum and habitat features brightly colored flowers, luscious green foliage and some of the most beautiful arthropods on earth!
Inside the walkway there are many different types of plants that exhibit seasons such as winter in bloom with poinsettias or springtime where you can see daffodils blooming!
The delicate wingspan of the butterfly is truly something to behold; be sure not to miss this opportunity if you're staying nearby.
You'll also have access to plenty of educational information about these gorgeous creatures along your journey through the farm so prepare yourself by checking out their website before visiting.
There's also someone that works at the entrance that will be happy to answer any questions you might have.
 6. Shipwreck Diving
The Aruba shipwreck is a treasure trove of architectural value!
This wreck was found in 1995 and has become one of the most popular dives around. You can explore this site from about 30 feet below sea level.
There are plenty of different items that were salvaged from the wreckage such as cannons, anchors, ammunition boxes and even coins dated back to 1802!
If you're feeling brave enough then book your dive with an experienced guide who will make sure everything goes smoothly for you.
Down at the bottom it's possible to find shells on top of discarded oyster beds; they provide a great opportunity to discover the various types of arthropods that live in this area.
If you're a skilled diver then there are also some interesting fish that can be seen around the wreck itself, such as barracudas or snappers!
The water around the shipwreck is known for being calm so it creates the perfect atmosphere for picture taking!
Shipwreck diving will be an unforgettable experience and your family and friends back home will love to see the pictures you snap of the amazing sight!
 7. Guadikiriri Caves
Guadikiriri Caves are a series of arches that form when the ground beneath them starts to erode.
This arid region has been visited by many tourists and locals in order to enjoy its natural beauty including beautiful desert scenes as well as hidden waterfalls!
This is an excellent spot for climbing, hiking or just enjoying nature's wonders with friends or family.
It can be easily reached on foot and it will take less than thirty minutes walking time before you reach these amazing caves!
The Guadikiriri Cave Trail is only about two miles long but there are plenty of different sights along the way such as some stunningly tall sand dunes and also lots of pretty flowers.
It's an arid region so be sure to bring plenty of water and wear sunscreen if you're out here in the sun for long periods of time.
The caves themselves are not open year-round because it would cause too much erosion so make sure you check to see if they are open before starting your trek.
 8. Tour of Oranjestad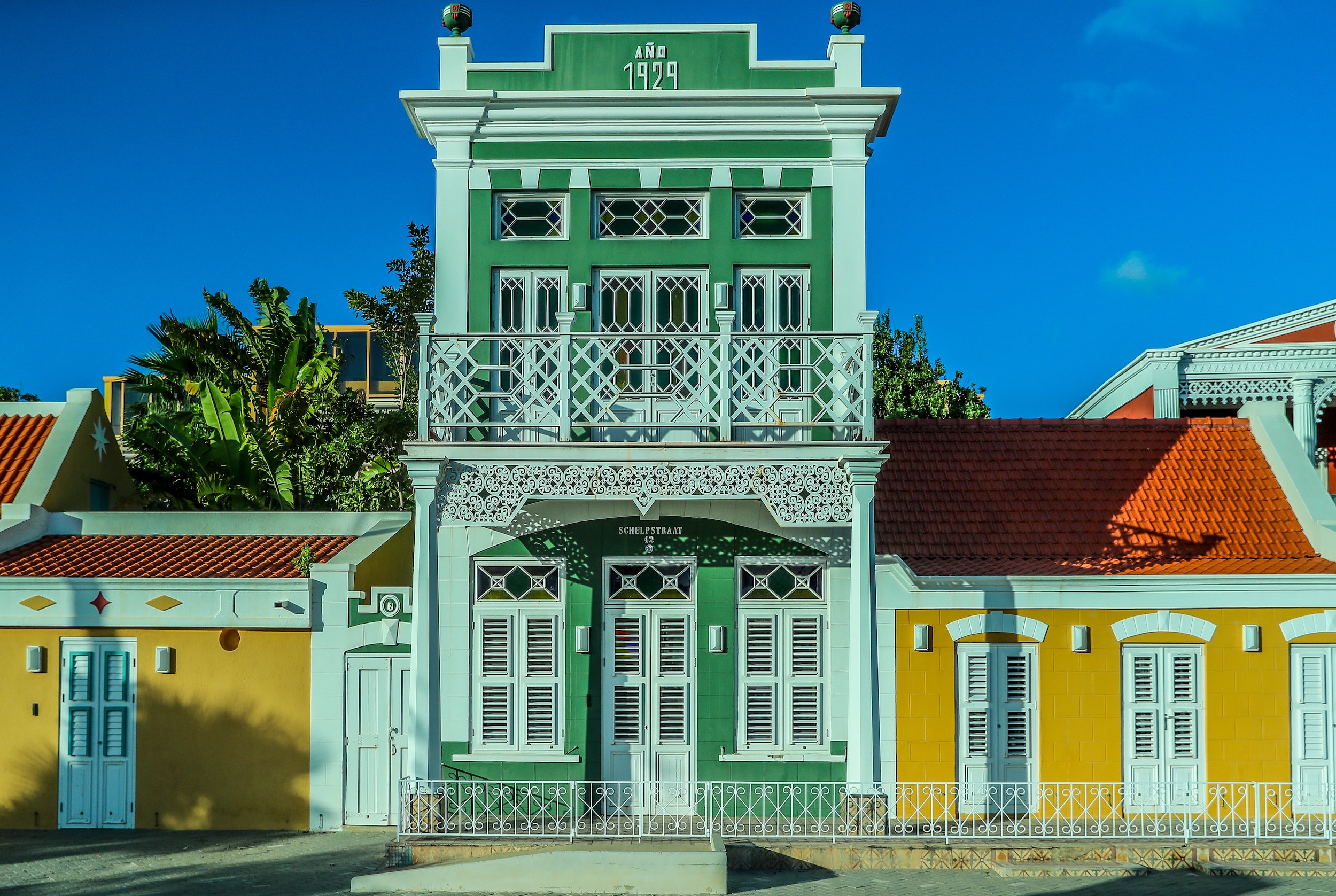 The architecture of Oranjestad is a true testament to the Dutch heritage as you can see in their meticulously maintained buildings.
The capital city has been accumulating culture for hundreds of years and it's now considered one of the most desirable places to live in Aruba, not just because there are plenty shops for shopping but also because of its charm!
There are many different types of accommodations found here so no matter what your budget is or how long you'd like your stay to be then chances are they'll have something that fits these criteria.
Oranjestad features plenty restaurants that offer everything from Thai cuisine to Italian pizza; there will be food options available for everyone's taste buds!
Whatever type of vacation you're looking for then I'm sure that this area has it in spades!
The city offers tours with local guides to show you everything the beautiful city has to offer!
From museums, to dining, to amazing architecture, these tours will make sure you get to see it all!
Oranjestad is also a great place to stay in Aruba! With many hotels and resorts you will easily be able to find what you're looking for!
 9. Sand Dunes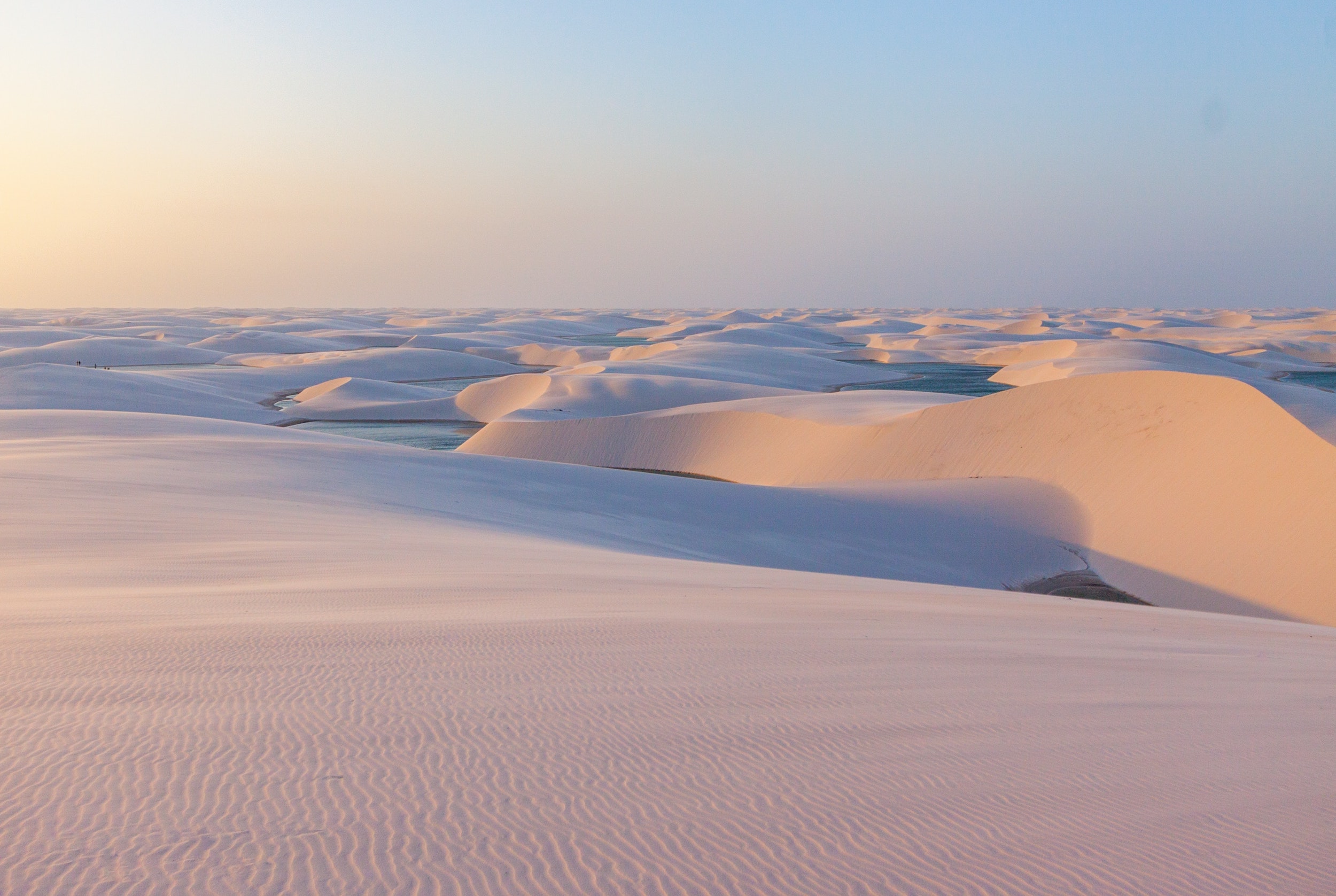 One of the most popular tourist destinations in Aruba are these arid sand dunes.
They take up almost half the island and there is no shortage of activities you can do here.
One fun thing to try out is sandboarding; it's an activity that will let you feel like a kid again!
You'll be able to go down the hill on your belly or on your feet as if you're snowboarding, but instead of snow it's entirely hot arid sand.
Sand boarding takes place at Palm Beach Dunes which has some pretty amazing views as well such as Table Mountain or Little White Island- they both make for interesting pictures!
The area is also known for their watersports so don't forget your snorkel, mask, and fins if you're looking to explore the arthropods that live beneath the waves.
It's a great way to enjoy all of nature has to offer in Aruba all in one place!
 10. Sail Tours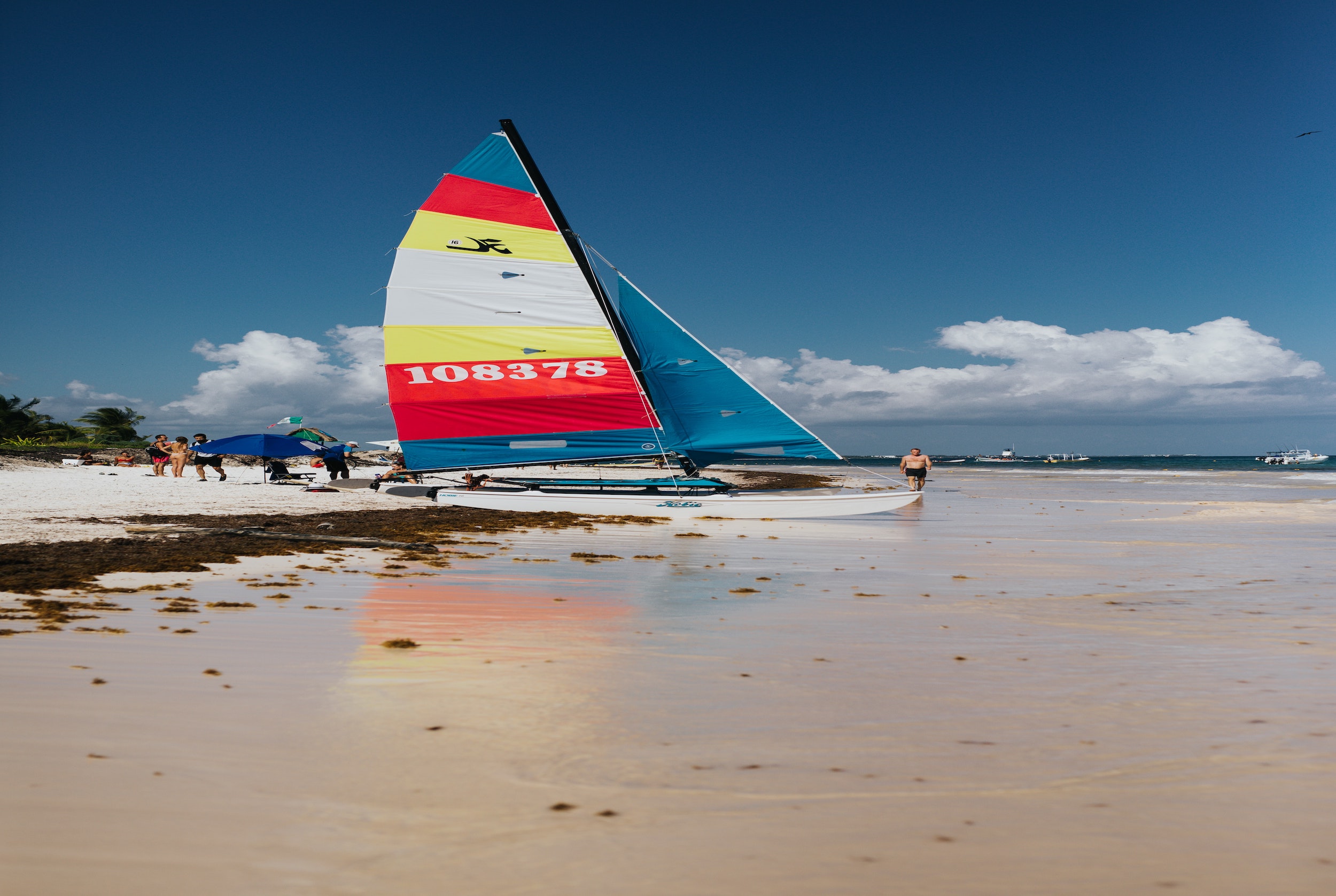 If relaxing out on the crystal-clear water is what you're looking for during your trip to Aruba, then you might want to consider a sail tour!
You will hop on board a boat that will cruise slowly around the water making stops along the way where you can snorkel.
There are several different companies that offer this type of tour and some of them include a buffet lunch on board so you can enjoy the beautiful scenery while eating your food.
It's an excellent way to spend time with friends, family or even just by yourself!
The landscape makes for a perfect backdrop as well; it will give you plenty of peace and quiet if all you need is some down time from the hustle-and-bustle of everyday life.
If you're looking to explore nature at its finest then these types of tours might be right for you!
Aruba has something for everyone: from arid sand dunes to gorgeous beaches, there's no shortage of things to do.
Whether you want a relaxing trip or an exciting adventure, Aruba will have it in spades!
We hope these Aruba travel tips helped you to see some of the excitement and beauty Aruba has to offer!
And be sure to check out Destinations Travel Guide for all your future vacation needs!