The United States is a beautiful country with lots of national parks. There are so many that it can be hard to choose which one to go to!
In this blog post, we will share our 7 favorite national parks for families.
These include amazing views, hikes, and activities for families of all ages!
If you're traveling with young kids we have also made a list of the 8 best National Parks to visit with kids here.
1. Redwood National Park
Located in Northern California, Redwood National Park is one of the most popular, family friendly national parks.
It has a variety of hiking trails, including some that are very kid friendly and easy to do as well!
One great hike for families is called Fern Canyon Trail which features an amazing view and plenty of beautiful ferns.
There's also lots of wildlife such as elk and black bears so keep your eyes peeled!
Redwoods have been living since before dinosaurs roamed around Earth–yup they're old!
They can grow up to 350 feet tall with trunks 18-feet wide.
The average lifespan of these trees is about 700 years but many live longer than 1000 years due to their water conservation technique where it only releases what it needs when needed.
This park is full of scenic drives, kid friendly walks, and wildlife that the family will love!
Redwood National Park could be a great option for your family trip!
2. Great Smoky Mountains National Park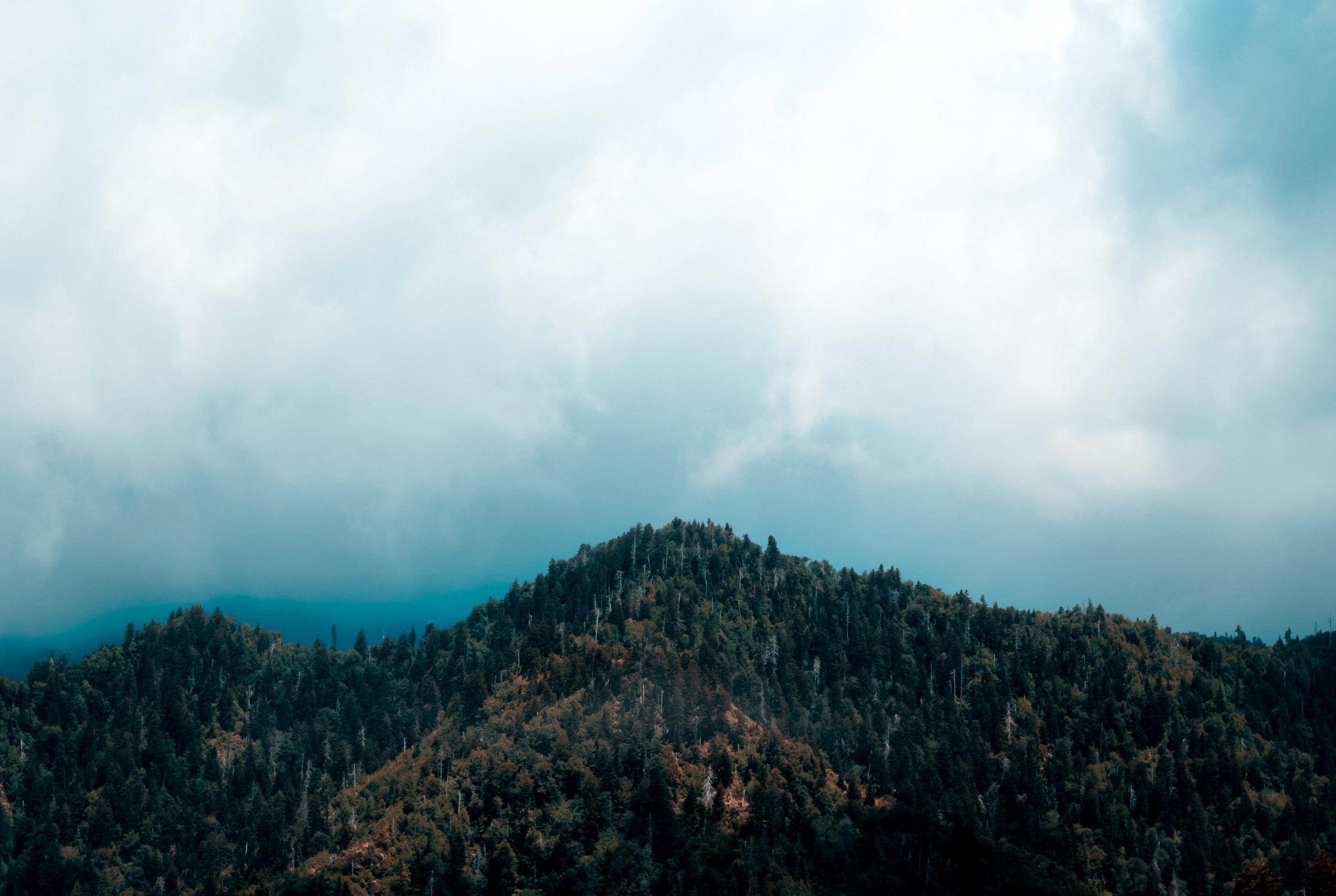 The Great Smoky Mountains National Park is a popular, kid friendly national park. It is one of the best national parks for kids for so many reasons.
It has over 250 species of animals too see, and the sky looks different with each passing hour of the day!
You can hike, bike, or paddle to enjoy views that will leave your jaw dropping–either way it's worth going for an adventure through these mountains.
There is plenty to do at this beautiful park so you might want to consider spending a few days here!
No matter what age you are, there is an activity for you!
Between the swimming holes, waterfalls, hikes, and horseback riding your family will be entertained and create memories that will last a lifetime!
3. Glacier Bay National Park
Glacier Bay National Park is on Alaska's coast, just south of the Canadian border.
It was first created in 1980 and is one of the largest national parks at 13 million acres!
Visitors can enjoy kayaking or hiking along this stunning park where they are likely to see whales, seals, otters, eagles and more!
Boat tours are available as well which will not only let you get closer to the glaciers and icebergs that float in this bay, but you will also have a front row seat for the breaching whales that frequent the area.
This park is perfect for families as there are plenty of hiking trails, camping spots, and even a visitor center with some family friendly options like scavenger hunts, junior ranger programs, and activities that even your older kids will love.
It's also great because it can be visited year-round!
4. Bryce Canyon National Park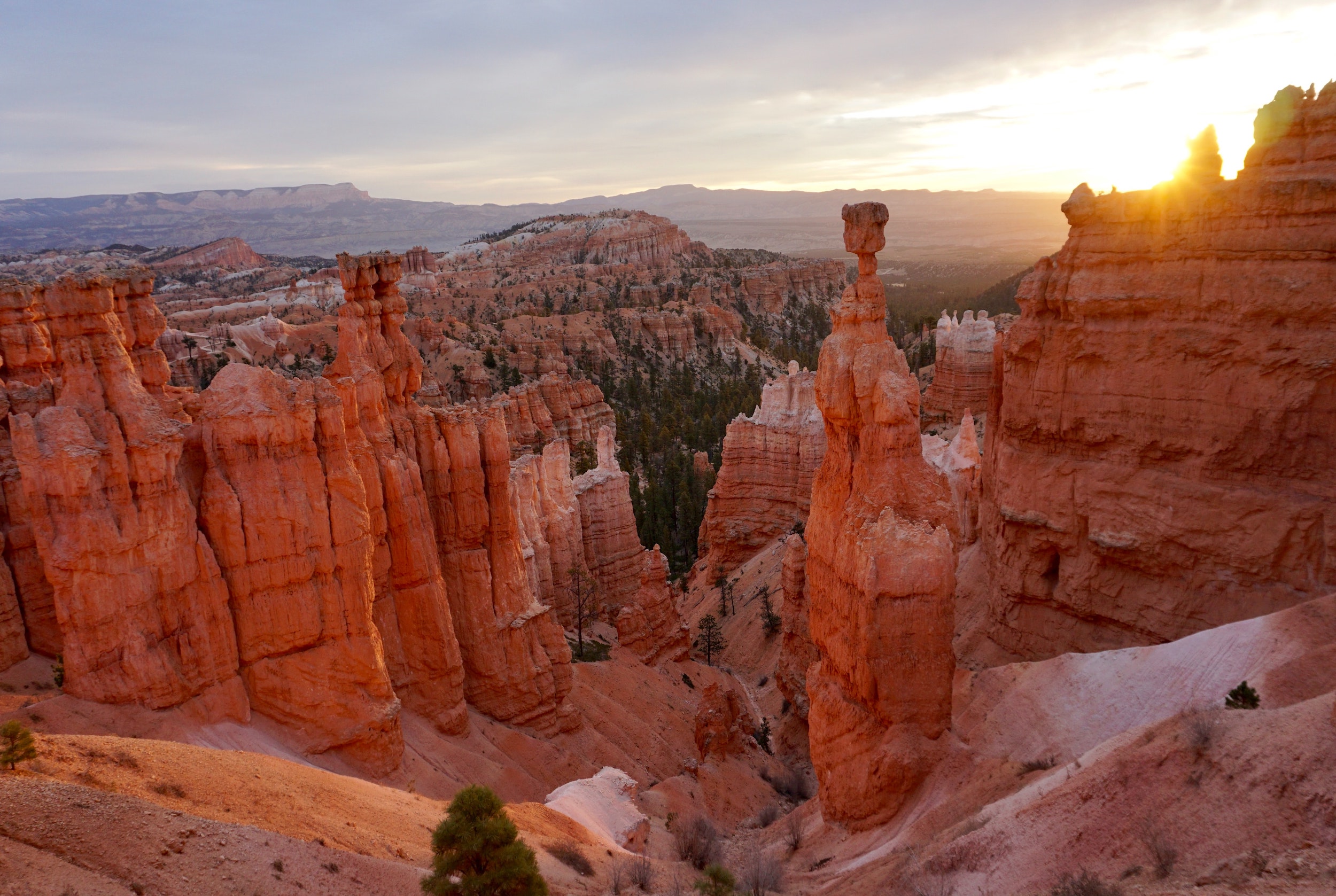 Bryce Canyon National Park is located in Southern Utah and is one of the most incredible places to visit.
The red rocks form a labyrinth that make for an amazing view, so it's not surprising that Bryce Canyon National Park is so famous!
One way visitors can enjoy this park is by taking scenic walks through some of the trails like Navajo Trail, Fairyland Loop Trail, or hike to the famous Inspiration Point.
Visitors might be lucky enough to spot bighorn sheep, deer, or even mountain goats on these hikes which would really add to their experience.
Make sure to stop at the visitor center and check out the junior ranger program they offer that will help kids stay busy and learn about the nature that surrounds them in this amazing national park!
There are many campgrounds nearby as well if you're looking to stay and enjoy the park for a few days before you head out.
Also, if you want to turn your family vacation into a road trip, Zion National Park is about a two-hour drive away and is also a great family friendly park!
5. Channel Islands National Park
Channel Islands is off the coast of Southern California and is full of beautiful views.
This national park is a great place for families to enjoy nature and the ocean together, with most of the hikes being short which makes them perfect for children.
Visitors can also kayak through some of the bays around this area or just pack a picnic dinner on one of their beaches!
It's a great family friendly option that allows for relaxing on the beach as well as exploring one of our Nations beautiful parks.
The Channel Islands National Park consists primarily of five larger islands (Anacapa, Santa Cruz, San Miguel, Santa Rosa and Santa Barbara), but there are many smaller ones as well that make up this beautiful location, and they are open year-round!
If you're looking for a national park that also has the perks of a beach Channel Islands is the perfect option for your trip.
6. Everglades National Park
Everglades National Park is one of the largest national parks in America and contains over a hundred different wildlife species.
The Everglades area consists mostly of mangrove forests, wetlands and tropical hardwood hammocks which are all great for exploring!
If you want an adventurous family vacation the Everglades is worth considering!
There are a lot of ways for your family to see the park including guided hikes, bike trails, and airboats.
You can also take guided canoe or kayak tours through this park to make sure you see as much of the Everglades natural beauty, and wildlife as possible!
If you want an exciting place to take the family that is guaranteed to be full of wildlife and new adventures, the Everglades National Park is a great place to explore!
7. Hawaii Volcanoes National Park
Hawaii Volcanoes National Park is home to Kilauea, one of the world's most active volcanoes.
Kilauea's summit has been erupting for more than three decades and there are plenty of opportunities to watch with a ranger led tour or on your own.
Some visitors say it feels like they are standing in Pompeii because everything is covered up by volcanic ash which only makes this place even cooler!
One thing you will see at Hawaii Volcanoes National Park that you won't find anywhere else is how green the landscape can be despite living near an active volcano.
The rainforest effect is due to the high level of moisture coming from Kilauea and other surrounding mountainsides as well as precipitation raining down from above. In fact, over 600 inches of rain is the norm for the park.
Kilauea is not just a single volcano but instead, it's an active "shield" of them that are continuously changing shape and growing as they erupt.
As you explore this amazing national park with your family, make sure to be prepared by bringing along layers and plenty of water since temperatures can change drastically in certain areas.
Hawaii Volcanoes National Park is extremely beautiful and will be an unforgettable experience for you and your family.