Camping is a great way to enjoy the outdoors, and California has some of the best camping spots in America.
Whether you are looking for a quick weekend getaway or something more long term, there are plenty of campsites that will suit your needs.
If you're looking to travel outside of California, Utah is another great option with some amazing camping spots!
In this blog post we will cover 15 of the best camping spots in California for all ages!
1. Cold Springs Campground, Sequoia National Park
Cold Springs Campground is located in Sequoia National Park in Northern California and offers campsites on the edge of a beautiful river, or under the shade of aspen trees.
The campground has two loop trails that lead to scenic viewpoints with great views for hikers, photographers or anyone who is just there to enjoy nature.
It's easy to get here from either Highway 198 near Three Rivers or from Big Meadows at the south end of the park.
Cold Springs Campground is an excellent place to set up your tent and enjoy nature!
2. Doheny State Beach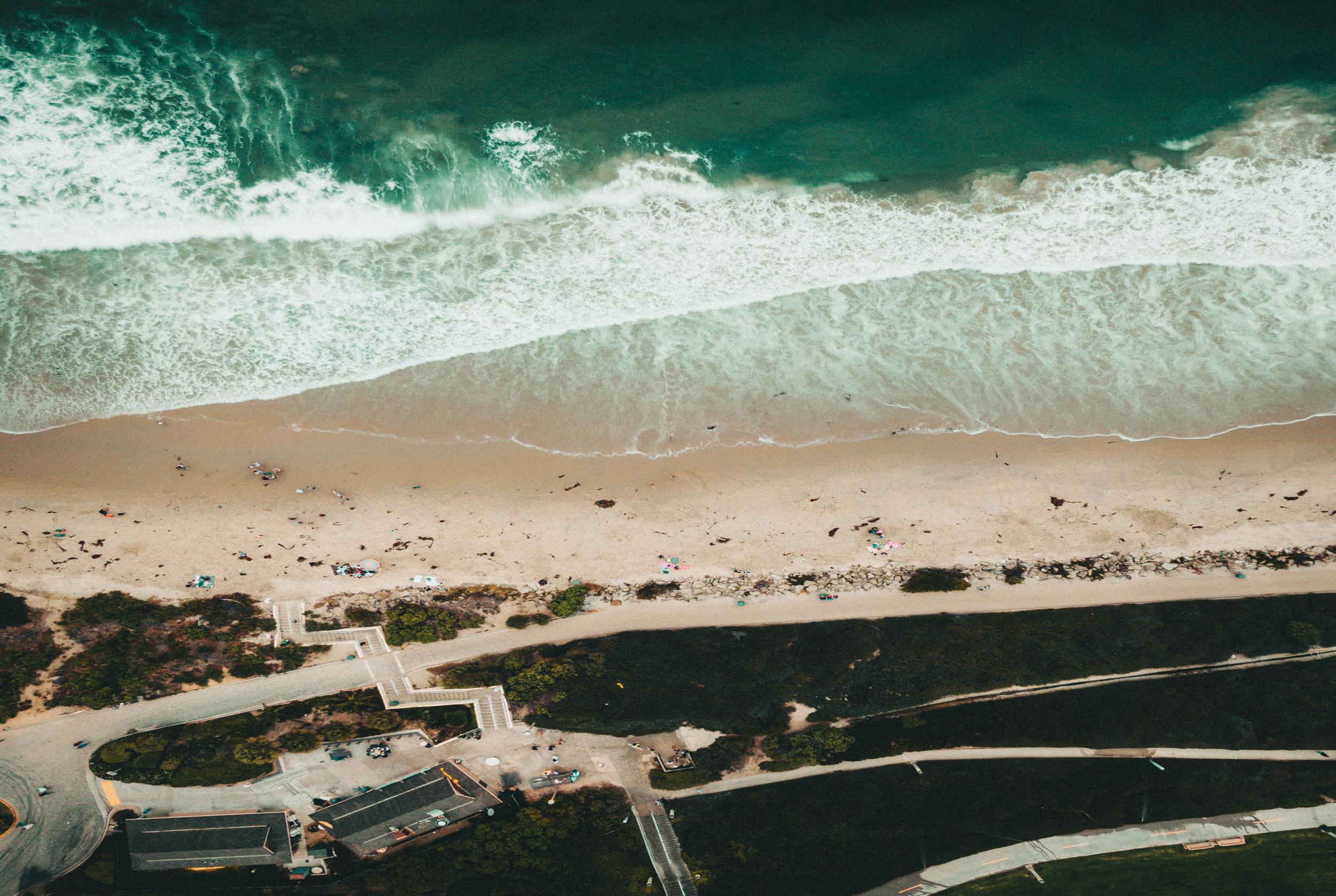 This Southern California beach is a great spot for a family camping trip.
The campground is located in Dana Point on the Pacific Coast Highway, and can be reached from Interstate 405 by taking exit 27B.
Nearby exciting attractions include Doheny Beach State Park with its popular surfing spots and sandy beach shores;
Laguna Beach, renowned as one of America's most beautiful beaches; and Capistrano Beach at nearby Hwy One.
Doheny State Beach has campsites available to accommodate any size party or group!
You'll find that this Southern California state park has all you need for a fun-filled weekend getaway – just bring your tent and sleeping bag!
3. Summit Lake South Camp Ground
Right in the middle of Lessen Volcanic National Park, this campground offers some of the best scenery from any camp site in California.
The park is home to many big game animals and plant life varieties that can be found nowhere else on Earth, so you'll have plenty to see while hiking the 800+ miles of trails here!
There are also two lakes nearby for fishing and swimming – Summit Lake North Camp Ground (across Hwy 89) or Summit Lake South Camp Ground (just a quarter mile down trail).
Amenities include campsites with drinking water available at each location, restrooms with flush toilets and hot showers nearby, picnic tables, fire rings, group barbecue pits, amphitheater-style seating areas for programs & presentations, and RV sites with full hookups.
4. Highland Lakes Camp Ground
Highland Lakes is located in Stanislaus National Forest, and offers scenery unlike anywhere else!
The campground is perfect for those who enjoy backpacking or hiking through nature.
With many trails and two beautiful lakes, the views offered here are hard to beat!
If you plan to come in late June or early July you will get to see the amazing flowing wild flowers that grow in the area.
5. North Beach Camp Ground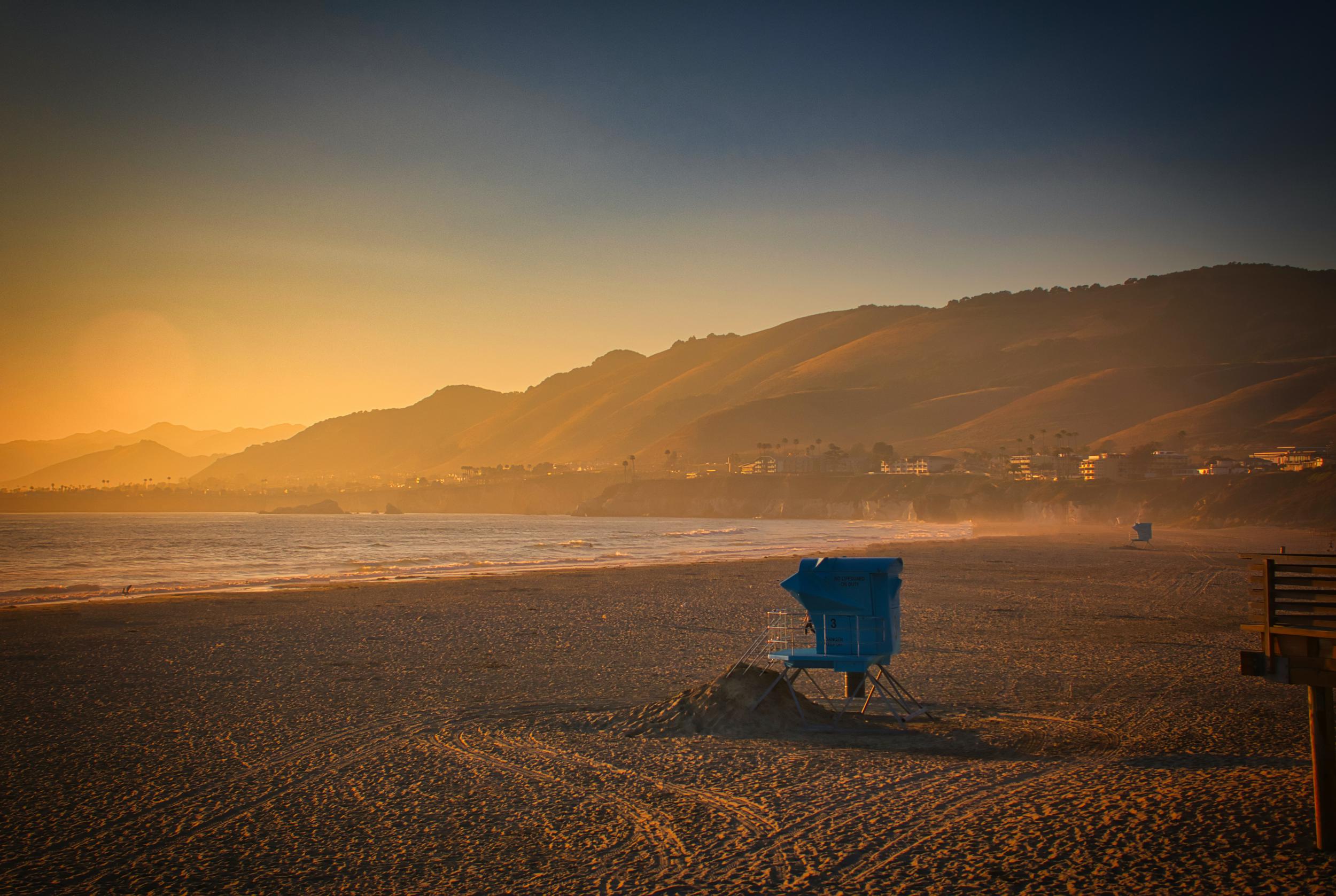 This Southern California camp ground on Pismo State beach is the best place to go if you are looking for a relaxed, laid-back atmosphere to pitch a tent and enjoy some beach camping.
This campground is perfect for those who enjoy salt water and sand in their toes as well as the sunshine, salty air and warm breezes of Southern California!
North Beach offers many recreational opportunities such as hiking trails, fishing areas, kayaking and paddleboard rentals.
You can also take your furry friends with you on this trip!
6. Parsons Landing, Catalina Island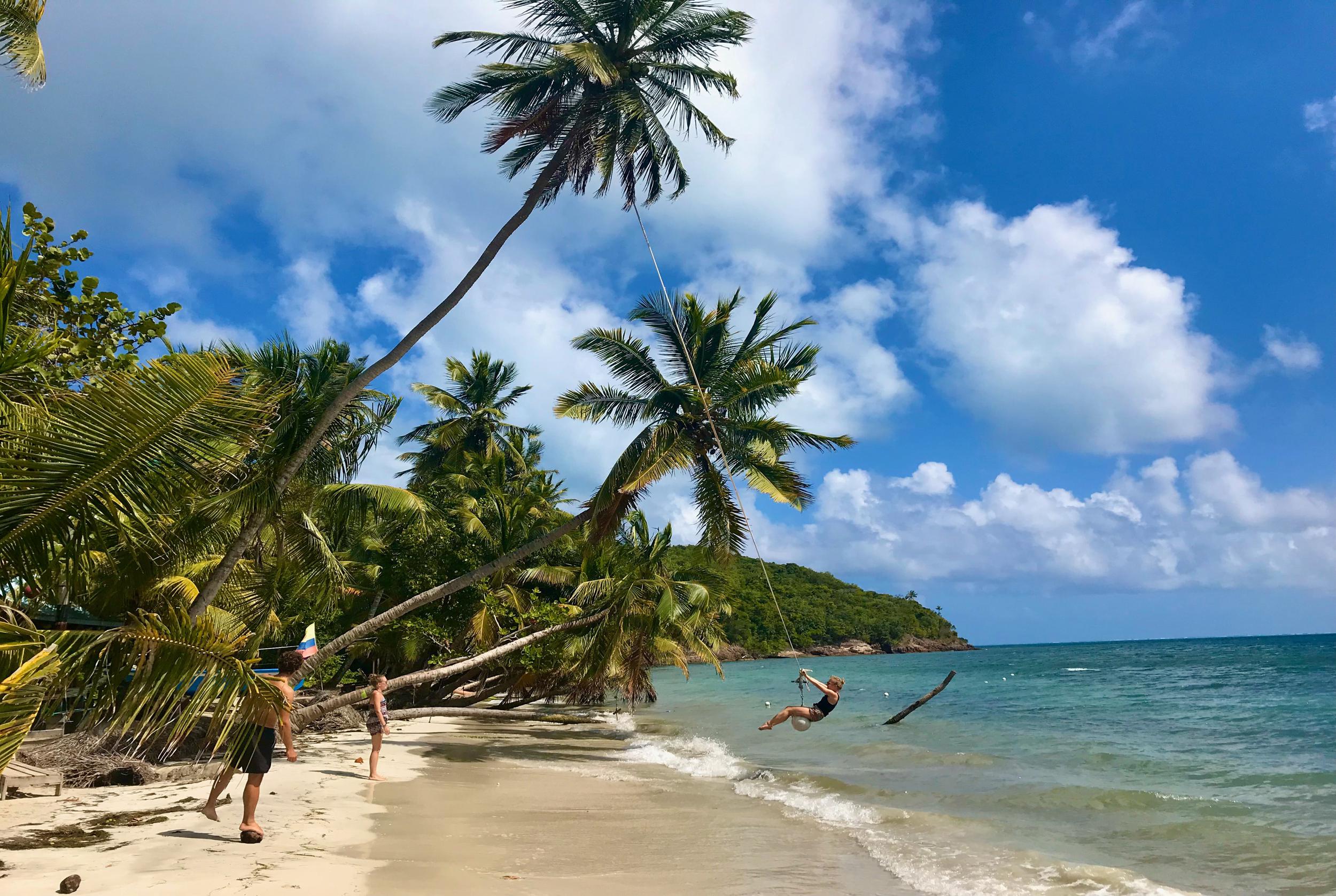 This beach campground is located right next to the Hunter's Bay/Marina.
If you enjoy water activities, Parsons Landing would be a perfect spot for you!
They offer kayaking and paddleboard rentals in addition to boat tours of Avalon Harbor during summer months.
This Catalina Island camping ground also has an on-site restaurant that sits near the waterfront as well as a fitness area with free weights and cardio equipment.
If this sounds like your best California camping experience so far, don't wait too long because they only have 30 spots available at any given time!
7. Ricardo Campground, Red Rock Canyon State Park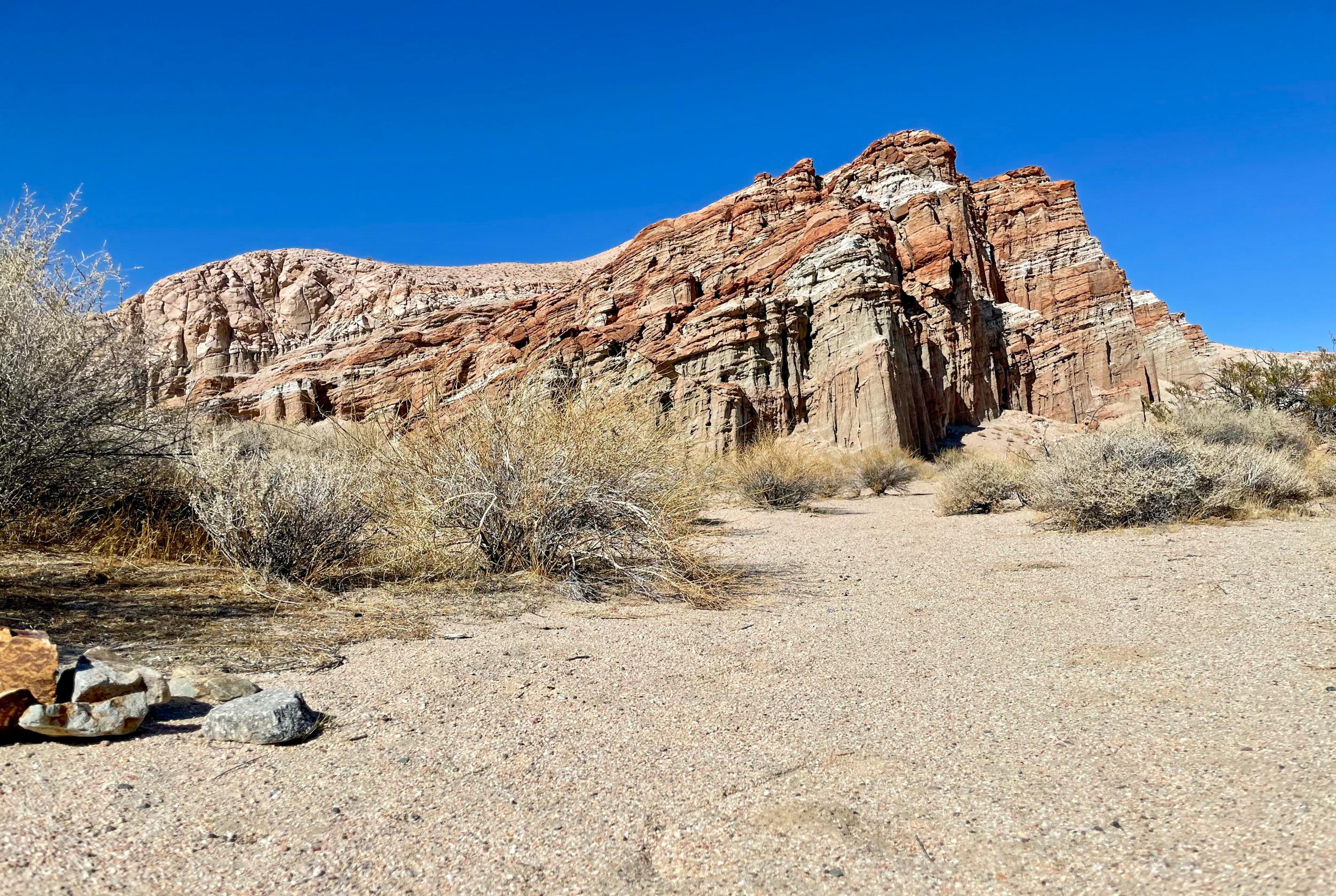 This red rock desert state park has a number of camping spots to choose from.
There are the campgrounds that sit on top of Red Rocks, those that overlook Turtle Rock, and then there is also the one mile hike in to a spot for people who want something a little more isolated.
The campsites range from primitive tenting areas with all you need while camping (including fire pits) to full hookup RV parking sites like you might find at your neighborhood campground!
This beautiful California State Park doesn't just have lots of amazing terrain;
they also offer some great opportunities for recreation such as hiking trails and tons of rock climbing options so make sure this place is on your list when thinking about best places to go camping in California!
8. Big Basin Redwoods State Park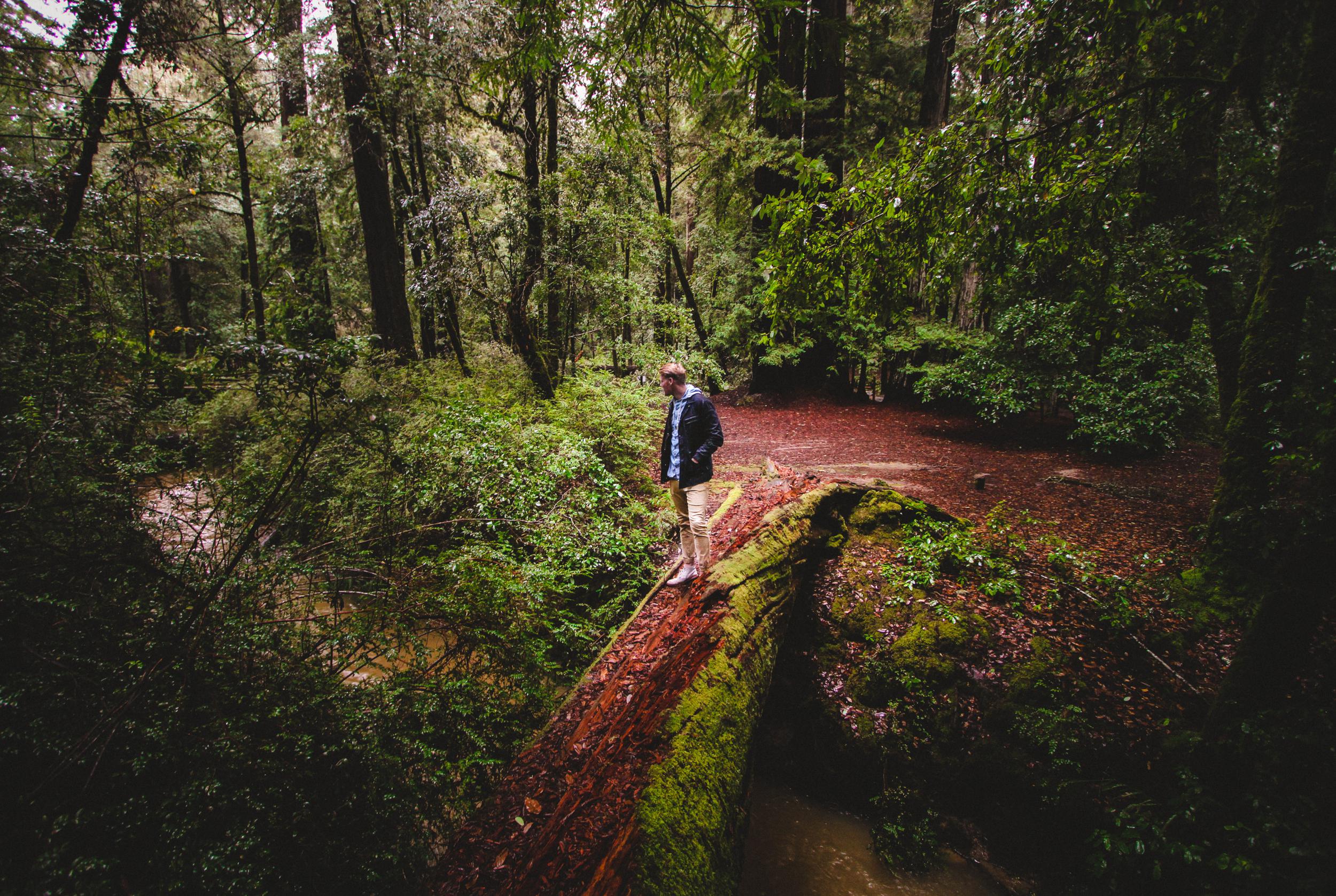 The Redwoods are giants that are thousands of years old and the Big Basin Redwoods State Park is a great place to explore this grandiose forest.
It's about an hour away from San Francisco, making it a perfect day trip for those who want to get out in nature but don't have time for more than one overnight stay.
There are waterfalls, wildlife, and many hiking trails at this park and 90% of the park is old growth forest!
The best place in Big Basin Redwoods State Park to camp is Tree Fern Flat Campground.
This spot has 25 campsites that range from tent sites to RV spots with ample shade, picnic tables, fire pits for cooking dinner on a chilly night, and bathrooms nearby.
There's even easy access to a water pump with drinking water so you don't have to carry your own supply up the hill if you're camping here!
Camping reservations can be made online or by phone but space fills quickly during peak season which lasts from April through September so make sure you plan ahead if possible.
 9.  Sabrina Campground, Inyo National Forest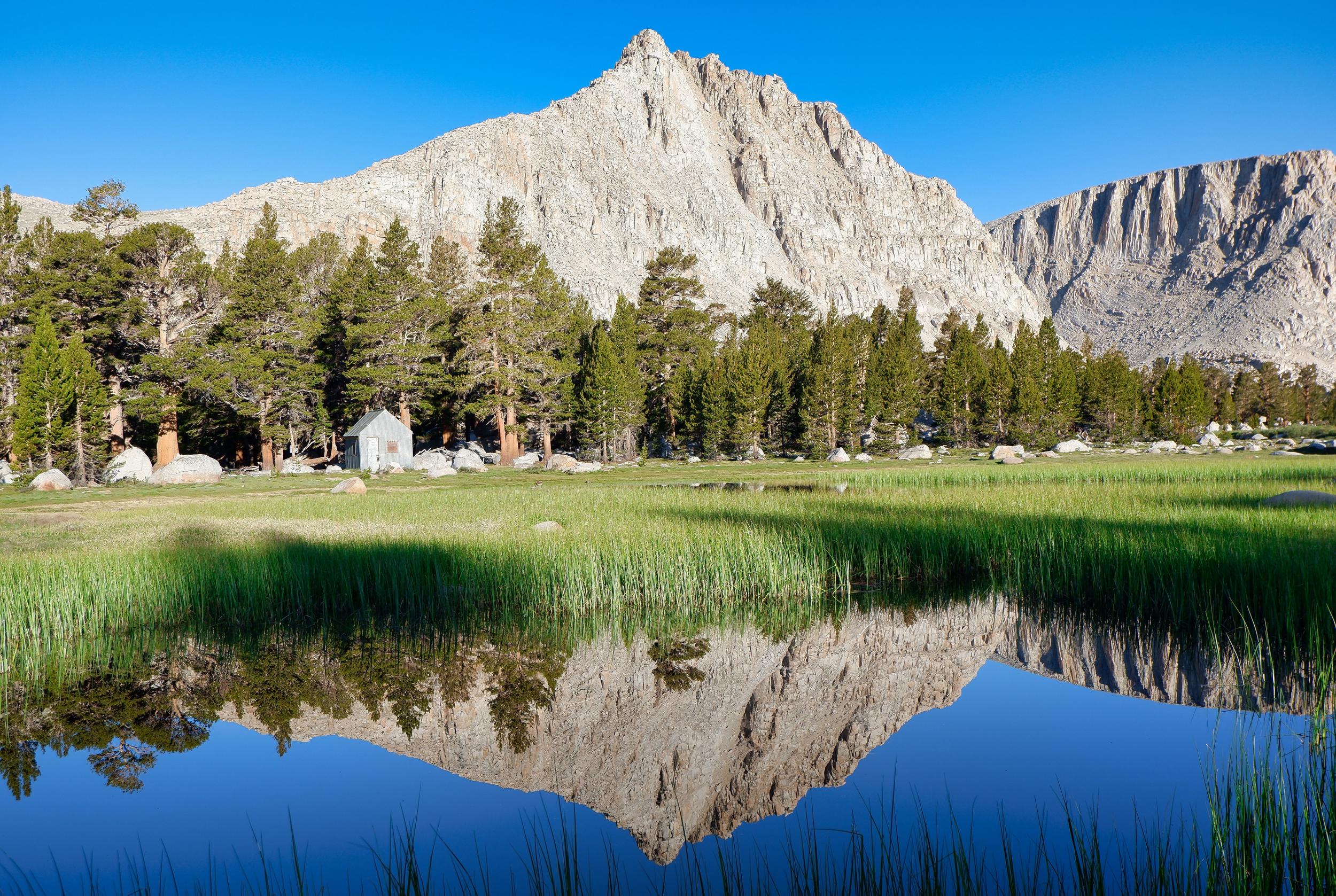 Sabrina Campground is right by Lake Sabrina.
It's an oasis in this dry and often hot desert landscape! There are only a few campsites located here so it can be difficult to find space if you're visiting during busy times.
But, it's worth booking ahead if possible since they have some great amenities like picnic tables and a fire pit for cooking dinner on chilly evenings.
As with any campground in California, make sure that when you pick your spot, you bring all necessary gear including water jugs as well as anything else required by law or safety guidelines (e.g., bear-proof food containers).
 10. Ryan Campground, Joshua Tree National Park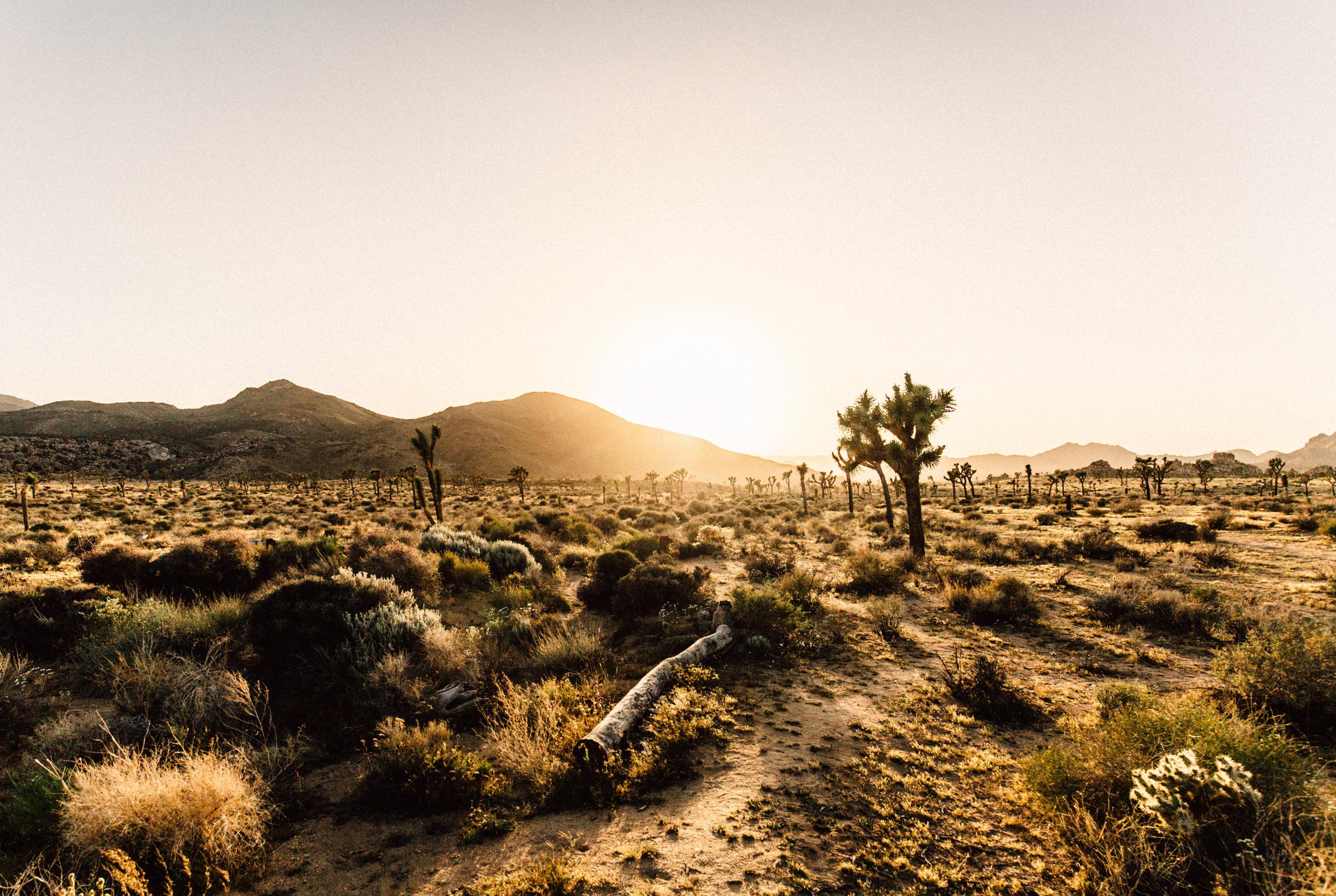 Joshua Tree National Park is becoming a very popular place to camp.
The best campsite is Ryan Campground which has several sites that are tucked in amongst the rocks and trees, giving you plenty of privacy from your neighbors (and lots of shade).
It also offers some great hiking trails for those who don't want to just sit around their site all day.
If you want to get away from the crowds, Ryan Campground is a great place.
It's located near some of the best hiking trails in Joshua Tree National Park and it doesn't have a lot of people around.
If you like camping with friends then this spot might not be for you because there aren't many campsites available here so if they're all taken up by other families or groups then chances will be slim that you'll find somewhere else to park your tent.
But if solitude is more important than having someone close by then this is just what the doctor ordered.
The downside?
There's no running water here so if you're looking for an RV-friendly spot as well, this isn't it!
But otherwise, there are clean bathrooms with showers at the main area near the entrance where rangers can be found throughout the day to help you find your way around Joshua Tree National Park.
 11. Leo Carrillo State Park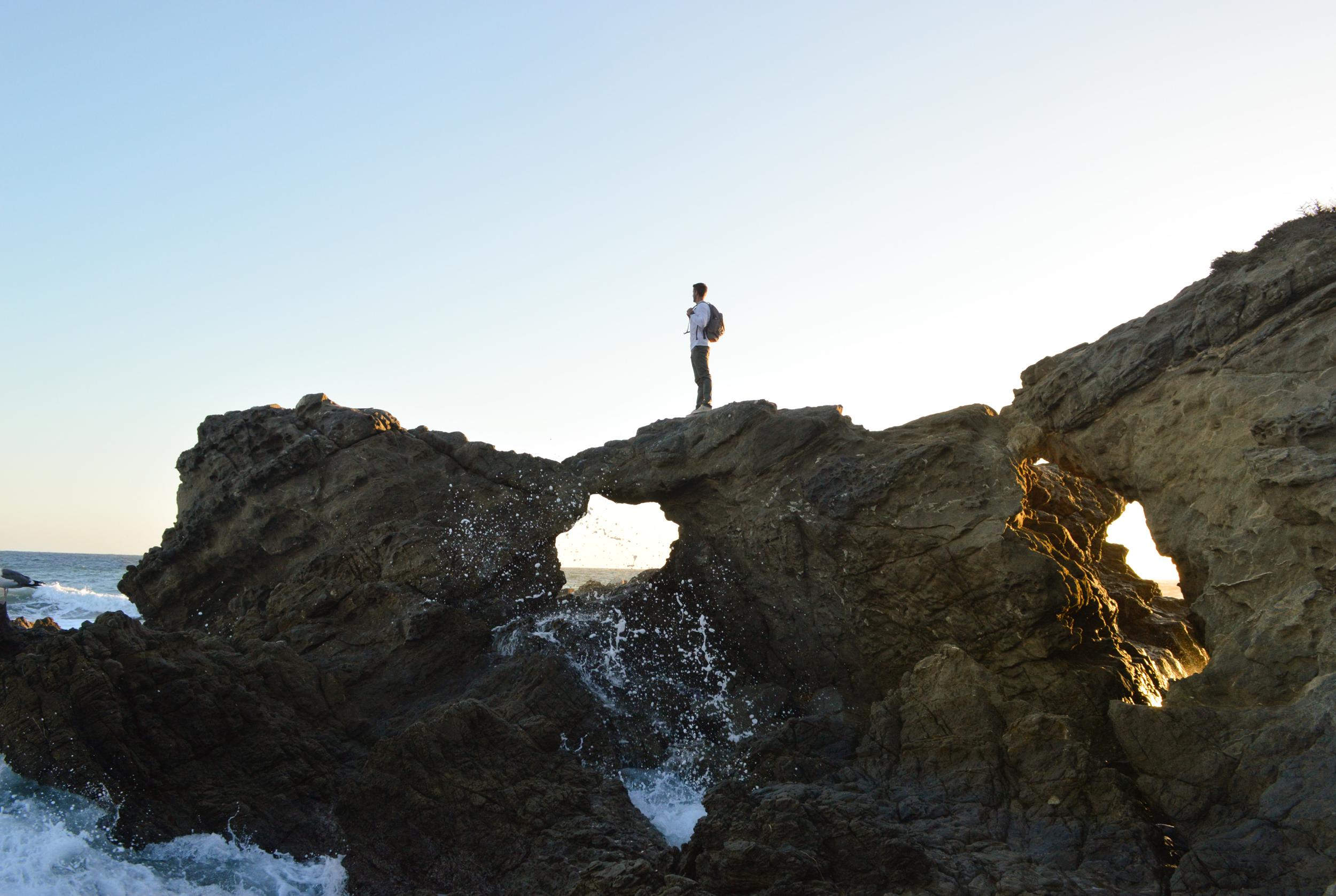 Leo Carrillo State Park is one of the most popular parks in California.
It has many campgrounds that are great with beautiful views and plenty to do on-site like hiking, swimming, surfing, fishing, and more!
With forest on one side and the beach on the other, Leo Carrillo State Park offers the best of both worlds!
It's also close to Los Angeles too for those who want some city time!
Leo Carrillo State Park features 12 campsites where hookups are available. As all RV sites have no shade here (some tent or car camping spots may), be sure you bring your own sun protection!
 12. Bliss State Park, Lake Tahoe
D.L Bliss State Park is a beautiful park with views of Lake Tahoe and the Sierra Mountains.
It's one of California's best kept secrets, as it's not too popular but still has great camping spots!
D.L Bliss offers RV hookups for those who want to stay in their vehicle all day long at this campsite.
There are also tent sites available if you're looking to spend your days exploring on foot instead.
There is a lot to do at Lake Tahoe, including swimming, hiking, sunbathing, boating, and more!
There are activities for all ages and families!
Sites can be reserved up front or first come, first served when you arrive.
The beachside spots are hardest to reserve, so make sure to call ahead if you're interested in this coveted spot.
 13. Big Lagoon County Park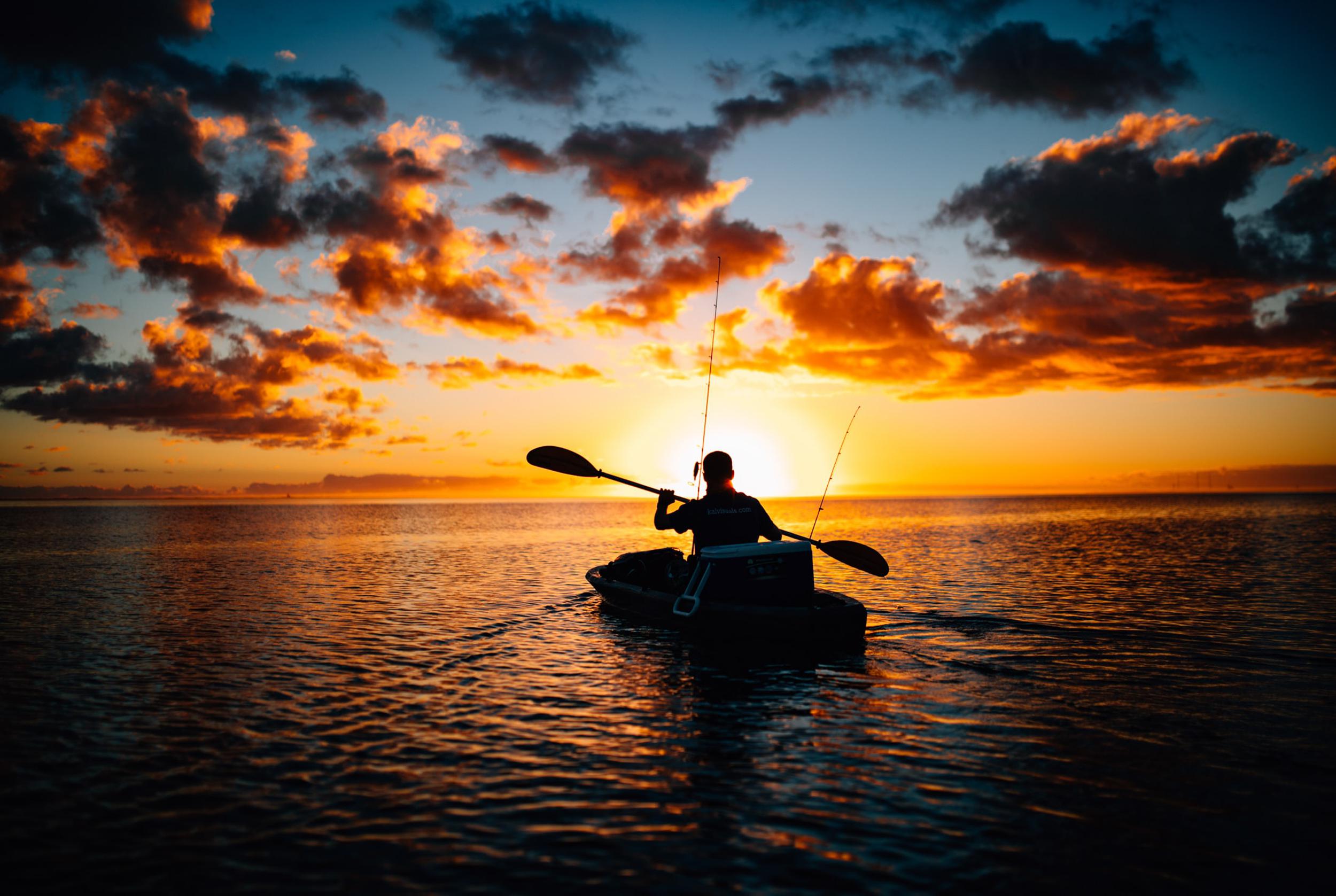 This warm water filled lagoon next to the Pacific Ocean could be the perfect thing to soothe your weary soul.
There are RV hookups and tent sites, along with plenty of activities to keep you busy at the park, including hiking trails, fishing, swimming areas for all ages and campgrounds set up for RVs only – which is perfect if you're looking to spend more time in nature than around people!
There is a day area that has a beach, swimming area with lifeguards on duty and plenty of parking and campsites.
This place is perfect if you're looking to spend time in peace, but still want amenities close by.
 14.  Pinnacles National Park
Pinnacles National Park is a showcase for nature's best treasures.
You'll find unique plant and animal life as well as some of the most beautiful rock formations in all of California.
Here you can explore caves, see waterfalls and bathe yourself in one of many spectacular views that will make this your favorite camping spot yet!
This national park offers an RV hookup area with plenty to do including hiking trails, lookouts into lava fields, backcountry campsites and more scenic overlooks than you could possibly visit during a single stay.
This is the perfect place if you're looking to spend time exploring ALL that Mother Nature has to offer!
 15.  Boulder Basin Camp, San Bernardino National Forest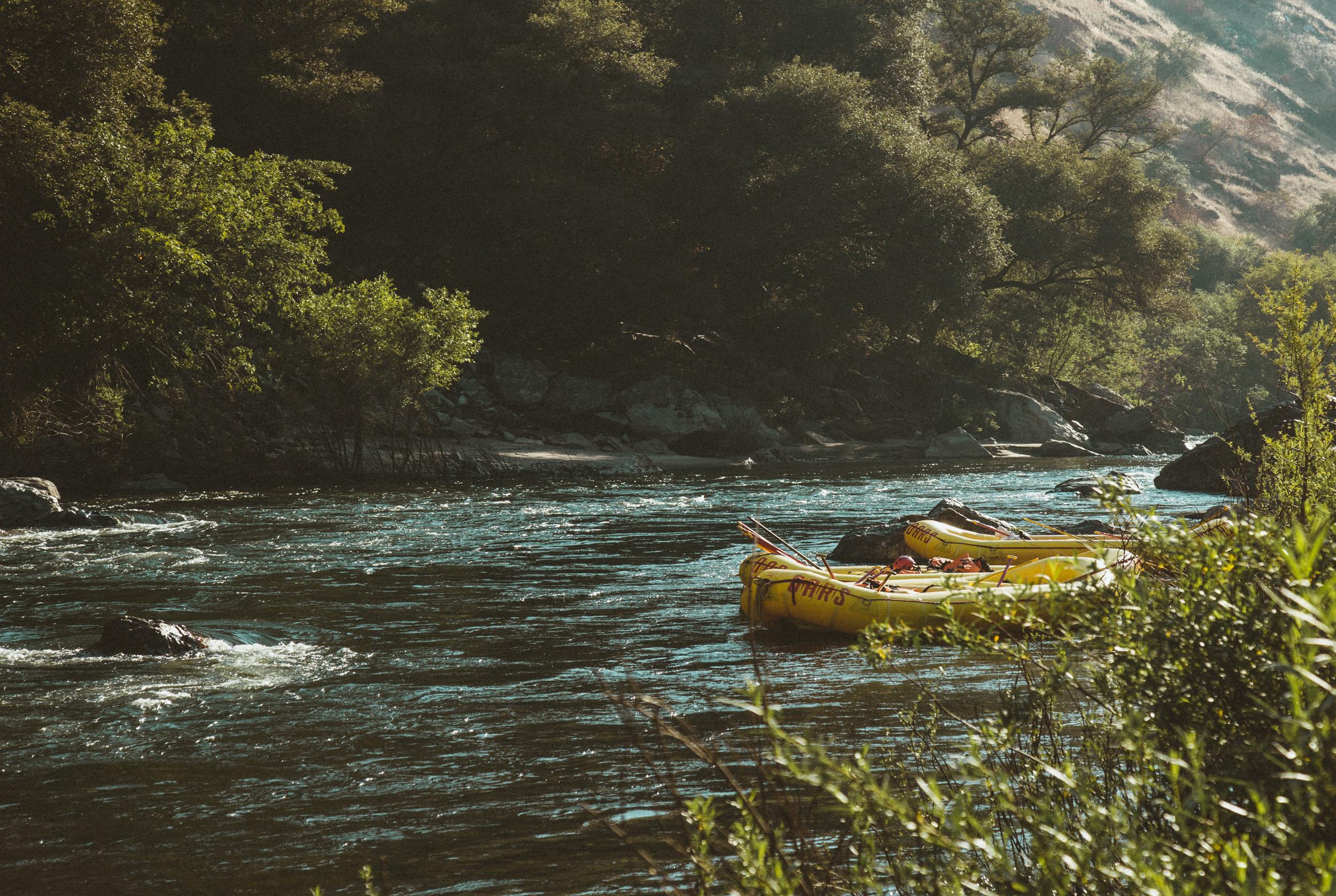 Boulder Basin Camp is the perfect location for those looking to get back-to-nature with a little help.
This campground offers an RV hookup area, shaded campsites and access to water as well as sites that can accommodate tents or RVs alike!
You'll be sure to find peace in this beautiful mountain valley near San Bernardino National Forest where you will have more than one opportunity for exploration.
If you're feeling adventurous, take on some of the many exhilarating activities Boulder Basin has waiting just outside its gates: rock climbing, white water rafting, horseback riding and even zip lining!
With so much adventure at your fingertips there's no way that camping here won't be exciting!