When you are planning a family-friendly vacation, it is only natural for some members of the family to have different interests than others.
So how can you vacation with the entire family and not have one person feel like they've "missed out?" That's where this article comes in!
In the state of South Dakota, you'll find a family-friendly place with an abundance of outdoor activities!
There's something for everyone to enjoy and these are the perfect 10 destinations for a summer vacation or day trip!
(Check out these 7 National Parks for Families of All Ages for even more vacation ideas!)
From camping and caves to lakes and beaches- there's plenty to do and see.
The natural beauty of South Dakota is just waiting to be explored at these 10 best State and National Parks!
1. Custer State Park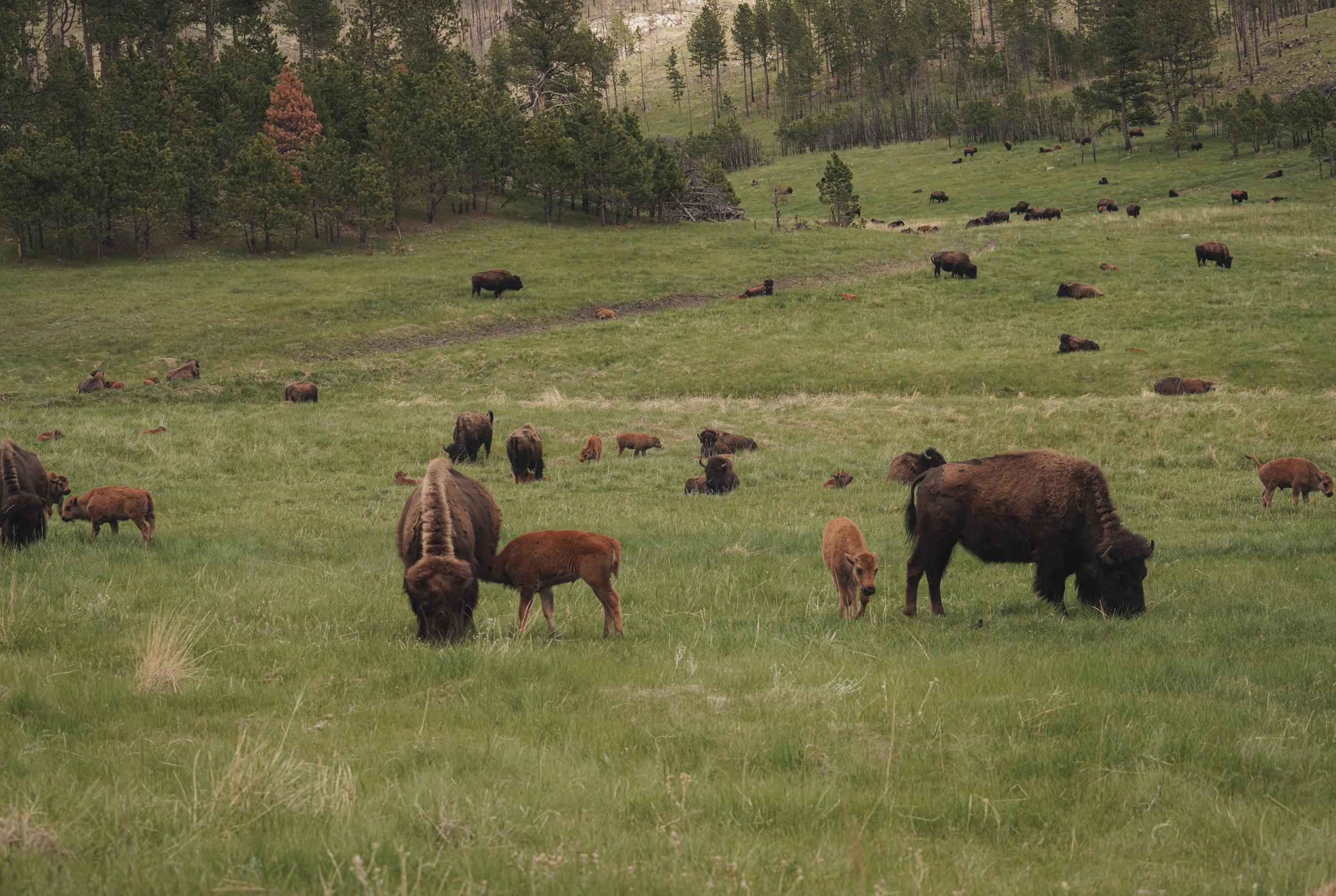 Custer State Park is well-known for its abundant wildlife and natural scenery.
The park has over 71,000 acres of wildlife habitat and land in the Black Hills National Forest.
It is considered one of the largest and best state parks in the nation- especially for viewing wildlife!
In Custer State Park you'll find bison, elk, antelope, deer, prairie dogs, coyotes, and even mountain goats!
You can take a tour in your own car or join an organized tour program for the best wildlife viewing.
The stunning Sylvan Lake is a must-see while you're here, which you can easily access via Needles Highway.
While you're at it, take a short drive from Custer State Park and you can visit the world's largest mountain carving at the Crazy Horse Memorial.
If you can, try to plan a few days to spend at Custer State Park.
You'll enjoy plenty of hiking trails, excellent fishing spots, and campgrounds fit for the whole family. You won't regret it!
2. Badlands National Park
If fossils and fun are your thing, then the Badlands National Park is right up your ally!
Here you can see and learn about the remains of prehistoric animals and plants. But that's not all- you can also hike, explore, watch for wildlife, and much more!
At Badlands National Park, there are 244,000 acres of impressive buttes, pinnacles, and spires to explore.
This stunning landscape is made up of colorfully layered rocks formed by years and years of erosion.
Badlands National Park is the perfect place to enjoy a variety of fun outdoor activities.
Some of the best things for families to do together are hiking Fossil Exhibit Trail, pointing out critters and wildlife, and viewing the expansive night sky.
There's even a Junior Ranger Program for little ones!
You'll find breathtaking views at almost any time of the year at Badlands National Park, but most claim that the best time to visit is in late August.
This is because the cooler temperatures of late summer offer a more comfortable exploring experience and less crowds.
Whenever you decide to visit, be sure to fit at least one sunrise or sunset into your family-fun schedule!
3. Wind Cave National Park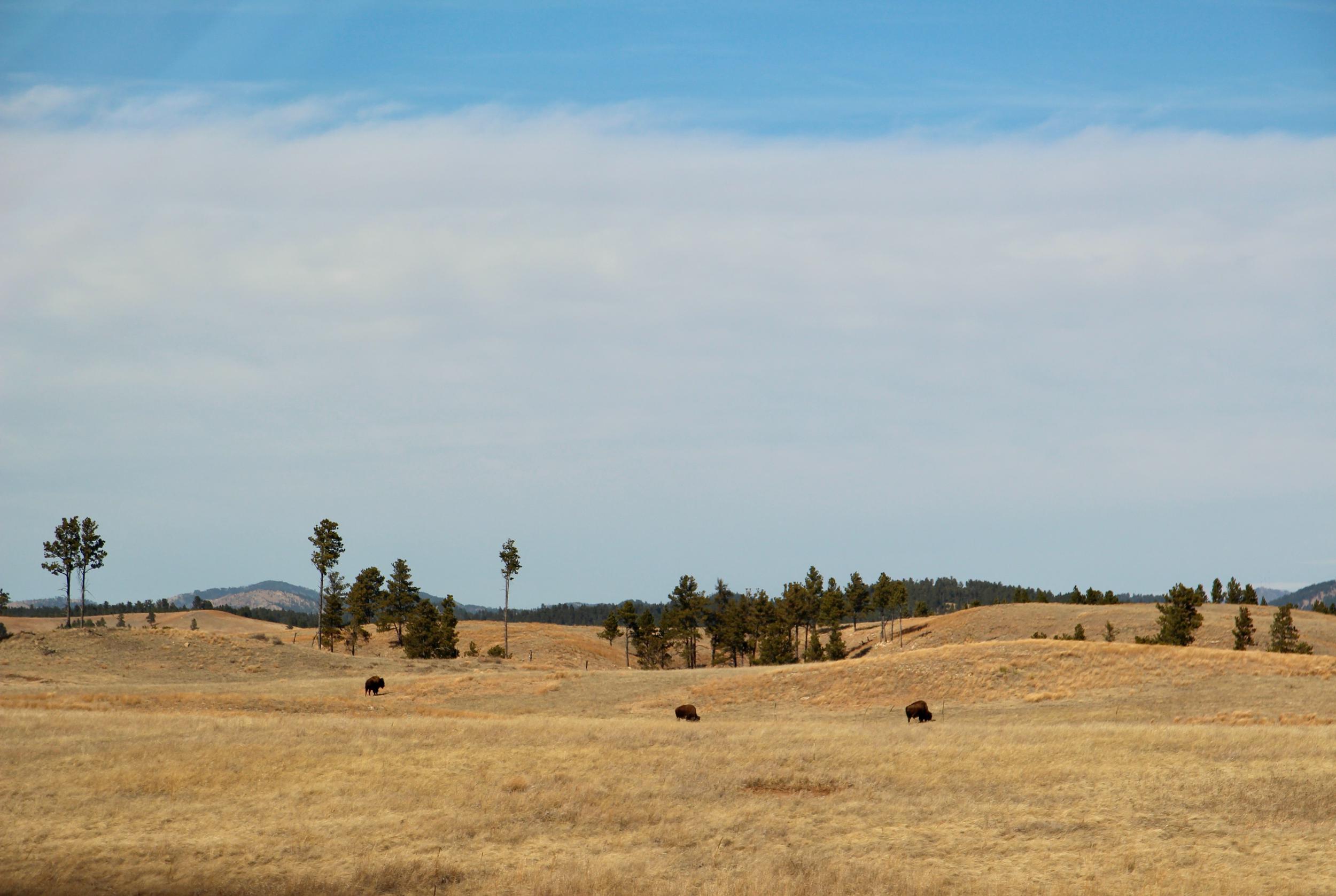 If you love exploring caves, Wind Cave National Park is well-worth a visit!
The cave was an important source of shelter for Native Americans and early settlers.
Today it's the longest known cave in the world with over 150 miles explored so far.
Guided tours at of the impressive Wind Cave National Park passageways are led by park ranger staff almost every day of the year.
You can take a fun and informative guided tour, ask questions and learn about the caves, and spend some time deep underground.
If you're up for more adventure, Wind Cave National Park features over 30 miles of exciting hiking trails.
Venture outside the cave area to see wildlife in its natural habitat and stunning views of the prairie and ponderosa forests.
You can also pitch a tent in the backcountry if that's more your style.
It's sure to be a Black Hills experience that you'll never forget!
4. Hartford Beach State Park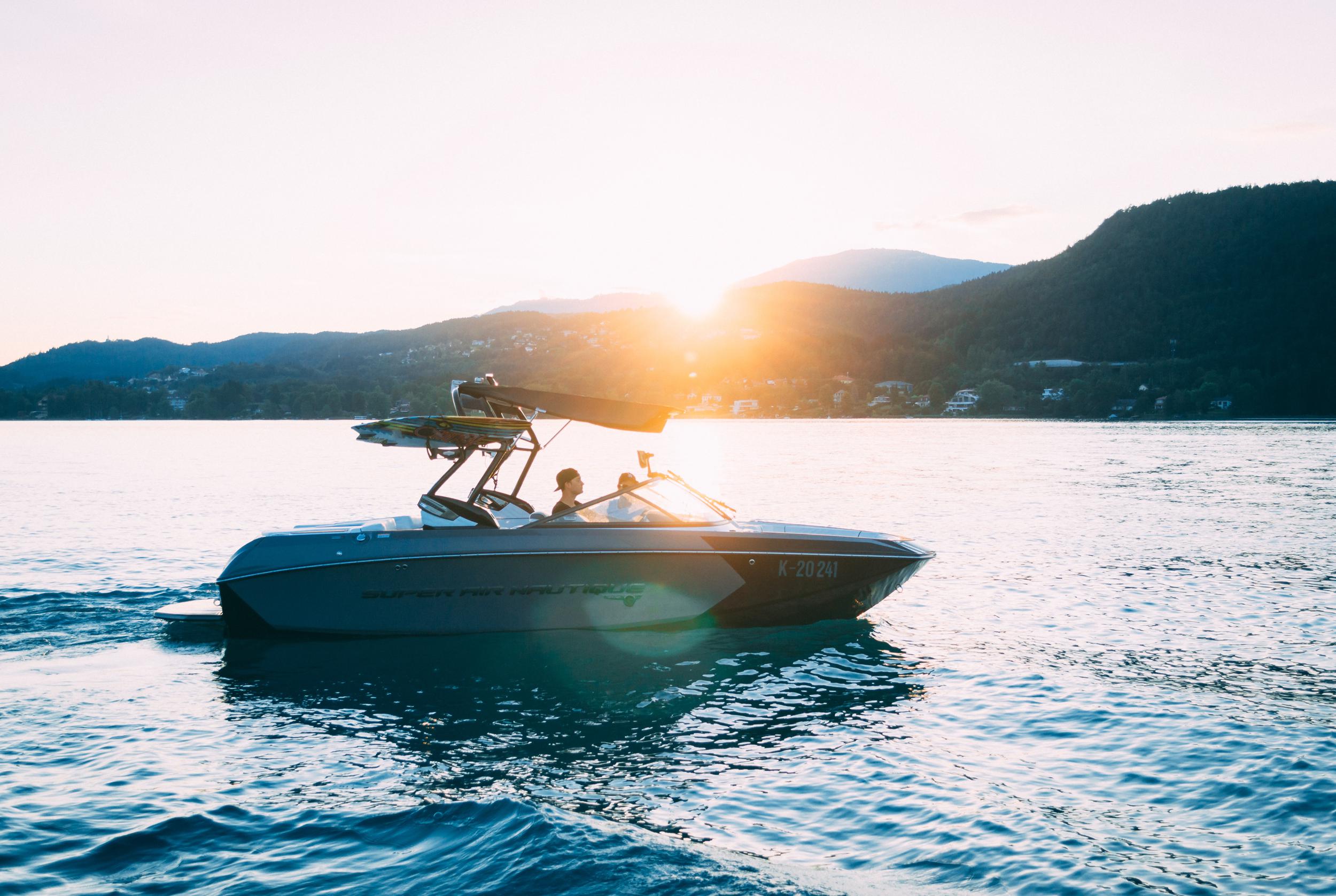 Hartford Beach State Park features acres upon acres of beautiful land along the water- all ready for you and your family to explore!
This is one of South Dakota's best places to swim, fish, hike, camp, bike, and enjoy fun outdoor activities together.
Hartford Beach State Park lies along the glacial river Warren, part of which is known as Big Stone Lake.
This lake offers some of the most popular activities for those visiting this South Dakota state park.
You can boat, canoe, and spend time enjoying a picnic on the beach with your friends and family.
Other fun things to do include hiking one of the five trails like Village View Trail, which is a great choice for people of all ages.
The park features a super fun nine-hole disc golf course as well!
Even more, you can spend a relaxing overnight in one of the park's 80 campsites or a cabin.
Be sure to check out all that this beautiful park has to offer!
5. Mount Rushmore National Memorial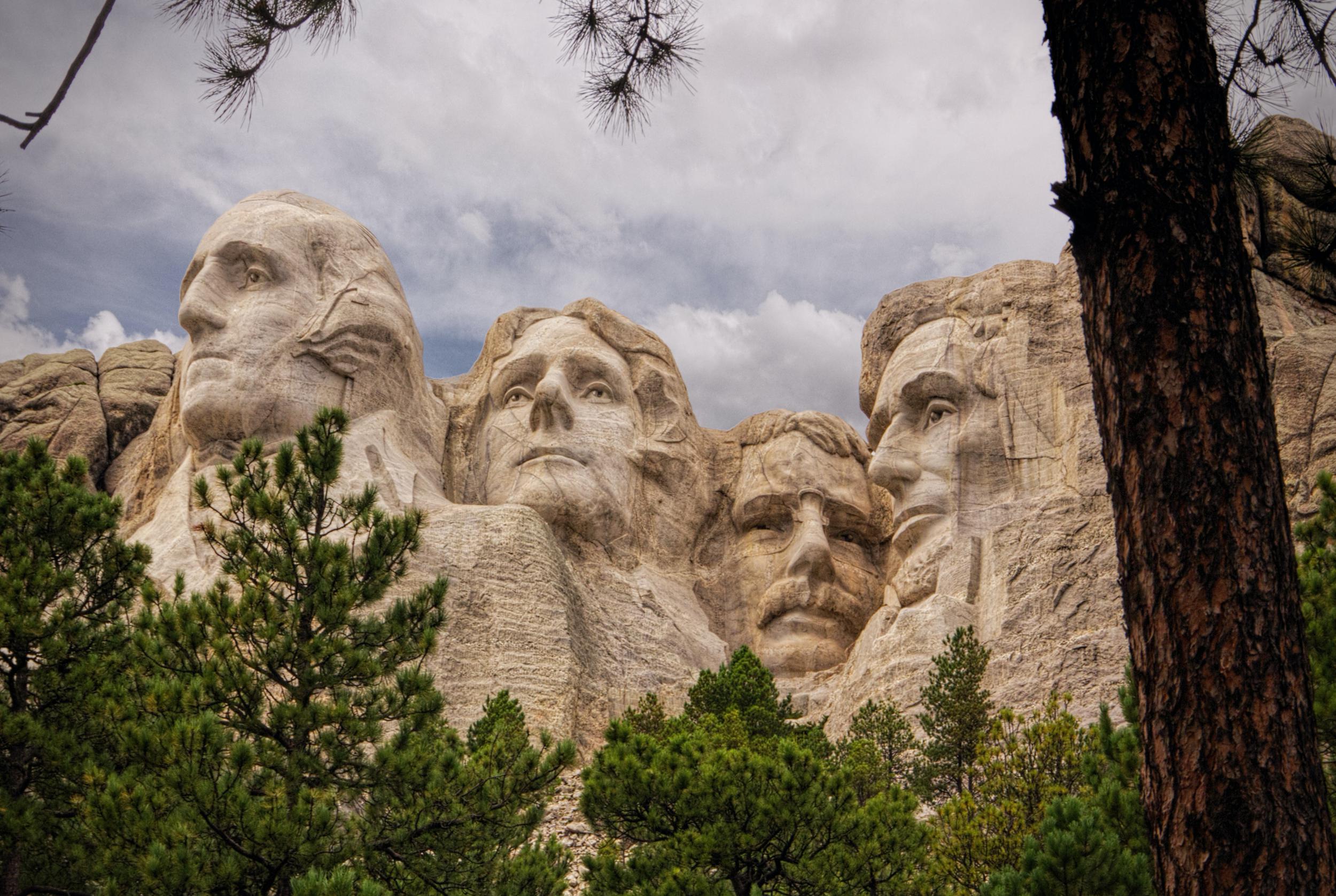 The state of South Dakota is home to one of the United States' most famous national monuments- Mount Rushmore!
Mount Rushmore National Memorial features a colossal sculpture carved right out of the mountain's granite face.
This amazing attraction lies about 25 miles from Rapid City, South Dakota and less than 12 miles from Custer State Park.
Surrounded by the beautiful backdrop of the Black Hills, Mount Rushmore features four presidents of the United States: George Washington, Thomas Jefferson, Theodore Roosevelt, and Abraham Lincoln.
Visited by just over two million people each year, Mount Rushmore is an iconic national historic site.
So, if you're looking to ditch the crowds, try visiting during the months of May, September, and October when it's less busy.
6. Bear Butte State Park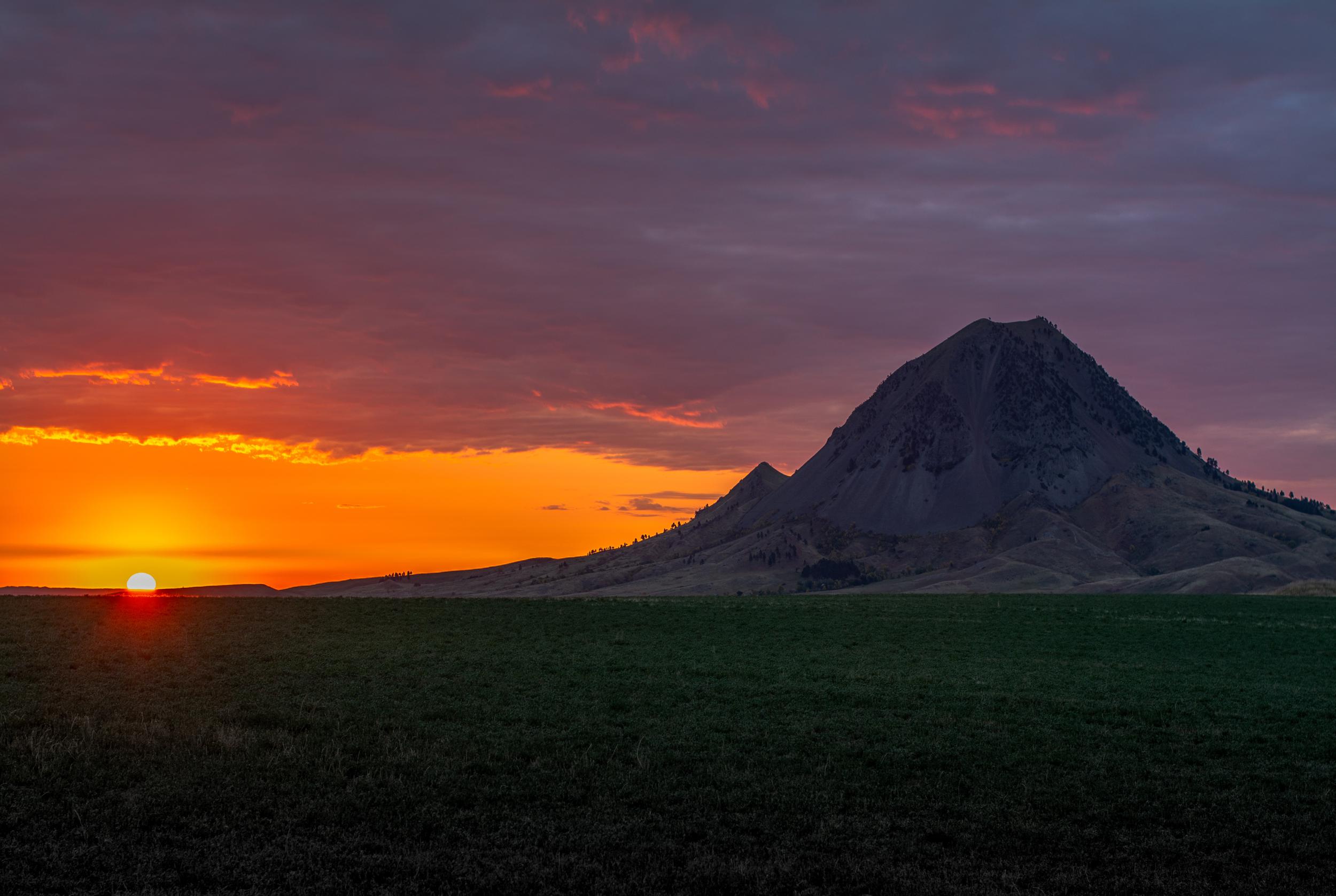 Known as Mato Pahu, meaning "Bear Mountain", Bear Butte State Park is one of South Dakota's top attractions.
This striking geological formation was formed millions of years ago and towers well over 1,000 feet above the ground.
You can even trek along the 1.85-mile summit trail to discover spectacular views atop the igneous mountain.
Bear Butte State Park can be found just north of the Black Hills National Forest and is a sacred location to many American Indian tribes.
Religious ceremonies are held here and should be respected during your visit. You can learn more about the history, geology, and culture of the area alongside your family at the Bear Butte Education Center.
Keep your eye out for herds of roaming buffalos and colorful prayer cloths hanging from the trees.
What a unique experience this state park has to offer!
7. Palisades State Park
Palisades State Park is another breathtaking state park located in the Black Hills and has many unique features that take you to a whole different world.
With deep gorges and tall vertical cliffs, the landscape here is sure to impress!
Flowing through Palisades State Park you'll find Split Rock Creek.
Its waters are what carved and cut the striking spires and deep gorges seen within the park.
The rugged natural terrain also features large rock outcroppings, steep cliffs soaring above the tree line, and a variety of unique plant life and wildlife.
This park is especially popular among photographers, sightseers, campers, hikers, and rock climbers.
There are four different hiking trails that wind their way through the beautiful Sioux quartzite formations.
Rock climbing is also big here, as climbers like to practice scaling and rappelling along the cliffs of Palisades State Park.
Don't forget your camera- you'll love snapping photo after photo at this truly unique South Dakota destination!
8. Jewel Cave National Monument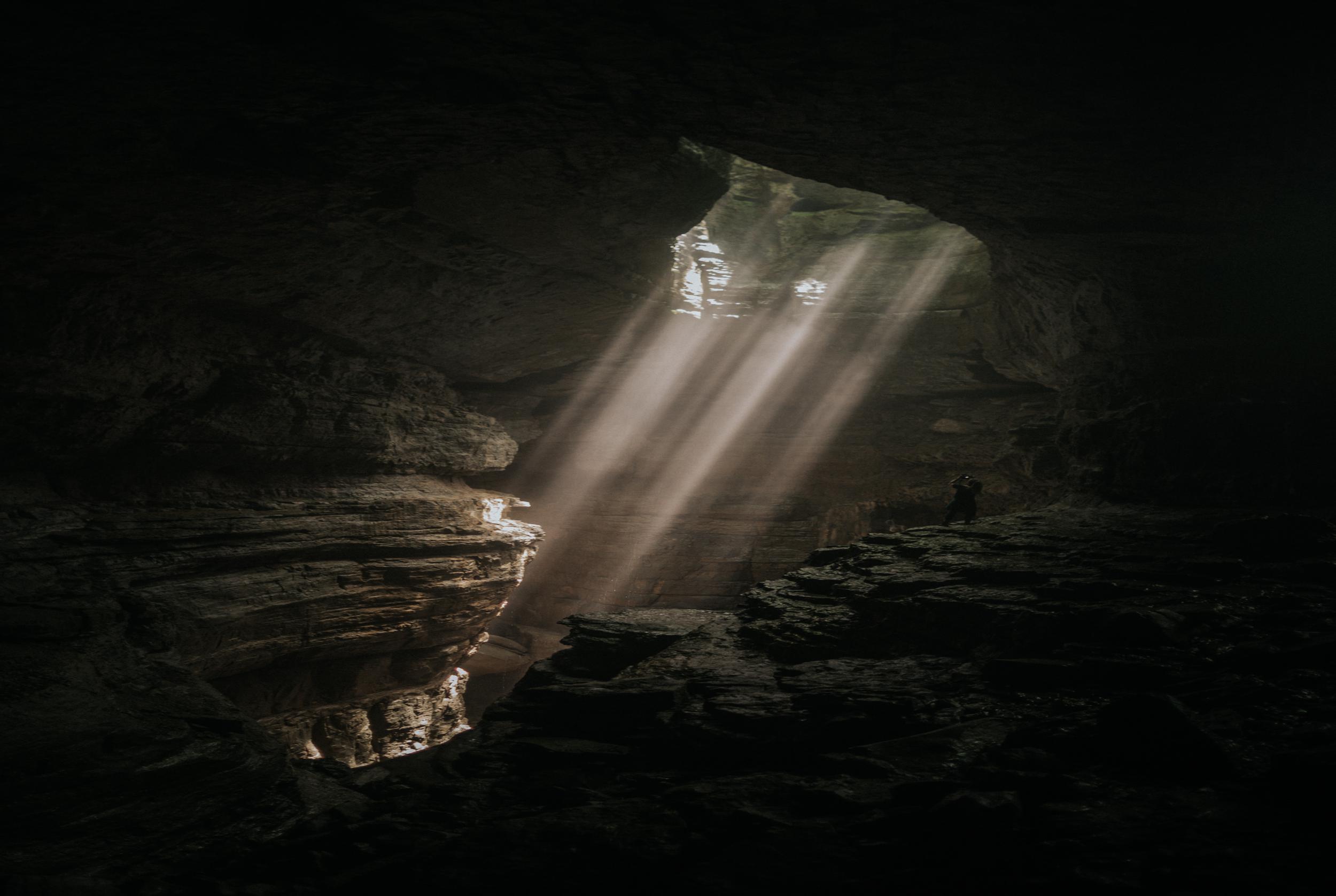 If you're looking for another fun and exciting cave adventure, be sure to check out South Dakota's Jewel Cave National Monument!
This stunning cavern features one of nature's most magnificent creations- an underground cave full of beautiful, fragile formations.
As one of the longest caves in the world, you'll find glimpses of bright and brilliant colors in this underground wonder.
Jewel Cave National Monument is a maze of passages featuring over 208 miles of mapped cave and tunnels.
Luckily, cave tours are offered to keep you on the right path.
This amazing natural landmark is sure to hold many mysteries to this day, attracting explorers from all over!
Once you've explored the wondrous caves and passageways below, you can also spend time hiking trails along the surface.
There are plenty of pathways to take, ranging from easy to moderate in difficulty.
Even more, you can observe the native wildlife and take in the beauty of the summer wildflowers!
9. Good Earth State Park
Surrounded by beautiful lakes, rivers, and streams, the Good Earth State Park in Sioux Falls is a must-visit with the family!
With miles and miles of perfect prairie and woodland hiking trails, you can spend a lovely day winding through grasses and trees at Good Earth State Park.
You'll be immersed in the natural beauty of South Dakota!
Good Earth State Park is one of the oldest historic areas in the country where you can learn about the past.
Enjoy learning about the indigenous cultures and history in the large Visitor Center found at the park.
You can also spend the day enjoying the sun and following the trails that lead to the magnificent Big Sioux River.
You'll find plenty of room to stretch out, take in the breathtaking views, and simply relax with family at this South Dakota state park!
10. Lewis & Clark Recreation Area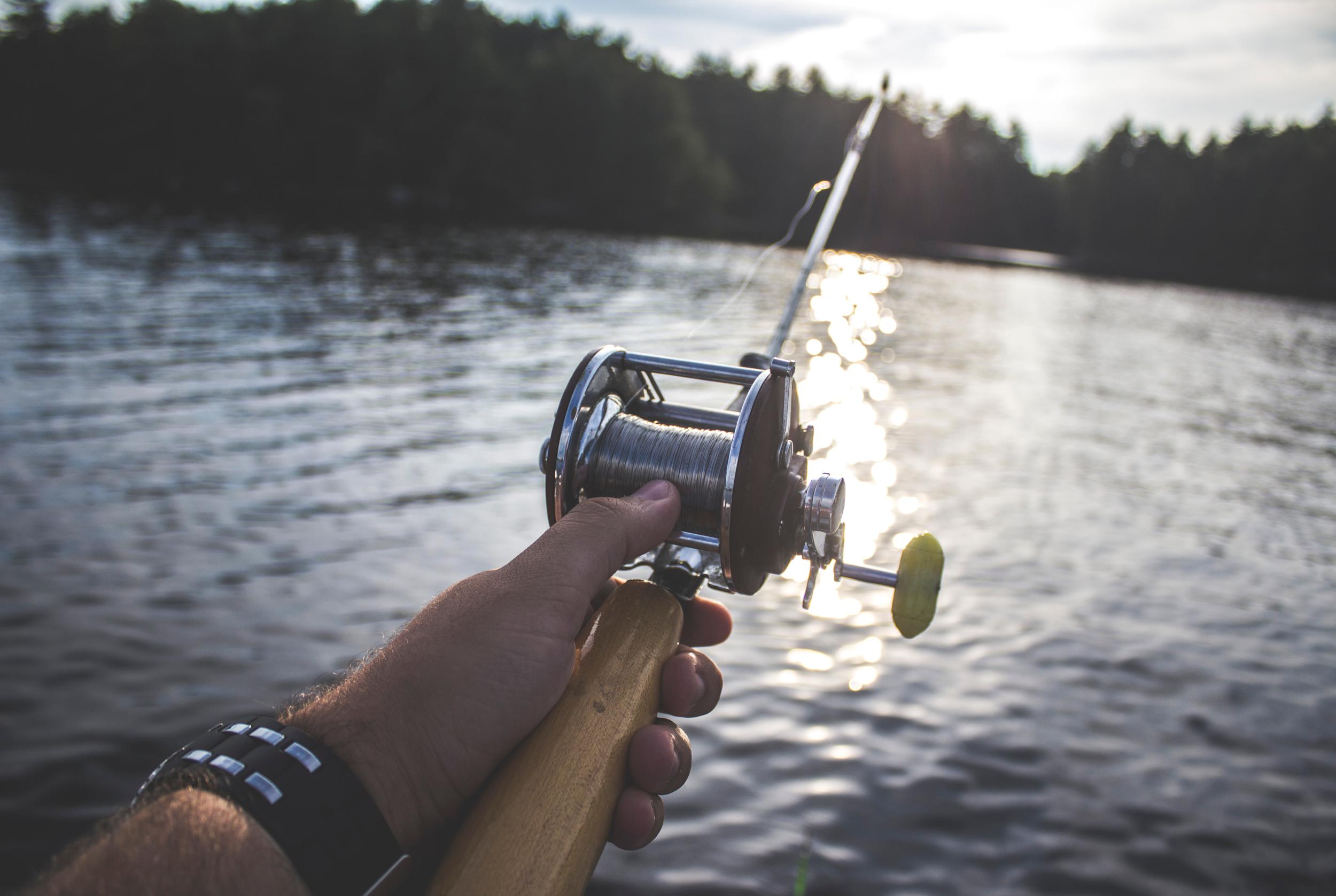 If you're a water lover, then you should definitely consider a trip to the Lewis & Clark Recreation Area!
This is one of the best family-friendly resort parks that South Dakota has to offer!
Here you'll enjoy sandy beaches, camping cabins, marinas, and more!
Lewis and Clark Lake is a popular destination for water recreation, which means there's no shortage of fun things for families to discover and do together!
For starters, you can enjoy swimming, boating, and fishing.
Other water activities include canoeing, sailing, and paddle boarding.
The recreation area and resort are open year-round. It offers 418 campsites, 19 cabins, and 1 tent-only campsite to choose from.
If camping and splashing in the water aren't enough, you can also go on a birdwatching adventure, explore on horseback, and snowshoe in the winter months!
You and your family will love playing games and picnicking on the beach together!
Family-Friendly Fun for Everyone!
As you can see, South Dakota is a beautiful state filled with amazing natural wonders!
From fascinating caves to gorgeous wildflowers, these long-time tourist destinations have something for everyone!
As some of the best South Dakota state and national parks, you'll love planning your next family vacation or solo adventure in one of these stunning locations.
Soak up as much nature as possible while visiting South Dakota- it truly is breathtaking!
For more stunning sights to visit or spend a day at, visit Destinations Travel Guide!