Australia is a country filled with adventure, history, natural beauty and culture.
It's no wonder that so many people dream of visiting this beautiful country!
We've put together a list of the 19 best places to visit in Australia and the pacific while you're on your vacation!
The options in Australia are endless, and there is something for everyone! Enjoy!
Maybe next time you want to try somewhere more tropical? Try 17 Must Do Excursions in Cozumel, Mexico!
1. Gold Coast
The Gold Coast is one of the most popular tourist destinations in Australia.
It's located on Australia's east coast and has a subtropical climate year-round with average daily temperatures ranging from 14 to 32 degrees celsius (57-89 degrees Fahrenheit).
The Gold Coast offers visitors countless attractions including some world class theme parks, beaches, shops and restaurants.
If good surfing is what you're after than the Gold Coast is exactly where you'll want to be!
There is even an area called Surfers Paradise where you can find the world-renowned surf break 'The Superbank'.
If you're lucky enough to visit australia during summer time (December to February), then be sure to book a ride on The Surfers Paradise Rooftop Cinema.
This is an 11 storey high cinema that screens movies every night from sunset onwards!
2. Karijini National Park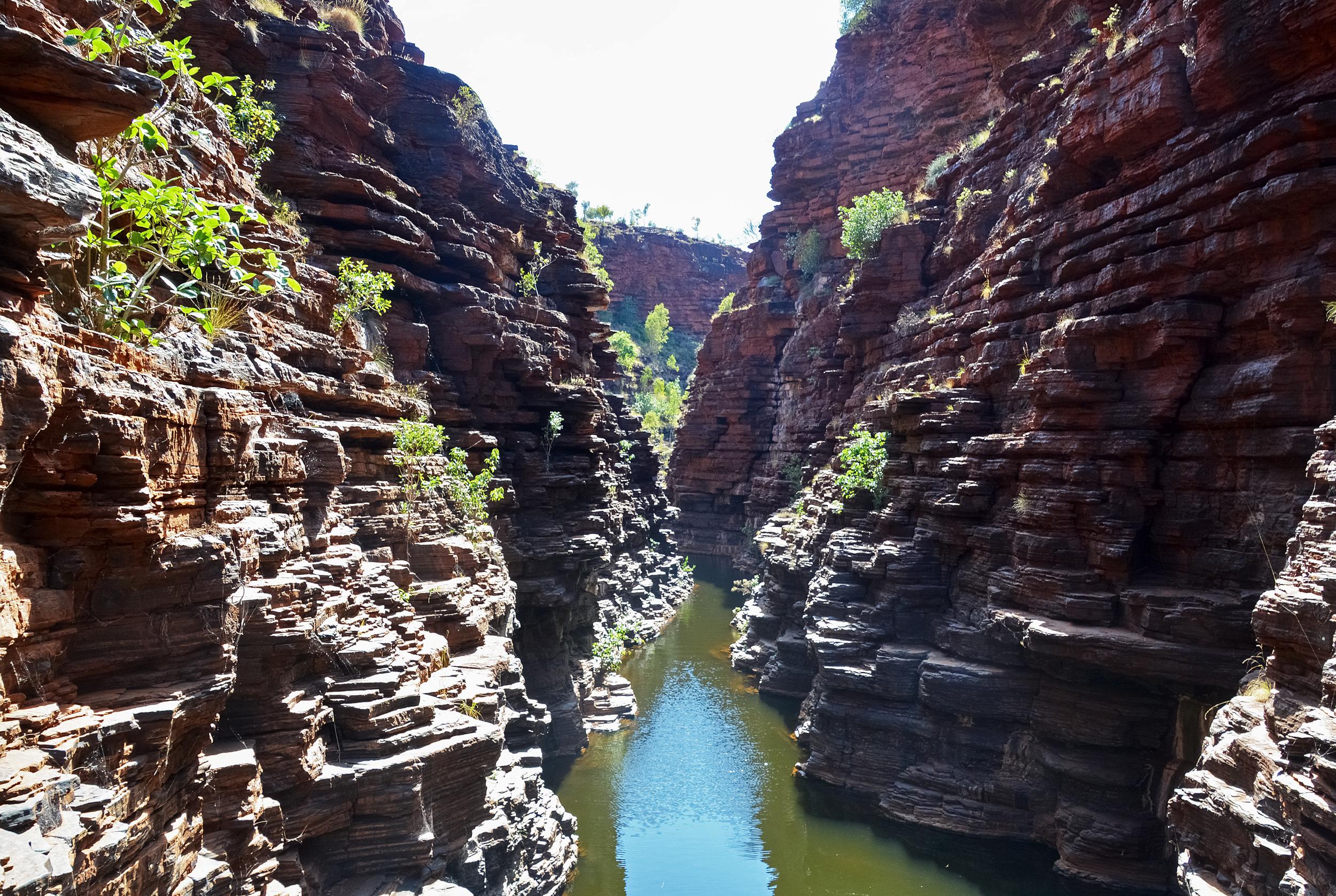 Karijini National Park is an Australian national park in the Hamersley Range.
It also protects a vast system of deeply cut gorges, dramatic waterfalls and pools, wildflower forests and some interesting rock formations.
This Australian natural wonderland offers visitors multiple ways to explore its diverse terrain including hiking trails that lead through valleys with ancient vegetation clinging precariously to cliff-sides, or scenic walks around man-made lakes.
The Karijini Walkabout Tour allows you to experience this breathtaking environment by walking along pathways dotted with picnic tables where you can enjoy your lunch before continuing on.
If visiting Australia's red centre isn't on your bucket list yet then it should be!
This remote part of Australia is famous for its red sandstone formations, ancient indigenous rock art and sweeping landscapes.
3. Canberra
The Australian capital and seat of government, Canberra is sometimes called 'the bush city'.
Home to a diverse population that includes politicians, public servants and members of the armed forces as well as many local bus drivers, tradespeople and artists.
Canberra offers visitors some excellent examples of australia's modern architecture including Parliament House where you can actually take a tour inside!
Outside this impressive building you will find an attractive artificial lake known locally as Lake Burley Griffin which was created by damming up two rivers in 1928.
It now plays host to recreational activities such as rowing or fishing while also providing residents with water for drinking purposes.
There are plenty more things to see here too so don't forget to include a visit to the Australian War Memorial.
This commemorates Australia's war dead from World War I and II as well as those who served in later conflicts such as Korea, Vietnam, East Timor and Afghanistan.
The australian National Gallery of Art is also worth visiting for its impressive collection of Australian art which spans over 200 years!
4. Alice Springs
Alice Springs is Australia's major inland city and the 'Heart of Australian Outback'.
Home to a population of 30,000 people who are predominantly aboriginal Australians.
There's an important reminder here that in 1872 Alice Spring was the point at which Australia became a unified country!
It also serves as gateway to attractions such as Uluru (formerly known as Ayers Rock), Kings Canyon, West MacDonnell Ranges and Anne Beadell Highway.
Visitors can explore this area by driving themselves or joining one of many tours on offer where you'll see sights like Old Telegraph Station outstation ruins dating back over 100 years ago.
Plans for future development include new roads including The Inland Railway which connects Alice Springs to Darwin.
5. Darwin
Darwin is Australia's tropical city nestled on the Timor Sea.
It was established in 1869 as a port for exporting natural resources such as gold, silver and copper that were discovered nearby.
The population has grown to over 110,000 people who are predominantly of australian aboriginal heritage with some descendants of Indonesian settlers from Dutch times also present.
Darwin serves as an important military base too due to its strategic location near Asia-Pacific region countries including Indonesia!
There are plenty things for visitors to do here including tours through historic buildings where you'll learn about australians living on the northern coast during World War II while watching movies at The Ritz Cinema which plays old classics like Gone With The Wind. 
6. Fraser Island
Fraser Island is Australia's largest island and the world's largest sand island.
Home to a population of just under 300 people who live in something called The Kingfisher Bay Resort which has been developed for tourism purposes including golf courses, horse riding tours, mountain biking tracks or fishing trips out on Fraser River!
Fraser Island is a great place to do some wildlife watching!
There is a wide range of wildlife to see there including dolphins, dingos, whales, wallabies, and many different bird species!
If wildlife watching doesn't interest you there are different water sports, and hikes you can try out on Fraser Island as well!
There are plenty more things to see here too so don't forget about the australian Wildlife Sanctuary which has animals such as koalas, kangaroos and crocodiles.
7. Daintree Rainforest
Daintree Rainforest is Australia's oldest rainforest located in Australian Cape York Peninsula.
It has a population of over 500 people who belong to the Australian aboriginal Kuku Yalanji and Gugu Badhun peoples which are mainly subsistence hunters, fishermen and gatherers.
With many beautiful hikes and trails Daintree is a great option for visitors looking to experience some of the beautiful nature Australia has to offer!
Daintree Rainforest has more than just lush green growth, it is also home to some of Australias best beaches and mountains as well!
Daintree is a beautiful area that you won't want to miss with views you will never forget! 
8. Broome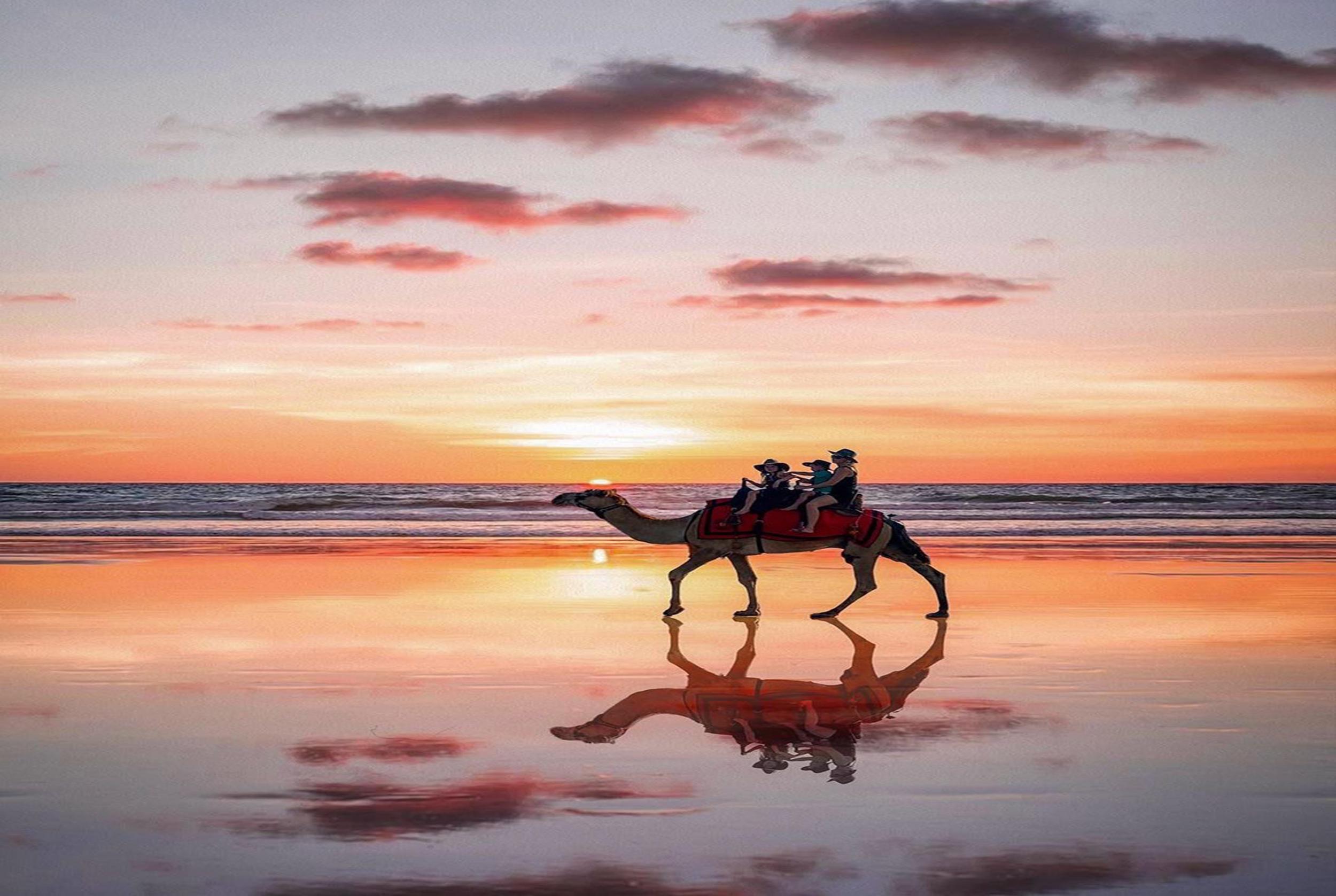 Established in 1866 as a town for European settlers who were attracted by Broome's rich natural environment, it has grown into a major tourist destination with beautiful beaches and tropical weather year round!
Visitors can explore this area on foot or by joining one of many tours where you'll see sights like Cable Beach which was named after its long cable car that takes tourists from top of high dunes down to beach below.
This wondrous piece of Australian coastline stretches for over six kilometers!
The main attractions here are Roebuck Bay – home to wild saltwater crocodiles (watch out!), Hill End Dam – Australia's largest man-made dam and Charlieville House – Australian Aboriginal art centre.
Broome is one of the most iconic places in australia so don't miss out!
9. Kings Canyon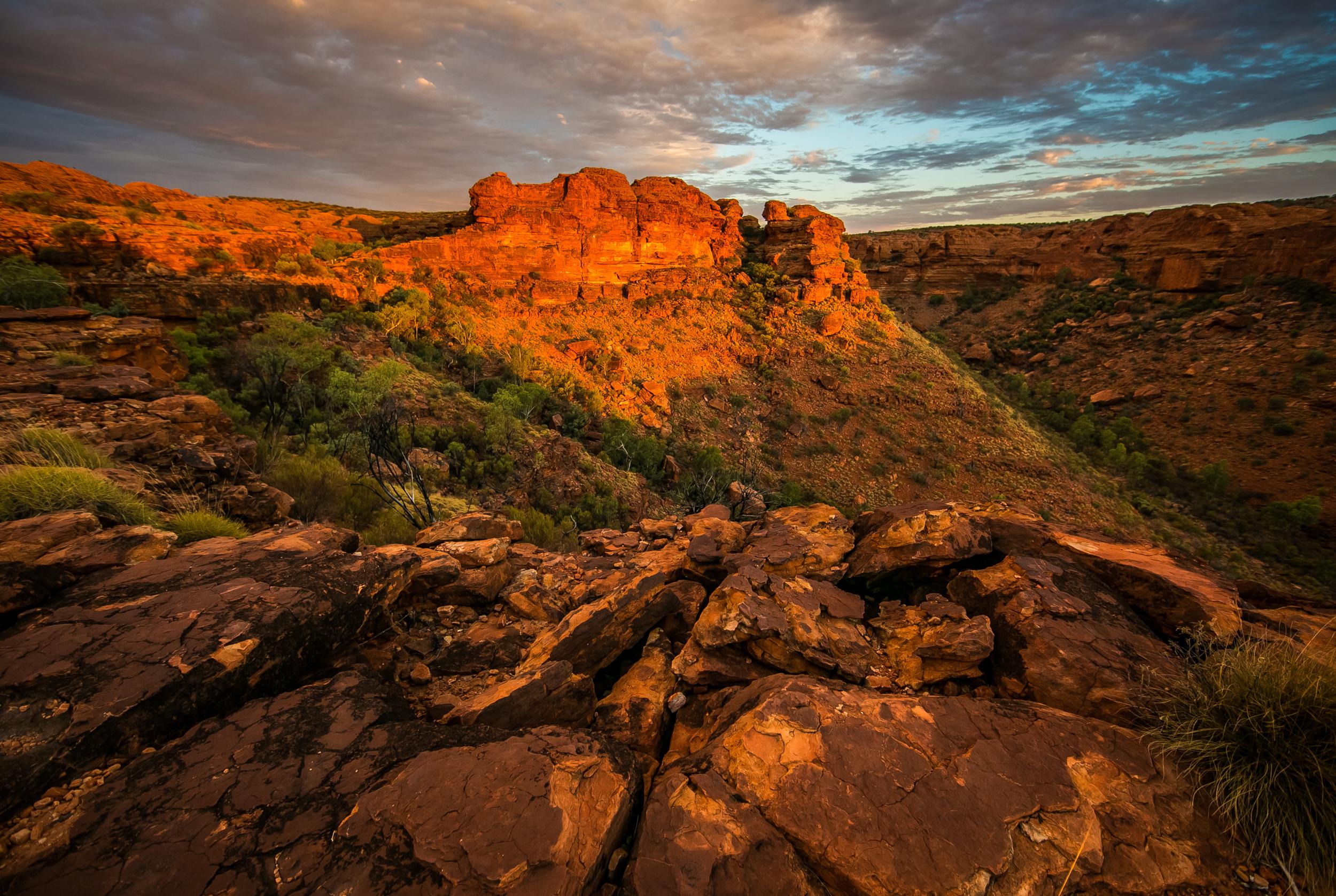 Kings Canyon is australia's longest and deepest canyon.
Near the city of Alice Springs, it was formed by a river that flows into the dry bed below which has created an amazing natural wonder!
The park offers different tours for visitors so there are plenty to choose from but one tour in particular you'll love includes scenic flights over the Australian Outback where you will see sights like Mt Sonder – Australias most spectacular mountain summit (this adventure takes about 45 minutes due to flight times!).
This area also features many ancient rock art sites too including The Olgas with its beautifully painted 1200-year old indigenous murals.
Kings Canyon is home to more than just historic landmarks though because it is also Australias most popular tourist destination.
You'll find a lot of Australian wildlife in this area including red kangaroos, emus and wedge-tailed eagles – so keep your eye out!
Kings Canyon is one place you will never forget!
10. Cairns
Cairns is Australia's northernmost city and it has grown into a major tourist destination with beautiful beaches, tropical weather year-round.
Visitors can explore this area via self guided tours or joining one of many different walks where you will see sights like the Great Barrier Reef – Australia's largest reef system!
It features over 200 islands that are home to amazing marine life such as turtles and dolphins so make sure not to miss out on your chance to snorkel in these waters too because they offer some of the best scuba diving australia has ever seen.
You'll also find Magnetic Island here which draws visitors from all around for its great white sand beaches, crystal blue water and lush green rainforest making it a great australian getaway for people looking to relax and enjoy some time in nature.
Cairns is the perfect place for visitors who love Austalian wildlife too because there are saltwater crocodiles, koalas, kangaroos and more!
It's easy to see why Cairns has been voted one of australia's most beautiful cities so don't miss it out on your next vacation!
11. Adelaide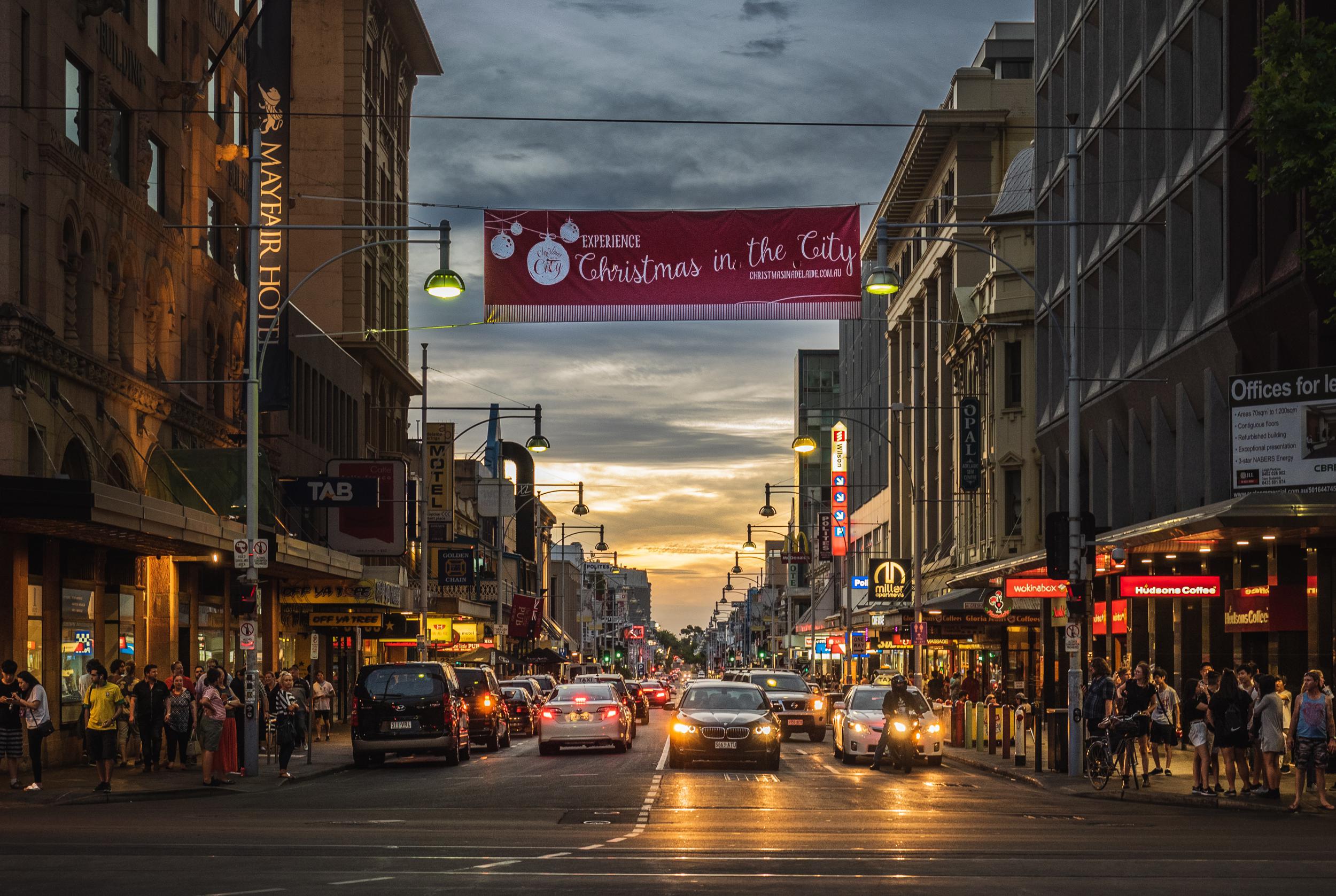 Adelaide is australia's fifth largest city and it has many beautiful sights to see.
Home of the Australian Grand Prix, this city also gets a lot of visitors due to its status as one of Australia's oldest cities too!
The Adelaide Botanic Gardens are home to over 20 gardens so there is always something new for visitors looking for outdoor adventures where they can explore on foot or by bicycle (a perfect way to keep up your fitness routine!).
You'll find more than just plants here though because you will spot black swans, pelicans and other birds that call these waters home with every turn.
The wildlife in this area alone will get any visitor excited but don't forget about all the historic landmarks such as the Adelaide Town Hall which is Australia's oldest municipal building and the wonderful churches found throughout this area too.
Adelaide offers everything from historic buildings to coastal walks, wildlife encounters and much more!
12. Great Ocean Road
The Australian coast has so much to offer that it's hard to pick just one destination but the Great Ocean Road is Australia's most famous coastal drive.
This long stretch of road extends 243 kilometers (151 miles) and meanders dramatically along australias south-eastern coastline with all its beautiful bays, cliffs and ocean views!
You'll find many historic landmarks too such as The Twelve Apostles which are a collection of natural limestone stacks jutting out into the sky at 45 meters high while also being located in some of australia's most dramatic beach scenery; this site was once only accessible by boat before becoming an internationally recognised tourist attraction thanks to movies like "Mad Max".
Along the way, you'll also find Australian wildlife such as koalas and kangaroos who call these forests home.
The Great Ocean Road is a must-see for anyone visiting Australia!
13. Perth
Perth has grown into a major tourist destination due to its amazing weather, beautiful beaches and more.
It is a wonderful, laid back town with plenty of things to do! Whether you're looking to spend time near/in the water, or enjoy the city life this is a great place to do it all!
Visitors will find many different walks in this area such as the Swan River National Park where you can see sights like the Rivers Edge which contains over 20 kilometers of walking trails for all skill levels with plenty of wildlife sightings too!
The Perth Zoo offers up some austalian adventures 24 hours a day by offering an opportunity to spot koalas, kangaroos, emus, turtles or platypuses while exploring what's inside their habitats.
There is also a world famous aquarium in Perth so make sure you pay it a visit while you're there!
There are also lots of open space parks in this region so there is always something new for visitors looking for outdoor fun including the Kings Park and Botanic Gardens which offer up a huge green space for australian adventure with plenty of paths to explore too.
This area is perfect for people looking to get out there on foot or by bicycle because it's never hard to find a safe place to ride around in Perth! 
14. Tasmania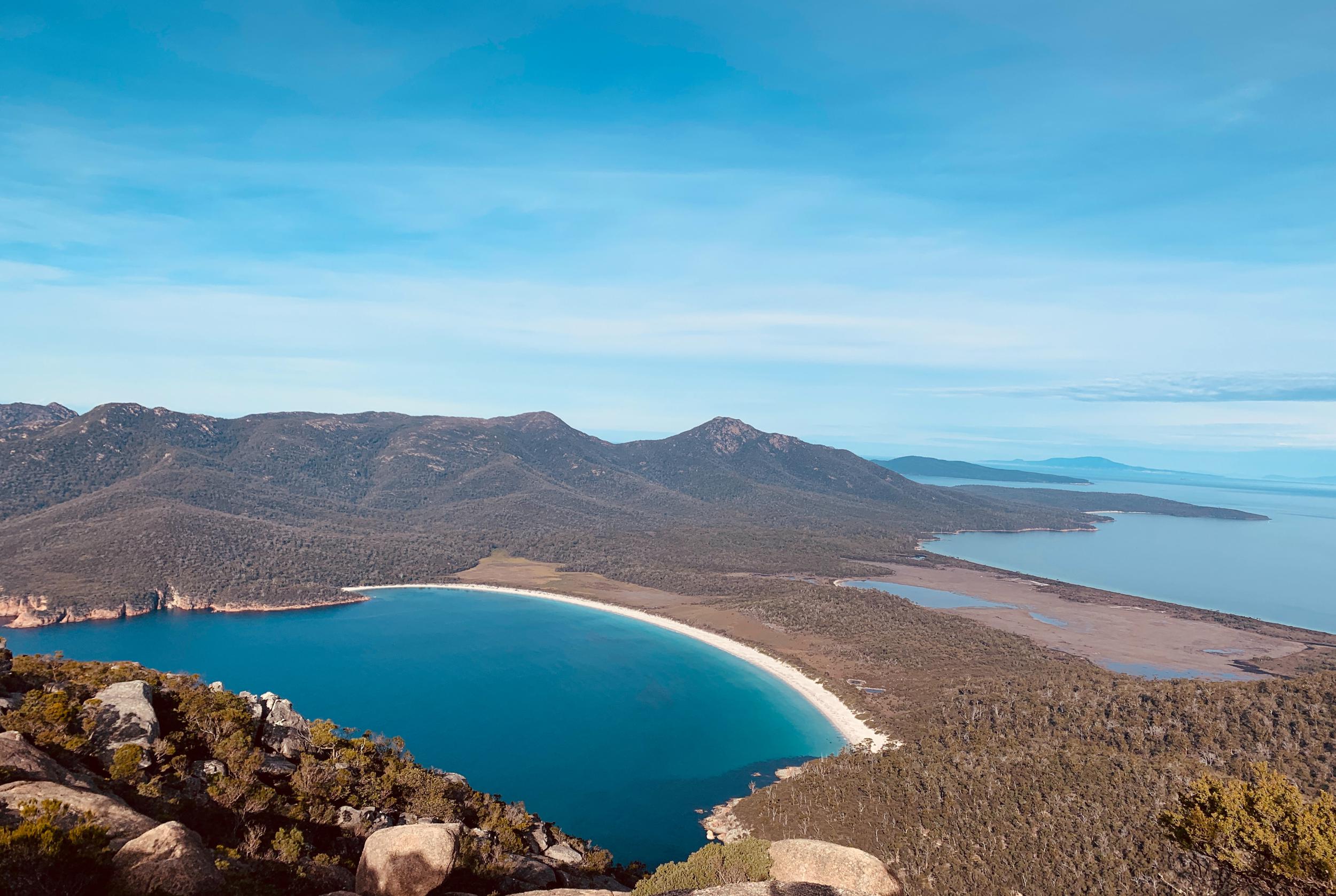 Tasmania is Australia's most south-western region and it has a lot to offer anyone visiting Australian shores.
It contains some of Australia's most rugged, beautiful coastlines which can be accessed by boat or car with 25% of the area being protected as national parks so you're never far from natural wonders like Lake St. Clair National Park where visitors can enjoy camping, kayaking or just taking in the view!
The Tasman Peninsula juts out into an astonishing turquoise bay that surrounds this island full of wildlife such as kangaroos and seals who live near the ocean for easy access to food sources such as fish; when salty air hits your nose there is no question that you're in Australia.
Tasmania also offers up the world-famous Penguin Parade, a colony of little penguins who live on Middle Island and come ashore for some dinner around sunset so be sure to get there early if you want to see them!
There is plenty more too like Wineglass Bay which was once voted one of Australia's most beautiful coastlines; with blue water meeting white sand the scenery here should not be missed by anyone looking for an Australian adventure!
15. Kangaroo Island
Kangaroo Island is Australia's third largest island and it can be reached by ferry from Cape Jervis on the Fleurieu Peninsula.
There are many different things to do on Kangaroo Island with beaches, hiking trails, historic sights and more there is always something for visitors no matter their interests!
For people looking for marine adventures there are opportunities to go scuba diving or take a boat tour through some of Australia's most pristine sites like Seal Bay Conservation Park which boasts beautiful wildlife such as white-bellied sea eagles who live close to this area; other popular destinations include Flinders Chase National Park that offers up an amazing range of Austalian wonders.
The best way to get around kangaroo Island is by car or bicycle as there are plenty of safe places to ride and many Austalian adventures waiting for intrepid explorers.
A visit here will never be wasted because there is classic Australian adventure around every corner!
16. Whitsunday Islands
The Whitsunday Islands are Australia's tropical paradise and they can be found off the coast of Queensland.
The Whitsunday Islands are unspoiled destinations that have been untouched by tourism so visitors here will find Australian adventures waiting for them at every turn!
Here you will find one of Australia's best beaches; Whitehaven Beach which offers up soft white sand, clear waters perfect for snorkeling or simply relaxing and plenty of wildlife such as dolphins to spot from shore too.
For people looking for adventure, there are opportunities to go sailing on various boat tours where you'll get to see some amazing islands like Bush Island before exploring inland areas with walking trails through lush forests while taking in views over the blue sky and ocean.
There is plenty to see here so visitors should never leave Australia without visiting the Whitsundays!
17. Kakadu National Park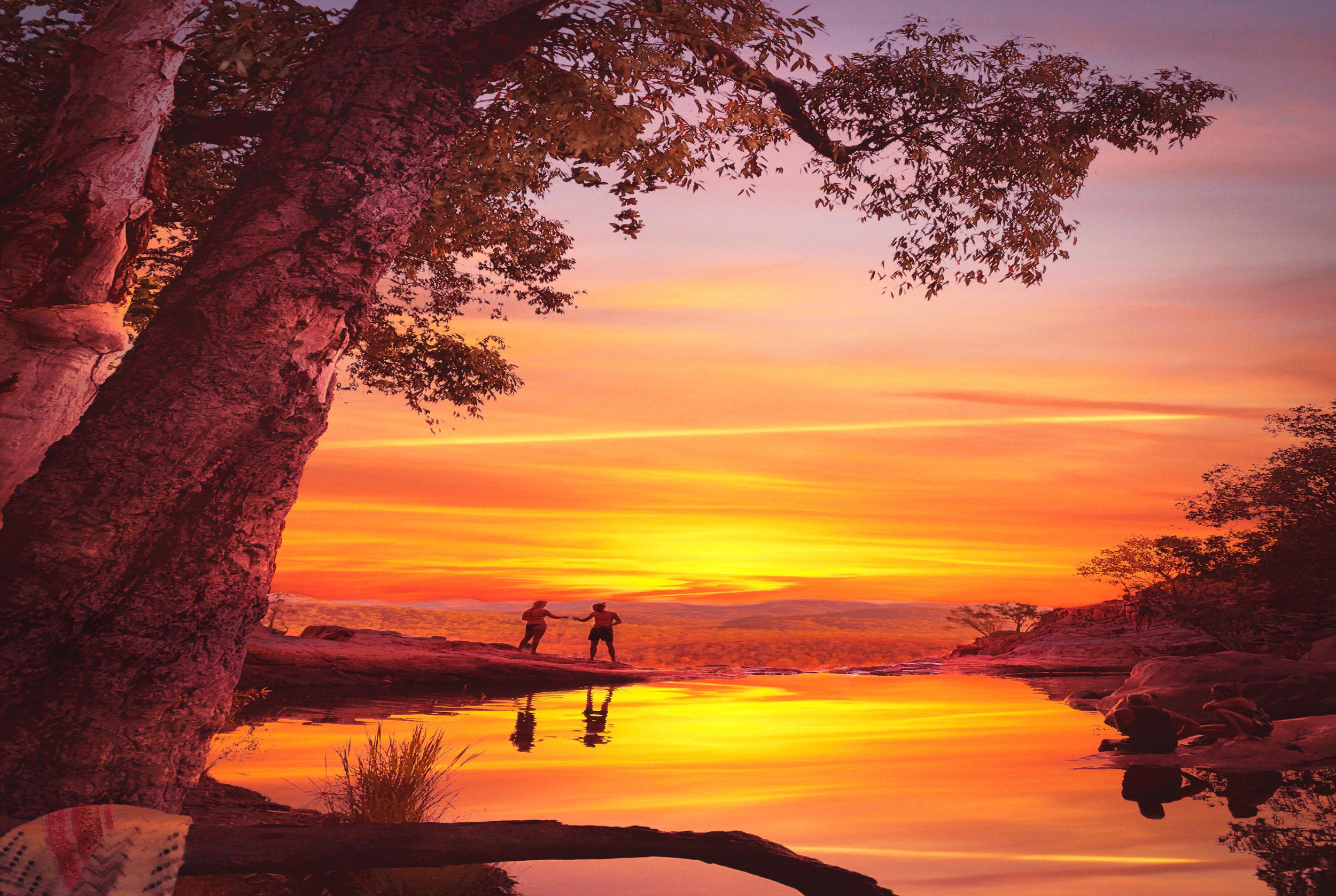 Kakadu National Park is Australia's largest national park and it offers a glimpse at Australian history.
Visitors will find many different things to do in Kakadu National Park with camping, fishing, wildlife watching or just enjoying the scenery of this great Austalian wonderland!
Some popular destinations at Kakadu National Park are Gunlom Falls which offer up amazing views over waterfalls where visitors can find kangaroos munching on grass nearby; other spots include Nitmiluk Gorge that showcases beauty like no other as you explore through some of Australia's most stunning hidden gems before coming across the breathtaking Blue Lagoon!
It should be easy for anyone looking for adventure because there are plenty of places at Kakadu National Park to discover any Austalian adventure you can imagine as Australia's best waits to be explored!
18. Great Barrier Reef
The Great Barrier Reef is Australia's most famous attraction and it should be on every Australian traveler's list.
The Great Barrier Reef can only be found off the coast of Queensland where visitors will experience wonders like a marine wonderland with over 400 different types of colorful coral including some that are not seen anywhere else in the world!
Some popular destinations here include Lady Elliot Island which has been set aside for nature conservation; Heron Island offers up opportunities to explore rocky shores, sandy beaches or even observe turtles nesting while Green Island provides access to natural beauty without many crowds around.
Snorkeling at the Great Barrier Reef is Australia's most popular activity!
The colors and variety of fish you will see are unmatched and a must see while visiting Australia!
19. Sydney
Sydney is Australia's most popular destination and offers up a wide range of Austalian adventures for all tastes.
It is one of Austalia's oldest cities with many different sights to explore that will be an amazing experience!
Some popular destinations in Sydney include Bondi Beach which was voted the number one beach in Australia by TripAdvisor; The Rocks which showcases Austalian history from convict days until today while visiting museums, galleries or restaurants along the way; other options are Darling Harbour where you can enjoy shopping at water front stores before taking on some thrilling rides like Wild Mouse Roller Coaster after lunch at Raglan Road Irish Pub.
There are so many great attractions here such as the Sydney Opera House that looks over Sydney Harbor with its unmistakable silhouette or the Sydney Tower where one can take in Austalias most beautiful panoramic views from a height of 328 meters.
There are many Austalian adventures to be had here so visitors should never leave without exploring this amazing city!
Conclusion
There are many things that make Australian tourism so appealing but the people might be what makes Australia really stand out!
Australians have been known for being very friendly and welcoming as well as laid back while also enthusiastic about life.
Whether you're traveling solo or with your family, friends or partner, Austrailia will provide you with unforgettable memories that will last you a lifetime!
We hope this article of the best places to visit helped you plan the perfect Australian vacation for you! And be sure to check out Destinations Travel Guide for all your future vacation needs!