Northern California is a top destination for outdoor lovers!
With its varied terrain of mountains, beaches, and rivers, Northern California has something to offer every type of camper.
You can reconnect with nature and spend quality time with family surrounded by the sights and sounds of the great outdoors!
From cozy cabins, perfect for that family getaway you've been planning, to rustic campsites off the beaten path for those seeking an escape from civilization.
Northern California has it all and your family is sure to love it! (Be sure to check out these 15 camp spots for even more California camping fun!)
This article will highlight 12 spectacular camping spots in Northern California for you and the whole family to enjoy!
These campgrounds range from mountainside campgrounds to state park tent sites to gorgeous lakeside locations.
The variety of Northern California's amazing campgrounds will have you feeling closer to nature in no time!
Enough waiting- let's get started!
Here are 12 family-friendly destinations that will have your loved ones talking about the camping trip long after it's over!
1. Shasta-Trinity National Forest
Feeling adventurous? How about a camping trip to the Northern reaches of California at Shasta-Trinity National Forest!
The Shasta-Trinity National Forest is the largest national forest in California and offers plenty of camping, stunning views, and tons of outdoor recreation.
Here you'll find over 20 developed campgrounds, along with plenty of dispersed camping along the way.
Shasta Lake is one of the most popular destinations in Shasta-Trinity National Forest, admired for its shimmering beauty and water-skiing potential.
The Shasta-Trinity National Forest is full of pine, oak, and fir trees, as well as spectacular views of the potentially active volcano, Mt. Shasta.
What a thrill, right? And, if you're hoping to ditch the crowds and find a little extra peace and quiet, be sure to check out the McBride Springs Campground near me!
You can listen to the chirps and tweets of the birds. This forested area provides the perfect backdrop for an adventure-filled camping trip!
This scenic camping sitein california is just one example of the many camping options available in Northern California, but it's absolutely perfect for those wanting to pitch a tent and escape into nature for a while!
2. Redwood National and State Parks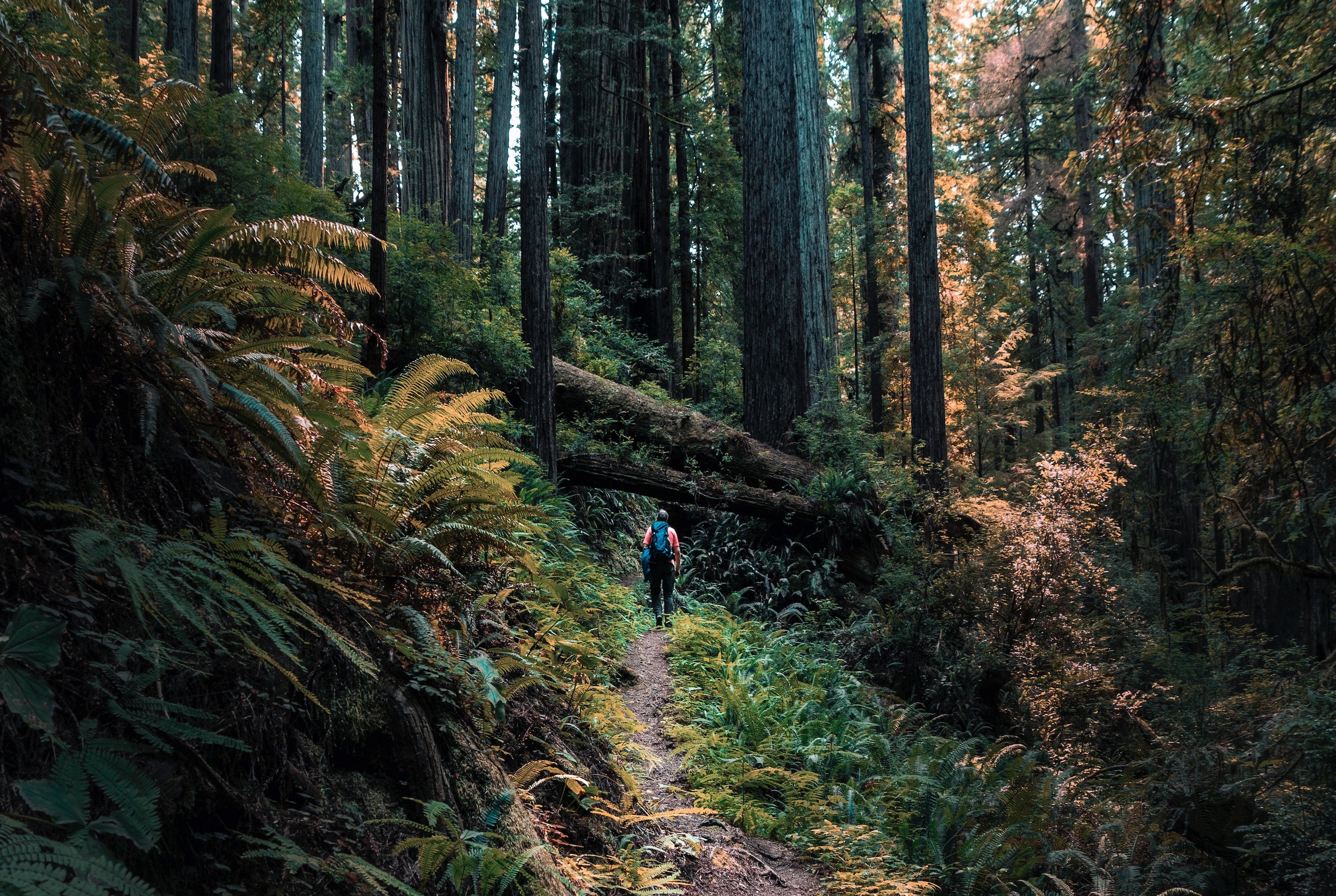 If visiting the giant redwoods isn't on your bucket list, it should be!
Redwood National and State Parks offer a wide range of outdoor activities, from hiking to scenic drives to wildlife viewing- not to mention they're home to the tallest trees on Earth!
This stunning park includes diverse ecosystems and a vast array of plants and animals!
You can camp under the rare redwood trees and point out the beautiful new and old growth all around you! You can also enjoy fishing, swimming, and sightseeing!
One of the best campgrounds and most talked about riverside destinations within the redwood grove is the Jedediah Smith Campground.
You'll find this campground nestled alongside the Smith River, shaded and protected by towering redwoods.
It also offers easy access to picnic tables, restrooms, a dump station, and hot showers.
You can choose to pitch a tent, bring your RV or trailer, or even spend the night sleeping in your car.
You are sure to find that whatever camping style you prefer is welcome at Redwood National and State Parks.
Your camping experience among the redwoods will be one for the books!
3. Lassen Volcanic National Park
For an unforgettable California camping experience, check out Lassen Volcanic National Park!
This park is located on the southern end of the Cascade Mountain Range in Northern California.
It features a wide range of volcanic geological wonders, striking scenery, and plenty of waterfalls!
Lassen Volcanic, a National Park in california covers more than 100,000 beautiful acres of land and offers camping at seven different campgrounds.
Each campground varies in size and accommodations; however Manzanita Lake Campground is one of the more popular sites.
Additional campgrounds beloved by campers include Summit Lake South, Butte Lake, and Warner Valley Campgrounds.
While you're there, don't forget to check out some of the more unique parts of the park like Bumpass Hell and Lassen Peak. They're sure to impress!
4. Big Basin Redwoods State Park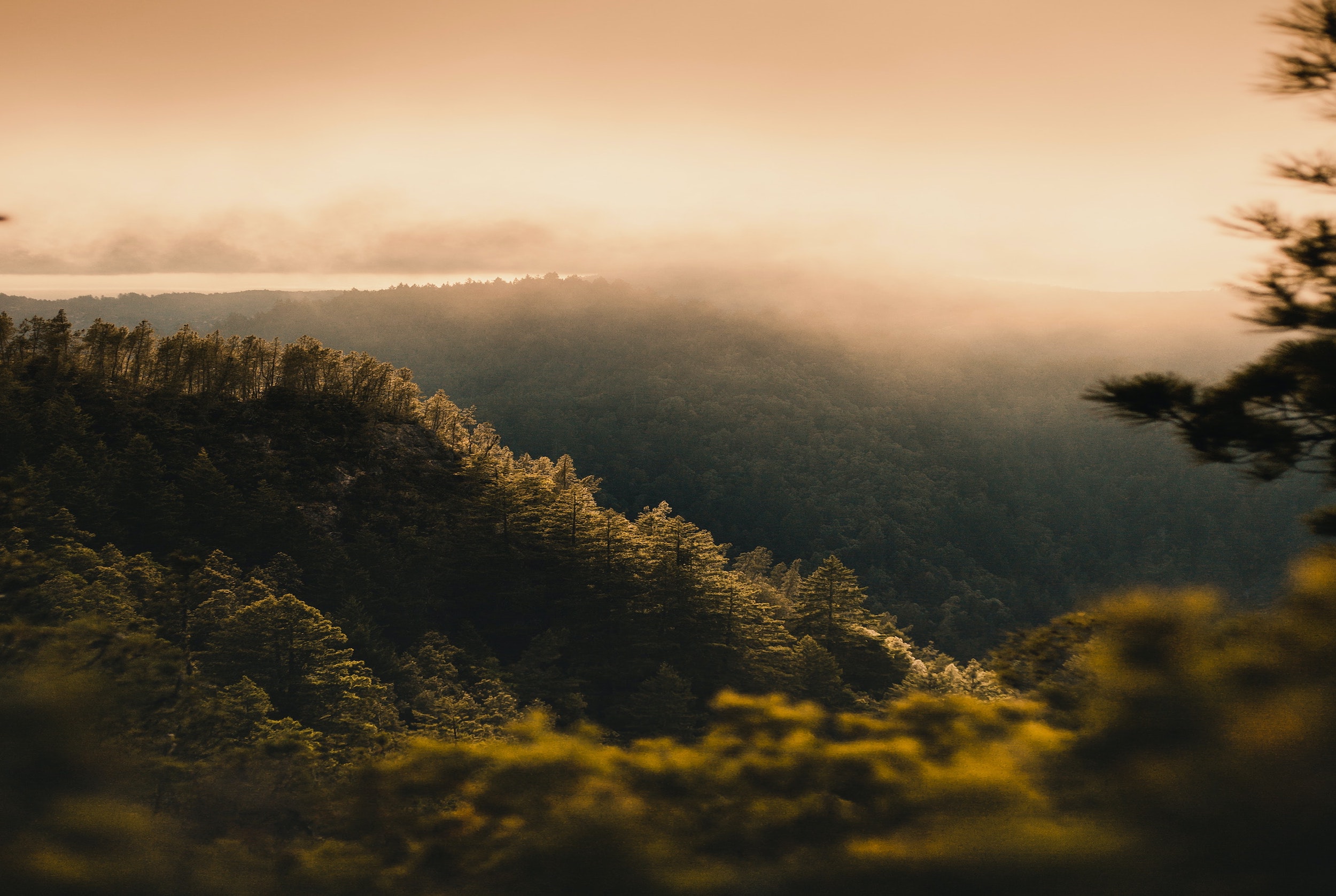 Big Basin Redwoods State Park is one of Northern California's most stunning destinations, as well as its oldest redwood state park.
Located in the Santa Cruz Mountains and set against a backdrop of old growth forests, this park offers visitors a natural escape from the hustle and bustle of everyday life.
This Northern California camping destination is perfect for families with children.
There are plenty of tall redwood trees and cascading waterfalls to play around!
The state park is filled with plenty of family-friendly activities including picnicking, swimming, hiking trails, and mountain biking!
In fact, there are over 80 miles of trails to explore together!
You can choose from a number of campground options when it comes to camping at this Santa Cruz Mountain destination.
From Upper and Lower Blooms Creek, Huckleberry, Sempervirens, and Wastahi Campgrounds.
You'll find adequate space to pitch a tent, a picnic table, and a fire ring for campfires.
5. D.L. Bliss State Park Campground 
This waterside campground is a beautifully located camping destinations located on the west shores of Lake Tahoe.
The campsites on the beach may be small, but they are wooded and surrounded by some truly stunning scenery!
The lake can get fairly busy, especially during the summer, so it's recommended to make a reservation in advance.
Feel free to bring your RV or trailer, but make sure it isn't larger than 18 feet or it won't fit in the campsites!
If you're looking for a bit more space for your tent and family to gather, check out the upper campsites that may feel a bit roomier than the lower beach sites.
The D.L. Bliss Campground is known for its beautiful and expansive beach, as well as the easy swimming access to the refreshing waters of Lake Tahoe- perfect for families!
And be sure to bring your camera for all the gorgeous picture-perfect moments!
6. Peninsula Campground
This California camping destination is a favorite among families as it features a super fun lake- Folsom Lake! 
 Peninsula Campground is known for its family-friendly atmosphere, plus there are plenty of nearby activities for kids to enjoy.
Think about all of the family-friendly adventures you can have while camping lakeside!
From biking to hiking to picnicking by the water, you'll have a blast playing and making memories all day and night!
Reservations are accepted, so plan ahead and reserve one of the 34 large tent campgrounds.
Each campsite features a picnic table and a fire ring. There are also flush toilets and potable water available.
7. Oh Ridge Campground 
The Oh Ridge Campground makes the perfect spot to set up base camp for exploring the impressing Eastern Sierra Mountains!
It's a very family-friendly camping location with excellent access to crystal-clear June Lake!
Pack up your tents and paddle boards and get ready for a great mountain getaway!
The campsites at Oh Ridge Campground are within walking distance to the water.
This lake is perfect for swimming, fishing, kayaking, and paddle boarding.
If you're looking for a more relaxing time, bring a blanket and a good book to read alongside the shoreline.
This is a larger location with the majority of campsites offering fire rings, grills, and picnic tables.
You'll also find flush toilets and drinking water readily available.
Not all of the campsites have shade, but the ones that do feature beautiful pines and aspen trees.
It's a great place for families and friends to gather round and get to know each other better!
8. Kirby Cove Campground
If you're looking for Northern California camping with a view, check out Kirby Cove Campground!
This beach campground is a bit of a hidden gem, tucked away on the north side of the Golden Gate Recreation Area.
There are just five available campsites at this campground, all of which are only available by reservation!
You'll definitely want to plan ahead and reserve a spot here early.
Camp on the beach alongside the water and enjoy. breathtaking views of the Golden Gate Bridge!
It's a gorgeous location for a little getaway if you're not looking to travel too far out into the woods!
Bring some games, a good book, and your favorite people for a memorable camping experience!
9. Gerstle Cove Campground
Are you big into beach camping? Because if so, this is another wonderful beach campground destination!
You'll love taking a relaxing stroll by the water and exploring the State Marine Reserve.
Gerstle Cove Campground is located along the coast of Northern California and offers 30 secluded campsites.
You'll love the privacy you get, even if the campground is actually full! It's the perfect place for tents or car camping.
Although it's not the usual tree-lined camping scenery, the views at this campground are simply breathtaking!
Take in the jaw-dropping beauty and beach camping at Gerstle Cove Campground! It's definitely worth a visit!
10. Minaret Falls Campground
Are you enamored by the idea of hiking? If so, Minaret Falls Campground might be just right for you!
Located in Red Meadows Valley in Northern California, this is a great choice if you're looking to get outside and explore some of California's natural beauty.
This camping destination is big with anglers and hikers who hope to explore Rainbow Falls and Devil's Postpile.
It's a rather small and scenic campground, but it has everything you'll need including the San Joaquin River flowing nearby.
You'll enjoy amenities here like vault toilets and drinking water, as well as fire rings and picnic tables.
One more thing to keep in mind when planning your trip!
Minaret Falls Campground is only available on a first-come, first-served basis.
So, get there early to claim your spot.
It's definitely worth the spectacular view of the Sierra Nevada landscape!
11. Sequoia & Kings Canyon National Parks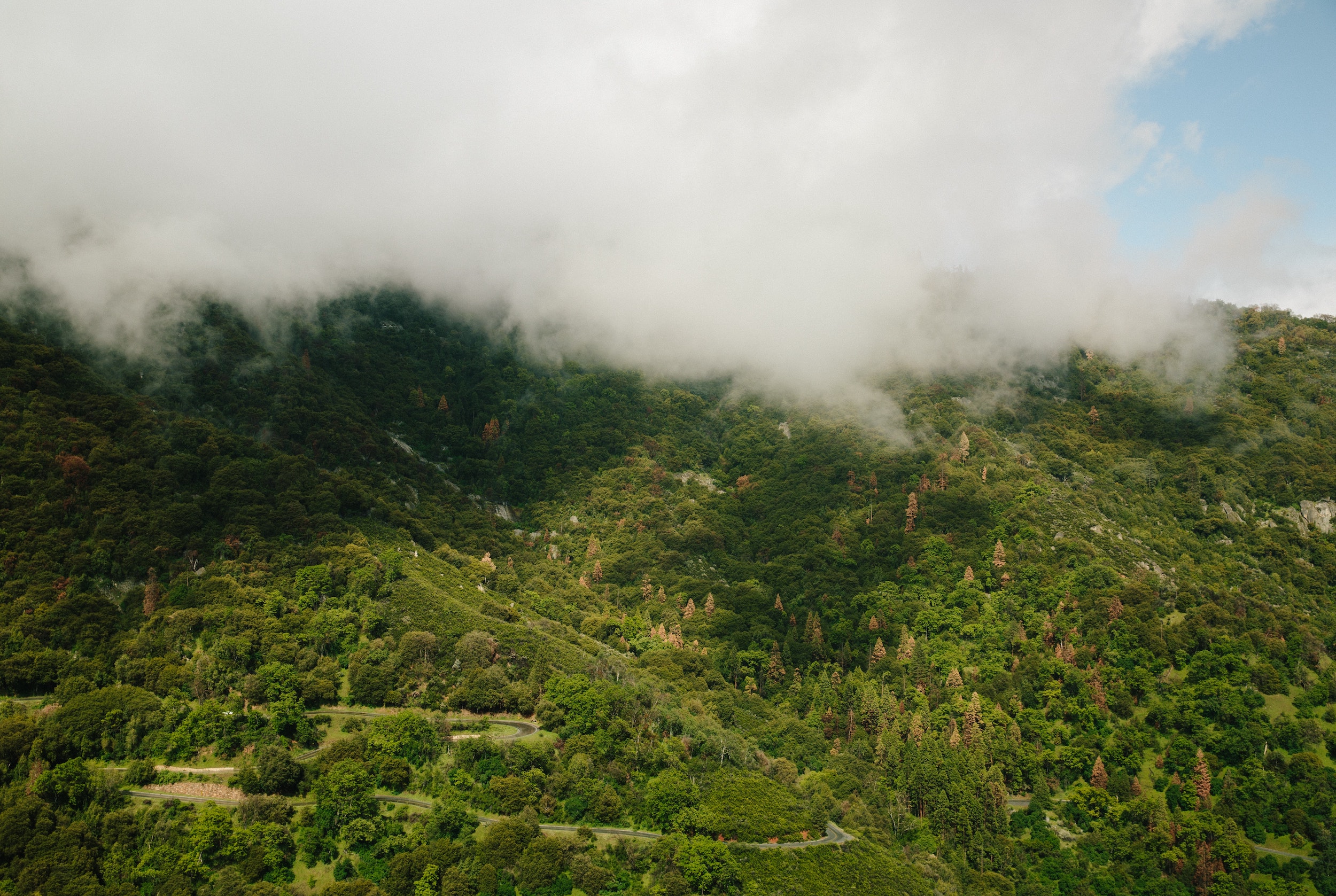 These two National Parks are absolutely beautiful!  There are so many things to see and experience within each one.
From giant sequoias to massive canyons, every inch of it is breathtaking!
Every type of camper is welcome here, whether you enjoy staying in a tent, TV, trailer, cabin, or car.
There are a total of fourteen campgrounds available to choose from in the Sequoia and Kings Canyon National Parks.
You'll love sleeping among the sequoias, hiking to high mountain peaks, and camping under the stars!
Each park is quite large, so be sure to give yourself plenty of time to explore and get around!
Many campgrounds are also first-come, first-served. If you have a specific site in mind, you'll likely want to try and get there early!
12. Pfeiffer Big Sur Campground
You'll enjoy miles of beautiful camping here at Pfeiffer Big Sur Campground!
It's located in the scenic Big Sur, a sight to behold in and of itself.
Spring, summer, and fall are all excellent times to camp at this popular outdoor destination!
This campground caters to all sorts of campers.
You'll have access to showers, restrooms, and drinking water.
Even better, dogs are allowed here as long as they are kept on a leash!
Camp along the Big Sur River or frolic through the meadow campsites.
Either way, you're sure to have an amazing time!
Be sure to bring your binoculars and a camera- you never know what type of wildlife or nature phenomenon you may encounter while out there exploring!
Adventure is Out There
Camping in Northern California truly is an excellent way to get back to nature and enjoy the breathtaking views of pristine wilderness.
This list provides all sorts of locations and campgrounds, catering to a variety of needs for every type of camper.
Whether you're looking for secluded beach camping or want easy access to lakes and hiking trails, Northern California has it all!
Be sure to visit Destinations Travel Guide for more dream camping destinations!
We offer travel guides for all of your exploring needs- happy adventuring!