15 Delicious Dutch Oven Breakfast Ideas for Your Next Camping Trip
Ever found yourself dreaming of a crackling campfire and some fresh mountain air?
If so, it must be time for a camping trip! And what is camping without an open fire and delicious food?
Dutch oven cooking is a camping tradition that dates back to the early 1800s.
This type of cooking offers campers the opportunity to enjoy a tasty, hot meal even while being surrounded by nature and without the luxury of electric cooking appliances. Some might say it's the best of both worlds!
Dutch Oven Cooking Tips
Before we get started with our mouthwatering meal ideas, it's important to consider a few key tips and tricks for a successful Dutch oven experience.
Be Prepared
When you're planning a camping trip, you always want to come prepared.
This especially applies to the food you're going to eat while out in the wilderness. Along with packing your cast iron Dutch oven, you'll want to bring a good pair of oven mitts or campfire gloves.
You will also need something to move the hot coals around, like a shovel or long-handled spade. Both of these items will help keep you from getting burned throughout the cooking process!
Build Your Fire Right and Early
To enjoy some delicious campfire cooking, be sure to properly prepare your campfire area.
This is the spot where your food is going to sit and cook, so you want to make sure it's right and ready to go.
Don't forget to prepare your campfire early as well- cooking a Dutch oven breakfast takes time and no one likes to sit around on an empty belly for too long.
When starting your fire, you'll want to look for a flat surface for your Dutch oven to sit on. Since cooking with a Dutch oven works best over hot coals and not the flames of a fire, you may find it handy to split the campfire area in half.
You can move some of the coals over to one side of the fire pit and keep flames going on the other side in case you need additional hot coals. This is where your shovel or long-handled spade will come in handy!
Let your Dutch Oven Preheat
This is a step that often gets overlooked. Just like an electric oven needs time to preheat, the cooking process will flow better if you let your Dutch oven do the same.
Simply place your cast iron Dutch oven over the hot coals before you put any food in it and put the lid on. This will give it a chance to get nice and warm before the cooking begins.
Keep an Eye on It
Lastly, cooking in a Dutch oven can be a bit unpredictable since there are so many variables that can change each time. This makes it super important to check your food frequently and keep an eye on your food so it doesn't burn!
If things are getting too heated too quickly, go ahead and take the Dutch oven off the hot coals for a few minutes. You can also add some water as needed to prevent scorching. The usual saying might be that a watched pot never boils, but in this case, an unwatched Dutch oven might burn to a crisp!
All right, now that the prep work has been done let's get down to business! With a variety of simple ingredients and a few hungry stomachs, you'll have the perfect combination for a great morning meal! So without further ado, here are 15 yummy Dutch oven breakfast ideas to try on your next camping trip- let's get cooking!
1. Dutch Oven Breakfast Omelet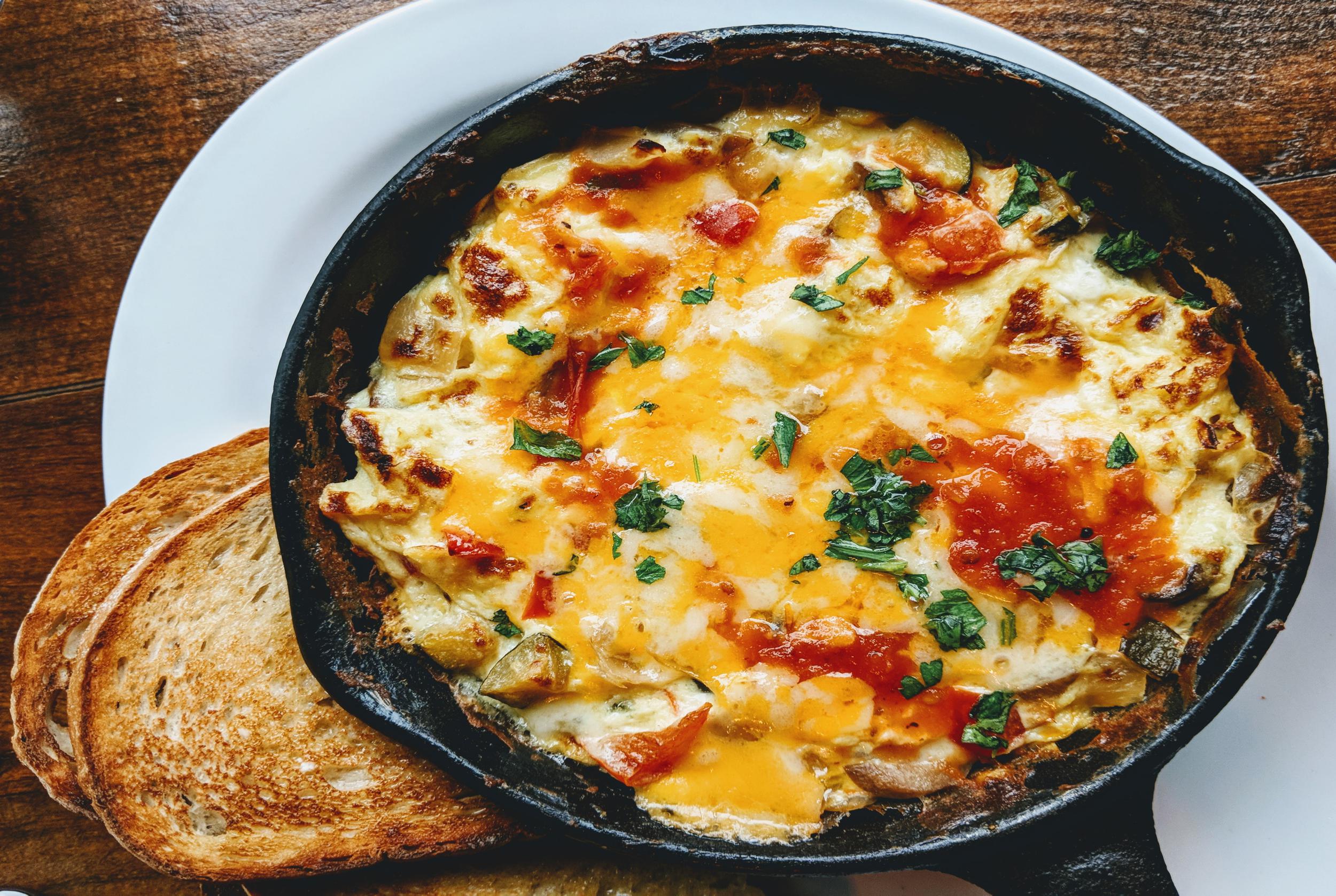 This Dutch oven camping breakfast is quick and easy to make. It calls for:
6 well-beaten eggs
2 1/2 cups of breadcrumbs
1 lb. precooked sausage
2 cups of milk
1 cup of shredded cheddar cheese.
Combine them all and stir. You'll want to prepare the mixture ahead of time and let it sit in your cooler overnight.
When the morning sun rises (or whenever your day begins), pour the mixture into your preheated Dutch oven and let it cook until set. It should have a light brown color to it and can be checked with a fork to make sure it's cooked through.
A perfect way to start the day for the whole family! Just remember that this breakfast recipe doesn't take long to cook, so keep a close eye on it!
2. Dutch Oven Mountain Man Breakfast Casserole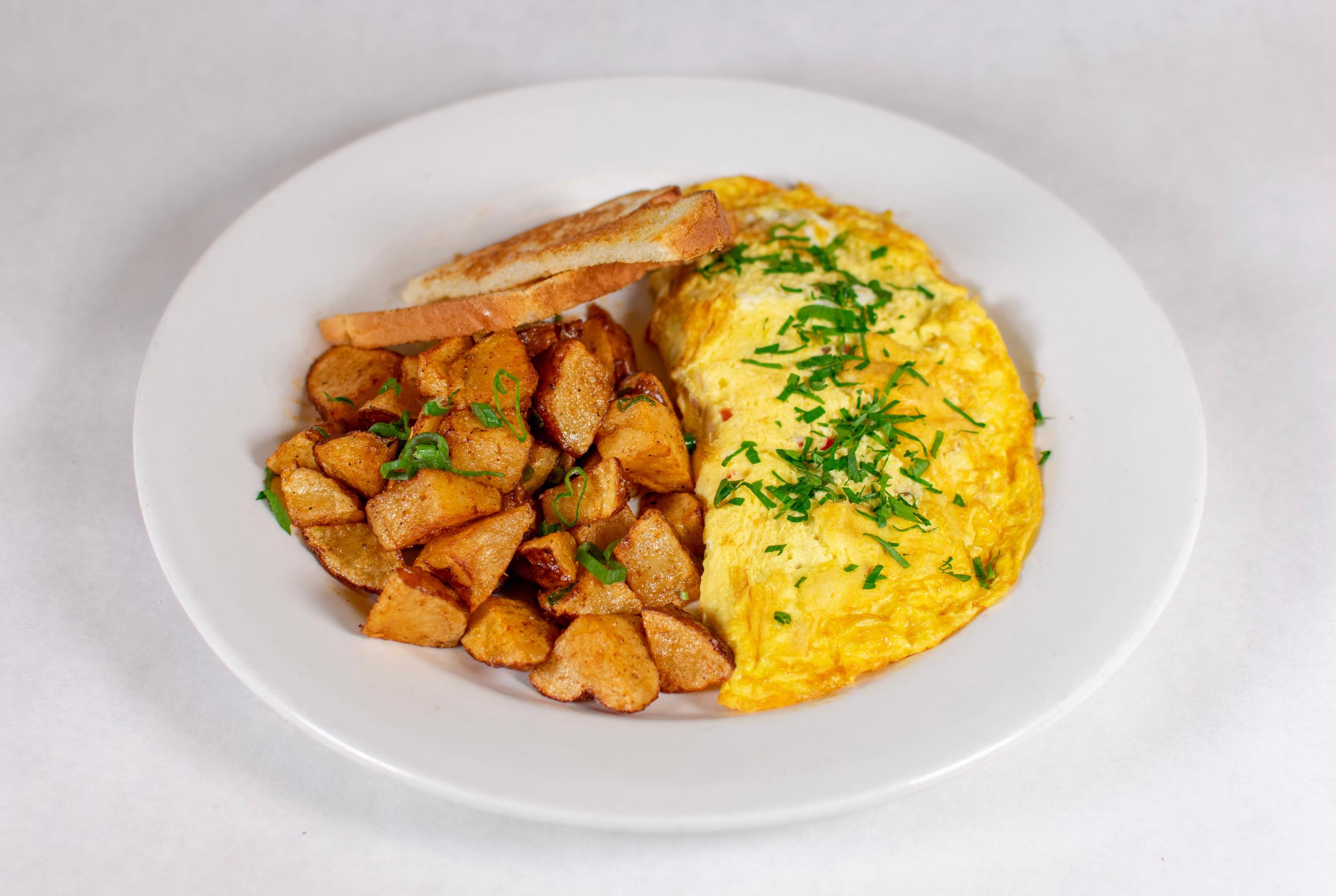 If you're looking for a hearty and filling breakfast idea, this one is always a big crowd-pleaser. This written recipe feeds about 4 people.
This campfire breakfast includes:
1 lb. ground sausage
3 cups of hash brown potatoes
2 cups of diced onions
2 cups of shredded cheddar cheese
8 eggs
1 cup milk or cream (optional)
Brown the sausage before adding all the ingredients together. Add all the ingredients and then season to taste with salt and pepper.
Once you've combined all the ingredients, cook it in a 12-inch Dutch oven for about an hour over hot coals (or until cooked through). It's that easy!
If you're camping with friends or just want extra servings for later, simply double or triple the recipe to meet your needs. And if you don't like certain ingredients such as sausage, just substitute it with what makes you happy!
A few campers may even choose to add sautéed mushrooms, minced garlic, or green onions to their own mountain man breakfast casserole.
Some diced red or green bell peppers would be another great option. It's entirely up to you and your taste buds, so feel free to get creative with this recipe!
3. Dutch Oven Cheesy Gourmet Potatoes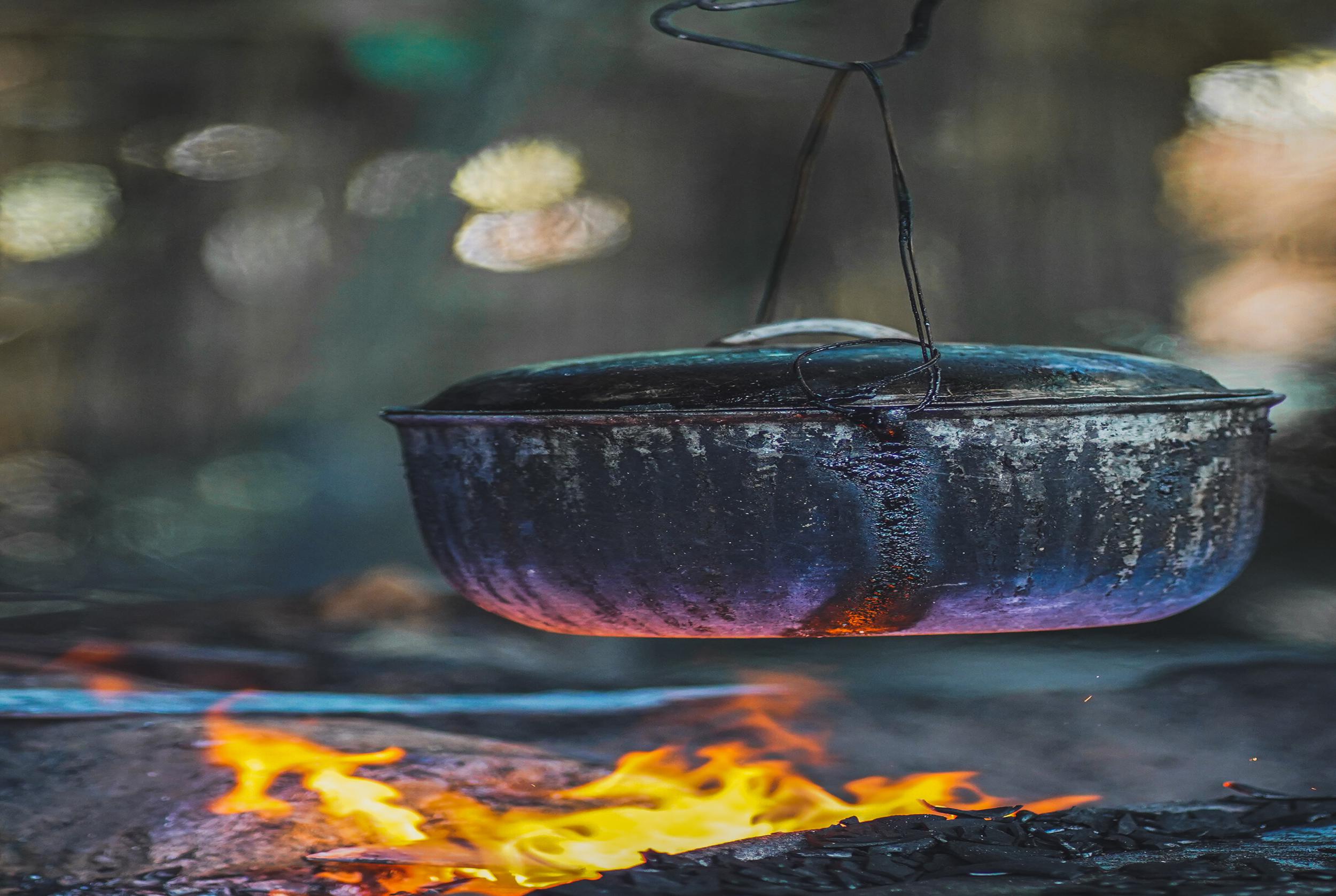 You don't have to make things super fancy and complicated when it comes to Dutch oven cooking. (Unless you want to of course, but that's entirely up to you!)
This campfire breakfast favorite is simple and can be customized to your taste. It can feed as few or as many people as you like, which is why you get to decide how much of each ingredient to add. Overall, this cheesy potato recipe consists of:
Potatoes
Onions
Cubed ham and/or bacon
Green bell peppers
Plenty of shredded cheddar cheese
Don't forget to season to taste with some salt and pepper. Combine the deliciousness and cook in a 12-inch Dutch oven (or whichever size best fits your needs).
When it comes to Dutch oven recipes, some are more strict than others. But this comfort food combination doesn't need exact proportions because it's entirely up to how you like it!
A big fan of ham and bacon? Bring on the meat! Craving some cheesy goodness? Add plenty of extra cheddar cheese on top!
Either way, you'll love eating this hearty dish while visiting with friends and family around the campfire.
4. Blueberry Dutch Oven Pancakes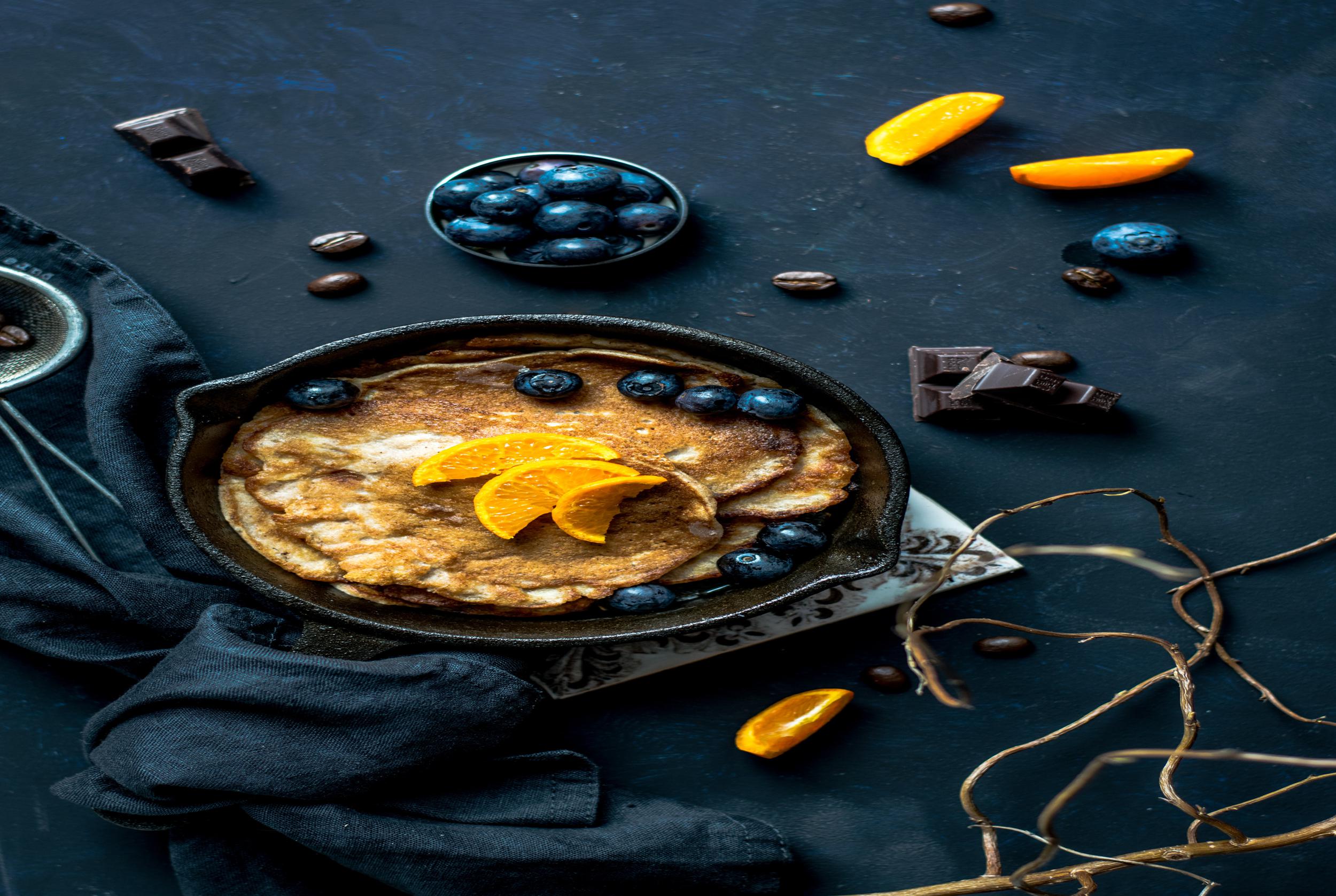 Who else loves a warm and fluffy blueberry pancake? This campfire Dutch oven pancake recipe is easy to make and even easier to eat! Here's what you'll need:
1 cup of blueberries (fresh or frozen)
2 cups of self-rising flour (or all-purpose baking mix, depending on personal preference)
2 tablespoons of vegetable oil
1/3 cup water
1 egg
3 tablespoons of butter, melted
In a mixing bowl, whisk the egg until the yolk and white are well-combined. Add all other ingredients except for the butter and whisk well (until no lumps remain).
Pour batter into your preheated Dutch oven and cook over campfire coals until browned on top (about ten to fifteen minutes), flipping after about five or six minutes. Add butter on top and let it melt all over. And there you have it!
This campfire breakfast is made even better if topped with maple syrup and paired with some chocolate milk and crispy bacon on the side (if that's your thing). It doesn't get much better than that!
5. Dutch Oven Scones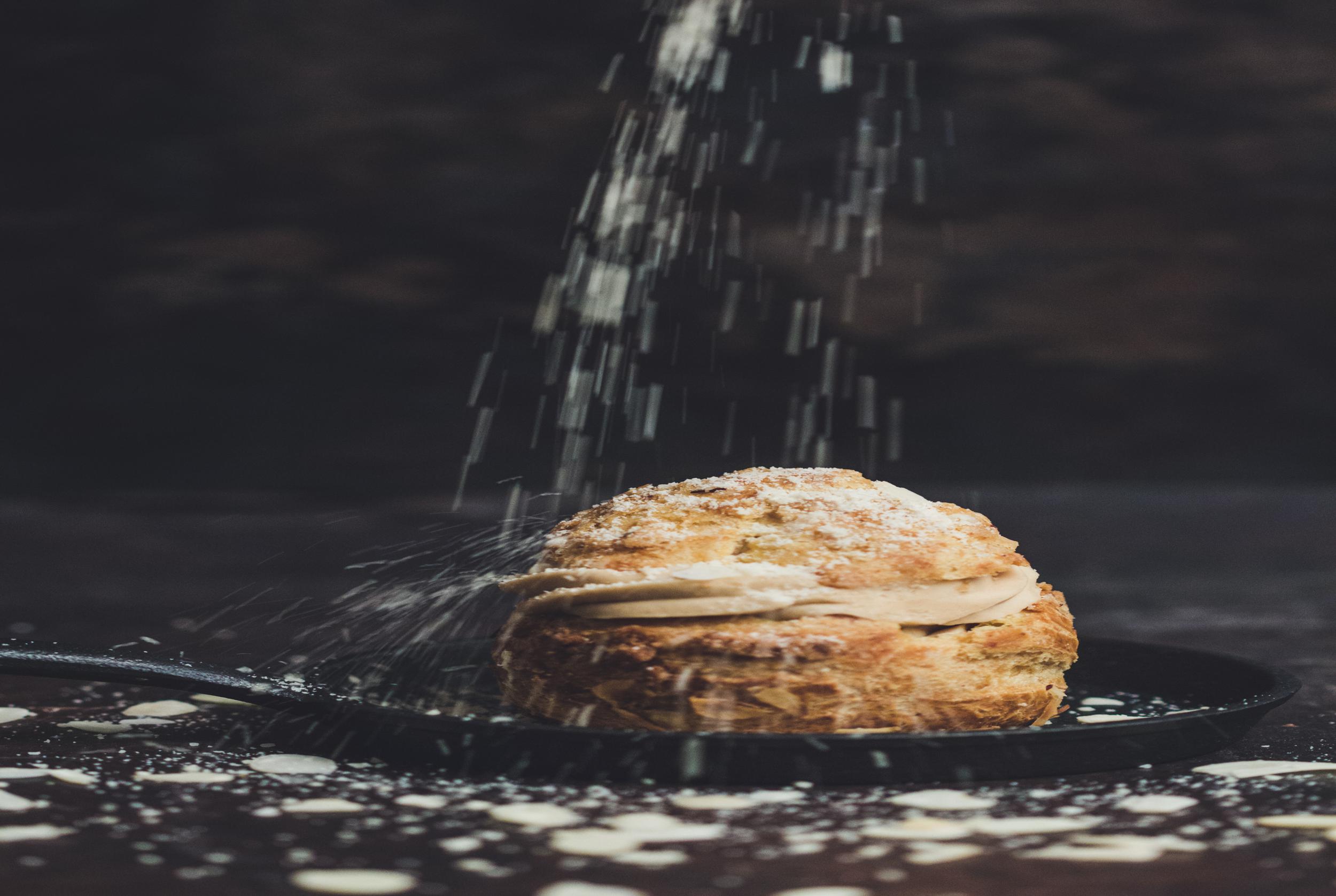 This Dutch oven recipe is the ultimate mix of sweet and savory! And it proves that not every Dutch oven campfire meal has to be full of meat to be worthwhile!
With this campfire scone recipe, you can create a delicious carbohydrate-filled breakfast for some early morning fuel. This breakfast recipe yields approximately 8-12 scones and is made with:
2 cups of self-rising or all-purpose flour
1/4 cup granulated sugar
1/2 teaspoon salt
1 tablespoon baking powder
6 tablespoons of cold butter, cut into pieces
2 large eggs, beaten
1/4 cup vanilla yogurt
1 teaspoon vanilla extract
Heat your campfire coals and preheat your 12-inch Dutch oven for about five minutes. Set aside.
Combine all dry ingredients in a large bowl and then add the cold butter (cut into small cubes) and add them to the mixture as well.
Add the yogurt to the mixture next and stir well. Add the beaten eggs and vanilla extract and mix everything together until it forms a dough.
Drop about 1/2 cup of campfire scone dough onto preheated camp Dutch oven and cook over campfire coals for 20-25 minutes (depending on heat), flipping halfway through cooking time.
The Dutch oven scones are ready when they're golden brown on top with a nice crust! Be sure to let them cool down slightly before digging in, however, or you may burn your mouth!
You can add some butter and sugar on top or eat them plain- whatever sounds better to you at the moment is what you should go with!
6. Sausage, Egg & Cheese Frittata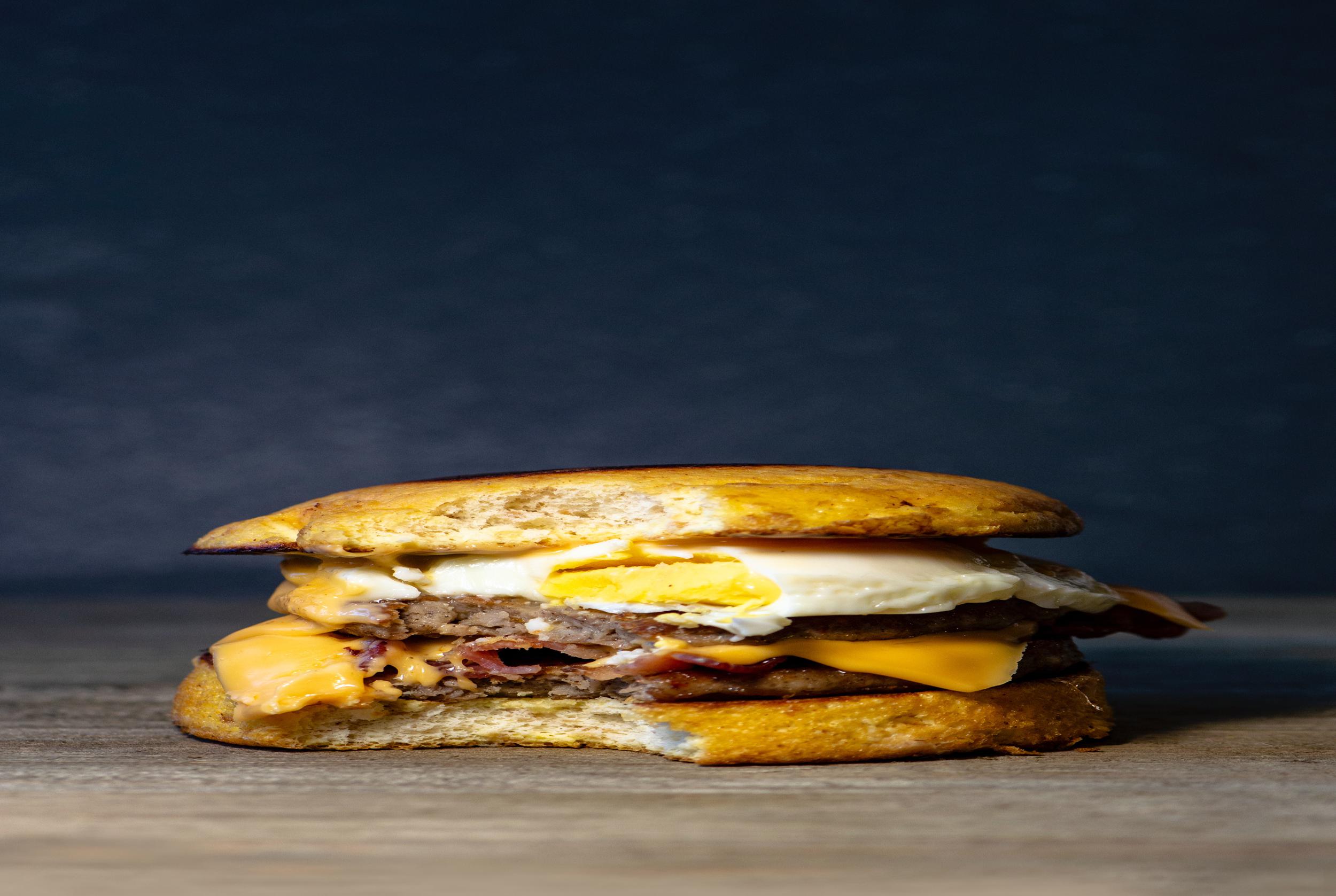 This camping breakfast screams good morning! It's overflowing with egg and cheesy goodness, perfect for keeping you (and your stomach) happy and satisfied on a crisp morning.
It doesn't get much better than that, so here's what you'll need:
1 large sausage, removed from its casing
1 medium bell pepper, thinly sliced
1/4 onion, diced
3 tablespoons of butter
12 large eggs
1 cup of sharp cheddar cheese or Mexican blend cheese
Preheat a 12-inch Dutch oven over hot campfire coals, and then cook the sausage until it is browned on all sides.
Remove it to a plate and allow it to cool down slightly before adding the bell pepper and onions to the Dutch oven.
Once the peppers and onions are cooked through, add the sausage once again and combine it all with half the butter. Spread evenly in the Dutch oven.
Whisk the eggs in a bowl and add them to the Dutch oven, stirring into the mixture. Cook until just set, then mix in the cheese. But save enough cheese to sprinkle on top if you'd like!
Place the lid back on the Dutch oven and allow to cook for a few more minutes, just until the cheese is melted. Remove from heat and serve warm! Delish!
7. Campfire Breakfast Burritos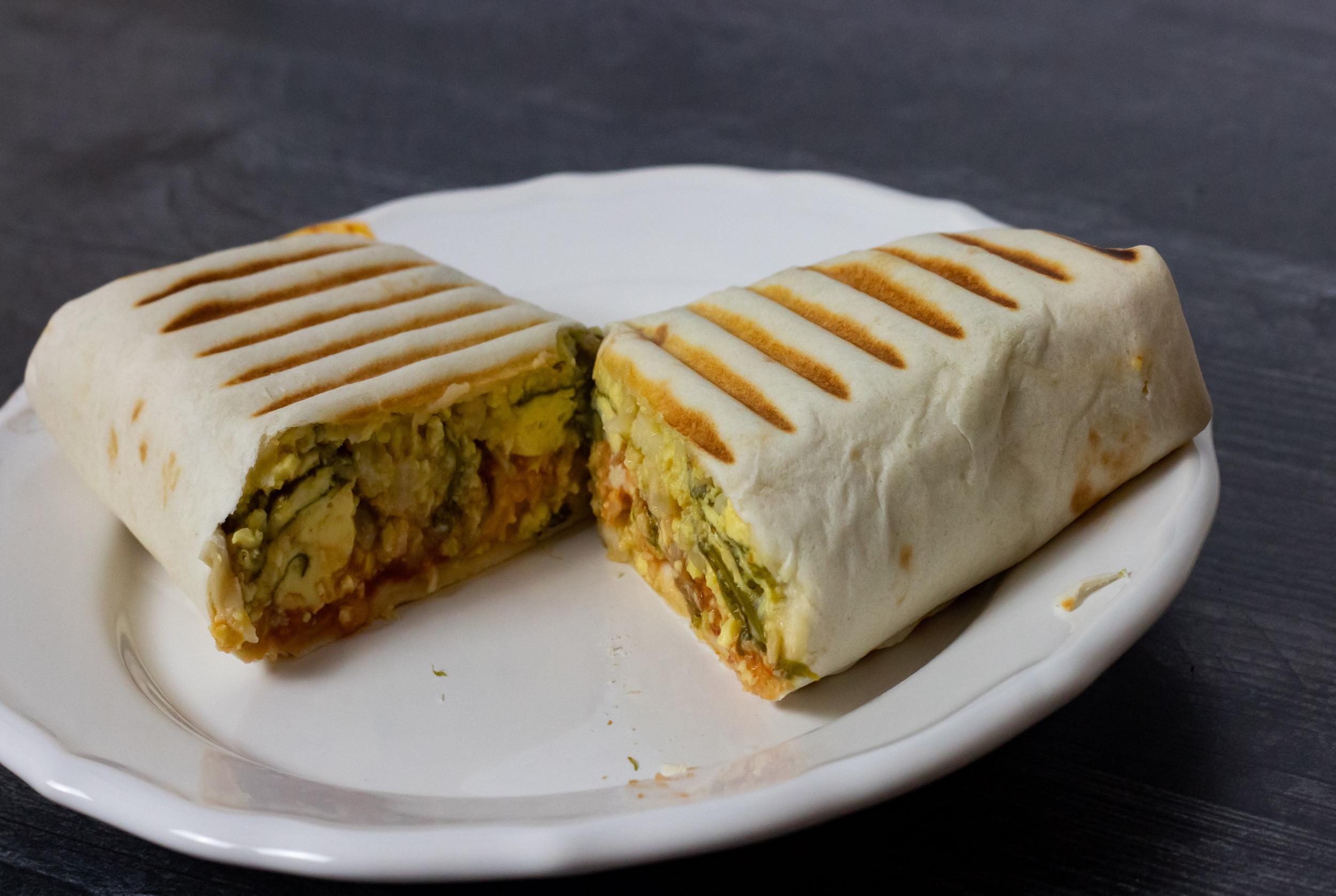 This Dutch oven breakfast burrito recipe is perfect for campers looking for a little kick in their breakfast.
Not to mention, this recipe is full of carbs and protein to start the day off right. If you have a big day of hiking and exploring ahead of you, this breakfast fuel will provide you with plenty of energy! Here's what you'll need:
1 tablespoon vegetable oil
8 large eggs
4 cups of hash browns (frozen/thawed works well)
1/2 cup of milk
1 can of green chili peppers, finely chopped
1 pound of chorizo or Mexican sausage links, cooked and crumbled
8 flour tortillas
Shredded cheese and salsa (optional toppings)
Heat your campfire coals and then preheat your Dutch oven for about 5 minutes. Add oil to the Dutch oven. When the oil is hot, add the eggs and hash browns. Cook until the eggs are set.
Mix in the chili peppers and half of the crumbled sausage. Combine the ingredients well. Drain any excess grease from the Dutch oven before adding the tortillas (two at a time) inside the top of the Dutch oven to warm them up.
Approximately 30-60 seconds should do the trick. This helps prevent the burrito shells from cracking or breaking when filling them with the delicious egg and sausage mixture.
When the tortilla shells are warm and flexible, add one to a clean work surface. Fill with about 2/3 cup of the Dutch oven mixture and sprinkle with shredded cheese if desired.
Fold in two ends toward the center and roll up to enclose all ingredients inside. Repeat this step until all burritos are filled and rolled. Enjoy warm with a side of salsa.
8. Banana Walnut Bread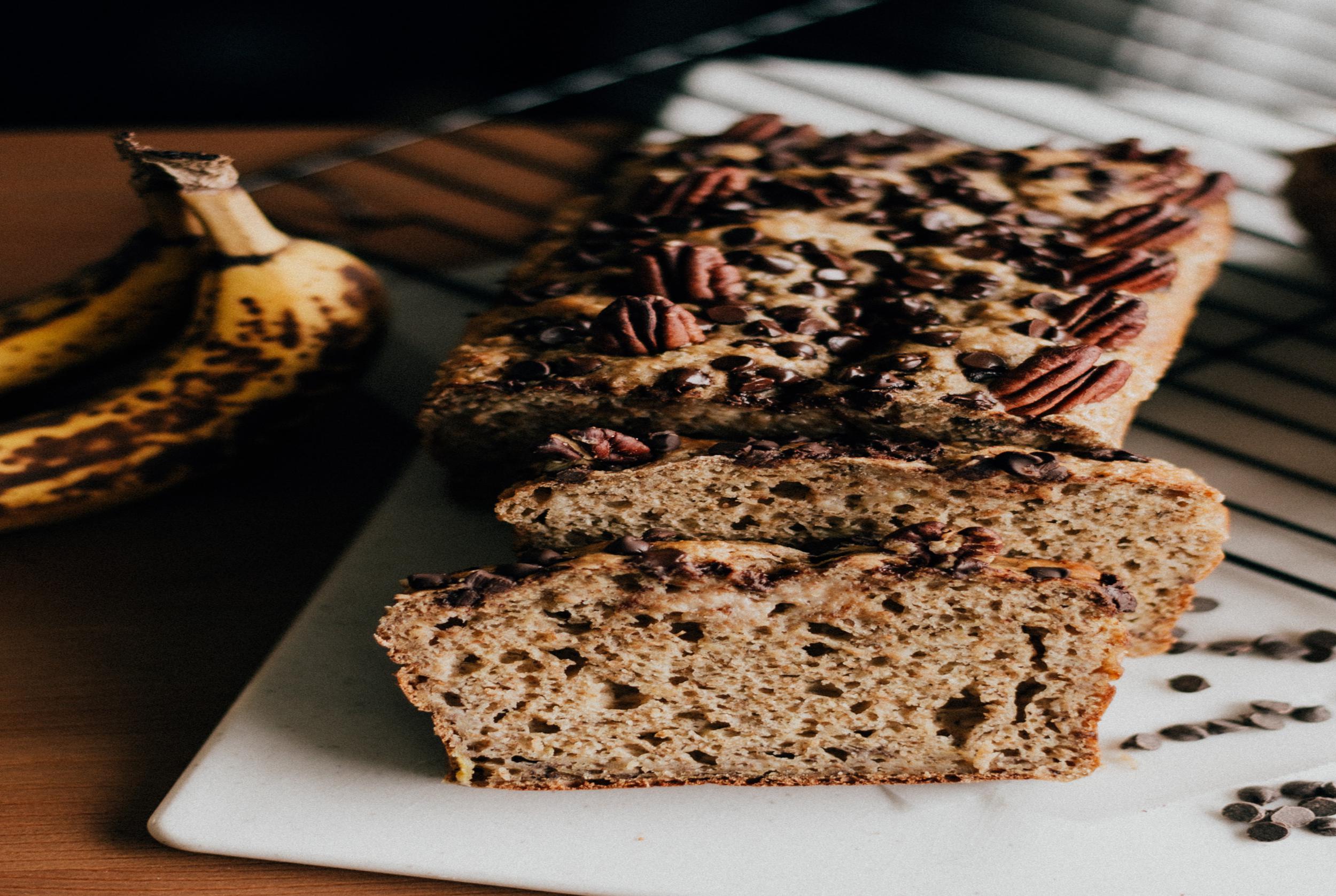 Is it a breakfast food or is it a dessert? You decide! This camping-friendly banana walnut bread recipe is absolutely delicious when made using your cast iron Dutch oven.
It's moist, full of flavor, and tastes like something you'd make back home rather than over a rustic campfire. The perfect comfort food. Here's what you'll need:
1 stick unsalted butter
1/2 cup vegetable oil (or coconut oil if you prefer)
1 cup of light brown sugar
3 medium-sized ripe bananas, mashed
1 egg
2 teaspoons vanilla extract
1/2 teaspoon salt
1 1/2 cups all-purpose flour
3/4 cup walnuts (chopped)
Once your campfire coals are ready to go, preheat your Dutch oven for about 5 minutes. Add the butter, oil, and brown sugar.
When melted and stirred together, mix in the banana, egg, vanilla extract, and salt. Continue stirring until combined thoroughly. Next, stir in the flour until just moistened.
Do not over mix! This is key for a good Dutch oven banana bread. Lastly, fold in the walnuts. Add coals on top of the lid for about 10 minutes.
This should allow your bread to rise evenly inside. Once risen and golden brown, serve warm and enjoy!
Hint: you can sprinkle a little powdered sugar on top for some added sweetness if you'd like!
9. Dutch Oven Biscuits and Gravy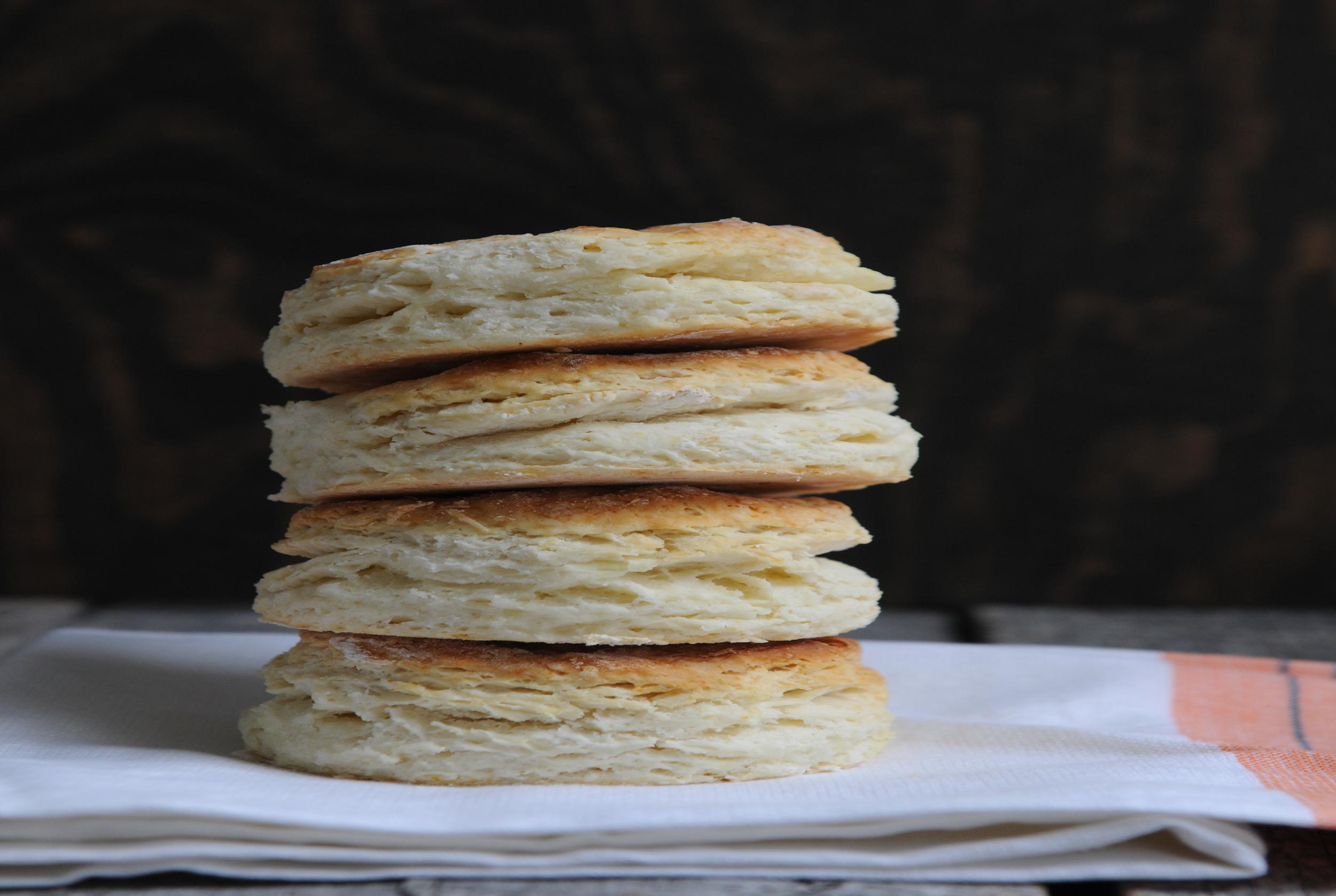 This Southern delight is always a fan favorite, with its warm and gravy-covered goodness.
It's also a rather quick and easy recipe, especially when using canned biscuits instead of making the dough yourself! This can make all the difference when you wake up with a rumbling stomach and a big day ahead. Here's what you'll need:
1 can of refrigerated jumbo buttermilk biscuits (16-ounce can)
1 lb sausage
1/4 cup all-purpose flour
2 1/2 cups milk
As per usual, be sure to preheat your cast iron Dutch oven before adding any ingredients.
Once it's heated, place the biscuits inside along the bottom. Put the lid on and add some coals on top to help even out the cooking. Cook until golden brown, about 25-35 minutes. Once the biscuits are done, remove them and set them aside.
Next, cook your sausage in the Dutch oven for 5-6 minutes or until done.
Add the flour and stir it in well. Slowly add the milk and continue cooking until the mixture boils and thickens, stirring constantly. Add salt and pepper to taste. Serve warm with the sausage gravy on top of the biscuits. Talk about yum!
10. Dutch Oven Tater Tot Casserole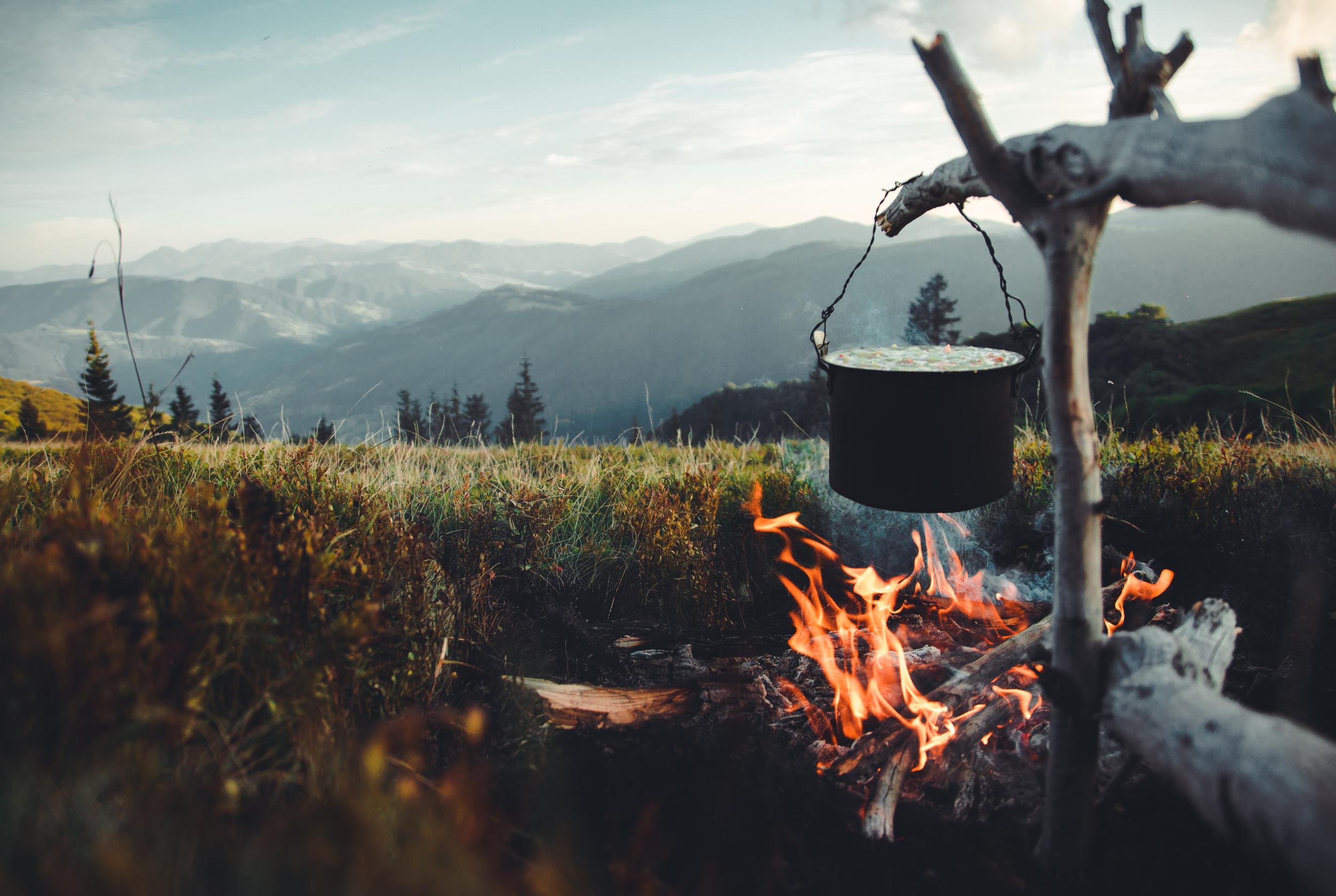 Another campfire favorite- this tater tot casserole is so tasty and simple to make.
You'll love the savory smell of this tater tot hot dish when you're out camping (and it tastes even better knowing that you made it yourself). Here's what you'll need:
1 lb ground beef
1-2 lbs bag frozen tater tots
2 cups shredded cheese
1 can cream of mushroom soup
1/4 cup milk (optional)
Cook the ground beef in your preheated cast iron Dutch oven for about 10 minutes or until browned all the way through. Stir in the cream of mushroom soup and add salt and pepper to taste.
Mix until well combined. Next, stir in the milk if using and half of the cheese. Add the tater tots in an even layer on top of all ingredients. Place the lid on and cover with campfire coals for about 20 minutes or until the tater tots are thawed and cooked through.
Lastly, sprinkle the remaining cheese on top of the tater tots. Allow to bake for about 10 more minutes or until the cheese is melted.
You'll want to serve this tasty dish warm. You can also add in some frozen vegetables to round out this dish even more. Try frozen peas and carrots or green beans if you're up for it!
11. Campfire Breakfast Pizza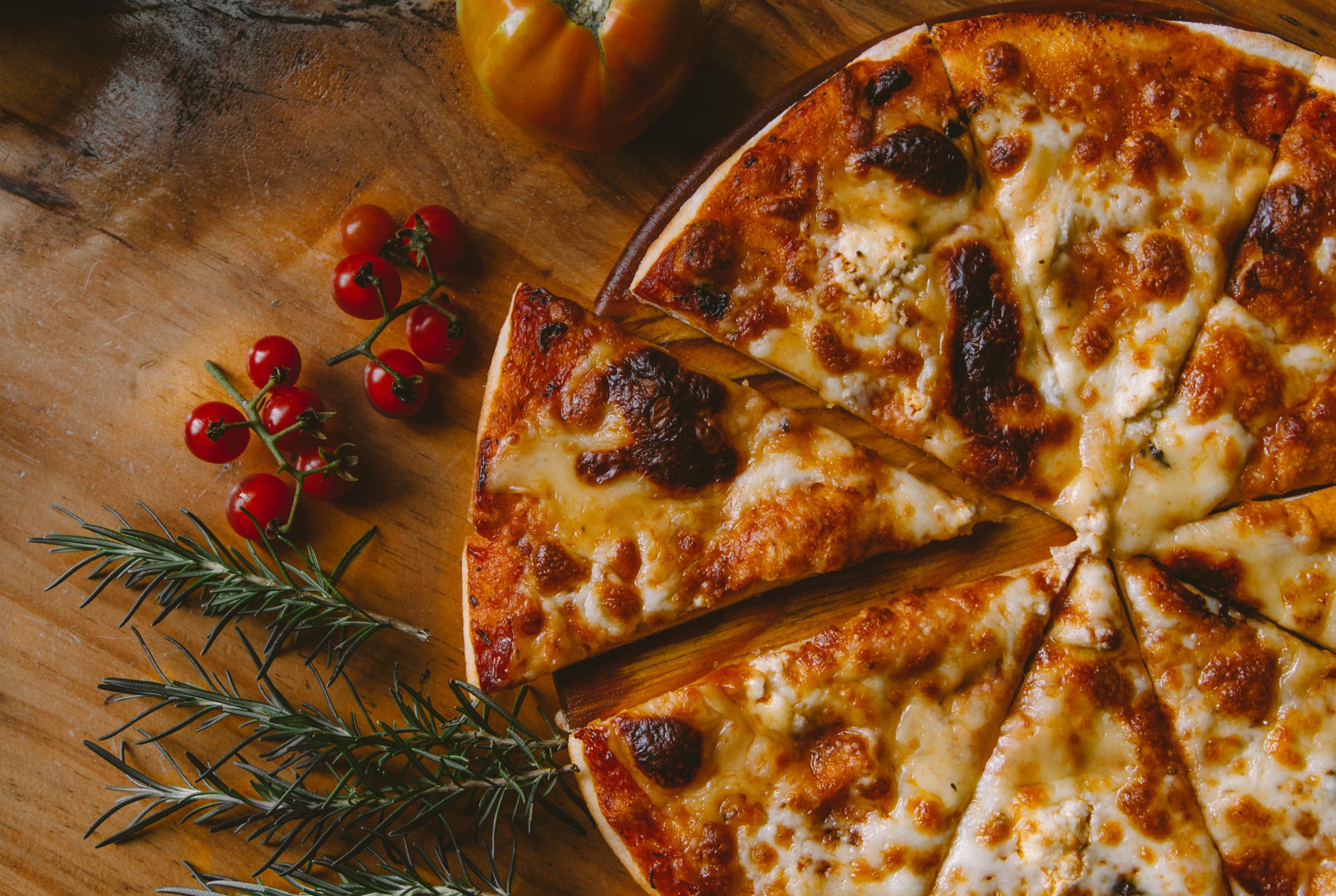 Who said pizza wasn't meant to be made over a campfire? Because we beg to differ! This campfire breakfast pizza recipe makes for a delicious breakfast (or lunch!) while you're out camping. Here's what you'll need:
1 tube refrigerated pizza crust dough (12-inch size)
1/2 cup marinara sauce
8 ounces shredded mozzarella cheese
1 package pre-cooked bacon
1 cup diced pre-cooked sausage
1 8-ounce can sliced mushrooms, drained
Once your campfire and preheated Dutch oven are ready, place the pizza dough inside and flatten it out a bit with a wooden spoon.
Next, layer all of your toppings on top in this order: marinara sauce, cheese, sausage, bacon, and mushroom.
Cook with campfire coals around the bottom of the Dutch oven for about 15 minutes or until golden brown and crisp. Let sit for 5 minutes before serving, so you don't burn your mouth! Serve warm and eat up!
Hint: Try adding different toppings according to your taste buds. Some ideas might be sliced olives, diced peppers, onions, or even scrambled eggs. Don't knock it until you try it!
12. Dutch Oven Cinnamon French Toast Casserole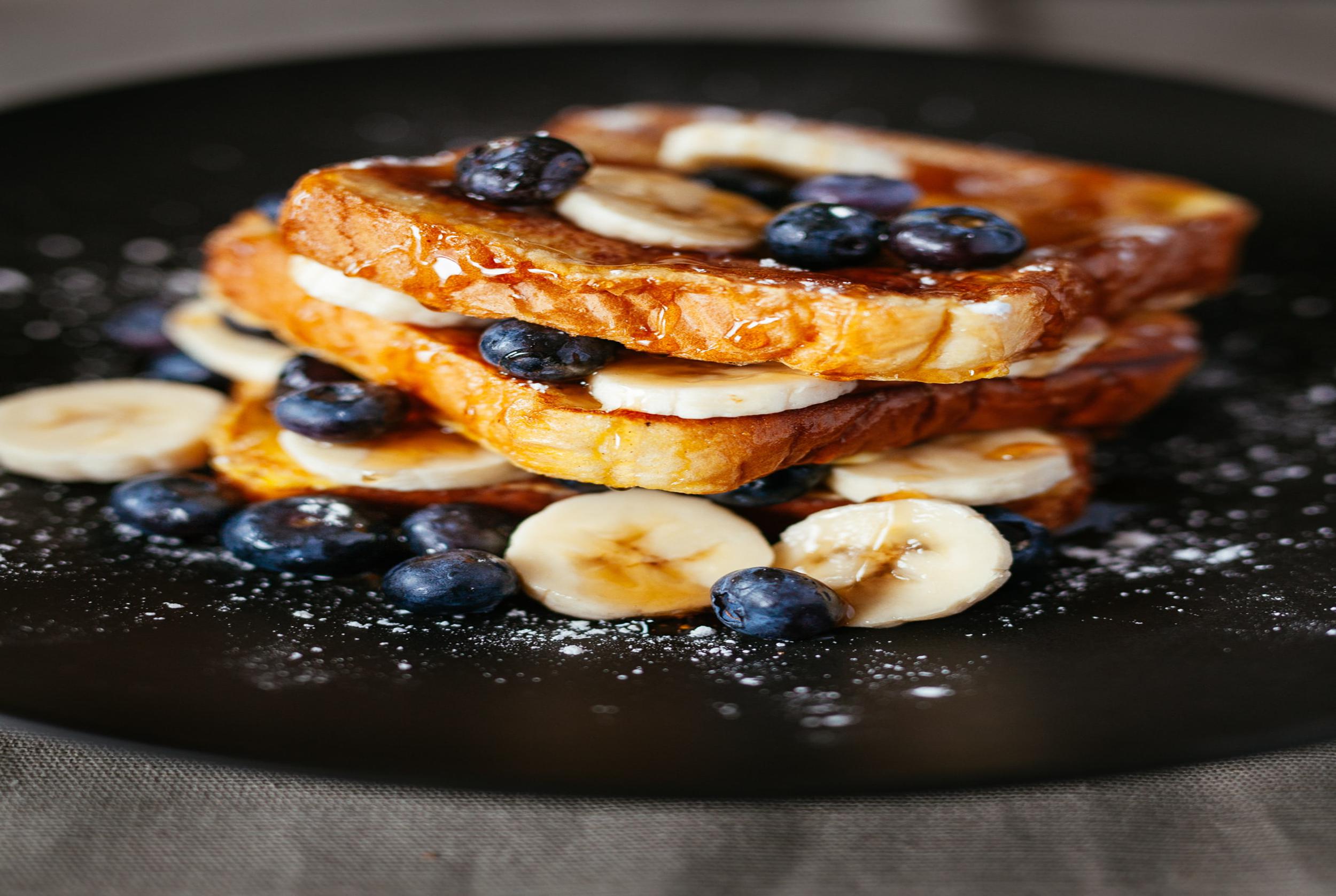 Who doesn't love a cinnamon-swirled hot breakfast, especially when camping? This Dutch oven cinnamon French toast casserole is delicious and gives off a super cozy vibe. You'll surely want to keep this one in your campfire recipe book. Here's what you'll need:
1/2 stick butter (melted)
2 cans of refrigerated cinnamon rolls with icing
6 eggs
1/2 cup heavy cream
2 teaspoon ground cinnamon
2 teaspoon vanilla extract
1 cup chopped pecans (optional)
1 cup maple syrup (optional)
For this specific recipe, it might be best to assemble the recipe before preparing the coals. This allows extra time for the dough to soak up all the flavor of the egg mixture.
Make sure to lightly grease your Dutch oven and then pour in the melted butter. Open the cans of cinnamon rolls, separate them into 16 rolls, and set the icing aside.
Cut each of the 16 rolls into eight pieces and then place them in a single layer along the bottom of the Dutch oven.
In a separate bowl, beat the eggs and heavy cream along with the cinnamon and vanilla until well combined.
Slowly pour the mixture over the cinnamon roll pieces. Sprinkle the chopped pecans over the top and gently pour the maple syrup over top, if desired.
Now it's time to get your campfire going and heat your coals. Once everything is hot and ready to go, cover the Dutch oven with the lid and place it on top of the hot coals.
You'll also want to add coals on top to help with even cooking. Bake until golden brown, about 25-28 minutes. Allow some time to cool when finished cooking. You can also drizzle the cinnamon roll icing on top if you'd like. Enjoy!
13. Apple Baked Oatmeal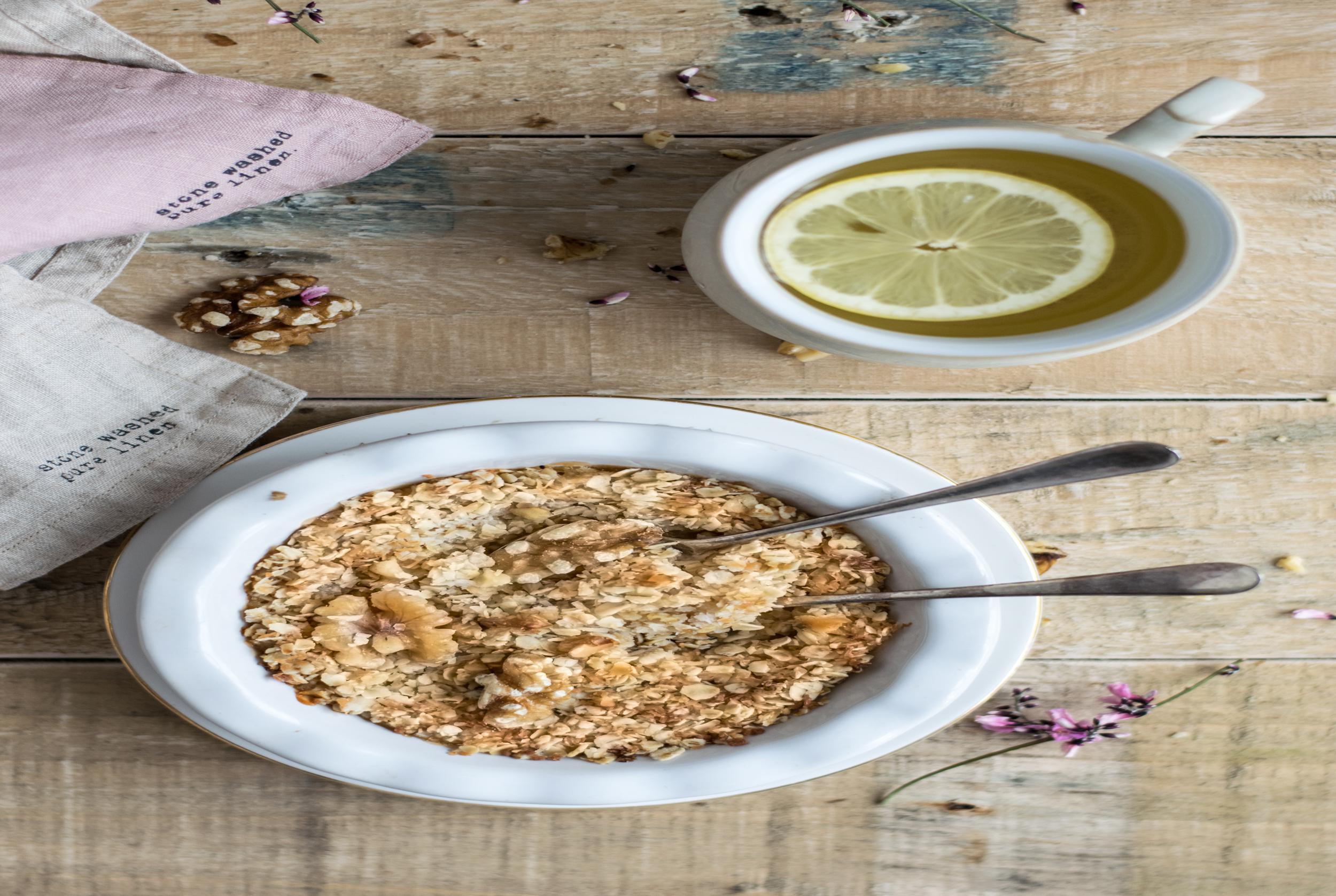 This apple-baked oatmeal is a Dutch oven breakfast treat, full of whole-grain goodness. It's sweet and crunchy and perfect for your next camping trip! Here's what you'll need:
3 cups old-fashioned oats
1/2 teaspoon salt
2 teaspoons baking powder
1 teaspoon ground cinnamon
1 teaspoon ground nutmeg
2 large eggs
2 cups milk
1/2 cup maple syrup
1/4 cup canola oil
1 teaspoon vanilla extract
1 large Granny Smith apple (chopped)
Combine all of the dry ingredients (oatmeal, baking powder, cinnamon, nutmeg, salt) in a bowl and whisk all of the wet ingredients (eggs, milk, syrup, oil, vanilla) in a separate bowl.
Add the wet ingredients to the dry ingredients and let this mixture sit for a few minutes. Then, fold in the chopped apple pieces. Add the mixture to your pre-greased and preheated Dutch oven to cook.
Don't forget to add some hot coals on top to help even out the cooking. Bake until set, about 25-30 minutes. The edges should be lightly browned. Serve nice and warm with some extra maple syrup on the side.
14. Dutch Oven Scrambled Eggs and Ham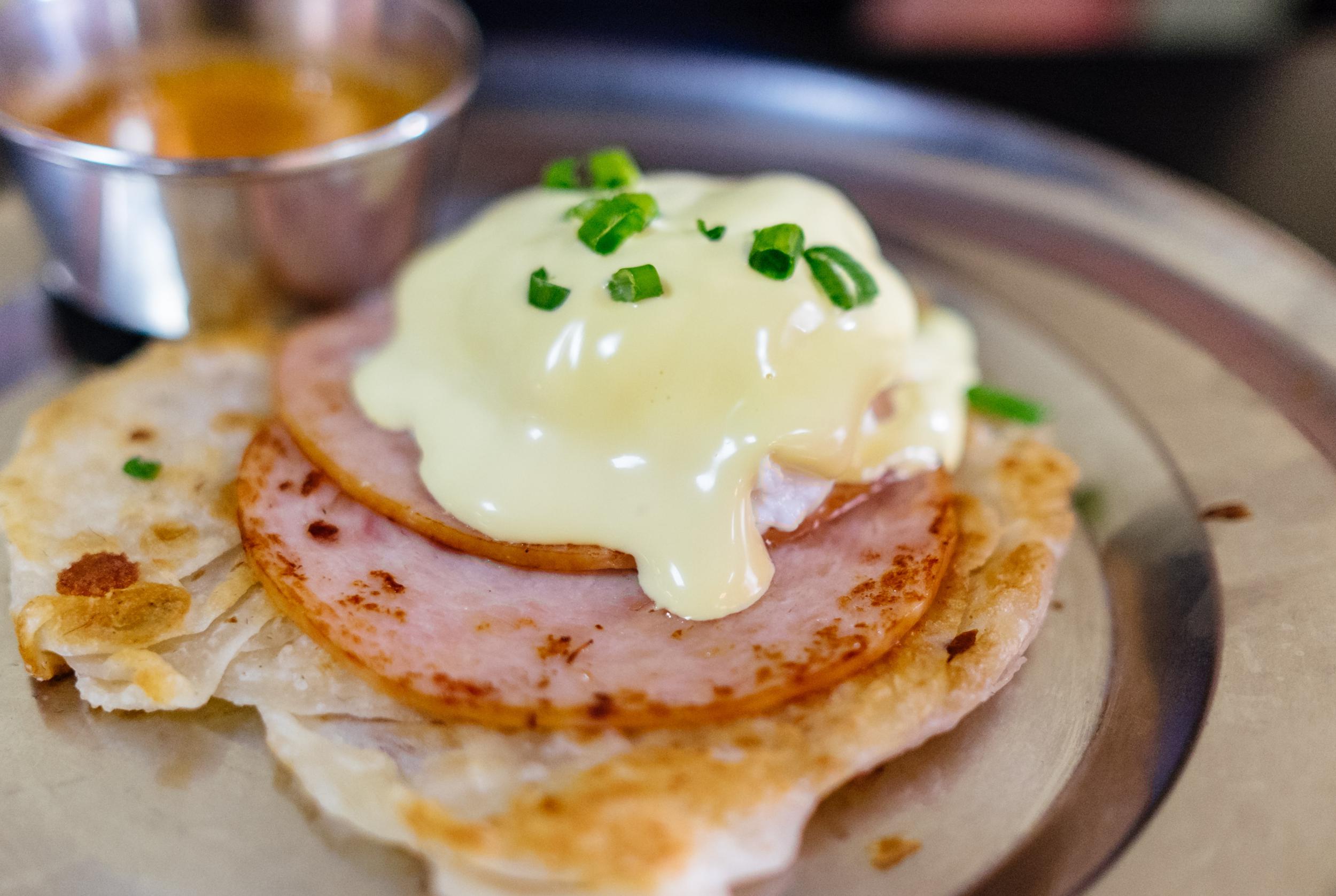 Want an amazing breakfast duo? Insert scrambled eggs and ham here! This campfire breakfast is quick, easy, and all-around satisfying! Here's what you'll need:
1/2 lb pre-cooked ham (cubed)
6 large eggs
3 tablespoons butter or canola oil
1/8 cup whole milk
5 cups shredded cheddar cheese
Salt and pepper to taste
Paprika to taste (optional)
Add the butter to your preheated Dutch oven. In a separate bowl, beat the eggs, milk, and cheese together until well blended. Once the butter is melted, add the egg mixture to the Dutch oven and stir frequently as it cooks.
Remember to scrape the bottom continually so it doesn't stick and burn! Another important tip: placing hot coals up and around the sides of the Dutch oven will help the eggs and ham cook more evenly. Continue to stir and cook until cooked through, then remove from heat and serve warm!
15. Dutch Oven Swiss Eggs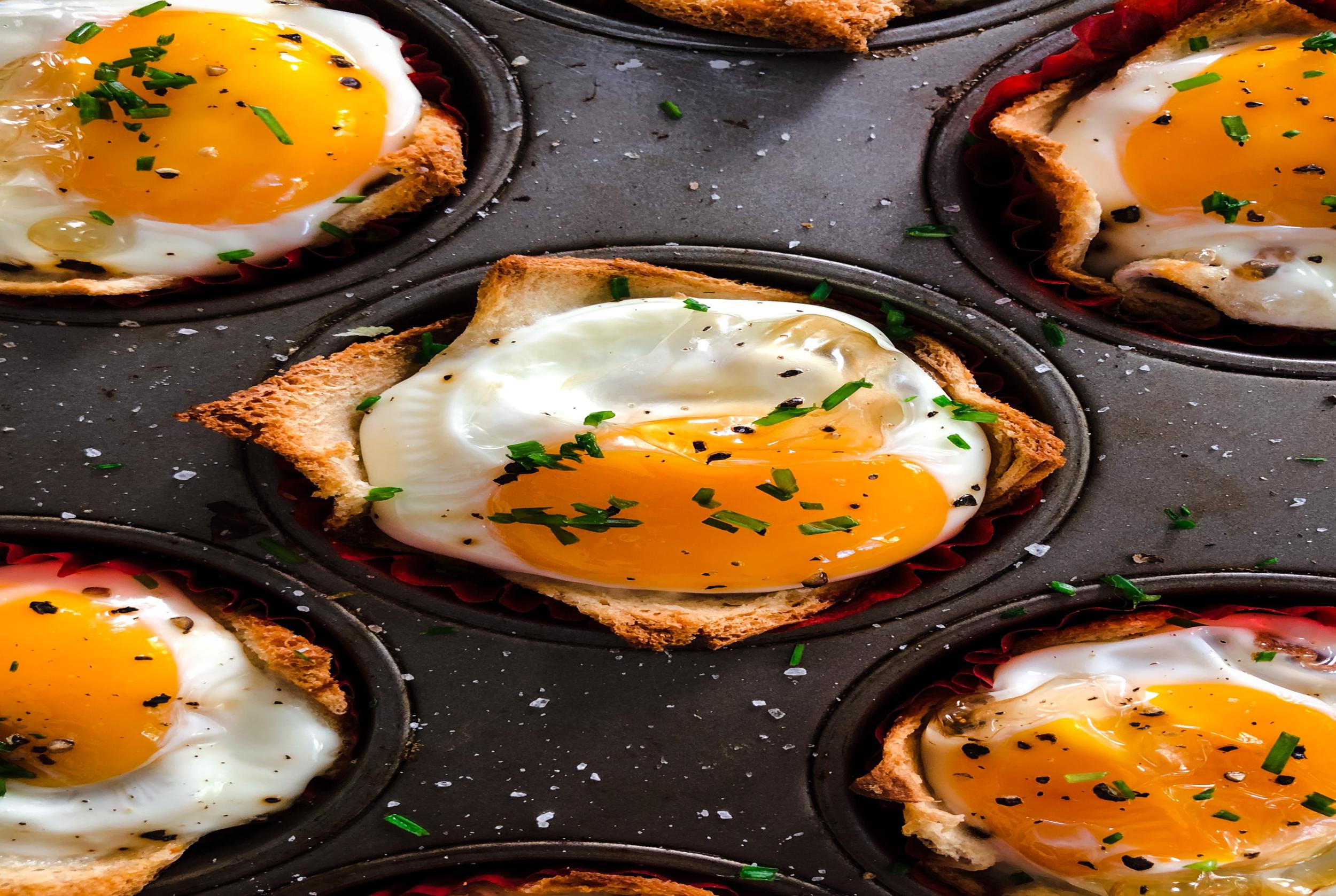 This campfire breakfast recipe is cheesy, gooey, and oh-so-delicious. The perfect way to start your day in the wilderness off right. Here's what you'll need:
6 large eggs (beaten)
1 cup shredded Swiss cheese
1/2 cup heavy cream
Salt and pepper to taste
Pinch of cayenne pepper (optional)
1 tablespoon finely chopped fresh parsley (optional)
Using a pre-greased and preheated Dutch oven, add in the mixture of Swiss cheese, heavy cream, beaten eggs, salt and pepper, and cayenne pepper (if desired).
Bake over hot coals for about 30 minutes or until the eggs are cooked through. Top with a pinch of fresh chopped parsley and serve. You'll be back for a second helping before you know it!
Resources:
1. Dutch Oven Breakfast Omelet
2. Dutch Oven Mountain Man Breakfast Casserole
3. Dutch Oven Cheesy Gourmet Potatoes
4. Blueberry Dutch Oven Pancakes
5. Dutch Oven Scones
6. Sausage, Egg & Cheese Frittata
7. Campfire Breakfast Burritos
8. Banana Walnut Bread
9. Dutch Oven Biscuits and Gravy
10. Dutch Oven Tater Tot Casserole
11. Campfire Breakfast Pizza
12. Dutch Oven Cinnamon French Toast Casserole
13. Apple Baked Oatmeal
14. Dutch Oven Scrambled Eggs and Ham
15. Dutch Oven Swiss Eggs