The Lone Star State is home to some of the most beautiful national and state parks out there.
From coastlines to pine forests, to rolling hills and fields- Texas has it all!
You can take a trek on a new trail, kayak down a creek, or take a step back in history.
The possibilities are endless!
(Not ready to make a trip down to Texas just yet? Check out these other 10 Best National Parks to Visit around the U.S.)
If you're looking to explore Texas, go on an adventure, and enjoy the great outdoors, you should check out these 9 incredible national and state parks!
Let's get started!
1. Big Bend National Park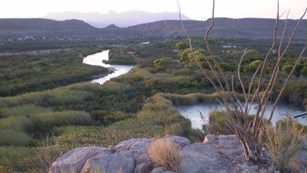 Big Bend is THEE national park in Texas, and for good reason.
It's absolutely stunning- from desert mountains to scenic canyons there are plenty of breathtaking sights to enjoy.
It's also one of the largest and most beautiful national parks in the entire country! Oddly enough, it's also one of the least visited. So, let's change that!
2,000 species of plants and animals live within this national park, including black bears, bighorn sheep, mountain lions, and skunks!
Not only do you get incredible views of the landscape here, but you also get to see the native wildlife, which makes it truly one of the best national parks in Texas.
The Colorado River runs right through Big Bend National Park as well, so you'll have some great opportunities to kayak or canoe down its crystal-clear waters.
Whitewater rafting is also one of the more popular activities this park offers, so don't forget your helmet and life vest!
If you're looking for a place to go camping or take a road trip, Big Bend is the national park for you.
It's definitely a favorite in Texas and it will surely become one of yours too!
(Not to be confused with Big Bend Ranch State Park.Although Big Bend Ranch State Park can be found just west of the national park, it offers a different and more rugged experience. But still excellent as well!)
2. Guadalupe Mountains National Park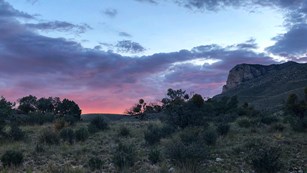 Located in western Texas, Guadalupe National Park is home to some of the oldest mountains on earth.
The national park got its name from a stunning set of monolithic peaks that are over one billion years old! It's truly a national treasure.
This park has an elevation of around 4200 feet and it features rocky canyons, deep forests, and breathtaking views of blue skies and puffy white clouds.
You'll find plenty of wildlife including coyotes, deer, bears, mountain lions- you name it! There are also many different varieties of cacti within this national park, so be sure to bring your camera (and watch your step).
Just imagine how 'sharp' those photos would look!
Guadalupe Mountains National Park is home to at least six campgrounds, so you can spend the night out under the summer stars and take all the time in the world to enjoy this amazing mountain park.
There are also plenty of hiking trails- ranging from easy to difficult- that will lead you through a variety of different landscapes. This Texas park destination is spectacular!
3. Big Thicket National Preserve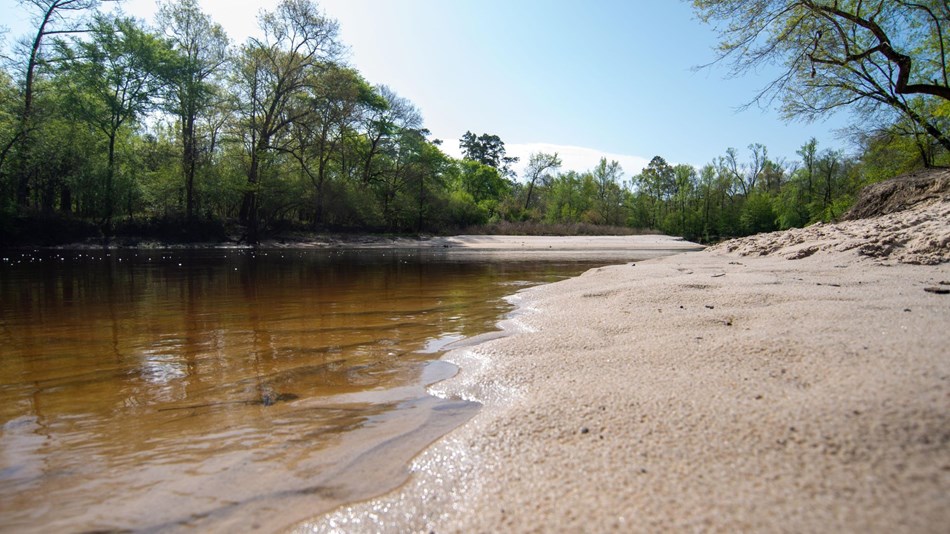 Big Thicket National Preserve has been called an American ark because of the great number of species that coexist here.
If you're looking for some epic bird watching or an exciting nature adventure, this location is your jackpot!
There are over 40 miles of hiking trails, as well as excellent mountain biking trails so you can go on a bike tour of the woods at your own pace.
You'll find wildflowers blooming in the spring and summer months here, as well as tons of different types of trees.
There are even some amazing scenic walking trails that will lead you to the beautiful Angelina River! Visitors love it!
If you're interested in exploring Big Thicket National Preserve for yourself, take a trip to the national park's website and check out their events page to see what's going on.
They frequently host different programs and events throughout the year, so make sure to stop by if there's something fun happening while you're in town for a visit!
4. Palo Duro Canyon State Park
Palo Duro Canyon is home to the largest canyon in Texas (the second largest canyon in the United States)- it extends about 120 miles long and reaches a width of 20 miles at some points!
The state park has a Spanish name meaning "hard wood," though its unofficial name to many is the Grand Canyon of Texas.
This state park in Texas contains many diverse habitats, which makes it a great place for wildlife watching!
The park is home to at least 17 different species of mammals, over 200 types of birds, 50+ varieties of reptiles, and dozens more aquatic animals that call this national park home.
The natural beauty of Palo Duro Canyon State Park is truly stunning and if you're a photographer, you won't want to miss out on capturing some incredible nature shots while you're there!
Its multicolored sands and towering bluffs are like nothing else in the state. It's one of the most unique Texas state parks- there's nothing else quite like it!
5. Padre Island National Seashore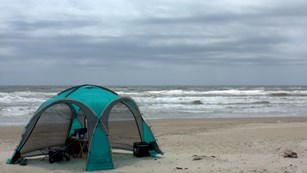 This national seashore is located on the tip of Padre Island, just off the coast of South Texas.
It's a great place to travel if you're looking for a little more nature-filled isolation. You'll find approximately 70 miles of protected coastline here, as well as coastal plains that are home to many different wildlife species.
This park has been designated an Area of Critical Environmental Concern because they serve as breeding grounds for numerous birds including shorebirds and songbirds.
In fact, it's a safe haven for over 380 bird species- perfect for bird watching! And on top of that, it's also a safe sea turtle nesting ground.
There are so many things to see and do on Padre Island! 
You can go on a wildlife watching adventure, fish the day away, relax on the pristine white sands, take a trip down the beach in your four-wheel drive vehicle, or go for a refreshing swim in the Gulf of Mexico waters.
Feel free to collect some shells and sea beans along the way! There are tons of things to do here!
6. Enchanted Rock State Natural Area
This state natural area in Texas is home to a magical pink granite dome that has been positively impacted by hundreds of years of weathering.
The rock formation covers 640 acres and rises 425 feet high- it truly is one of the most incredible (and mystical) natural wonders in the state!
There are many fun things for families with kids to do while you're at Enchanted Rock State Natural Area.
Hiking and rock climbing are some of the best ways to explore this park, but you can also enjoy some mesmerizing stargazing views at night!
There are several nature trails- 11 miles of trails to be more specific- that will take you on many different exciting adventures through this enchanted place in Texas Hill Country.
You won't want to miss this ruggedly beautiful and legendary location!
7. Pedernales Falls State Park
Pedernales Falls is a beautiful little state park located in Blanco County, Texas.
There are several nature trails, a lovely waterfall, and stunning views of the flowing Pedernales River.
It's a great place for enjoying the sights and sounds of the great outdoors!
You can spend hours hiking on the many trails in this state park, with difficulty levels ranging from easy to challenging.
You'll also be able to search for different wildlife species along the way- just keep your eyes open (and make sure you know what kinds of animals/plants you're looking for)!
If you're looking for a refreshing dip in the river, you can swim, wade, tube, canoe, or kayak. You can even cast a line and go fishing.
Hoping to take your horse out on a trail? At Pedernales Falls State Park, you'll find 10 miles of rugged horseback riding trails!
Just be sure you know what you're doing, because the trail can be quite steep and rocky.
8. Brazos Bend State Park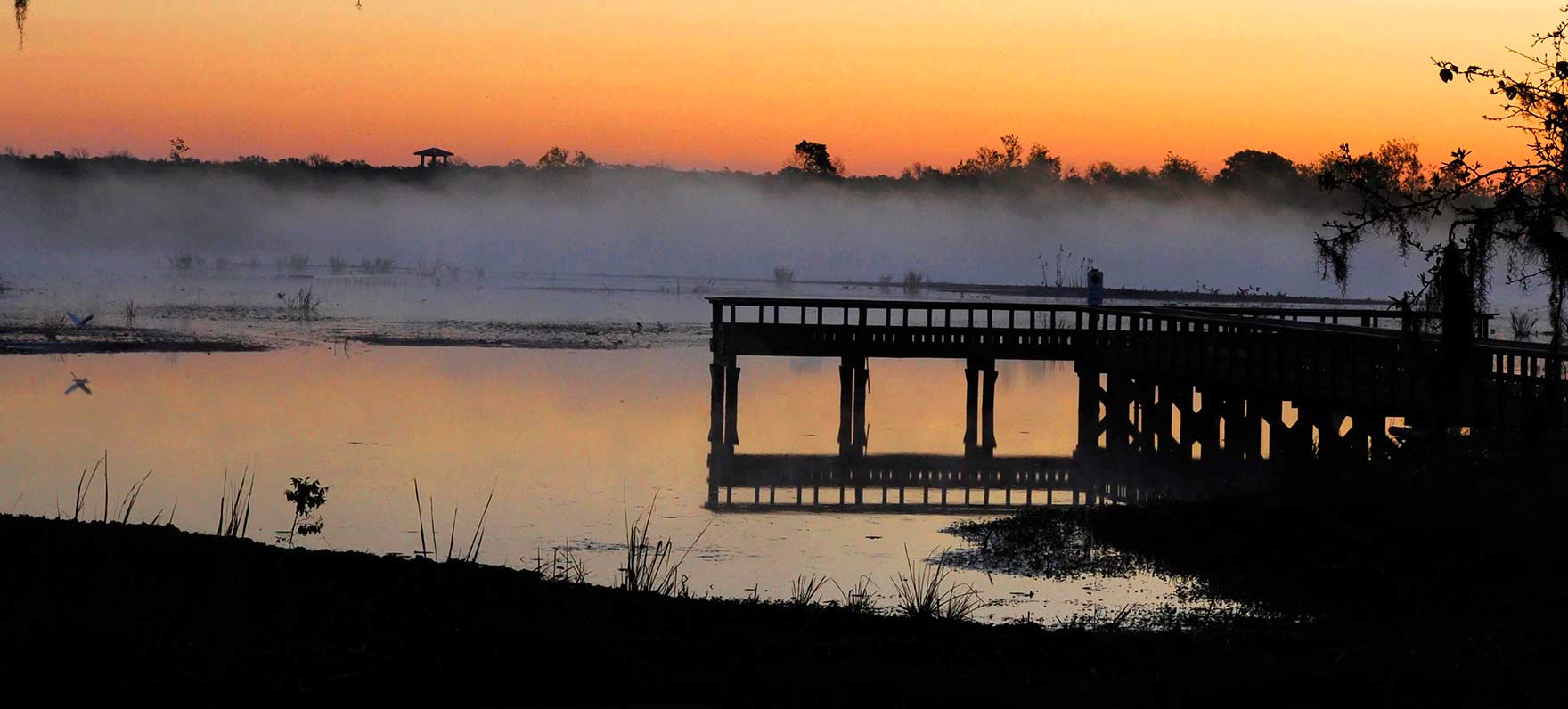 Brazos Bend State Park is full of beautiful lakes and majestic wildlife!
This large park is one of the best parks in Texas if you're looking to marvel at the diverse wildlife, not to mention it offers plenty of fun outdoor activities to do with kids or by yourself!
Fish along the shore of Elm Lake or 40-Acre Lake, ride your bike through the trees draped with Spanish moss, or get there early to experience a truly spectacular sunrise.
You can also stargaze in the park at the George Observatory.
Be sure to bring your binoculars and camera to help you count the number of bird species found soaring in the sky or wading in the water.
Explore the park on foot, bike, or horseback using the 13 miles of multi-use trails. Be sure to check out the half mile Creekfield Lake Nature Trail for a nice tour of the wetland area as well.
If you're looking to learn a bit more about the native wildlife found within the park, you'll love visiting the Nature Center.
You can also pitch a tent at one of the campsites to enjoy a warm summer night or spend the night in a cabin if that's more your style.
There's so much to see and do. If you're searching for an exciting adventure or just some peace and quiet, Brazos Bend State Park should be at the top of your list!
9. San Antonio Missions National Historical Park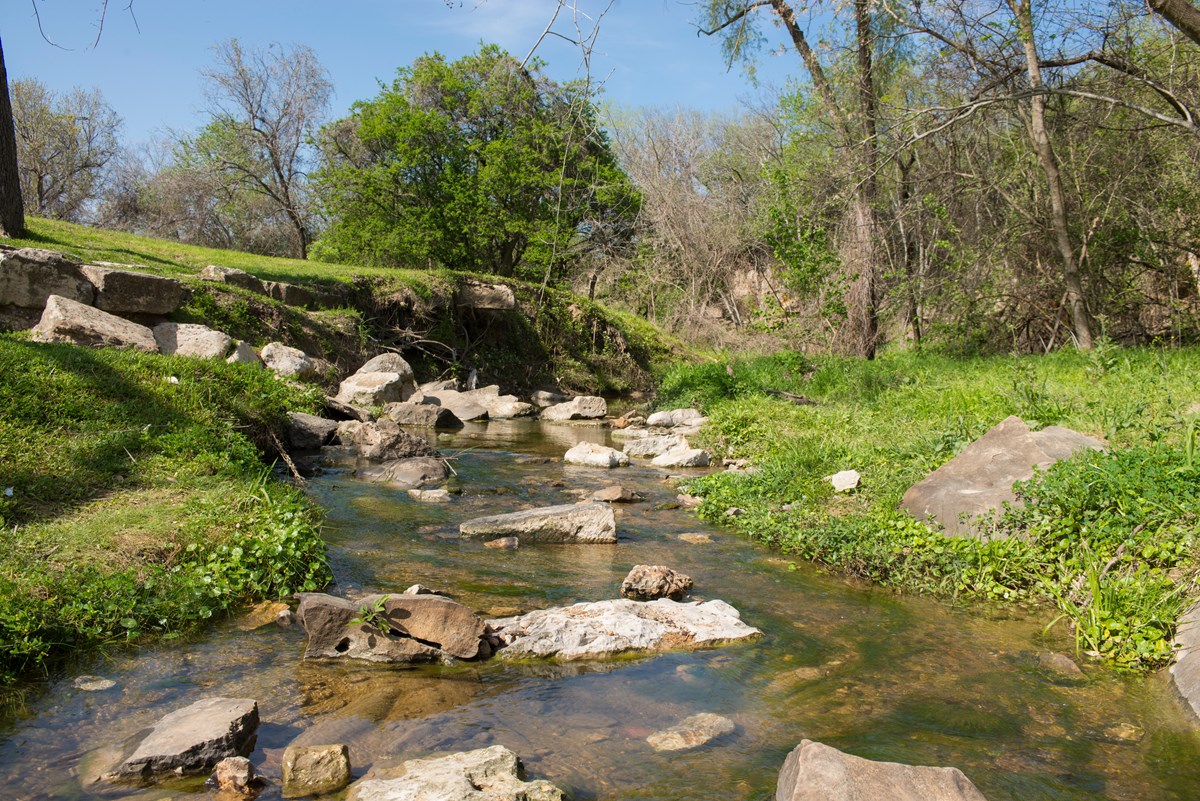 This national historical park in Texas is home to a whopping five Spanish missions and is perfect for the history-lovers out there!
You can explore each mission to learn all about the past and how people lived during that time.
Each mission has unique structures, landscape, carvings, and architectural details that you won't find anywhere else.
You can take a guided tour to discover what each one means- this way you won't miss out on anything big, and you'll have someone there to answer all your questions!
The park is home to 318 species of animals and over 222 species of birds! Talk about an animal-lovers paradise.
We can't forget about the reptiles and amphibians as well, of which there are 38 species in the park. To top it all off, there are also 31 types of mammals and 27 species of fish.
From foxes and raccoons to tree frogs and Rio Grande cichlids- you can see it all!
Time to Embark on Your Next Adventure!
Ready to visit some of the best state and national parks Texas has to offer?
Whether you choose to explore a mountain location, tour a historic site, or hike one of the many gorgeous trails these parks have to offer- you're sure to love it and create loads of fun memories along the way!
Don't forget to visit Destinations Travel Guide for more epic adventure ideas. Happy trails!