Cruises are a great vacation option for any occasion!
Looking for a romantic getaway, or planning a family vacation? There are great cruise options for everyone!
With so many cruises to choose from, it can be difficult to know which one will best suit your needs. We are here to help!
In this article, we will go over 7 amazing cruise options to help you decide!
If you are a first-time cruiser, we've also created a list of the 8 Best Cruises for First Timers for you to check out here!
1. Eastern Caribbean Cruise – Disney Cruise Line
The Eastern Caribbean Cruise offered by Disney Cruise Line is a great option for Disney lovers and those traveling with children.
Leaving out of Florida at Port Canaveral, and cruising to four different beautiful destinations, this tropical vacation is sure to please!
Disney Cruises offers ships that are fun and full of entertainment, perfect for kids!
The dining options on board the ship are also plentiful with restaurants serving up dishes from all around the world.
There are multiple ports to visit during this cruise so make sure you have your cameras ready to capture memories along the way!
 2. Cruise to Scandinavia, and Russia Baltic – Norwegian Cruise Line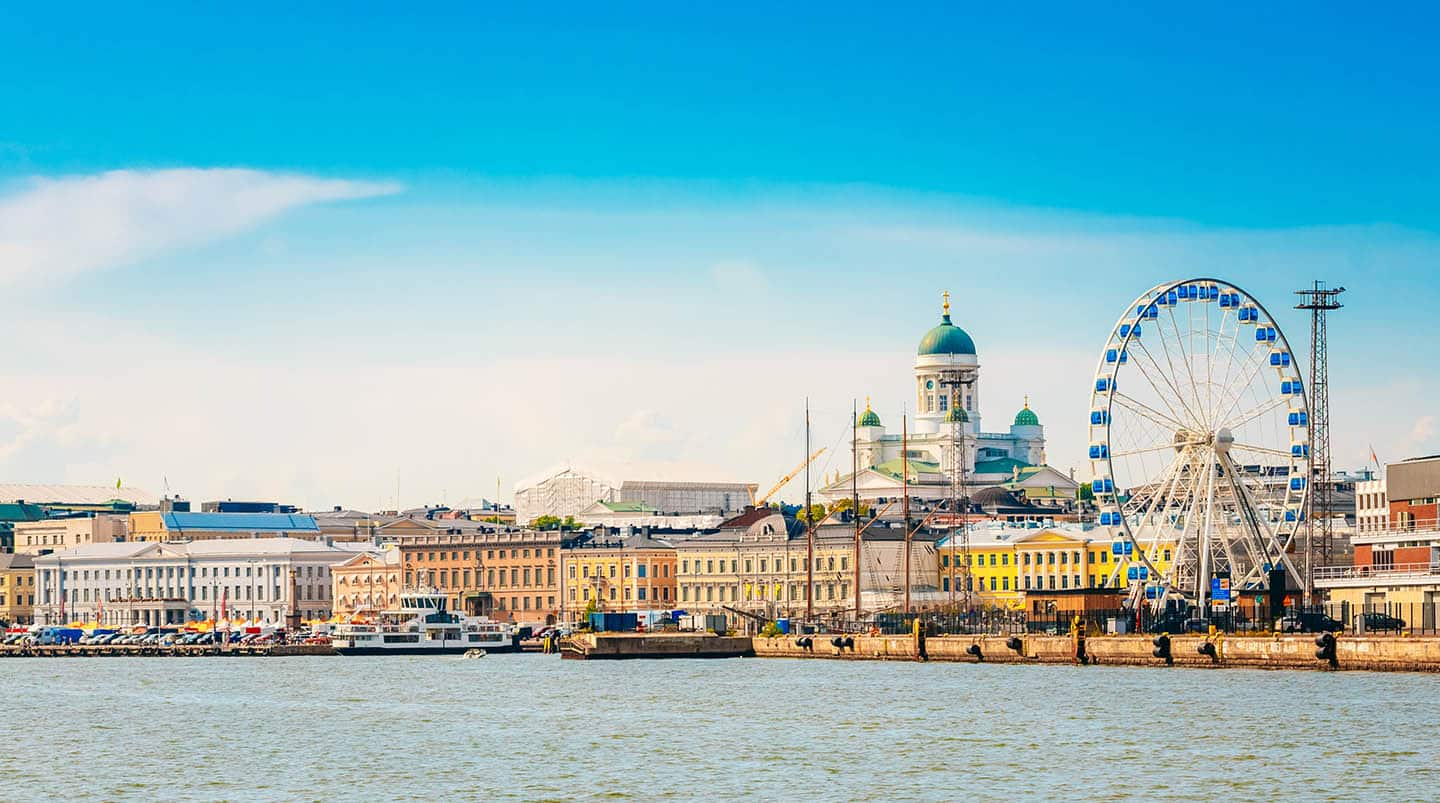 Norwegian Cruise Line's Cruise to Scandinavia, and Russia Baltic takes you on a voyage that will allow you to explore the Scandinavian countries.
You'll also have the chance to visit other destinations like Copenhagen, Helsinki, Stockholm, and St Petersburg!
This itinerary is perfect for those who are interested in tracing their ancestors or want an opportunity to learn about this region's history.
The cruise line offers onboard lectures as well as exploration excursions when visiting various ports of call.
The Amber Lounge is one of Norwegian Cruises' most popular features; it allows guests to enjoy drinks with friends while listening to live music from some of Europe's best bands.
This nine-day cruise will make you feel like a part of the culture with its onboard excursions and lectures, as well as unforgettable entertainment.
3. Italy, Croatia, and Montenegro Cruise – Celebrity Cruises
This 15-night cruise takes you on a journey through the Mediterranean and Adriatic seas, stopping in 16 ports of call.
On board, you'll experience many complimentary food selections like specialty dining venues and buffet options, as well as live shows from world-famous entertainers each evening.
You will also have access to onboard amenities such as spa treatments or fitness classes! Best of all: The ship is equipped with cabanas that are perfect for relaxing by day or night.
Traveling with Celebrity Cruise's newest vessel means being spoiled from start to finish!
It features Wi-Fi zones throughout the entire ship; large luxurious suites designed with living space and accommodations for up to four people per suite; room service available 24 hours a day and the food on board is unbeatable!
Celebrity Cruises is Best in Class when it comes to service!
4.  Nine-Day Japan Explorer Spring Flowers Cruise – Princess Cruises
Japan is known for its blossoms, and that's just what you'll see on this tour of the country aboard the Diamond Princess.
You will explore Japan from Tokyo to Hiroshima, visiting some of the most famous sights in between such as Mt Fuji, and many of Japans islands.
This nine-day cruise is departing from Tokyo and will explore all the famous sites.
The three overnight stays during this sailing are at Kobe, Hiroshima, and Nagasaki; these ports offer some of Japan's most popular attractions.
You'll also get to see Mt Fuji on day four when you visit Kyoto before returning home.
 5. 14 Day Great Alaskan Explorer Cruise – Holland America Cruise Line
Hop aboard the Maasdam ship for a 14 Day Great Alaskan Explorer Cruise through Holland America Cruise Line.
This cruise will take you to some of the most famous places in Alaska, including Hubbard Glacier and Skagway, before returning to Vancouver.
The itinerary is full of exciting excursions like whale watching tours and kayaking adventures off the coast!
Itineraries depend on what time of year it is, but all Holland America Alaskan cruises have at least two days exploring inside glaciers with a naturalist guide aboard as well as plenty more opportunities for scenic nature viewing or land based activities.
If you've been on an Alaskan cruise before you know the food is fresh and delicious!
You won't be disappointed in the incredible options on board.
Holland America is a great cruise line to consider for your next Alaskan Cruise!
 6. Fort Lauderdale, Florida to Lisbon, Portugal – Silversea Cruises
This tropical cruise leaves out of Fort Lauderdale Florida and begins its journey by stopping in Bermuda.
There you will get to experience the famous pink sand beaches and go snorkeling with sea turtles or experience one of the many other excursions offered here.
You will then travel to a few other ports including Lisbon, Portugal where you can explore the castles of this beautiful European city.
This cruise is a great option for anyone who is looking to get a taste of the Caribbean and then also get to explore Europe all in the same vacation.
 7. Nine Night Canada and New England Cruise – Royal Caribbean
The Royal Caribbean ship "Freedom of the Seas" will take you from New York up along the coastline to Canada.
The destinations include Nova Scotia and Maine, New Brunswick, Quebec City and Toronto. On top of all that exploring in Canada there's also Boston at your disposal!
You'll see a ton of different landscapes while also getting to experience small towns and big cities.
The unlimited fresh sea food on board the ship is incredible, and the other gourmet options will be sure to please anyone who doesn't enjoy seafood.
Royal Caribbean is a great cruise line, especially if you are traveling with family. The ship is full of fun activities and kid's clubs to keep all ages entertained!
For all your other vacation needs and questions make sure to visit Destination Travel Guide!