Theme parks are the perfect way to have an amazing family day out!
There is something for everyone at theme parks.
From thrilling roller coasters and water rides to gentle carousels and children's play areas, theme parks offer a wide range of entertainment for people of all ages.
This blog post will introduce you to 11 best theme parks in the world that your whole family will enjoy!
If you're looking for more family friendly theme parks in the United States check out this list here too!
1. Tivoli Gardens, Denmark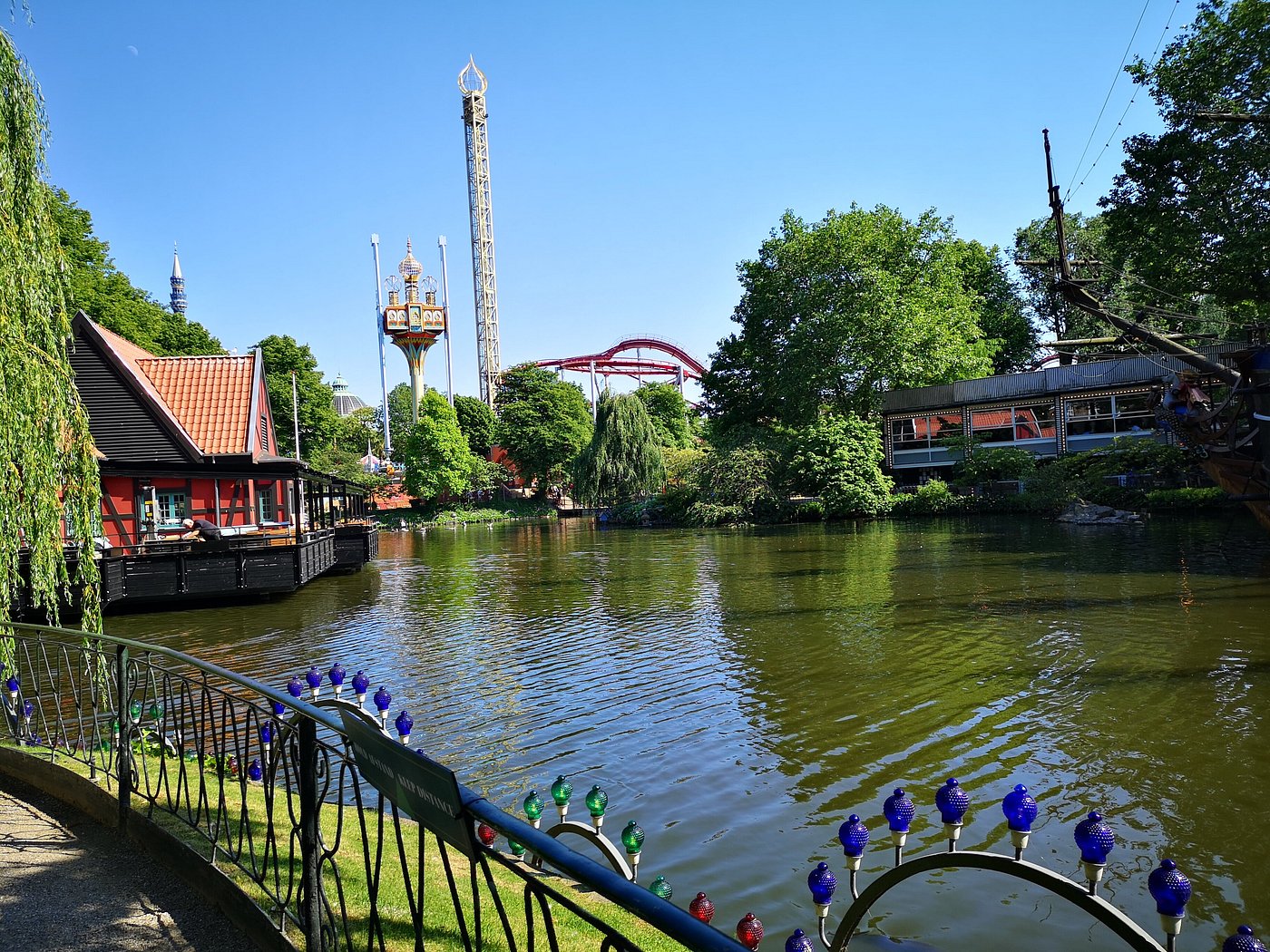 Tivoli Gardens theme park is in the Copenhagen suburb of Nyhavn.
It was founded by Georg Carstensen and opened to the public on August 15th, 1843.
The theme park combines roller coasters, concerts, restaurants, and shops that make it one of Denmark's leading tourist attractions.
Tivoli Gardens has one of the only roller coasters in the world that has a brakeman on board to control the speed of the coaster.
Tivoli Gardens theme park is a must-see for families with young children and teenagers, but it's also a great destination for travelers who want to spend an entire day in Copenhagen without visiting any other attractions.
This Danish theme park has everything you need: roller coasters, Ferris wheel, restaurants, shops and lots more!
Tivoli Garden's theme parks are open year-round so there's no excuse not to go!
If your family is looking for some excitement while on vacation or just wants to visit one of Denmark's leading tourist attraction then visit this fun filled theme park.
2. Universal Studios Japan, Japan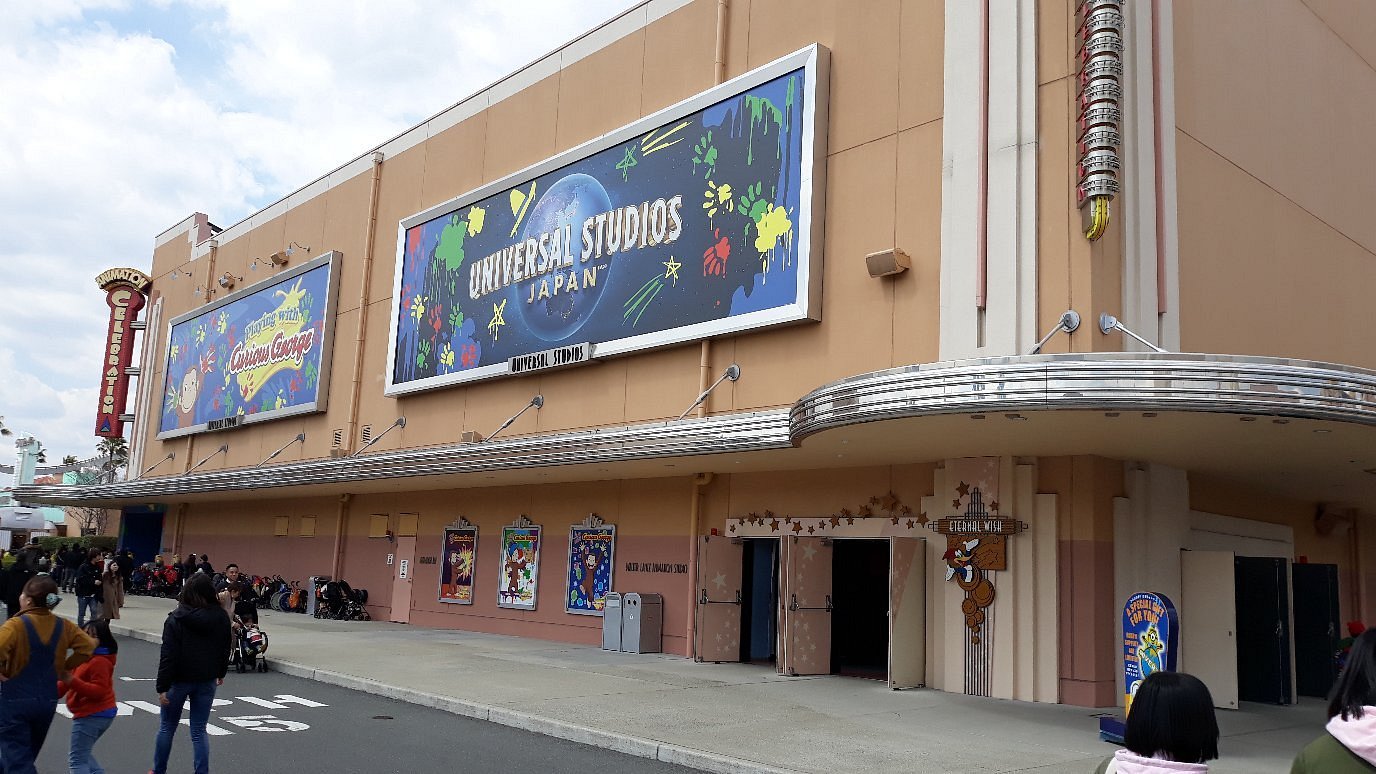 This fun filled theme park is perfect for a family vacation! Universal Studios Japan has rides that will suit children, teenagers and adults!
This theme park offers a leisurely stroll through the world of animation with lots to see and do at every turn.
If you're looking for a theme park with a lot of thrills and roller coasters this one's not it, but if your family enjoys walking around seeing exciting displays and characters then Universal Studios could be an ideal destination for your family vacation.
Universal Studios Japan is great for families who want to enjoy some entertainment while they are on vacation or just taking day trip out from Tokyo!
3. Efteling, Netherlands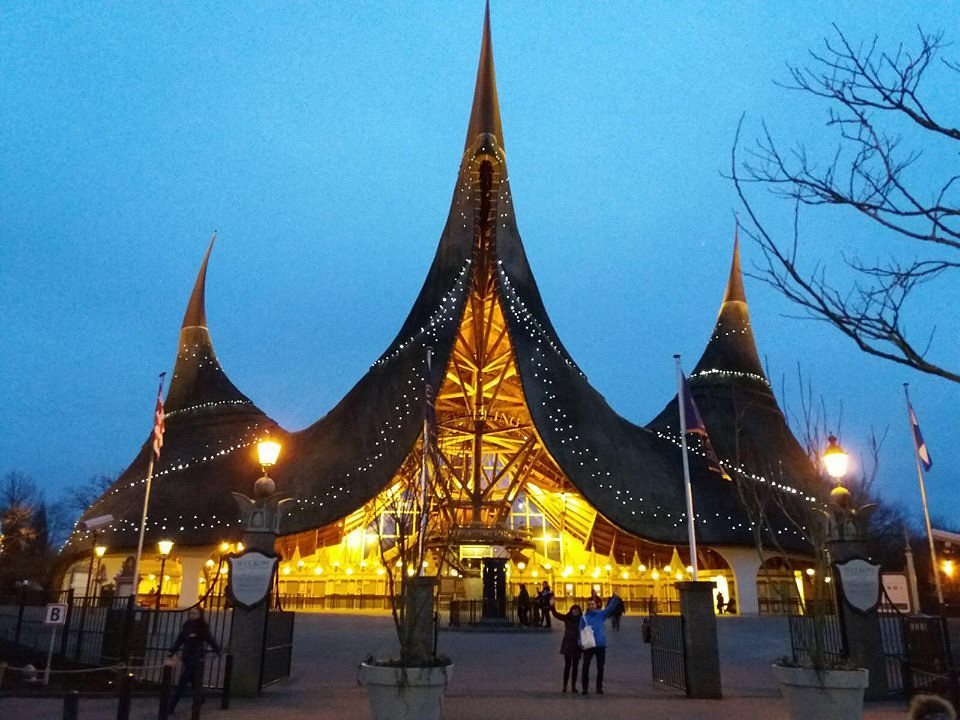 Based on a theme of a fairy-tale forest and it is one of the best theme parks for children and families.
Efteling has over 25 rides, attractions and shows that will keep visitors entertained!
One of Eftelling's most popular attractions is 'The Fairy Tale Forest' which takes you on an adventure through Dutch legends to find your way home.
There are also plenty other fantastic family friendly attractions such as: The world of Alice in Wonderland, Mr. Tumble's Fun House, Baron 1898 Maze; there is something here for everyone!
This theme park offers many exciting activities including boating trips around the lake with alligators at Pirates Island, or enjoying some fun by riding waves at the 'Wittemeer'.
The theme park also has a number of restaurants for visitors that are hungry or thirsty after their day out exploring!
 4.  Shanghai Disneyland Resort, China
One of the newest theme parks in China is Shanghai Disneyland Resort which has opened its doors to visitors for over 4 years now.
This theme park promises guests an unforgettable experience with many new attractions, including Toy Story Land, Tomorrowland, and Pirates of Caribbean Adventure Park!
The theme park's most popular attraction is 'Buzz Lightyear Planet Rescue' where you can take on the role as space ranger Buzz Lightyear and save Rex from Zurg's Galactic Gladiators!
You will be outfitted with your own laser gun to go head-to-head against other players.
Disney town also offers plenty more fun activities such as shops full of Disney merchandise and themed restaurants where you can enjoy delicious food.
 5. Gröna Lund, Sweden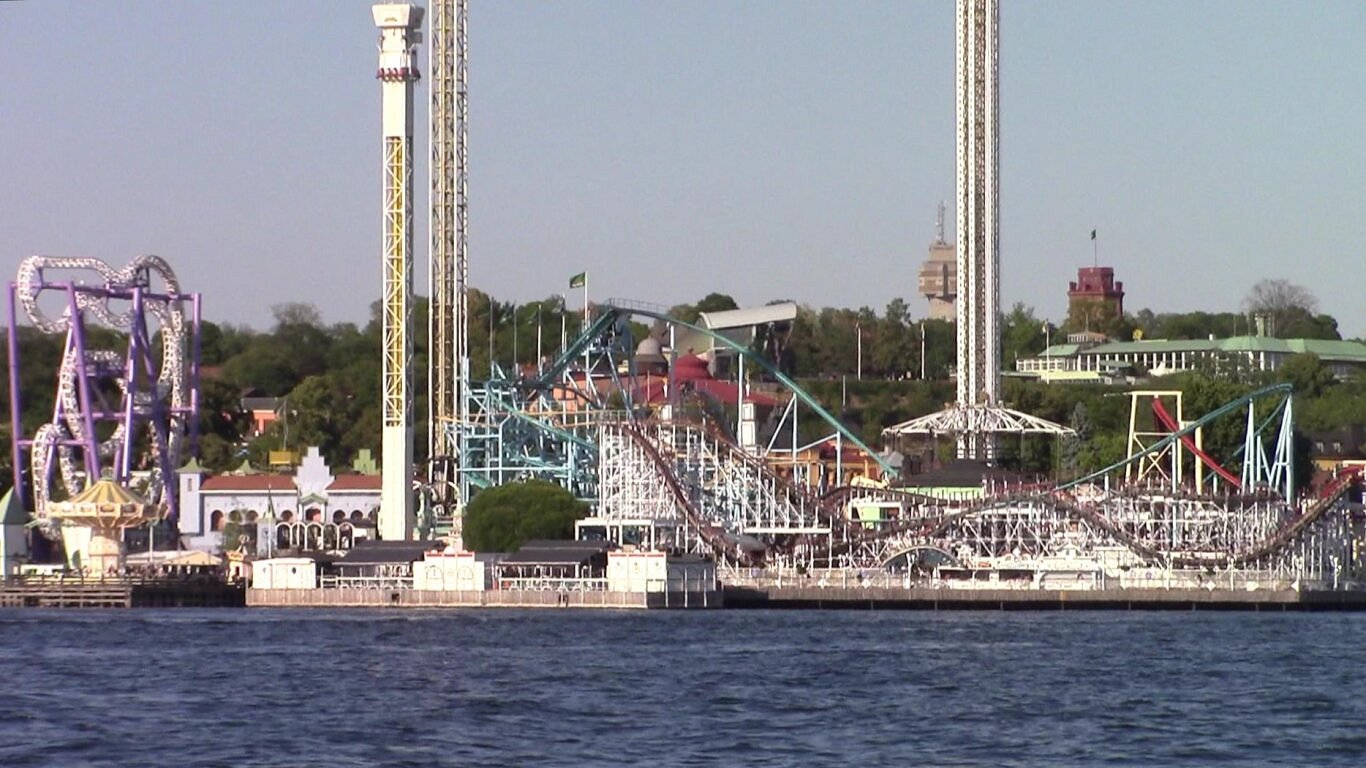 Gröna Lund theme park is located in Stockholm, Sweden.
It's the oldest theme parks in Scandinavia and it has been around since 1952!
This theme park offers over 30 amusement and thrill rides for guests to enjoy such as 'Jet Star', a type of roller coaster that carries riders high up into the air before dropping down at an exhilarating speed.
You can also visit Gröna Lunder's Viking ship museum which features various artefacts from their long history including Viking ships, jewelry, and swords!
This olden time theme park will make you feel like you took a family vacation back in time.
The whole family will love the experience and the theme park will be sure to please.
6. Tokyo Disneyland, Japan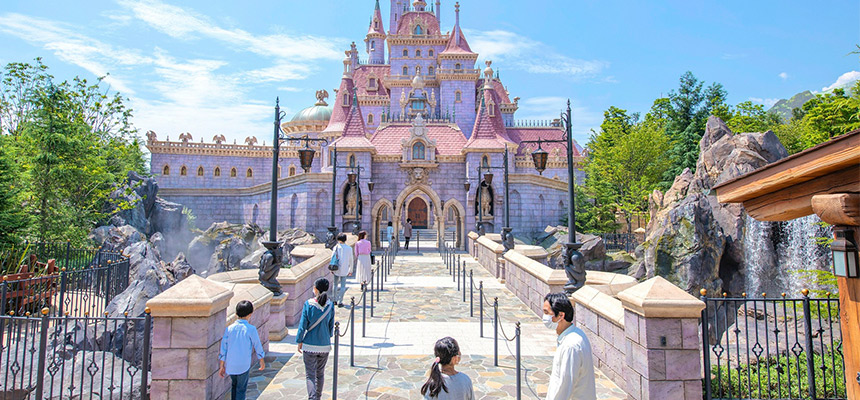 Tokyo Disneyland theme park is located in Tokyo, Japan and features a lot of the Disney theme parks classics as well as some fun Japanese culture you won't find at other Disney parks.
One classic you will find is 'Space Mountain' which takes riders on a dark journey through outer space where they will experience twists and turns before speeding into an exciting finale.
The theme park also has other popular attractions including Big Thunder Mountain Railroad which is a roller coaster that carries guests up steep hills only to drop them down with another exhilarating speed making it one of the most thrilling rides at any theme parks.
Tokyo Disneyland in Japan is one of those theme parks that offers something for all ages with its fun attractions.
Plus, there's always Mickey Mouse to keep younger kids entertained at every turn with his adorable face plastered everywhere.
 7. Sanrio Puroland, Japan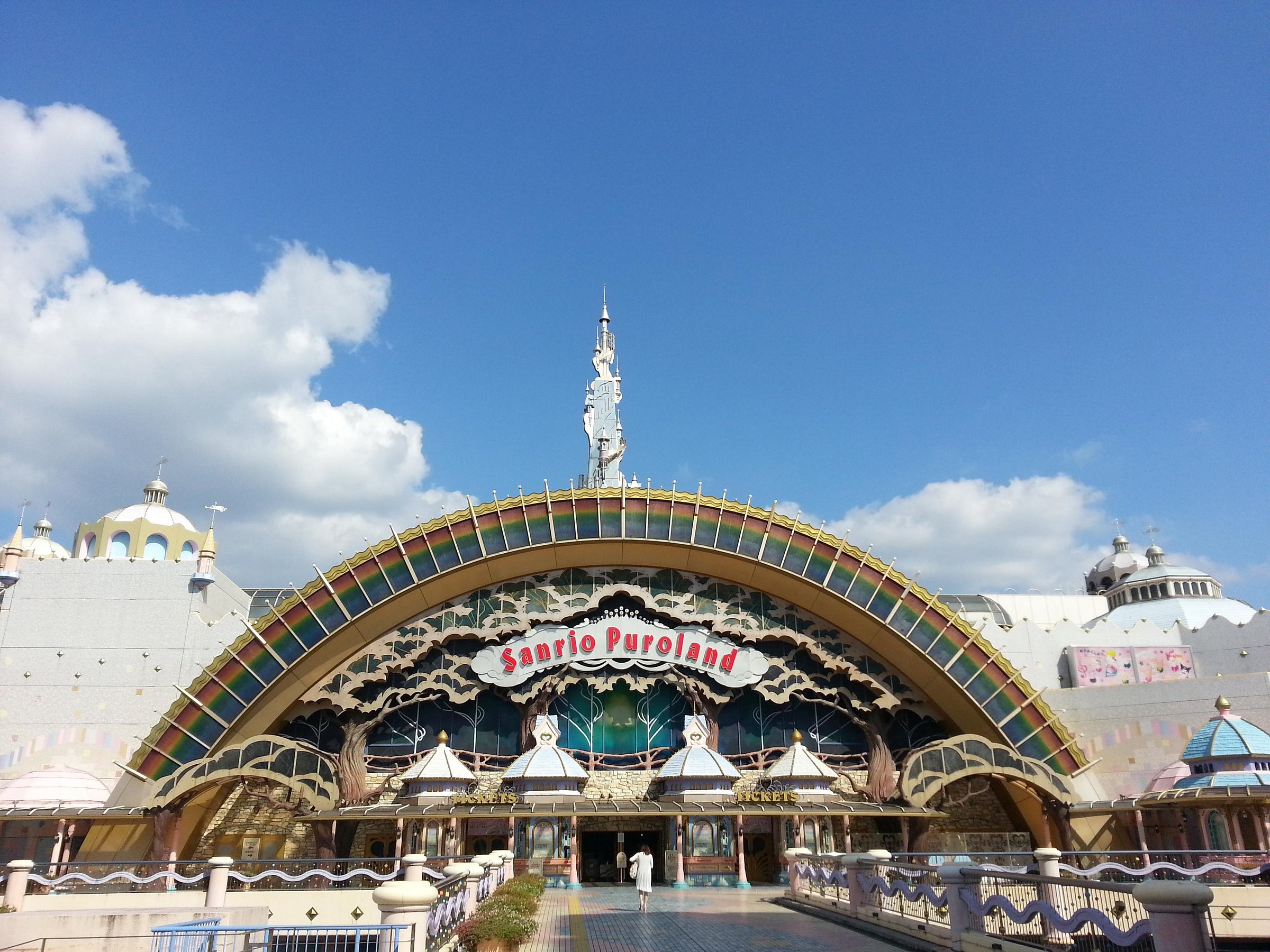 If you are looking for one of the most unique parks in the world, This Hello Kitty themed amusement park is a must if you are in the Tokyo area.
It's not just a theme park, it is also a theme restaurant and theme hotel to complete your experience at this Hello Kitty heaven.
It has rides for all ages which make Sanrio Puroland one of those theme parks where you never get bored.
Sanrio Puroland offers many attractions such as "Hello Grand Prix" where riders compete against each other on karts or they can head over to the roller coaster-themed ride called "Lovely Ride".
There is also an attraction named 'Fantasy Land' that will take guests into different worlds like Alice In Wonderland and Little Red Riding Hood while experiencing thrilling twists and turns along their way.
 8. Alton Towers, England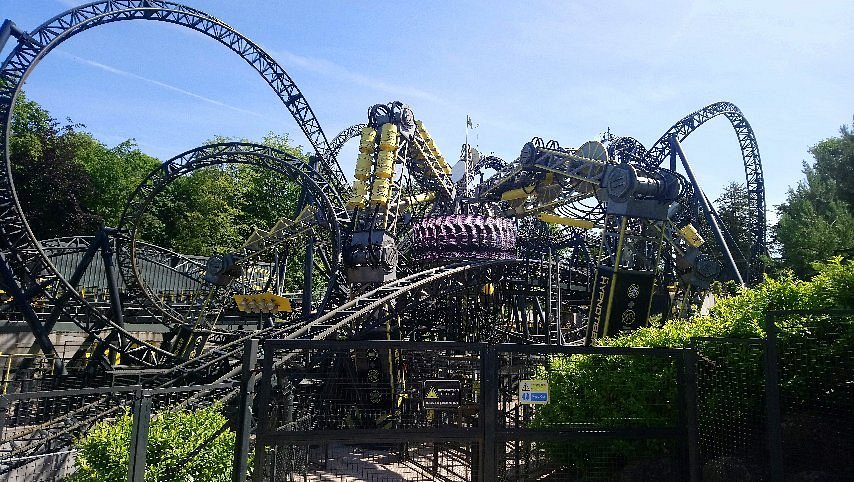 As the largest theme park in England, Alton Towers is a park with some of the most unique theme rides you can find in Europe.
The theme park has always been famous for its roller coasters and thrill-seekers will not be disappointed at all as there are many world-class coasters that await them.
If you're looking to do something less extreme, try out their family roller coaster Thirteen which has more gentle twists and turns along an ancient castle's pathway.
There are also many other attractions such as "Ripley's Believe It or Not!" where families get to explore exhibits showcasing objects like shrunken heads from Papua New Guinea or see life size statues made up of things like toilet brushes or toothpaste tubes!
 9. Tokyo Disney SEA, Japan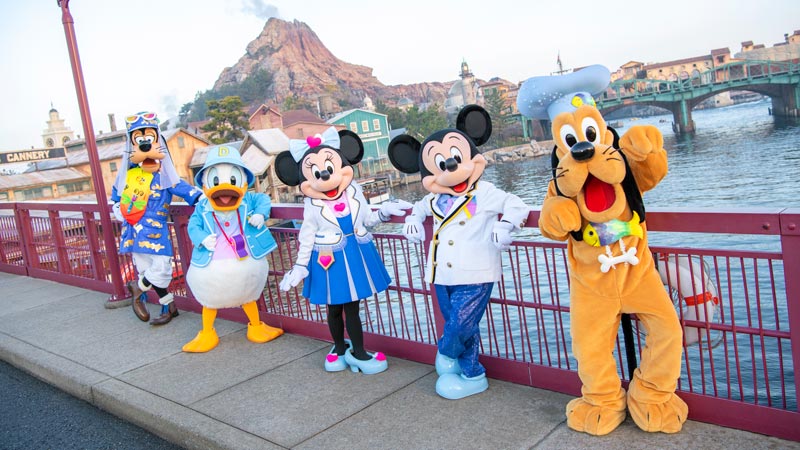 If you are looking for a more unique Disney park, then Tokyo DisneySEA is worth a visit.
It has some of the most unique amusement park attractions in all of Asia.
Some notable rides include Journey to The Little Mermaid (which gives guests an unforgettable tour through Ariel's undersea world before finishing off with a dive into her forbidden grotto), and Tower of Terror II which whisks you up 400 feet above ground where you can then experience your own free-fall drop back down to Earth.
The highlight however would definitely have to be StormRider – a roller coaster that takes brave riders on an intense journey through roaring thunderstorms, powerful waterfalls and more for what could very well prove to be the ride of their lives.
Tokyo DisneySEA has a theme based around the Mediterranean, with all its buildings and scenery designed to reflect that setting.
It is also built on land reclaimed from Tokyo Bay so it can offer guests views of Mount Fuji.
Tokyo DisneySEA offers 15 themed areas where you can meet some favorite characters like Mickey Mouse and Donald Duck or see your favorite Disney scenes come to life!
10. Disney's Epcot, Florida
Epcot is known for the amazing thrill ride and roller coasters it has to offer – many of which are award winning, making it one of the most exciting parks in the world.
If you're a theme park lover, Epcot is the place to be! It is one of the many parks that make up Walt Disney World, so you can find some of your favorite rides like Soarin' or Tower of Terror and really get that theme-park fix in just one spot.
There's also plenty for kids to do with fun attractions such as Ellen's Energy Adventure (a show based on the TV talk show host) and Mission: SPACE. This attraction takes riders on an out-of-this world mission to Mars through turbulent flight simulations and realistic space travel sound effects.
For a more relaxing theme park experience, Epcot also has plenty of attractions like Spaceship Earth which is an attraction that takes riders on a journey through time and space.
Dinosaur rides are always fun too! Kids will love exploring this theme-park's dinosaur theme from top to bottom with rides such as Primeval Whirl or DINOSAUR.
If you want to visit some of the other parks that make up Walt Disney World while you're their try out Disney's Animal Kingdom (the World of Avatar is a can't miss!), or Magic Kingdom too! You might also like to visit the nearby Wizarding World of Harry Potter if you have Harry Potter fans joining your vacation!
If you're looking for one of Walt Disney World's most underrated destinations full of thrilling rides and roller coasters – look no further than Epcot!
 11. Knotts Berry Farm, California
This family friendly theme park is best-known for its theme of old-fashioned sweets, including a variety of fresh berries and fruits grown on site. In addition to the theme park's many delicious treats, Knotts Berry Farm also offers plenty of rides perfect for little ones like Laff Trakk and Bugs Bunny World which are both located in Camp Snoopy where families can experience all sorts of fun themed rides based on beloved cartoons!
Knotts Berry Farm has a little something for everyone! Head to the Ghost Town area of the theme park where you can experience plenty of thrilling rides and roller coasters such as Xcelerator which takes riders from 0-60 MPH in less than two seconds!
If you're visiting with your kids – it's worth noting that there are also several attractions here specifically designed just for them including Soak City Waterpark, Camp Snoopy, Knott's Merry Farm (featuring over 100 rides), and Calico Railroad Train Ride.
If you plan to go in the fall, be sure to visit the theme park on one of its many weekends where they offer a special "Fall Harvest Celebration" and you'll get to take part in all sorts of themed activities like pumpkin decorating, hay rides, corn mazes and more!
Knotts Berry Farm is known as one of the world's best amusement parks for all ages and families!
Check out our other theme park and vacation recommendations at Destination Travel Guide